Hastings Utilities customers have a new way to submit payments.
The new drive-up window at North Denver Station, 1228 N. Denver Ave., opened Thursday.
Contractor Farris Construction of Hastings started work April 13 on the business office remodel. The total estimated cost for the project was $675,562.
"We're very encouraged that we have the opportunity and very appreciative of the council and the advisory board giving us the approval to spend the money to have this option available to customers," Utility Manager Kevin Johnson said in an interview Thursday morning.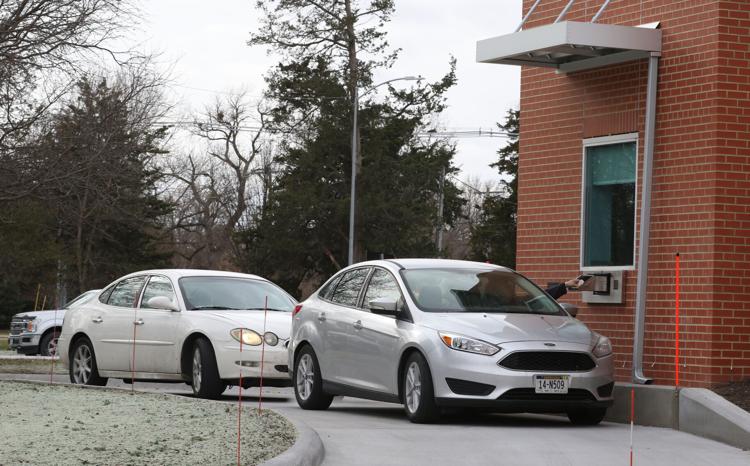 He said a lot of customers may just want to drop off their payment or have a quick comment or ask a quick question.
"To give them that opportunity to stay in their car, especially during bad weather, would be an ideal situation," Johnson said. "The city hall is a great pilot for us, availability while this was being constructed. It got a lot of utilization. Hopefully that just continues here."
With the HU business office closed due to construction, as well as the novel coronavirus disease, COVID-19, pandemic under way, a temporary drive-up window was available on the east side of the City Building, 220 N. Hastings Ave.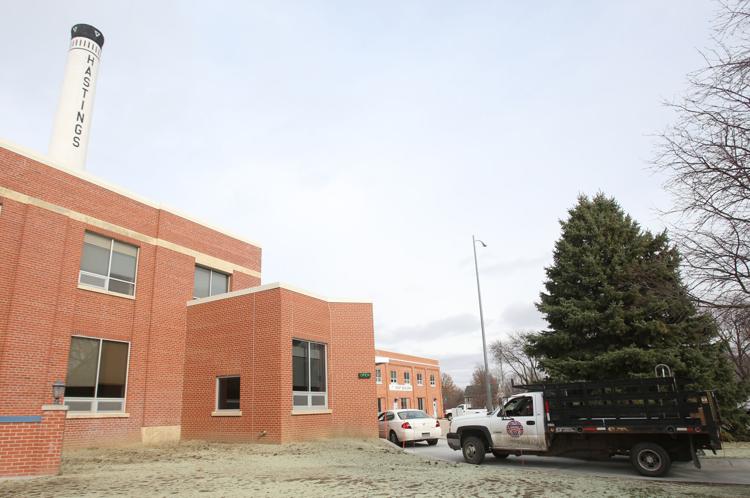 With the new drive-up window now available at the North Denver Station, customer service representatives no longer are available at the City Building drive-up window.
Johnson said the city may use that window for other functions.
Remodeling of the customer service area inside North Denver Station, which includes a public restroom as well as a cubicle to use if a private conversation is needed regarding billing or other utility functions, also is complete.
Customer service staff members are in the process of moving operations from the former board room, where those employees have been based while the interior construction occurred, back out to the permanent customer service area.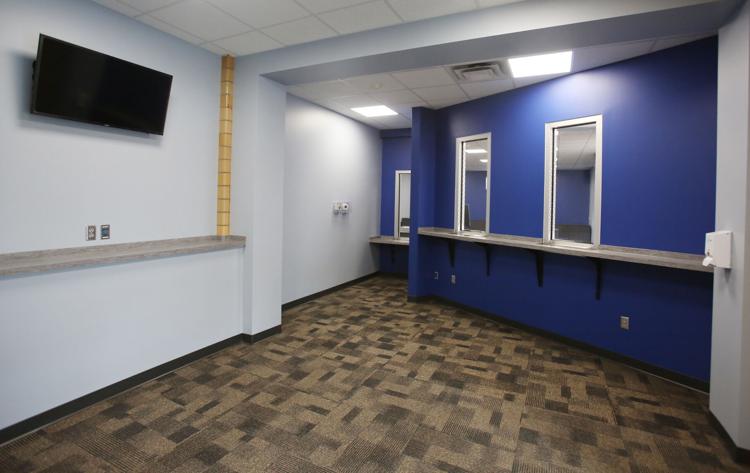 The HU business office will remain closed to foot traffic to reduce direct contact between customers and employees, but customers still can receive services through the new drive-up window or by calling 402-463-1371. Customers also can drop payments off at any drop box location across the city or pay online at https://www.cityofhastings.org/departments/utilities/pay-my-bill/.
Johnson said Hastings Utilities isn't planning to get rid of the drop box on the circle drive around Fisher Fountain.
"That's even more convenient for people just to drive up, throw an envelope in just like a postal mail box, and drive off," he said.
Remodeling the customer service area provided greater separation between employees and customers.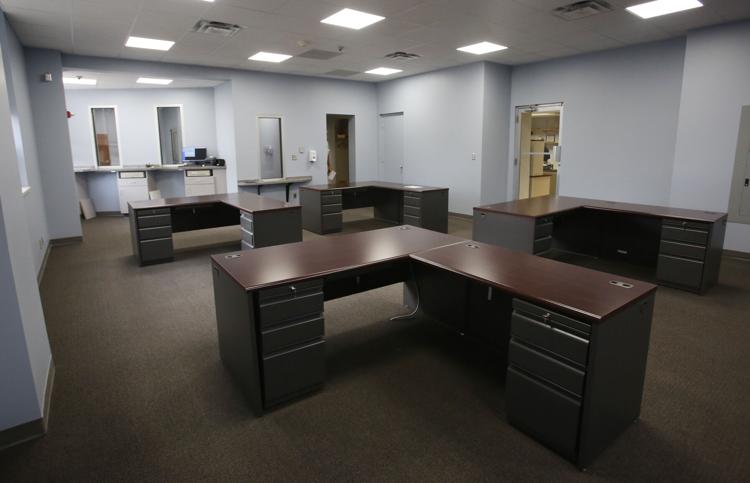 For Johnson, who started with Hastings Utilities in October 2017, remodeling the HU customer service area was a priority to ensure the safety and security of utility staff members, as well as for customer comfort.
"So I'm excited to do our customer service a little different, while still providing that face-to-face opportunity, when we open back up, for those who need it and require it and expect it," he said.
Johnson expects to also increase non-touch, non-face-to-face services for utility customers.
"There's a lot of customers in today's environment that would rather not talk to someone to figure out, 'What's my bill? When's it due? Can I turn my service off or on with a few computer clicks?' " he said. "I think there's more opportunity to expand those services while still providing to a certain segment and demographic of our customers who want to come in and make sure we get payment directly from them."
The remodel also included new, heated sidewalks and an improved parking lot outside the customer entrance.
Johnson said customer access will be enhanced.
"Maybe not grandly enhanced, but it still will be somewhat enhanced," he said.