Putting backspin on a toy hoop and rolling it on the ground back to herself, Carly Cremers explained to her young students the rules for using it.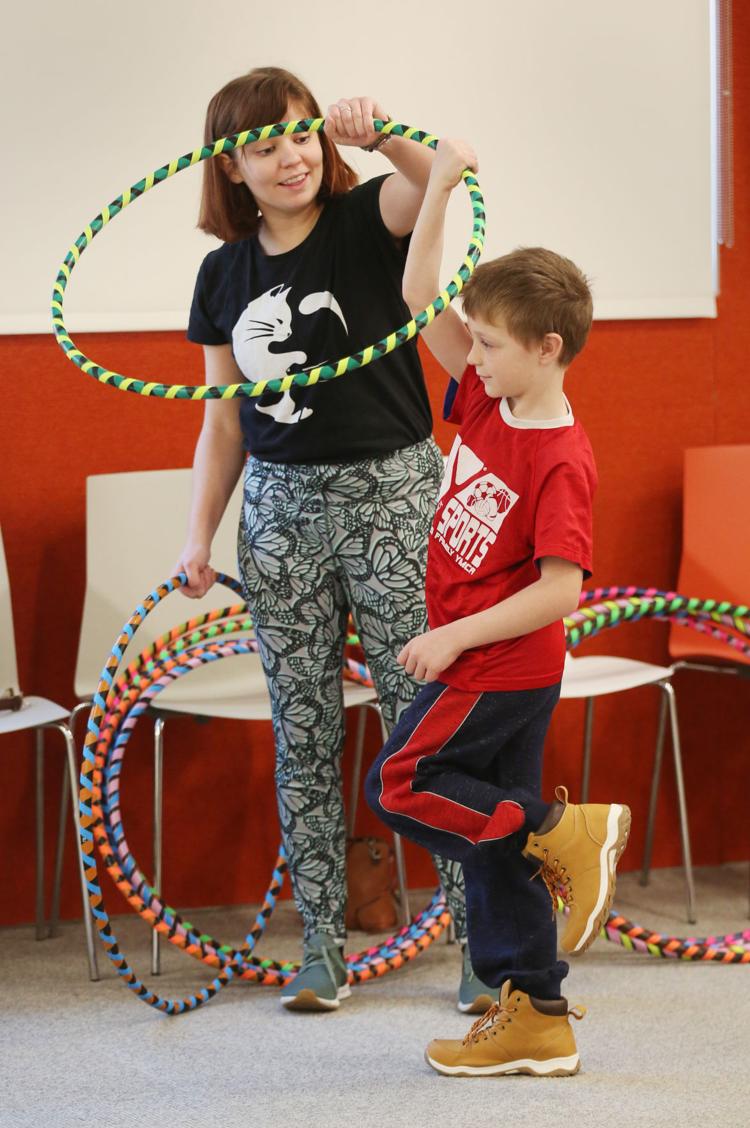 "The fun thing with a hula hoop is there are very few rules about how you should use it," she said.
Cremers, a senior at Hastings College, taught a few moves to six children during the Hula Hoop Party Friday morning at the Hastings Public Library.
"Hula Hoop" is a registered trademark owned by the Wham-O toy company, but the lowercase term often is used generically for plastic toy hoops that have been popular with children for generations.
About the only rule to follow is not to hit anyone or anything.
"That's one of the cool things about the hula hoop, is there's lots of things you could do with it, and I feel like it really helps kids with their motor skills when they just let themselves figure it out and get that balance," she said.
She's been practicing hula hoop moves for eight years, teaching herself from YouTube videos.
"I just stumbled across it in high school because one of my friends was like 'Oh, I can do this trick with a hula hoop I learned on YouTube,' " she said. "I took that idea and ran with it. I wasn't in sports in high school, but I liked being outside and going into my yard and figuring out new tricks. Once you finally get them to flow and once you figure out how to do something on accident, it's really exciting."
She now teaches classes through her own organization, Hoopla 4 Health.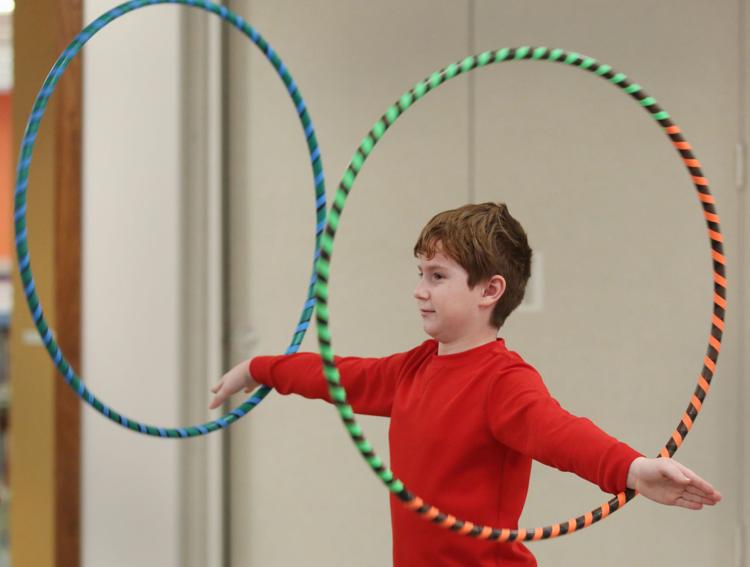 She'll lead a Family Fitness program 9:30 a.m. today at the Hastings Family YMCA's 18th Street location.
She taught a hula hoop class at a day care in her hometown of Columbus.
"Here the kids were much more playing by the rules, but we're in a library," she said. "It's like school — you've got to follow the rules. At the day care they were all like 'aagh, crazy!' It's really fun to kind feel out the different environments. What's best is that in all those different environments the kids ended up having fun."
It was Cremers who approached the library about doing a hula hoop program.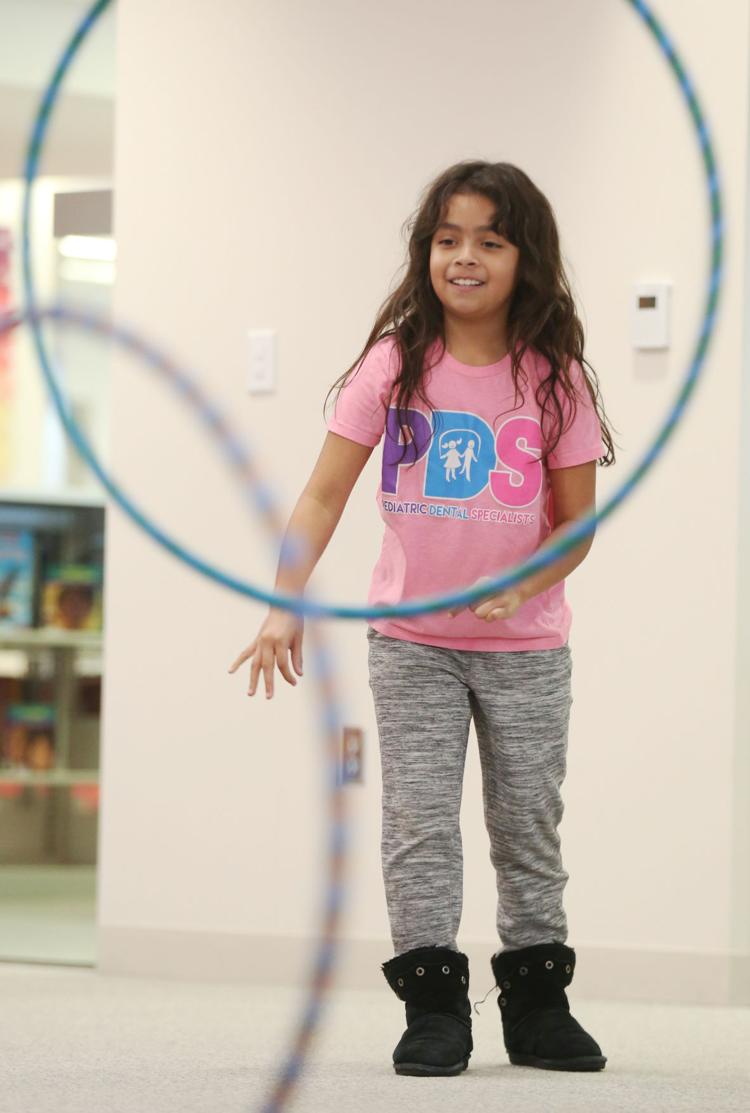 "I was really excited when she came to us," said Kristy Hruska, the HPL librarian who coordinated the event. "I thought it was a great opportunity for us to offer a different type of programming than we've offered before, and it's just a really great opportunity to get kids to use their imaginations in a different way than they normally would have in other programs.
"It's great to have opportunities for kids to go outside of home and away from their devices, getting fit and active and having a healthy, fun time."
Cremers began her class on Friday with stretching and then taught her students "the elevator," a move that swings the hoop over a raised left leg, rotating it up around the body and swinging it overhead with an extended right arm.
That was a favorite move of 10-year-old Konner Epp of rural Hastings.
"Because you could do it slow or you could do it fast," he said.
Cremers noticed Epp's skills with the hula hoop.
"There you go; you're a master at it," she told him as he executed another move.
Not only did participants stretch beforehand, they stretched at the end, too, and took a water break during the class to make sure no one got overheated.
"It's a really good exercise tool because kids can do it on their own," Cremers said. "They just need a little bit of space outside. So even if someone doesn't have much of a yard they can challenge their brain along with their body, especially with those different motor skills and learning how to stand on one leg and how to cross your arms and where all those things go, especially for little, growing bodies."
Cremers makes and sells her own toy hoops.
To make the hoops she uses a giant roll of one-half-inch-diameter polyethylene tubing she obtained from Centennial Plastics in Hastings and connectors from a store. She uses different colors of electrical tape for flair and gaffer tape for grip.
She brought 26 hoops on Friday, which allowed the children to test their limits and see how many hoops they could keep in motion at one time.
"It's fun to challenge yourself and see what else you can do," she said.