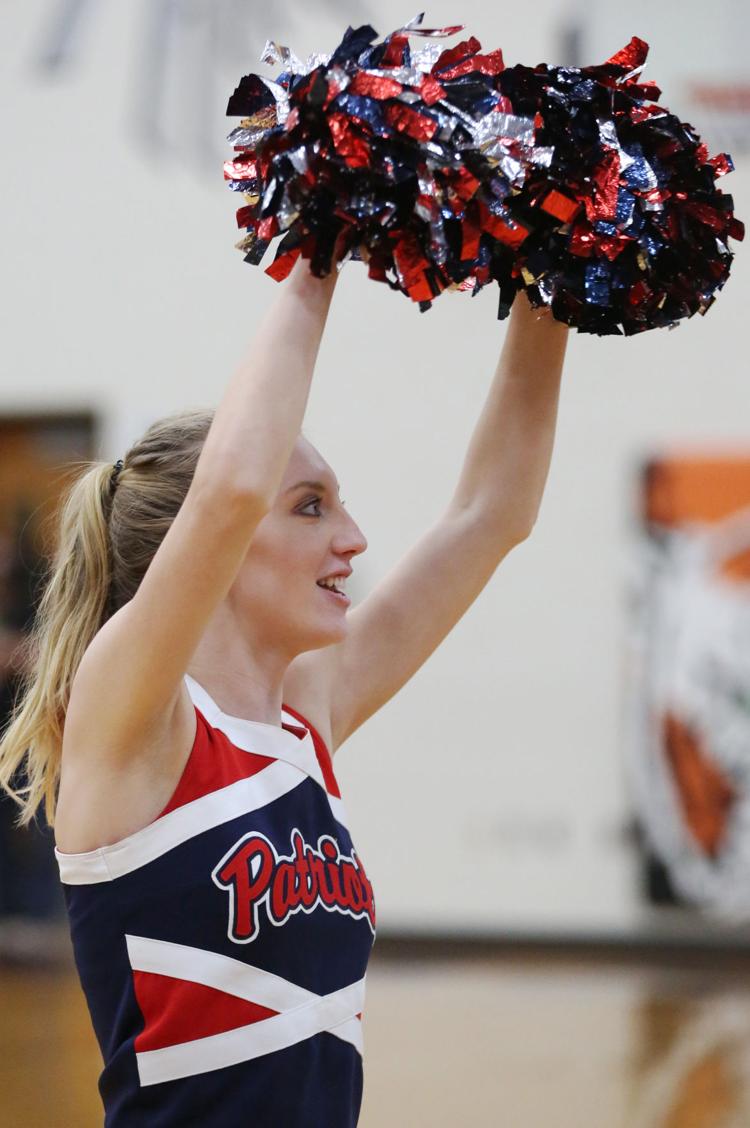 By 5 p.m. parking at Hastings High was already becoming slim.
By 6 p.m. the east (home) side of the gym was near-full.
And by 7 p.m. The Jungle was rocking.
A pair of quality basketball games between Adams Central and Hastings drew crowds that overflowed the bleachers in the biggest high school gymnasium in Nebraska Tuesday night.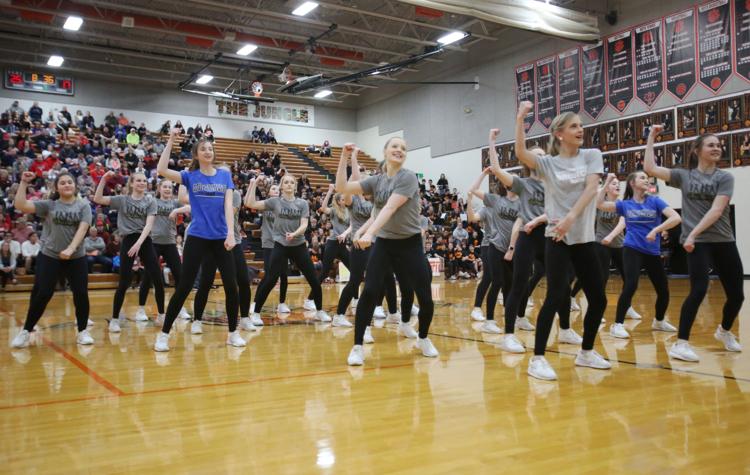 "I always tell people we've got the biggest gym in Nebraska. It's full for graduation, and Adams Central. That's about it," Hastings head boys basketball coach Lance Creech said with a laugh.
"We think we can seat about 3,050," said Hastings High activities director Tracy Douglas. "We were probably pretty close. It was electric."
Fans filed in and created a buzz throughout the evening. The concession lines reached the doors to the gymnasium most of the night.
The students sections were vocal skyscrapers. The other sections were slightly less rowdy.
Students, teachers, athletes, and coaches from other schools, other counties, other towns were included in the madness.
The three city schools — AC, Hastings, and St. Cecilia — combined for a group dance performance at halftime of each game.
By night's end, spectators saw the ninth-ranked Hastings girls and No. 2-rated Adams Central boys win a pair of thrilling matchups.
The nightcap, which featured one of the more hyped up boys matchups in recent years, attracted folks who had not yet been to a game this year.
Fred Vaupel of Hastings said the Hastings and Adams Central boys, both ranked second in their respective classes of B and C-1, were reason enough to attend his first game of this winter season. His granddaughter also plays in the Hastings band.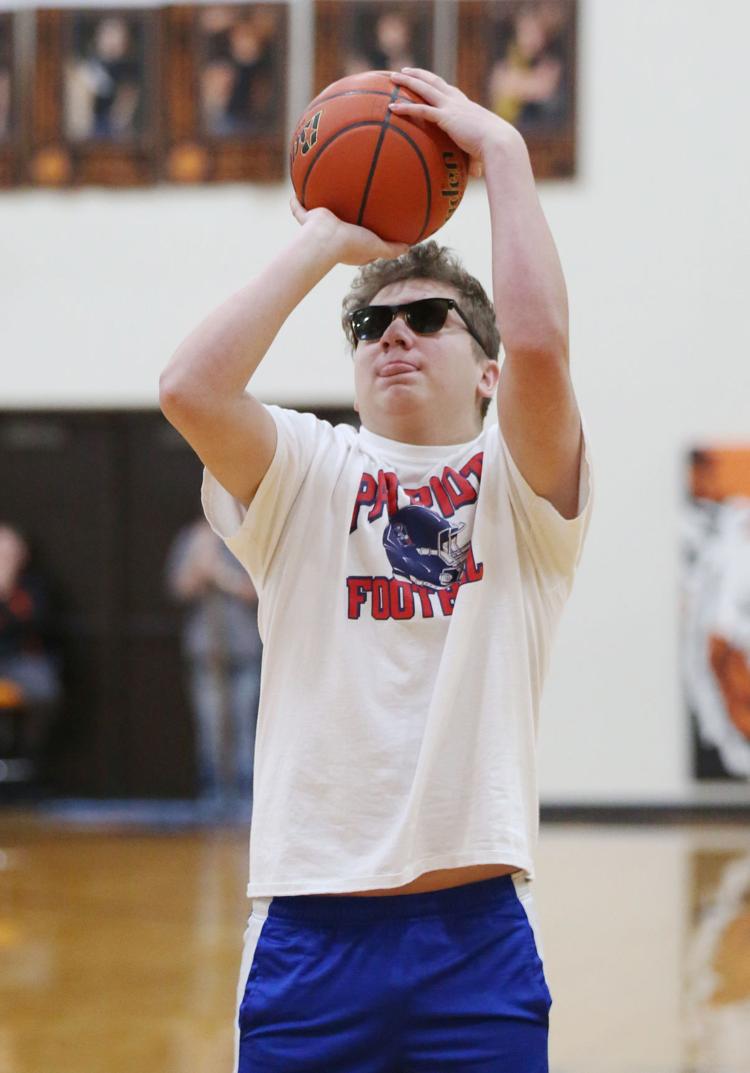 "I was surprised how full the stands were," he said. "But with the rivalry between these two, it makes sense."
Adams Central made the C-1 state tournament last March. Tuesday's atmosphere felt similar to the Devaney Center did then, senior Gavin Lipovsky said.
"It feels just like it," he said. "Obviously the entire place is packed and everyone is cheering as loud as they can. It was crazy. It was awesome."
AC head coach Zac Foster was thankful for the turnout from the community.
"I don't think our kids realize how lucky they are to play in an atmosphere like that," he said. "Two fanbases that really support their teams — two great teams with great players."