FAIRFIELD — Sandy Creek was at home Friday to host the Milford Eagles on senior night.  The Cougars' five seniors went out on a win, but the win did not come easy. The Cougars were trailing most of the second half, but not until the fourth quarter would Sandy Creek make its charge.
The Cougars were up 38-37 with 2.8 seconds left and the Eagles had one more opportunity. A half court pass to Isaac Yeackley was caught and he took five dribbles before taking a near-half court shot. Yeackley made the shot, however time had run out before he let the shot off. Sandy Creek would hold on 38-37.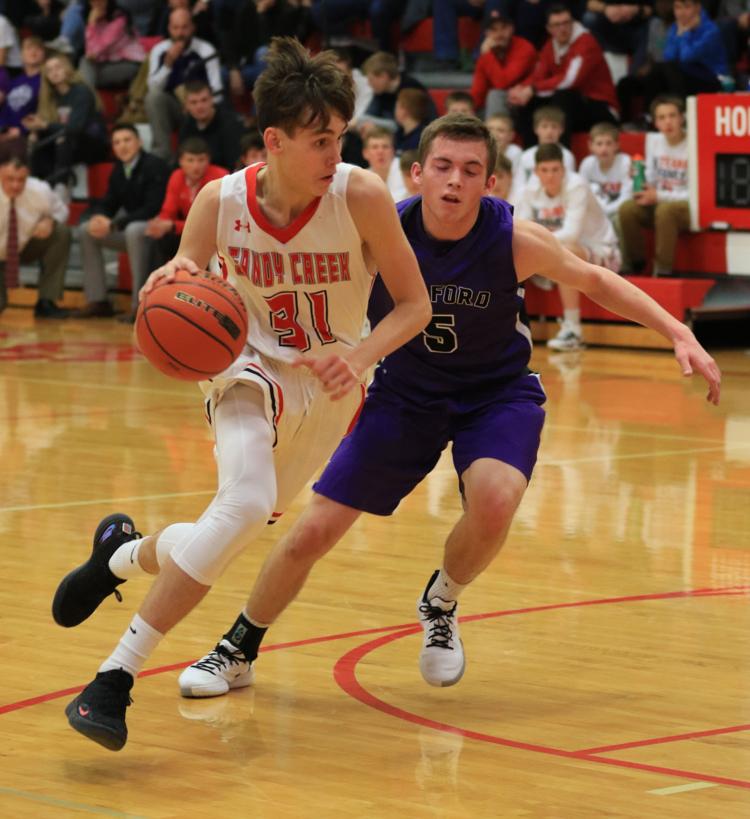 "I tell you what, that's amazing to get that one — not only because it is senior night. I have been telling these five seniors how much they have meant to this program," said SC head coach Matt Swartzendurber. "They have probably been through more from start to finish than any other team we had and just that fact alone is very awarding to get this victory tonight.
"Then you pile with a couple of weeks ago — Fairbury, Sutton, Wilber-Clatonia — we were in all three of those games in this situation, with the chance to win, and we could not pull it out. We have been harping on the kids to stick with it and compete for 32 minutes, and (Friday) it paid off and we finally got some reward for that effort."
The first half was a tale of two quarters for both teams. Sandy Creek put up 11 points in the opening period. Wyatt Mach contributed with two early buckets to go along with a made free throw to jump out on the Eagles. Connor Crumbliss and Hayden Shuck each had a bucket in the period as well as Crumbliss sinking a free throw. The big man Josh Shaw got into the action after being fouled with under one minute to go and went 1-for-2 from the charity stripe to help the Cougars with the early advantage.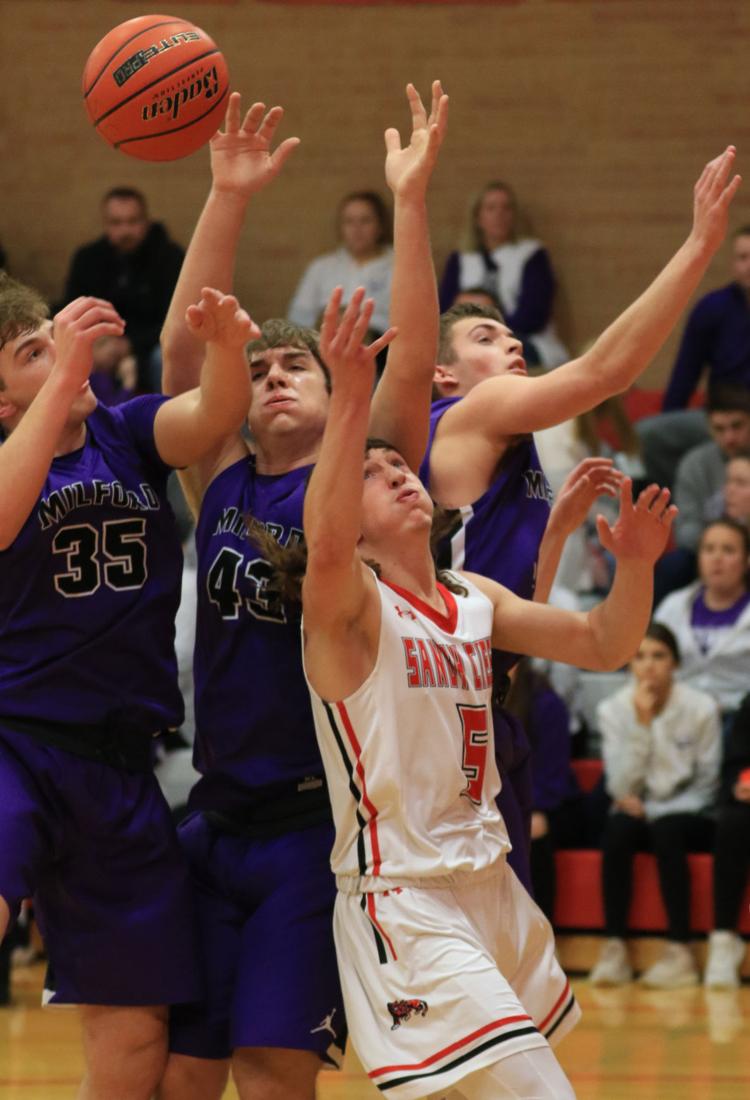 The first quarter for the Eagles was not pretty. The Eagles only made two made baskets in the period. The first came at the 5:10 mark from Seth Stutzman. The Eagles went more than three minutes without a bucket. The second bucket came with under two minutes to go Carson Stauffer. SC led 11-4.
The second quarter belonged to the Eagles, who outscored SC 14-4 in the period to take a 18-15 lead into halftime. The Eagles had their first basket at the five minute mark from Stutzman to spark the comeback. They added one more bucket from Stutzman and a made free throw to cut the lead to four. Milford then had back-to-back made treys from Yeackley and from Matt Walker, who also contributed with a made free throw. Stuaffer would help with a late free throw in the period.
As for the Cougars, it was a flip of momentum. The Cougars only had two made buckets in the second period. The first came from Keifer Anderson at the 6:35 mark. The Cougars would go more than four minutes without a bucket until under two minutes to go, where the Cougars had one more bucket from Wyatt Mach.
The third quarter was hard for both teams. Both teams combined to make only seven buckets. Mach would contribute with two buckets early in the period for the Cougars. Josh Shaw with under four minutes would make a bucket. As well as Keifer Anderson making two free throws. The Eagles only had three scorers in the third period. Carson Stauffer had two made buckets for the Eagles. Seth Stutzman had a bucket, as did Camden Springer. Milford led 26-23.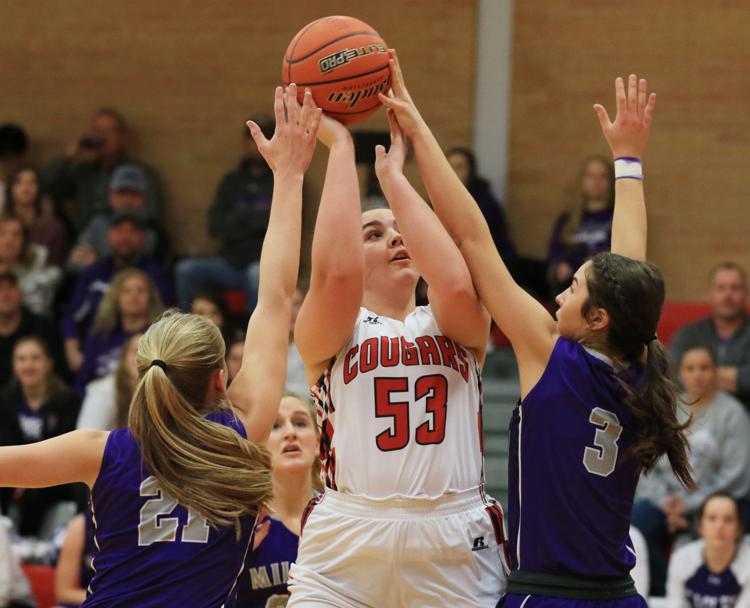 The fourth quarter was one to remember. The Cougars held the Eagles to only three made buckets to help spark the comeback. Stauffer made two buckets to go along with two made free throws. Seth Stutzman also had a bucket. Bryce Jakub made two free throws and Isaac Yeackley made a free throw. That was it for the Eagles.
As for the Cougars, the fourth quarter belonged to Micah Biltoft, who knocked down three treys to wake up the Cougar crowd. The last trey came with 25 seconds left in the game. After that last made trey, it forced an Eagle timeout. The Cougars scored six more points, but those points came from the free throw line. Crumbliss, Ethan Sherbeck, and Shaw each made two free throws.
Sandy Creek will play next at Heartland.
"Everything you do up until next week is to get you ready until this point. That is when the season starts. That is where anything can happen," Swartzendruber said. "That is what we keep telling the kids. You got to stick with it. You got to stay with our process and do what works. When we get to that opportunity, take advantage of it and we did (Friday). We had kids that really stepped up after a rough start. Wyatt (Mach) hit a couple of shots. Micah (Biltoft) really, really stepped up late and did a good job of getting it going."
Milford 55, Sandy Creek 39
Sandy Creek hosted senior night at Cougar gym. Milford dominated this game, winning 55-39.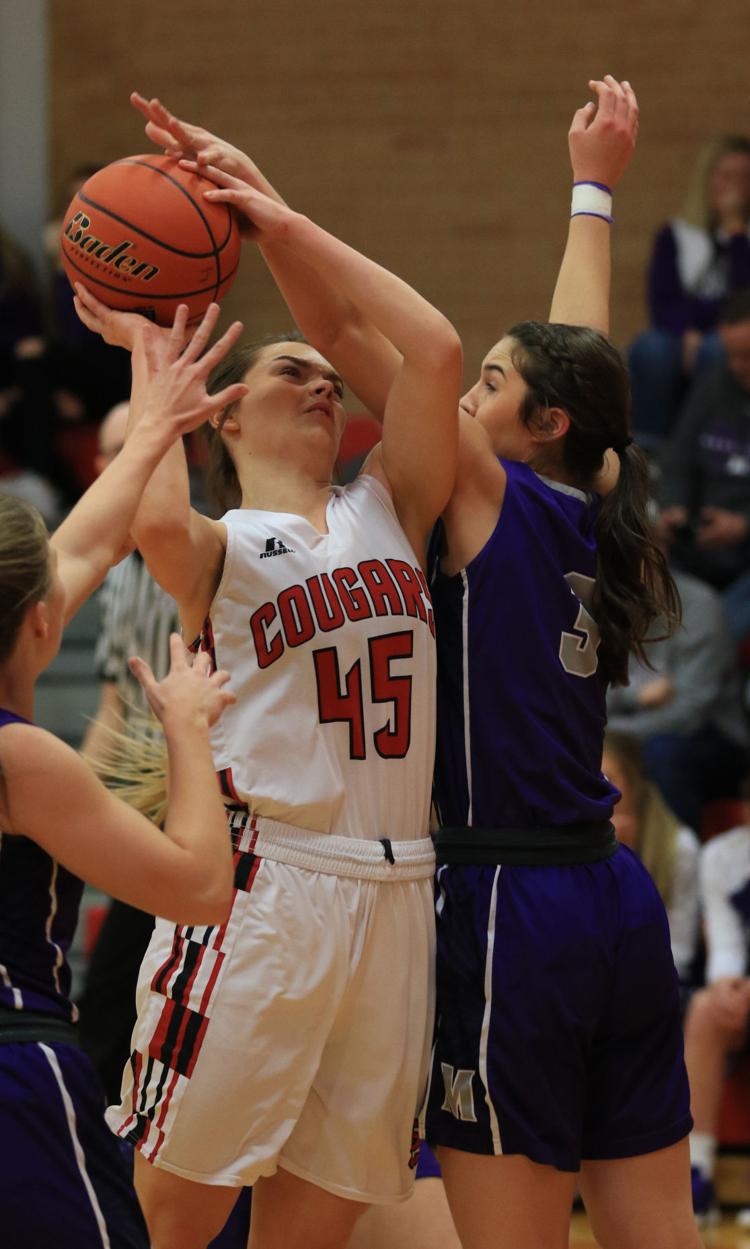 "We are proud of the effort. That is something that we have been talking about. We call it fanatical effort. Until we have that night in and night out, then none of the rest of it really matters," said SC head coach Jeremy Borer. "We have done well at times this year, but (Friday), from the first quarter to the fourth quarter, (we) just played hard and that makes up for some inefficiencies and that kept us in the ball game."
Sandy Creek was led in scoring by Jaden Claycamp. She led the Cougars with 19 points. Kennedi Tripe had eight points and Makenzie Dane had two points.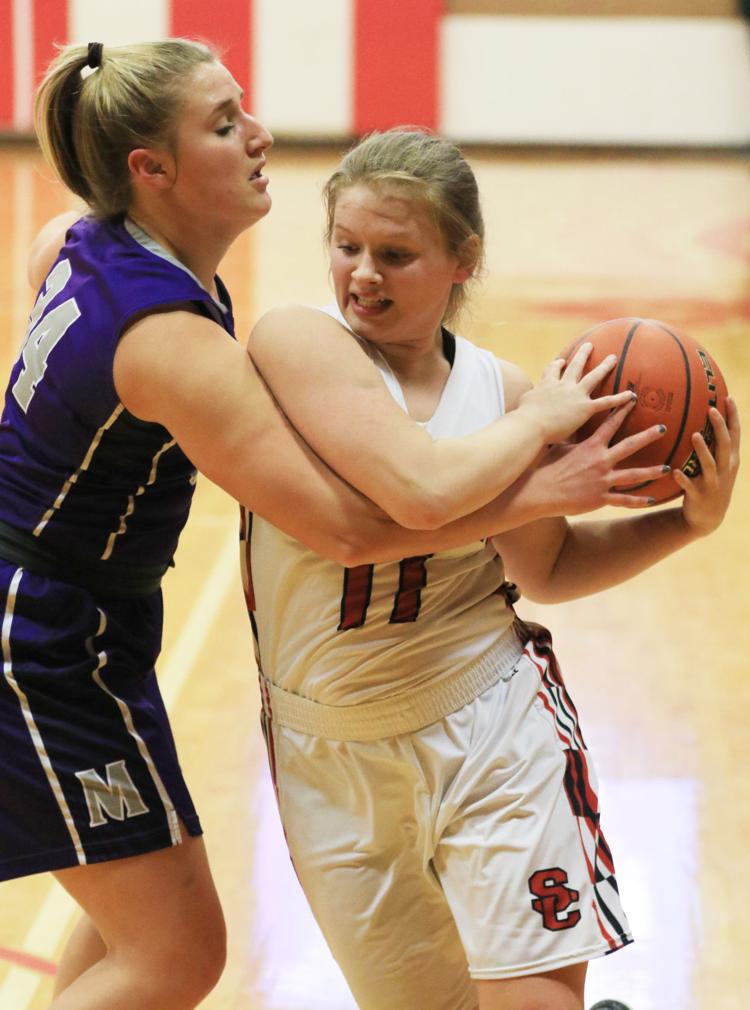 Sandy Creek will play next Monday against Thayer Central in the C2-8 subdistrict at Fairbury.