Many area skilled nursing facilities and assisted living centers are going into a second week without outside visitors due to restrictions put in place to help prevent the spread of the novel coronavirus disease, COVID-19.
Facilities catering to senior citizens are being especially wary during the pandemic because their clientele face heightened risks from the disease.
Roughly 80% of the fatal COVID-19 cases in the United States have been reported in adults 65 years old and older, according to the U.S. Centers for Disease Control and Prevention website. Of adults confirmed to have the disease, an estimated 31-70% of adults 85 and older and 31-59% of adults 65-84 required hospitalization.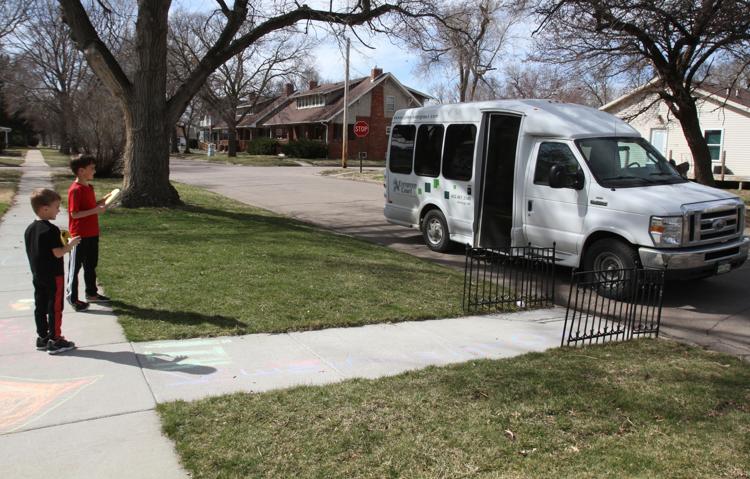 Due to that higher risk, facilities like nursing homes and assisted living centers have limited outside visitors to reduce the chances of the disease reaching their residents.
At Good Samaritan Society-Hastings Village, visitors are strongly discouraged and residents are advised against leaving to help with social distancing. At GSV's skilled nursing and assisted living facilities, visitors are restricted except in end-of-life situations.
Courtney Peeler, director of marketing and resource development at GSV, said officials want the entire campus to be as secure as possible, based on CDC recommendations.
"It's industrywide to minimize contamination and keep everybody as protected as possible," she said.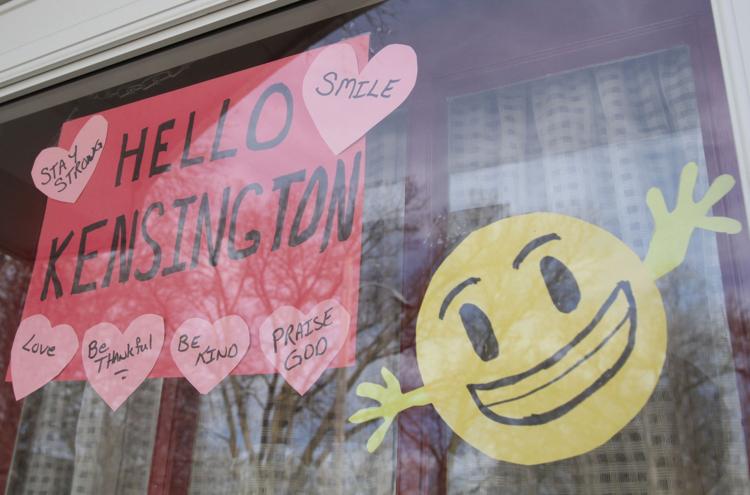 But the extra precautions come at a price.
With family members, clergy and friends unable to visit, it can cause loneliness or discouragement for seniors.
At GSV, family and friends are encouraged to communicate remotely be telephone or video conferencing.
Ashley Gloystein-Klatt, national marketing director for Agemark Senior Living, which owns The Kensington in Hastings, said they have been using apps like FaceTime, Skype and Zoom to be able to see family members and keep in touch. Some are sending video messages to loved ones. For residents who aren't as familiar with technology, she said they can make phone calls or ask caregivers for assistance with the devices.
"We are coaching them through it," she said. "We're happy to do that because it is important for people to be able to connect to loved ones. However we can bridge that gap, we will."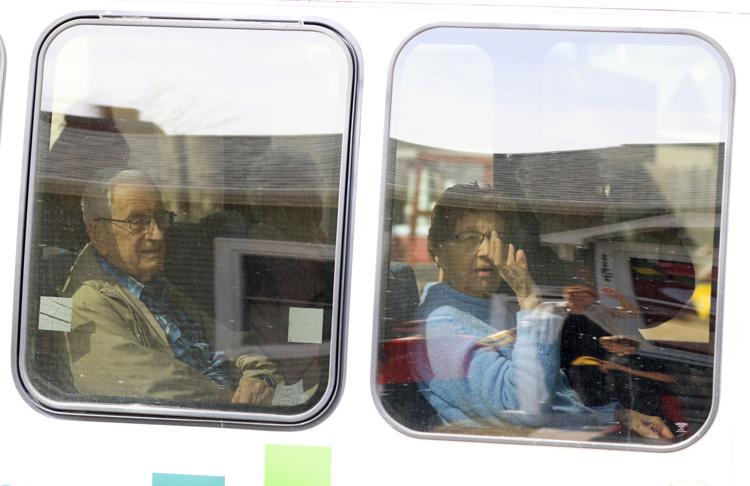 She said family and friends have been sending mail or care packages to residents, though they have to be disinfected before being delivered to residents.
Staff at The Kensington also have continued to offer bus rides to residents to help get them out of the building, yet keep their distance from others. Gloystein-Klatt said friends and family in the community have shown their support for the residents by putting heart cutouts on windows and doors, so the seniors can see them as they drive by.
To comply with social distancing limits, she said, the passengers on the bus have to be more spread out, which requires more outings, but for some — especially in memory care — it's important to stick to the same routine.
Facilities also are implementing social distancing inside their buildings as best they can.
Ruth Sands-Jerke, administrator at Harvard Rest Haven/Harvard House Assisted Living in Harvard, said they have been serving residents meals in their rooms so they can maintain separation better than in the common dining area. She said it has taken extra effort from the staff, but they are willing to step up to help keep the residents safe.
Even though they aren't using the dining area for meals, Sands-Jerke said, the residents aren't confined to their rooms. The staff encourages them to get exercise and participate in activities, though most have to be reimagined due to the social distancing guidelines. Many outdoor activities have been canceled, so the activity department has had to find ways to make indoor activities work within the limitations.
"Our activity department is being very creative," she said.
Like other facilities, the Harvard facilities use technology to help residents stay in contact with loved ones. Residents can use their own devices or borrow one from the facility.
Sands-Jerke said it's important for the residents to be able to stay in touch with the outside world because they can get lonely without such contact. To counteract any loneliness, she said, the staff has been trying to interact with residents a little more now to ensure they have everything they need.
She said residents and families have been understanding of the situation and appreciate the effort to protect their loved ones. Family members are encouraged to call if they have any questions about care.
"Please understand we are wanting the very best for these people, and hopefully this will be over soon," she said. "That's what makes it OK — we do see a light at the end of the tunnel, and we're pretty sure it's not a train. We can do this."