Hastings Public Schools elementary teachers and administrators were greeted Monday by families with smiles as well as tears during the first packet pick-up.
The pick-up allowed teachers to send homework for students after school was canceled until further notice to prevent the spread of the novel coronavirus, which causes the illness known as COVID-19.
"I saw parents coming, and they were full of emotions," Longfellow Principal Irina Erickson said. "They cried letting me know their kids are missing school and missing us. That was wonderful to hear because we feel the same way. It's a very unusual situation for all of us, obviously, and for teachers not having kids at school it's confusing. It's upsetting. This is our profession. We love kids. We want to be with kids, and they're not here. It's just a very unusual situation."
Each school handled pick-up differently.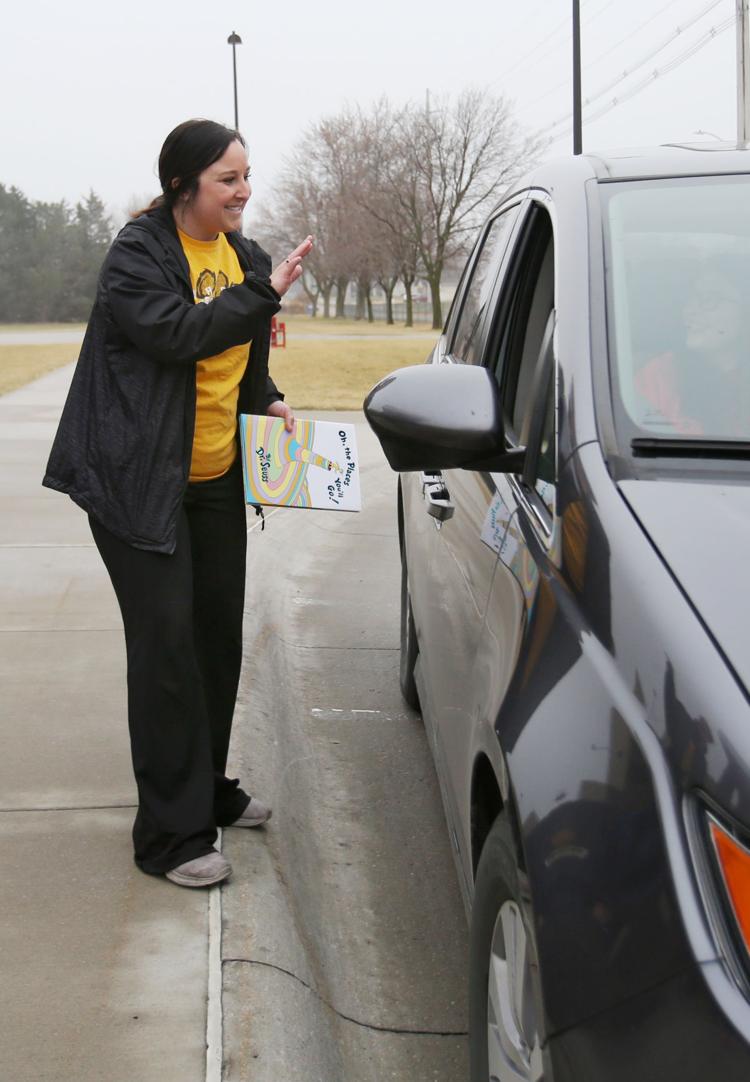 At Longfellow, grade-specific packets were set on tables inside the gymnasium.
At Watson Elementary, families drove up to the school where they were met by teachers, rotating on an hourly basis, who retrieved packets and delivered them to their vehicles.
"It was good," Principal Jason Cafferty said of seeing families drive up. "You miss the kids. You find out how much you really miss them when you get to see them in the car. I think almost every kid that came along with their parents sure seemed to miss school, missed being around their teachers. It's kind of a little bit sad that you don't get to see them because they are such a big part of your life."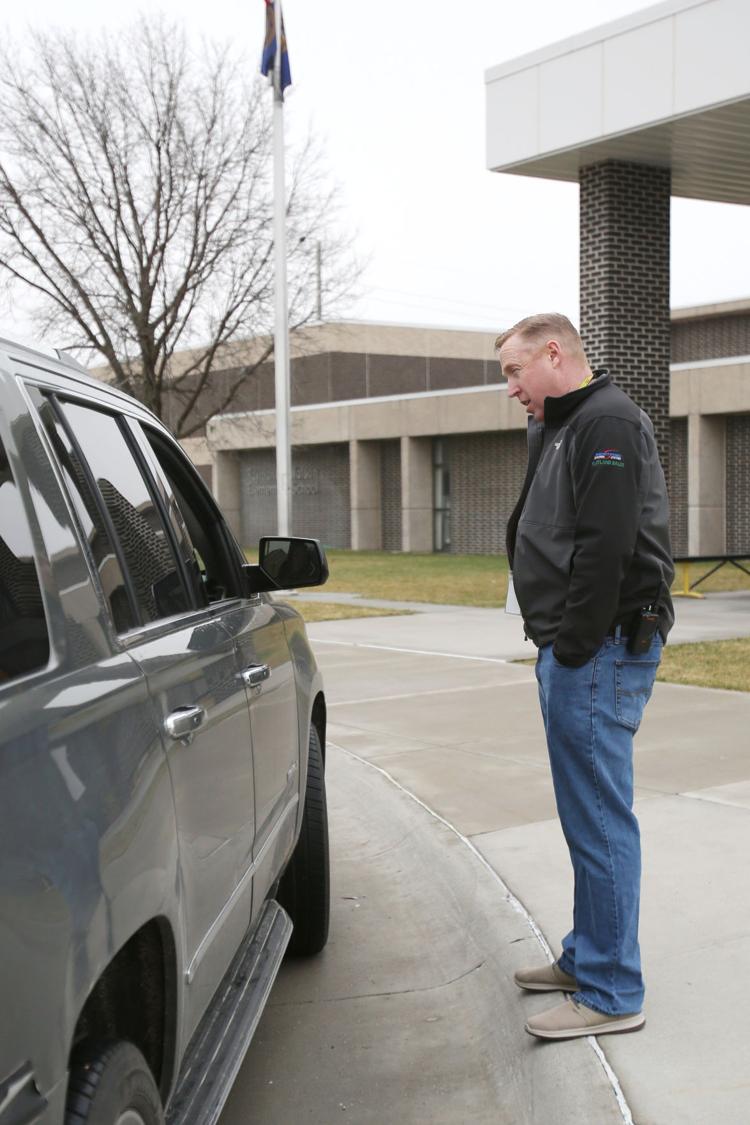 Cafferty said about 320 out of 330 packets were picked up Monday at Watson and more packets were picked up Tuesday. Any leftover packets were to be mailed home.
"We felt really good about how everybody came out and got their stuff," he said.
At most there were four or five cars lined up at once, he said. Traffic was a trickle for most of the day.
"It was really pretty easily done," he said.
At Lincoln Elementary, Principal Cara Kimball met parents at the school's vestibule. Teachers then retrieved supplies and packets. She said it was nice to see families.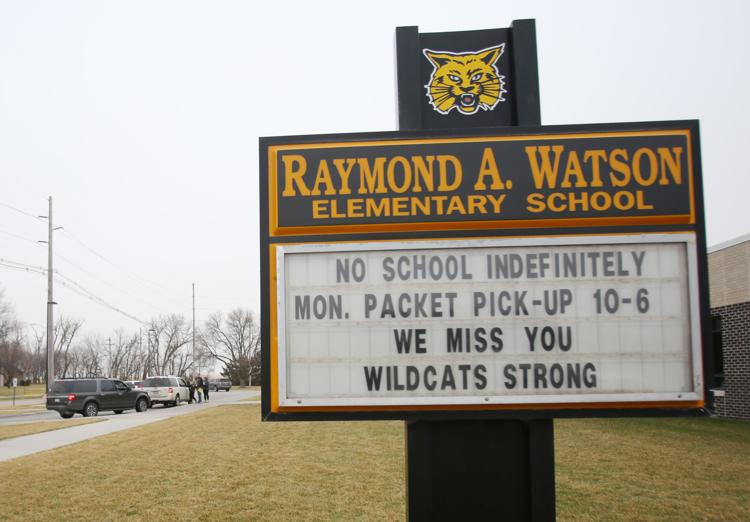 "I think that is why I had so many teacher volunteers to come help, because they were hoping to get a glance of their kiddos," she said.
Principals hope students can continue the momentum of the school year even though classes no longer are meeting.
"Maybe build skills, but also not lose any skills because, of course, it would be a longer break, then, if we're not able to come back this year," she said.
Cafferty said the packet material is intended to provide enough work for one or two hours each day.
"We don't want to overwhelm parents," he said. "We know some parents are working all day. For them to come home and have to do hours and hours of homework and help their student is not what we're shooting for."
Beginning next week, the schools will start using old Hastings Tribune newspaper vending machines to make packets available.
"Parents, if they can't get here Monday they can easily come pick one up on Tuesday because we'll have them fully stocked the whole week," Cafferty said.
The school encourages people to sanitize hands before and after using the vending machines, if they have that ability.
Custodians will wipe down the machines during the day.
The whole process of providing packets is intended to provide a sense of normality and consistency, Erickson said.
"That they feel like they are continuing to learn even though it is at home and it's without their teacher," she said. "We try to send home assignments that kids are used to, so they know how to do them, and are familiar for parents. So it's not something new or overwhelming. We tried to keep it at a level that is easy to understand and is doable for kids. I also asked teachers to try and think of some creative things and fun and exciting assignments for kids. So when they sit down to work on something they don't look at it as a worksheet that is mundane and something they have to check off their lists."