Staff at the Hastings Museum got a chance to see a lot of old friends on Tuesday.
That is how museum Executive Director Becky Matticks described Tuesday, the first day of reopening the museum for members.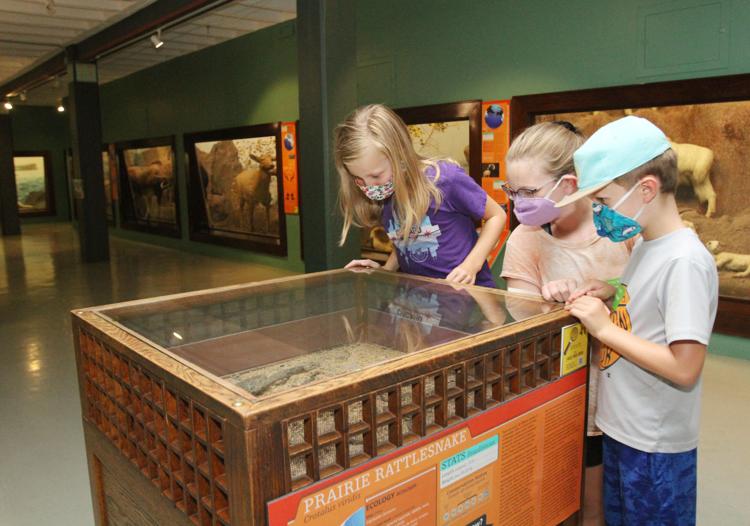 "Having a steady stream of people has been wonderful," she said. "It really has. It's like your friends you haven't been able to see for a while."
Following a 10-day members-only reopening, the museum will reopen to the general public on July 14.
Matticks mentioned a grandmother and granddaughter who came into the museum within the first 10 minutes of opening on Tuesday.
"It makes me feel like we're missed, we're important and that they feel safe coming here, right away," she said. "A lot of people have just been very happy to have us back open. It does mean a lot. They're not lined up at the door, but we didn't think they would be."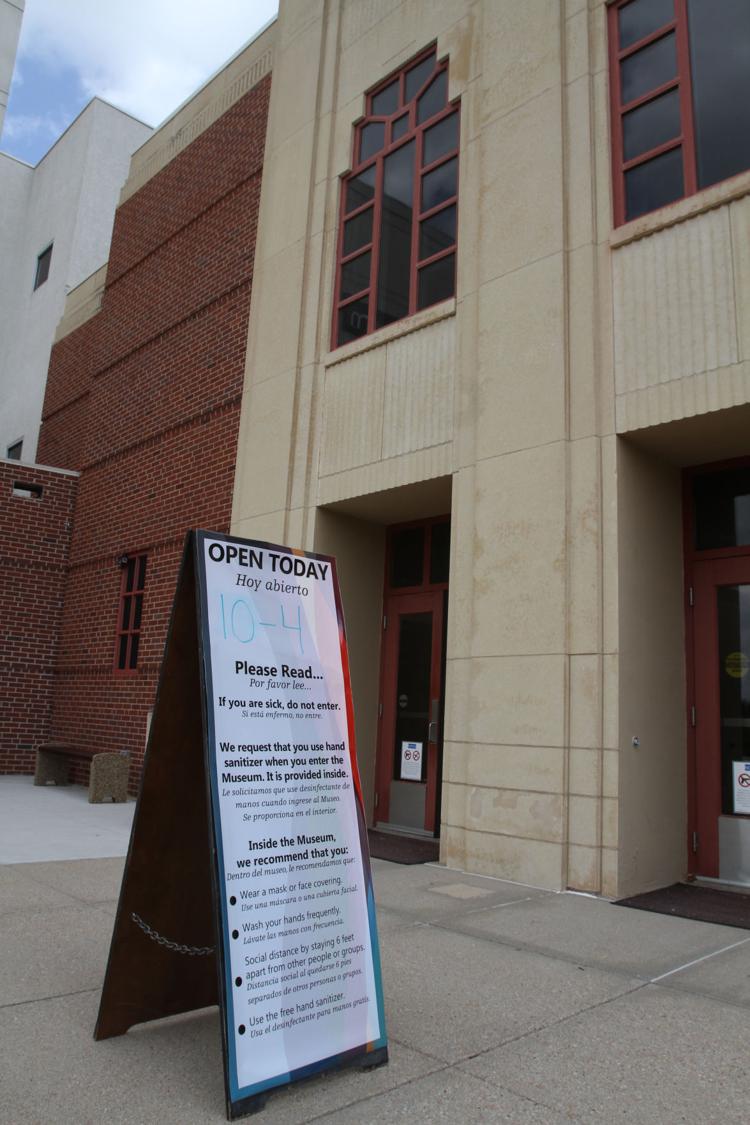 Becky Kvetensky, Hastings Museum visitor services director, estimated about 20 people visited the museum within the first three hours.
While Kvetensky said that's probably not as busy as a typical summer day, it's a strong start following 25 weeks of closure due to the novel coronavirus disease, COVID-19, pandemic.
"We've had a couple dozen (visitors), which I'm pleased with," she said. "I feel that's a really good number for being our first day open and being only open to members."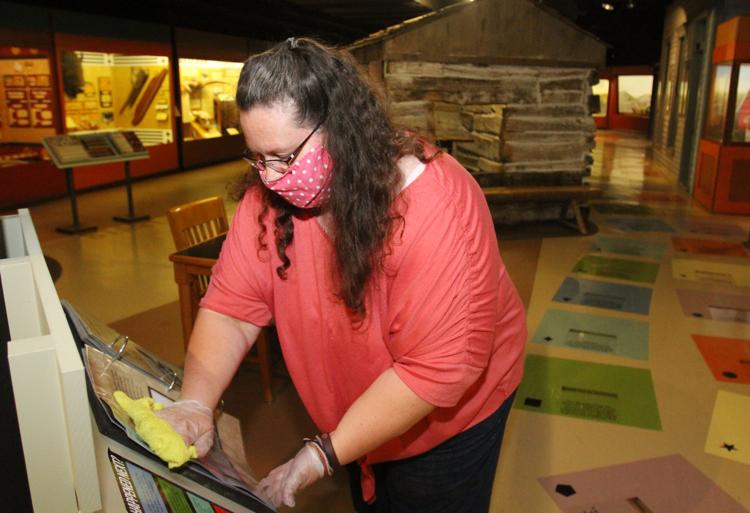 Those members who did visit Thursday were excited to return.
"We've had lots of grandparents with grandchildren, parents with children just excited that we're open and they're able to come back in," Kvetensky said.
Among those grandparent members who visited the museum Tuesday was Debbie Kennedy of Hastings with her grandsons Vedder, 7, and Brecken Kennedy, 5, of Austin, Texas.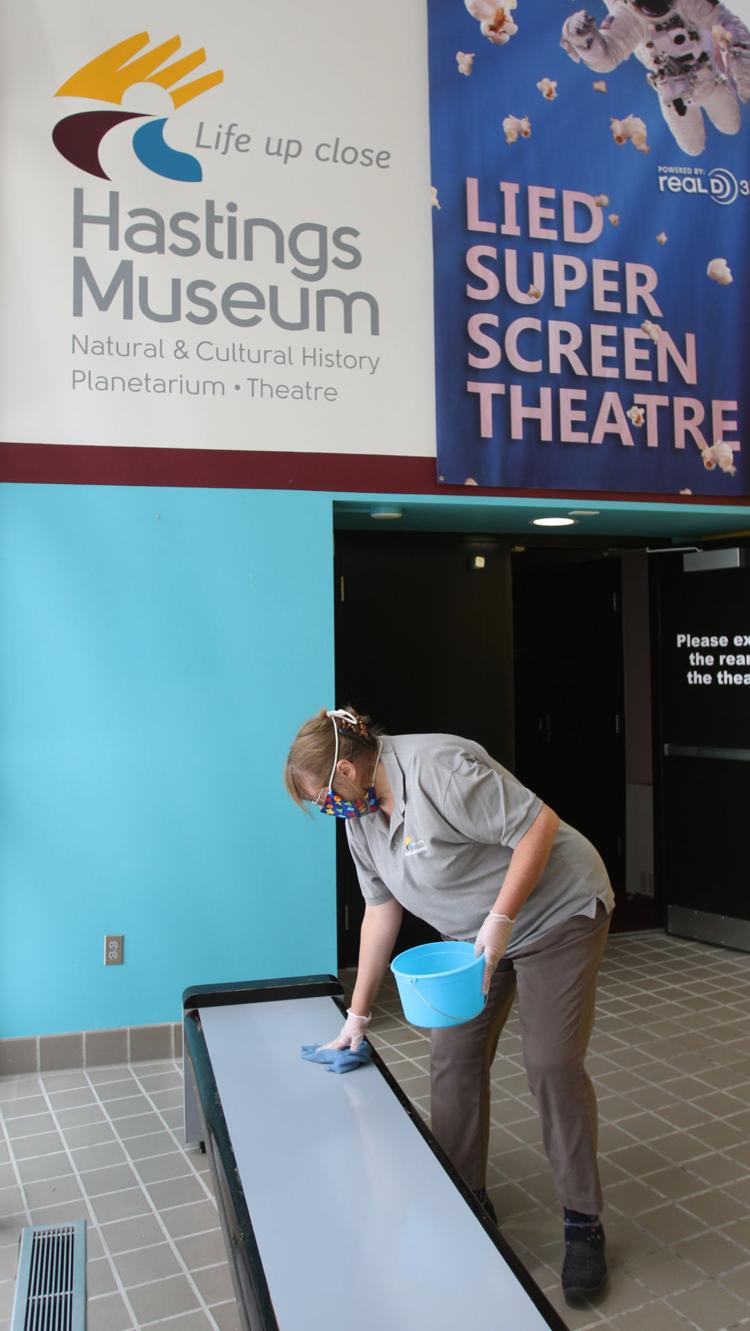 "This is one of their favorite places to come to, is the Hastings Museum," Debbie said. "It used to be where I spent a lot of my Sundays when I was growing up, so it means a lot to us. We got to come here before (Vedder) goes back to Texas."
She called the museum to see when it would reopen.
"They said for members it was going to open up (Tuesday), and I said that's perfect because we have to take the boys back (Wednesday)," she said. "So it worked out perfect."
She said it feels good to be out and about.
"Out of the dang house once in a while," Vedder added.
Tom Shane of Hastings was another member who visited early Tuesday afternoon. He said he comes to the museum three or four times a year.
"I just wanted to see what they'd done and to get out and be involved in something," he said.
The museum staff members trained last week on cleaning procedures. It's an all-hands-on-deck effort with every employee — except those working the front desk — taking part in the twice-daily cleaning.
On Tuesday, the cleaning took place at 8:30 a.m. and 1 p.m.
With a dozen employees working, the entire museum was cleaned in about 15 minutes, spraying most surfaces with a disinfectant called Quat.
Plexiglas is cleaned with ammonia, and the old wooden frames on the dioramas are cleaned twice a week with a different soap.
One change with the reopened museum is the removal of tactile objects like the contents of the cabin and teepee on the top floor.
"Before we closed, on March 16, we'd had a conversation that Friday," Matticks said. "We knew at that point any cloth we wouldn't be able to keep clean."
The hope is to eventually return those items to their exhibits.
The Nature Nook currently is closed.
"There's no way we could keep that clean enough, we didn't feel," she said.
The planetarium also will stay closed for now due to social distancing constraints.
The museum canceled plans for a big Lego exhibit this summer.
"We decided, what's the worst thing you could have during a pandemic, is a completely hands-on exhibit," Matticks said with the chuckle.
The museum's theater will be back in action, showing exclusively large-format films. Hollywood films will return to the theater at a later date.
The museum will allow a limited number of patrons into the theater (50) and museum (100) at any given time.
Signage has been added throughout the museum encouraging patrons to: avoid the museum if they are ill; stay at least 6 feet apart; use the hand sanitizer stations provided at the museum; wear a face covering; and wash their hands frequently.
Plexiglas barriers have been added to counters in the museum's lobby.
Guidance will be given in the theater to remind patrons to leave space around their group.
Matticks said it won't take long for the museum staff to become very efficient when it comes to cleaning.
"We won't be a well-oiled machine, we'll be a well-disinfecting machine," she said.