When the Hastings Public Library opened to the public on Monday for the first time in more three months, it was rekindling a community.
"The library is so much a social part of people's lives that for some people, we might be the only interaction they have during the day," Library Director Amy Hafer said.
She said those interactions are similar to those at the grocery store or a card club.
"This is a place to get community interaction and have a conversation about what you are reading or about what you are doing in your life," she said. "We talk with people about what's going on in their families and what's going on in the community."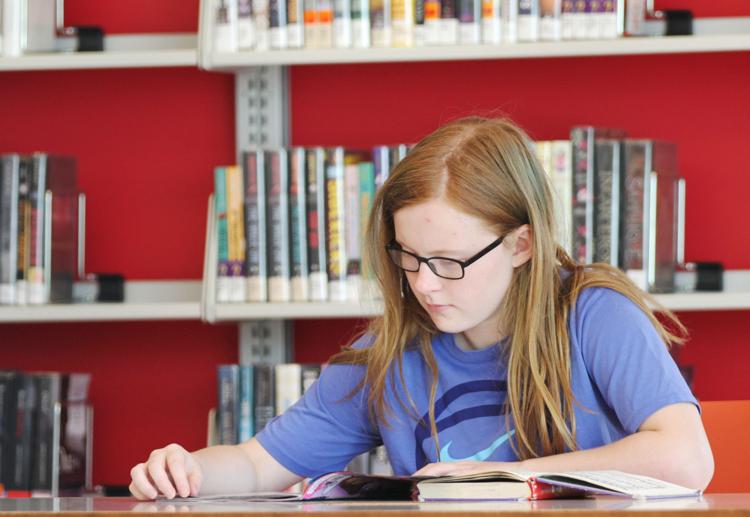 So much has been learned from the COVID-19 pandemic about the importance of social interaction, she said.
"If the library's where you get your social interaction it's something people have really missed," Hafer said.
Count Leonard Haba of Hastings among regular library patrons who are glad to be back.
He takes advantage of the library's resources, reading five newspapers each day: Lincoln Journal-Star, Omaha World-Herald, Hastings Tribune, USA Today and Wall Street Journal.
"That's my love, is reading the newspaper, getting different perspectives of the world over, regional and local, just anything and everything," he said. "It's a great time when the library can open again."
For Haba, with the library reopening a hole in his schedule — and his life — was filled. He didn't fill that hole otherwise during the pandemic.
"I didn't really," he said. "There wasn't much to do really."
With most of his other haunts closed as well, Haba basically just stayed home.
"It was kind of a boring time," he said.
Working in the second-floor children's area Monday afternoon, librarian Kristy Hruska said it has been exciting seeing people in the building again, getting to work with families.
"We've had families come in to check out materials," she said. "We've also been helping people with the summer reading program. We had a family come in and the whole family picked up all their prizes. It is just fun and exciting to be open and get to work with the public again."
Staff wore masks and made masks available to visitors.
Plexiglas surrounded stations where staff members interact with the public. Plexiglas came from the Hastings Museum. Letters on the Plexiglas were made by the library's Cricut machine.
Many of the more comfortable pieces of furniture have been removed from public spaces in the library. The furniture that is left is easier to clean.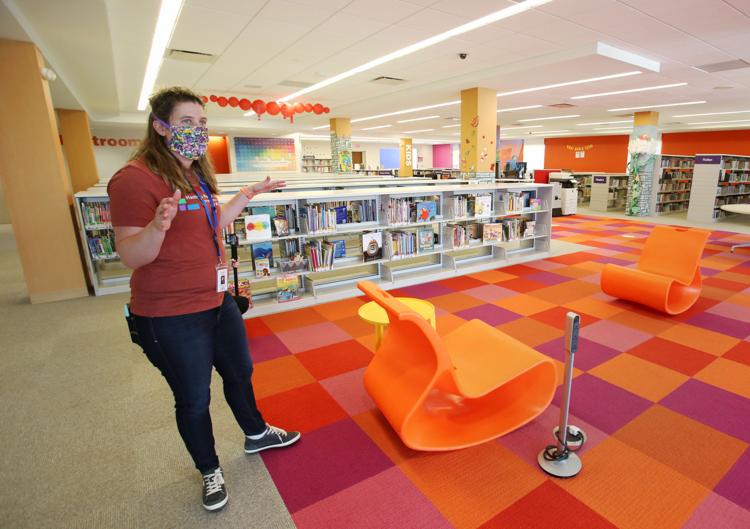 Library staff will follow the guidance of city officials as to when it might be safe to bring the furniture that was removed back into circulation.
Gone also are the bathtub and Legos from the second floor.
The library's Makerspace currently is available through appointment only.
To promote social distancing, only two computers are turned on, and two chairs are present, at each of the circular tables.
In addition to the overnight cleaning that has always taken place, library staff members also are cleaning common touch areas periodically throughout the day.
Library programming such as story times, which have been online since the library closed to the public in March, will remain online for July and August.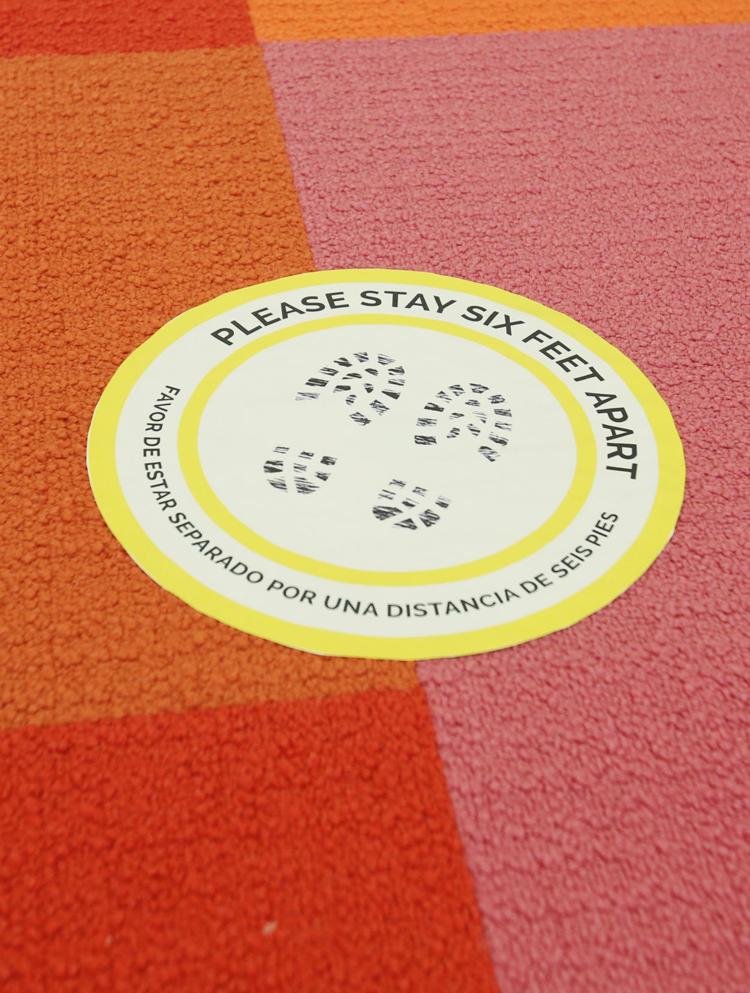 Hafer said the library will watch local school districts to see how they handle reopening.
"Thankfully our programs are really popular, so we want to make sure we pace ourselves and not overwhelm ourselves with big numbers and big groups," she said. "We're going to have to take that day by day and evaluate. Right now our programs are very popular online and we're glad we were able to bring things to people that way."
Patrons can continue to reserve materials online and through the outdoor locker system.
Library assistant Dana Still was stationed at the building's entrance early Monday afternoon providing hand sanitizer and masks to library patrons who need it.
She also was tracking how many patrons were in the building at one time.
As part of its plan to reopen, the library is capping attendance at 100 people.
Still said, for the first few hours at least, the library averaged 15 people.
"It's day one; some people are still a little leery," Still said.
For now, no one under the age of 14 is allowed unaccompanied in the library.
Still said some of the families who visited the library cheered when they entered.
"It's wonderful to see them again," she said.
From 9-10 a.m. the library was open only to individuals with special needs and older adults.
"They were some of our special patrons and those that we knew by name," Hafer said. "It was just really exciting to have them back in the library. Some of them have been counting the days. It was really heartwarming for them to be able to come in and just browse the shelves and be able to pick out what they wanted."