The shipment of personal protective equipment that the South Heartland District Health Department received Saturday and distributed Monday was one of the largest it has seen during the coronavirus pandemic.
Supply levels typically vary in terms of what is requested from the agencies in the South Heartland coverage area.
"A lot of times they ask for 20 of something and we can only give them two. But (Monday) it was the other way around," said Jim Morgan, SHDHD's public health risk coordinator.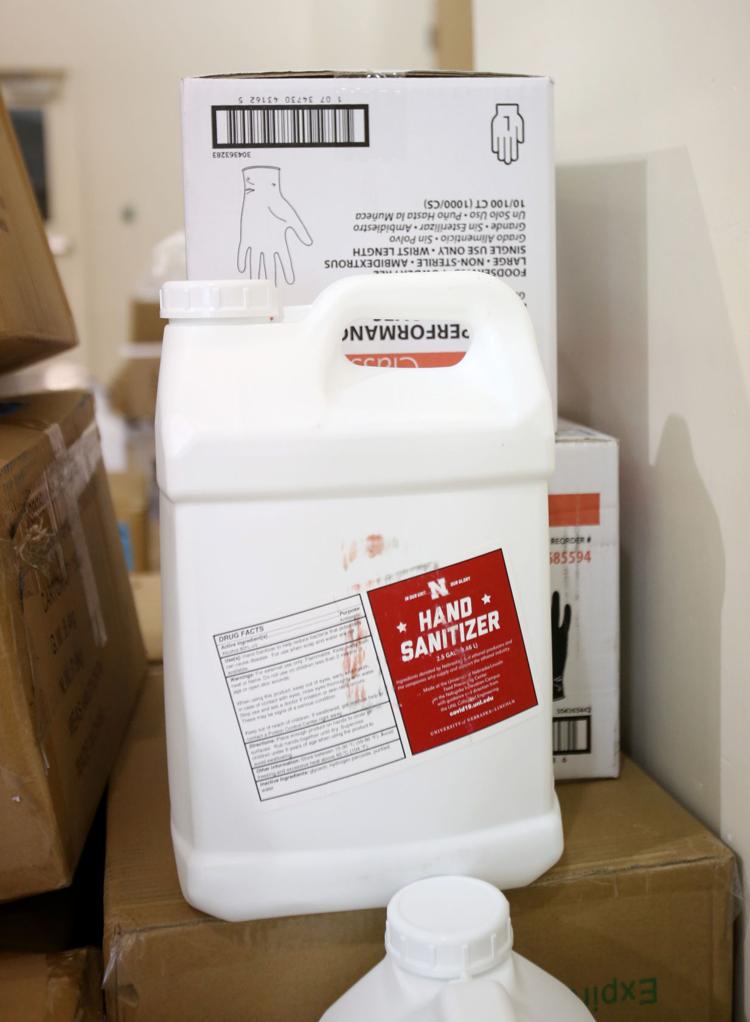 Eight pallets of supplies, purchased by the state of Nebraska and ordered by the Department of Administrative Services in Lincoln, included 28,000 surgical gowns, 20,000 surgical masks, 3,000 N95-grade masks, 50,000 pairs of gloves, 350 thermometers, and 200 gallons of hand sanitizer, according to a news release.
Organizations in Adams, Clay, Nuckolls and Webster counties picked up their allotted supplies Monday morning on the Adams County Fairgrounds.
The Department of Administrative Services fields requests from the agencies, divvies up the supplies based on need, and ships them around the state for distribution.
"Through their office, they decide how much they have to give out to everybody," Morgan said. "We no longer have to split it out. They've made the decisions, so when they get here it's already split out. It still goes through us, so I guess you could say we're still the middle man."
The Nebraska Army National Guard delivered the shipment Saturday, and SHDHD, along with the help of fairgrounds staff and volunteers, unloaded the supplies and piled them to be ready for pickup.
Some loads were larger than others, depending on the organizations to which they were heading. Morgan said the type of entity makes a difference.
"Hospitals are top on the line, they need it most," he said. "Then, we have EMS (Emergency Medical Services) because they are the ones who have to make that first call and go out and put their lives on the line. Then, we have medical clinics, especially ones that actually do testing."
While these shipments have been regularly distributed since mid-March, Monday's saw a sizable increase in some regards.
Morgan said previously that gowns had arrived by the hundreds, whereas 28,000 were delivered this go-around.
"That made a big difference," he said. "And with hand sanitizer we'd get 20 or 30 gallons. This time, we got 200 gallons."
Shipments of masks have remained steady, Morgan added.
At the start of the outbreak of the novel coronavirus disease, COVID-19, SHDHD had a "stash" saved up in case of emergency. Much of that PPE had been housed for some time. The equipment that is now being distributed is "newly manufactured," Morgan said.
Over the last six or seven weeks, SHDHD has seen many changes in supply requests due to vendors regaining the ability to distribute more timely and directly to hospitals and clinics, etc.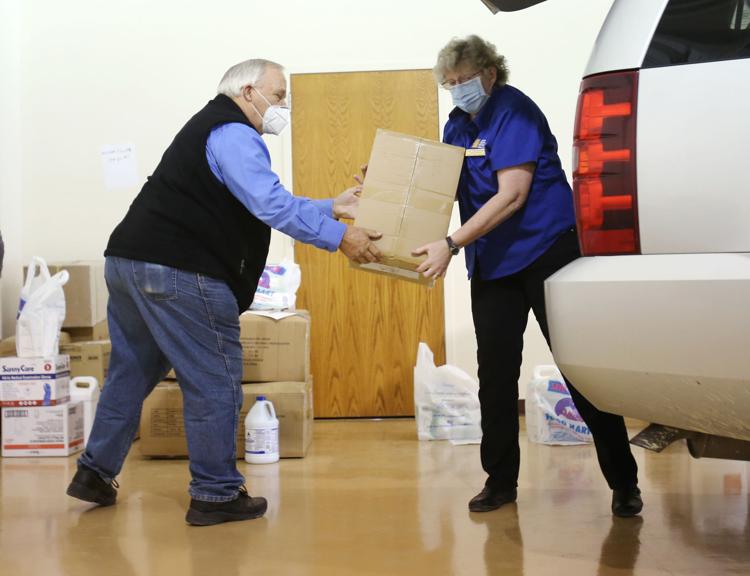 "A month and a half ago, there were a lot of requests made. But we didn't know how much they really needed; they just said they needed these things," Morgan said.
What has increased, though, are supplies like hand sanitizer and thermometers going to places such as grocery stores and convenience stores.
"In the overall scheme of things, we're trying to get the stuff that we can out to these places and make sure they don't have people working for them that are positive so they don't pass it on," Morgan said.
Supplies SHDHD still can't get its hands on include disinfectants and goggles. But face shields and gloves have made up for that.
"If you talk to EMS, they say, 'We're happy that we can get anything'; whereas compared to hospitals who are required to have certain things on hand and they are just happy to get things that take them back up to where they were at one time, where they need to be.
"They're all happy to get it, but some places are happier than others because they just didn't have what they needed."