Aisles in local grocery stores may be looking a bit depleted at times, but managers say it will just take time to restock in the wake of customers gathering supplies to face a possible quarantine due to the novel coronavirus disease, COVID-19.
Greg Tjarks, grocery manager at Allen's Shopping Center, said the store continues to be able to meet most customer needs.
"We're fairly well stocked overall," he said.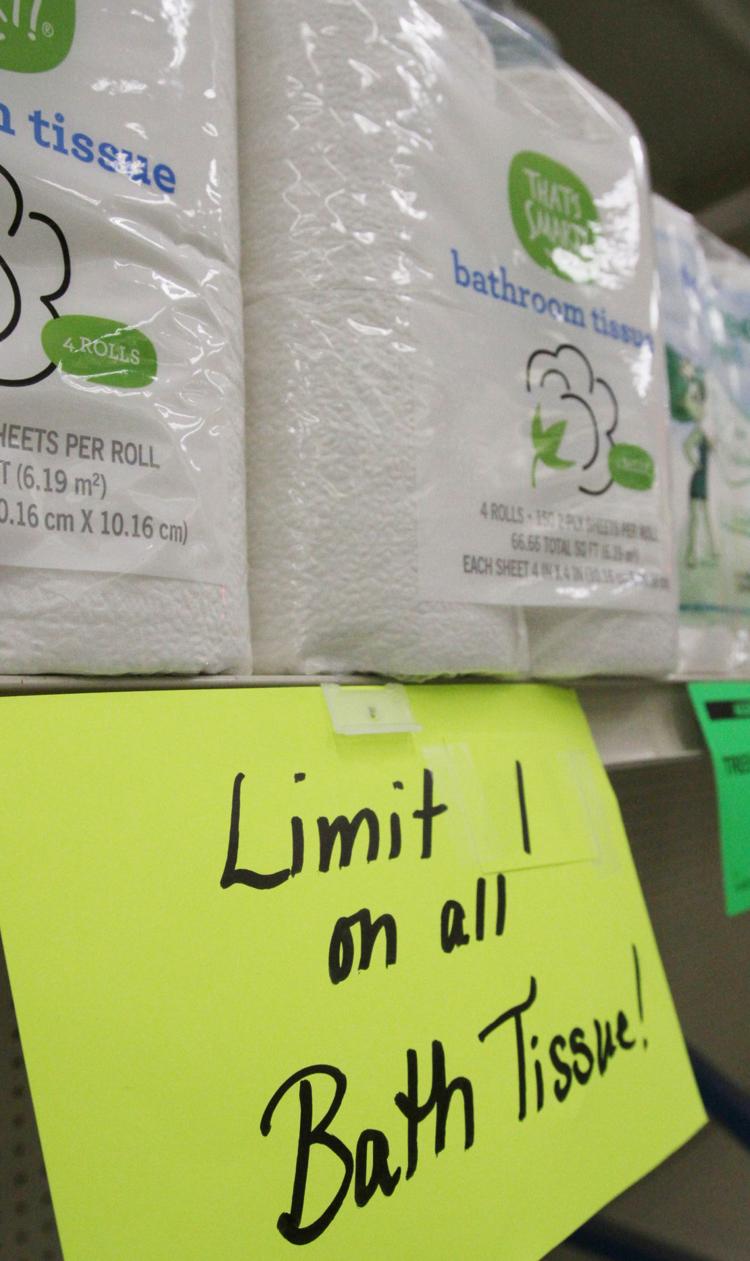 He said several items are harder to keep in supply with the rising demand, such as toilet paper, paper towels, disinfectant wipes and hand sanitizer. Last week, the store started limiting purchases of some items to make sure supplies lasted.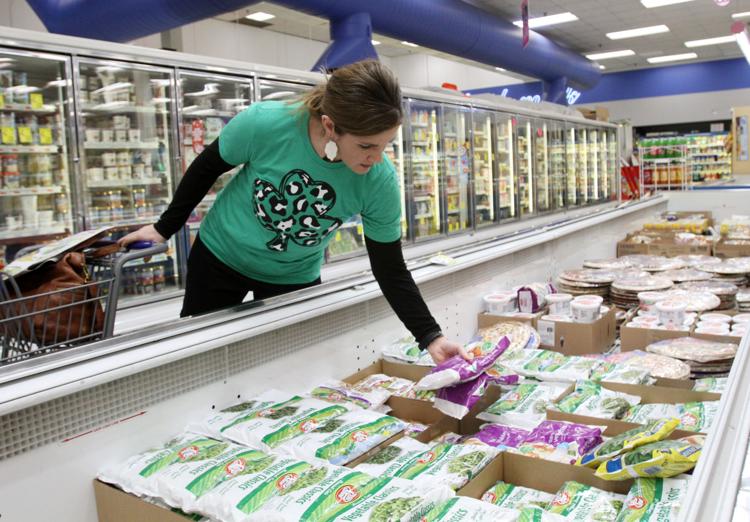 The store has added extra truck shipments to help keep shelves stocked.
"They're telling us there's no shortage of products," Tjarks said. "The biggest issue is the pipeline right now."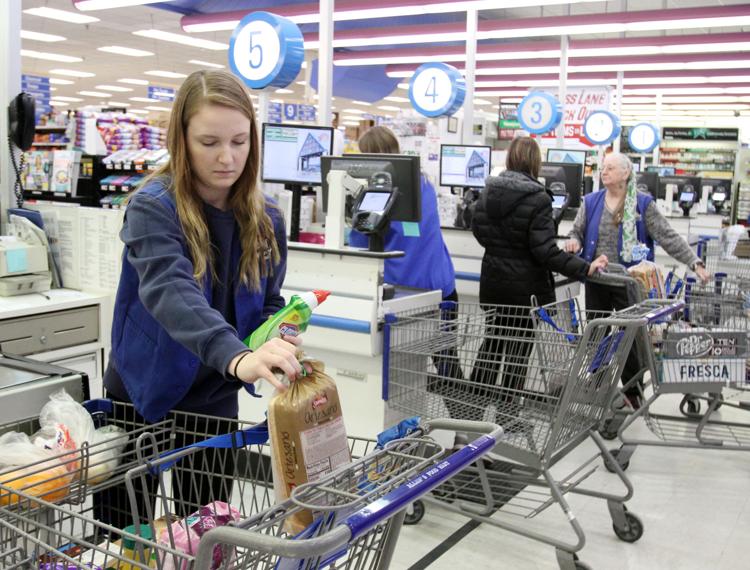 He said there is an issue with warehouses shipping out supplies to stores, but the logistics are being worked out. He believes manufacturing plants also have ramped up production to replenish supply.
As far as the store's operation, much remains the same, Tjarks said. There have been discussions about reducing hours, but that hasn't been necessary yet.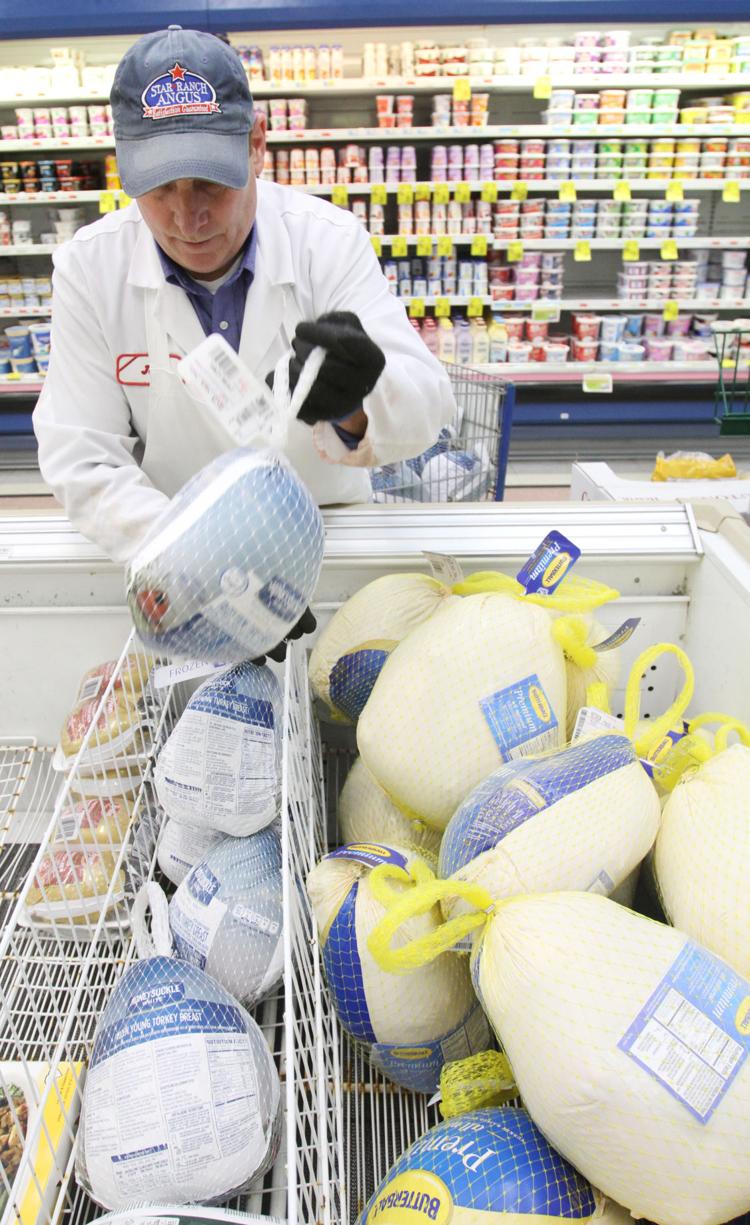 When stores like Allen's and Russ's Market close for the night, it gives employees a chance to restock shelves without blocking customers from reaching aisles. Some restocking can be done through the day, but the majority is after hours.
A spokesperson for B&R Stores in Lincoln, which operates Russ's Market in Hastings, was unavailable for official comment Tuesday.
Joining that group now is Walmart, which began closing from 11 p.m. to 6 a.m. on Sunday.
In a news release on Saturday, Walmart said the shortened operating hours will give employees time to restock products and perform cleaning and sanitizing.
Another store chain with a strong local and area presence also is implementing other changes to help protect senior citizens, who are apt to be most affected by the virus spreading across the country.
Dollar General is asking for the first hour of operations each business day to be dedicated for senior customers, according to a news release issued Monday. The store is encouraging at-risk customers to visit at the beginning of each day to avoid busier and more crowded shopping periods. Other customers are asked to plan shopping trips around this window.
Dollar General stores also will close one hour earlier in the evening to allow employees time to restock shelves and perform extra cleaning to be ready for senior customers the following day.
"We appreciate our customers' understanding of our decision and request they visit our stores later in the morning to allow at-risk populations the ability to purchase the items they need at affordable prices," said Todd Vasos, Dollar General's CEO. "During these unprecedented times, Dollar General is diligently working to meet the ongoing needs of our customers and communities."