RED CLOUD — While the novel coronavirus disease pandemic has upended plans for crowds to gather here the first weekend in June for the annual Willa Cather Spring Conference, the event will proceed online — and in a way more accessible than ever before to people from south central Nebraska and around the world.
Theme for this year's 65th annual event is "Un/Tethered Cather on the Cusp of the 1920s." The conference will celebrate the 100th anniversary of publication for Cather's collection of short stories, "Youth and the Bright Medusa," and explore the impact of the era on Cather's writing in that stage of her career.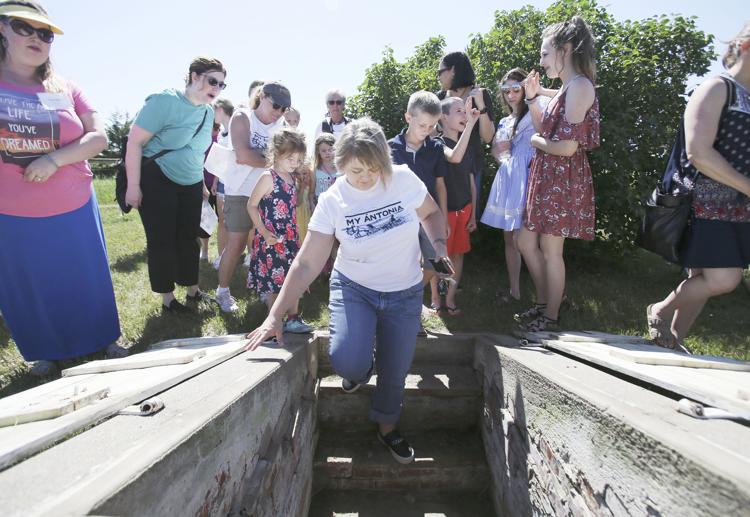 "For Cather and the nation, the dawn of the 1920s was a tumultuous time, marked by new freedoms and new entanglements," the Willa Cather Foundation said in announcing plans for the Spring Conference. "The Great War had ended and women had won the right to vote, but 1919's Red Summer and Palmer Raids signaled lingering social discord. Into this unsettled world, Willa Cather brought out 'Youth and the Bright Medusa,' her collection of short stories, where her artists move through a world that is by turns inspiring and enervating."
Willa Cather was born in Virginia in 1873, then moved to rural Webster County with her family as a young girl. The Cathers soon moved into Red Cloud, where Cather graduated from Red Cloud High School in 1890.
Cather went on to the University of Nebraska in Lincoln before embarking on a professional career in journalism and literature that has made her name known around the globe. Her body of work includes novels, short stories and poetry, with many works inspired by her experiences growing up in the expanse of Webster County today referred to as "Catherland." She won the 1923 Pulitzer Prize for literature for her World war I novel "One of Ours," which was set in the Red Cloud-Bladen area and inspired by the life and service of her cousin, G.P. Cather.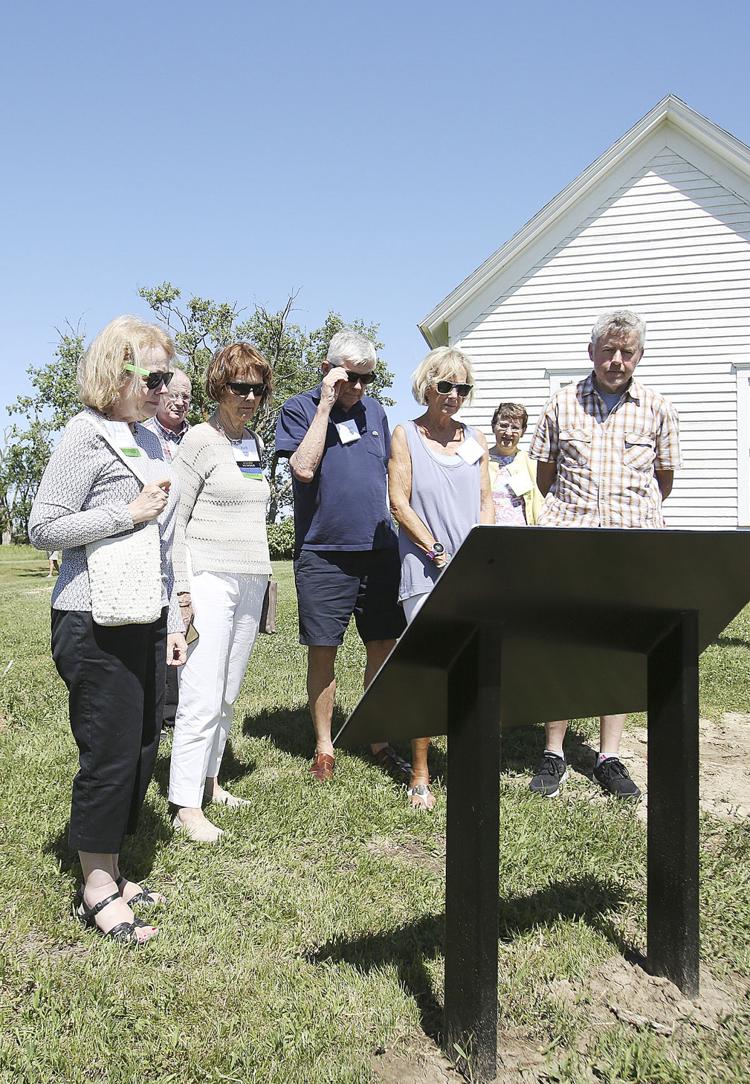 While Cather never moved back to Red Cloud, she visited regularly for many years and maintained strong ties to the community throughout her life. Today, Red Cloud is home to the Willa Cather Foundation and its National Willa Cather Center, attracting scholars and fans from far and wide.
Normally, the Willa Cather Spring Conference includes meals, social hours and other opportunities for fellowship along with entertainment programs of interest to both scholars and Cather fans. Tours of the many historically interesting Cather-related sites in the Red Cloud area also are staples; many of the tour stops are described in Cather's writing and/or figure importantly in the lives of the real people on whom her characters are based.
While in-person fellowship and physical tours won't be feasible this year, an online conference will make "attendance" feasible for anyone with internet connectivity and a computer with speakers and keyboard, a tablet or laptop with built-in speaker, or a smartphone with built-in speaker.
All registered participants will be provided with a digital registration packet and can take part in the conference from the comfort of their own homes if they wish.
Registration will be available up through the event and is available for the full three days (excluding a Saturday evening fundraiser) or on a day-by-day basis. For more information or to sign up, visit www.willacather.org or call the National Willa Cather Center at 402-746-2653.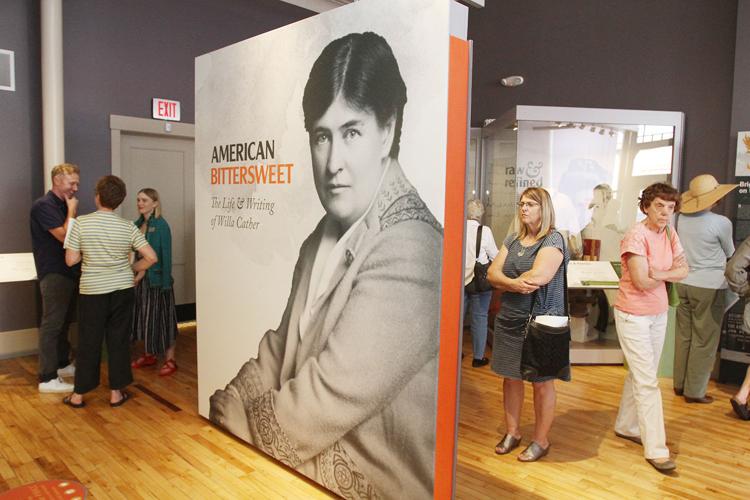 This year's online conference begins June 4 with a welcome and orientation from 1-1:15 p.m. From 1:30-2 p.m., filmmaker and artist Michael Burton will speak as part of a virtual gallery opening for the exhibit "A Gold Slipper."
The work in Burton's exhibit will include animated scenes of Cather's short story of the same name, as well as the physical objects used to create the scenes. "A Gold Slipper" was developed with support from the Cather Project at the University of Nebraska-Lincoln.
Two panel discussions will consume much of the afternoon. From 2:30-3:30, a panel will address "Cather's Art and Artists in the Classroom." From 3:30-4:30, the topic will be "Cather's Prototypes in 'Youth and the Bright Medusa.' "
From 5:30-6:30 p.m., historian Erica Ryan will speak. Ryan is the author of "When the World Broke in Two: The Roaring Twenties and the Dawn of America's Culture Wars."
Ryan is an associate professor at Ryder University teaching modern American history. Her focus is on the intersections between ideas about gender, sexuality and political culture in the modern United States. Her book is described as a comprehensive history of America in the 1920s that presents the decade's most compelling controversies as precursors to today's social struggles.
June 5 brings a full day of activities beginning with the reading of award-winning essays by 2020 scholarship recipients from 9-10 a.m.
From 10:30-11:30, the audience will set the agenda for a question-and-answer session on "Teaching Cather."
Joanna Blitch, illustrator of the "Youth and the Bright Medusa" commemorative edition, will provide the words for a virtual exhibit and artist talk from 12:30-1 p.m.
Cynthia Levis will speak from 1-1:30 p.m. in a virtual exhibit and artist talk on the "Celebrating Women" fiber arts exhibit.
Panel discussions then begin, with the topic "Place, Space and Settings in 'Youth and the Bright Medusa' " from 2-3 p.m. and "Art and Economics" from 3:30-5.
Keynote speaker Alex Ross, author of the music compendium "The Rest is Noise" and the forthcoming book "Wagnerism: Art and Politics in the Shadow of Music," will present from 6-7:15 p.m.
Ross is a music critic for The New Yorker magazine and a regular visitor to Red Cloud
June 6, the concluding day of the conference, begins at 9 a.m. with a service from the historic Grace Episcopal Church, where Cather and her family were members. Grace Church is one of the historically significant properties owned by the Willa Cather Foundation.
From 10-11:30 a.m., a panel will discuss "Analyzing Aphrodite!"
At 12:30 p.m., conference attendees will receive a primer on a regular Cather conference feature known as "The Passing Show."
This year's edition of the feature, titled "The Passing Show: Rules and Rebellion," runs 1-2:30 p.m. Moderators are conference co-directors Dianne Prenatt of Marian University in Indianapolis and Elaine Smith of the University of South Florida. Panelists are Alex Ross, Erica Ryan, Mark Madigan and Sarah Young.
Invited speaker Sue McClain will present from 3-4 p.m. on "The New Woman's Closet."
Historian Erica Ryan will return to the program from 4:30-5 p.m., reading from her book "When the World Broke in Two: The Roaring Twenties and the Dawn of America's Culture Wars."
Alex Ross will follow from 5-5:30, reading from his book "Wagnerism: Art and Politics in the Shadow of Music."
The conference wraps up at 6 p.m. with a "virtual happy hour" and fundraiser with special guest Littleton Alston, who has sculpted a new image of Willa Cather for Statuary Hall in the U.S. Capitol; and "Flicker of Fame," an oldtime radio show based on stories from "Youth and the Bright Medusa," created and presented by Lone Tree Live. Cocktail and recipe suggestions will be provided in advance.
Alston is a working sculptor and associate professor of sculpture at Creighton University in Omaha. He is the first African-American sculptor whose work will be on display in the National Statuary Hall Collection.