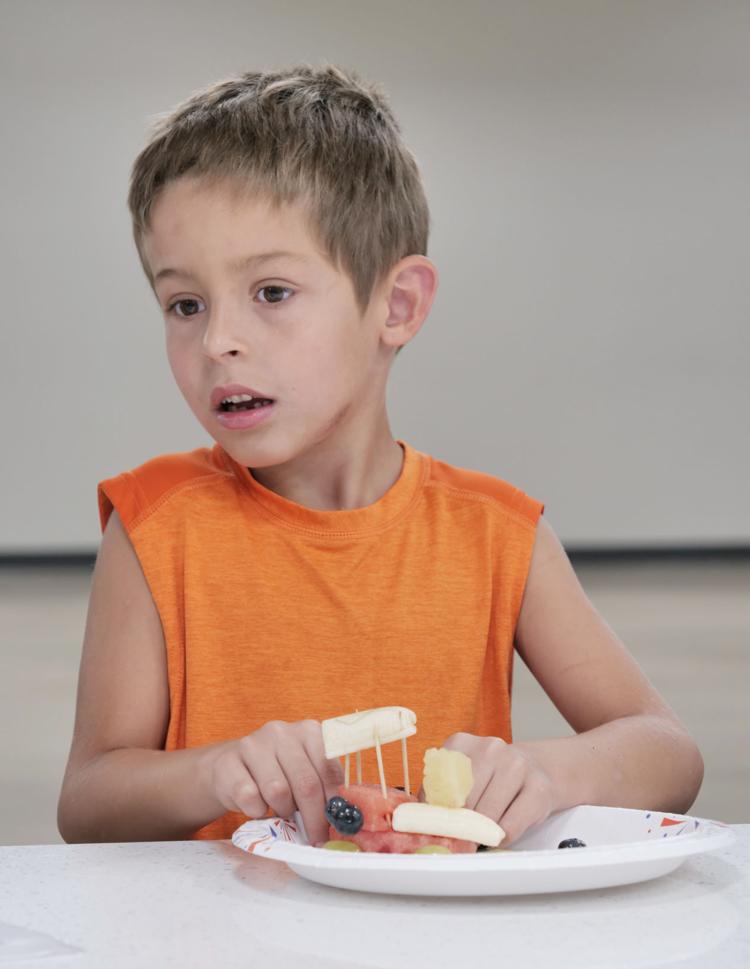 Playing with your food is encouraged at the YWCA.
The Adams County YWCA hosted an edible craft creations summer class this week to help kids get creative and experiment with healthy snack choices.
The class was for participants aged 5 years and older, and about eight attended.
"Eating a healthy food can be fun," said Laura Stutte, YWCA executive director.
On Tuesday, Caya Dericks was given a rice patty, peanut butter, bananas and apple slices to make an owl rice cake.
With peanut butter on the rice patty and apple slices on either side of the two banana eyes, the last thing to add was a dried-mango beak.
"I'm not going to use the beak, I'm going to eat the beak," Caya said.
The class, beginning at 9 in the morning, got closer to lunchtime and kids were eager to eat their edible artwork they spent the morning making.
"This makes me hungry. I want to eat it all," said Kiersten Cervantes.
The group also made fruit trains using watermelons, blueberries, pineapples and toothpicks.
They got creative with their creations, adding mango to the side or building a berry tower.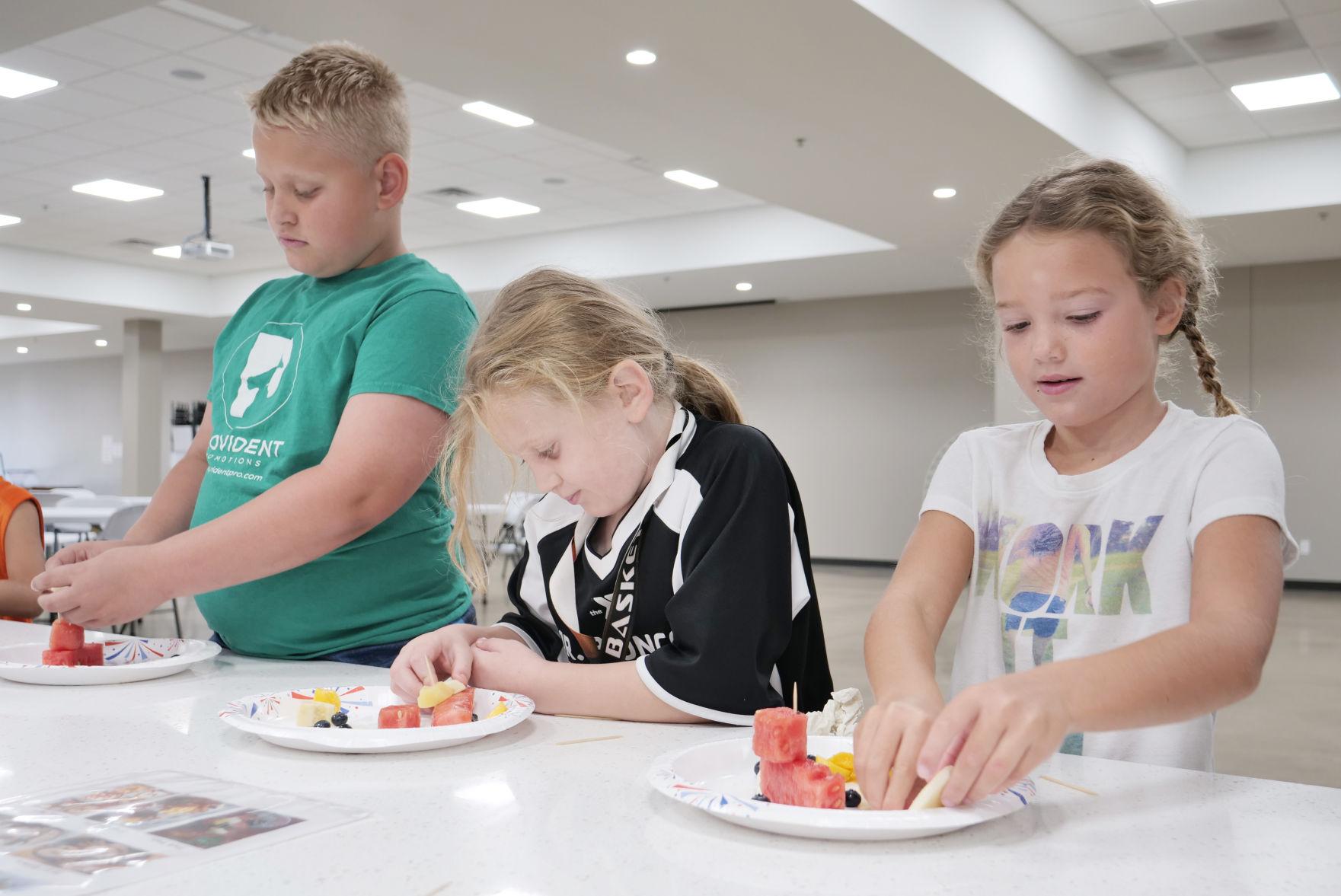 After they built and ate their train, a few kids tried adding salt to their watermelon, with limited appeal.
"It tastes like soy sauce," said Lydia Adams.
In between the creations in the morning, the YWCA brought some exotic fruits for kids to try.
Mango was a group favorite while dragon fruit did not do well, owing to a bland flavor.
"It tastes like dust," said Cooper Meyer.
Some of the kids were resistant to the new fruit, saying they have already tried it and don't like it. Stutte said after class leaders ask the kids why they don't like a fruit, it usually comes out that they haven't tried it.
After the kids try a fruit, the texture or flavor usually determines if they enjoy it.
The class learned how to tell the difference between a ripe fruit and unripe fruit, and how that can affect flavor. They also talked about how a chilled fruit can have a different flavor than one at room temperature.
The edible craft creations summer camp comes near the end of YWCA's weekly youth summer classes.
"We just want to make sure kids are having fun, but also learning in the summer," Stutte said.
The kids made their creations in the YWCA's kitchen area. The organization moved to its new location on West Second Street in 2017.