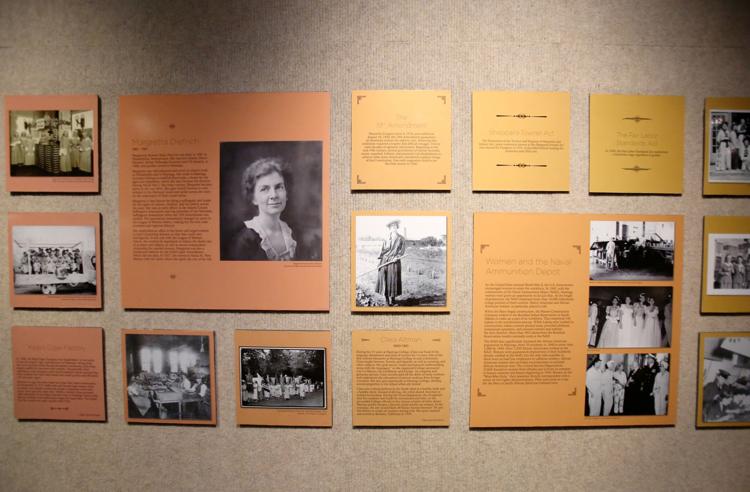 Growing up in Hastings, Mary Lainson Olsen was familiar with many of the women who shaped the community.
They were women who were and are active in the community, with a love of the community and commitment to local institutions such as the YWCA of Adams County, Hastings College and Hastings Public Library.
Many of those women are now honored in the exhibit "Vital Contributions: Women of Hastings," on display at the Hastings Museum until May 31.
"They were forces to be reckoned with," Olsen said during the "Vital Contributions" reception at the museum on Jan. 16.
That includes her mother, Gretchen Lainson, who will turn 104 later this month, and is among the women featured in "Vital Contributions." She has been a mainstay of organizations such as the First Presbyterian Church, YWCA and P.E.O.
"I'm extremely proud of my mother and all she has accomplished through the years," Olsen said. "She's very humble about what she does. She and my father loved the community and did all they could possibly do to make it a better place and of course it is."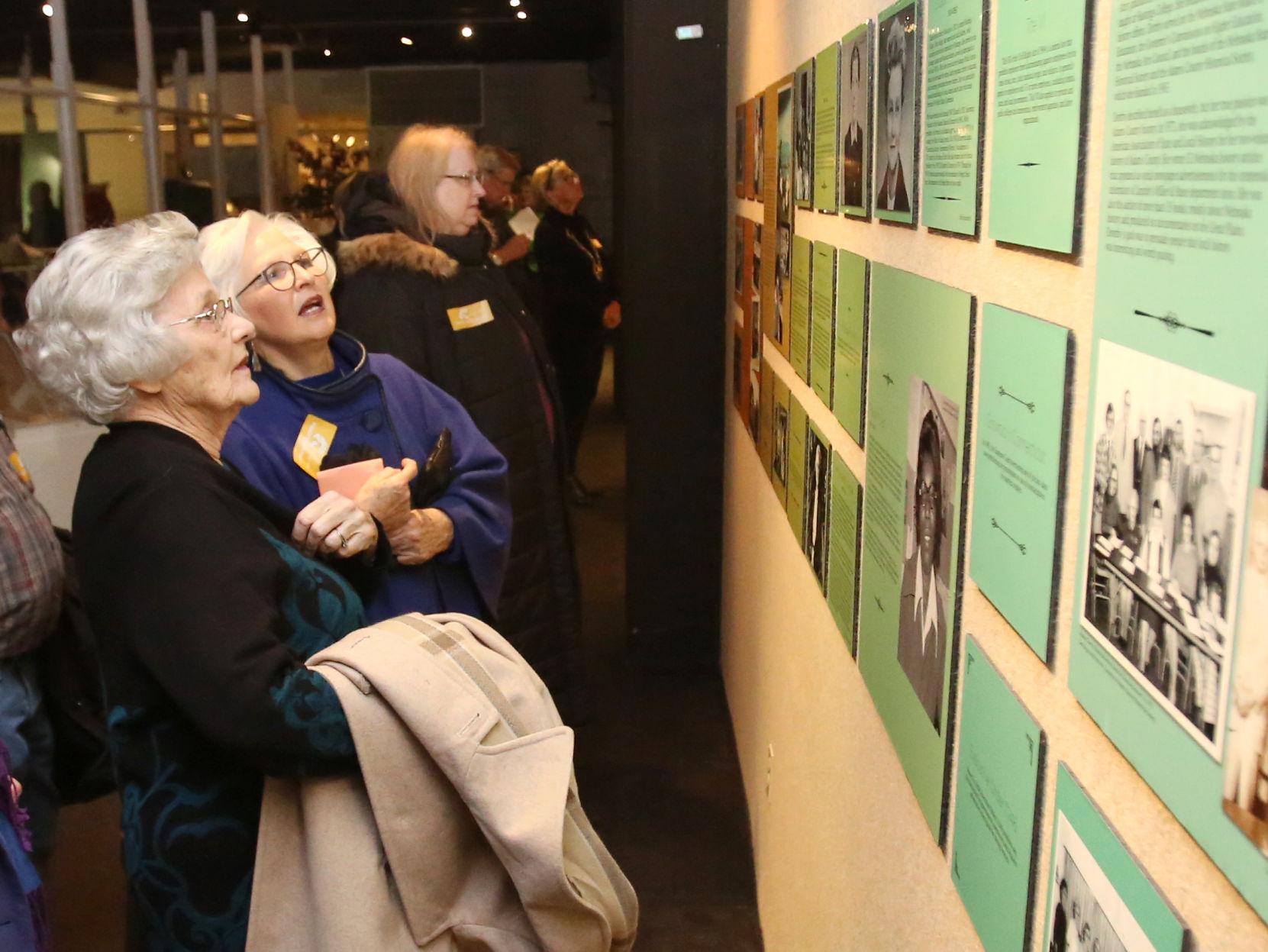 Near Gretchen Lainson's entry is one for her sister-in-law and Olsen's aunt, Phyllis Lainson, who was Hastings' first and only female mayor.
"Vital Contributions" is a celebration of the 19th Amendment to the U.S. Constitution, which gave women the right to vote. The year 2020 marks the 100th anniversary of the 19th Amendment.
From the beginning, women have played key roles in the lives of their families and children, in the management of homes and households, and in the organization of faith communities. The 19th Amendment was the first step in an ongoing broadening of women's influence.
To celebrate this centennial, the Hastings Museum has developed "Vital Contributions" honoring the pioneering accomplishments the women of Hastings have contributed to their community through the years.
Among women included in "Vital Contributions" who are still living is Maria Rubalcava.
She founded in May 2018 Raices de me Pueblo, a dance troupe that performs traditional Mexican dances in customary regalia. The group includes 15 children who practice up to eight hours per week while learning more about their heritage.
The group started as a way for Rubalcava's family to cope in a difficult time and included only her three children.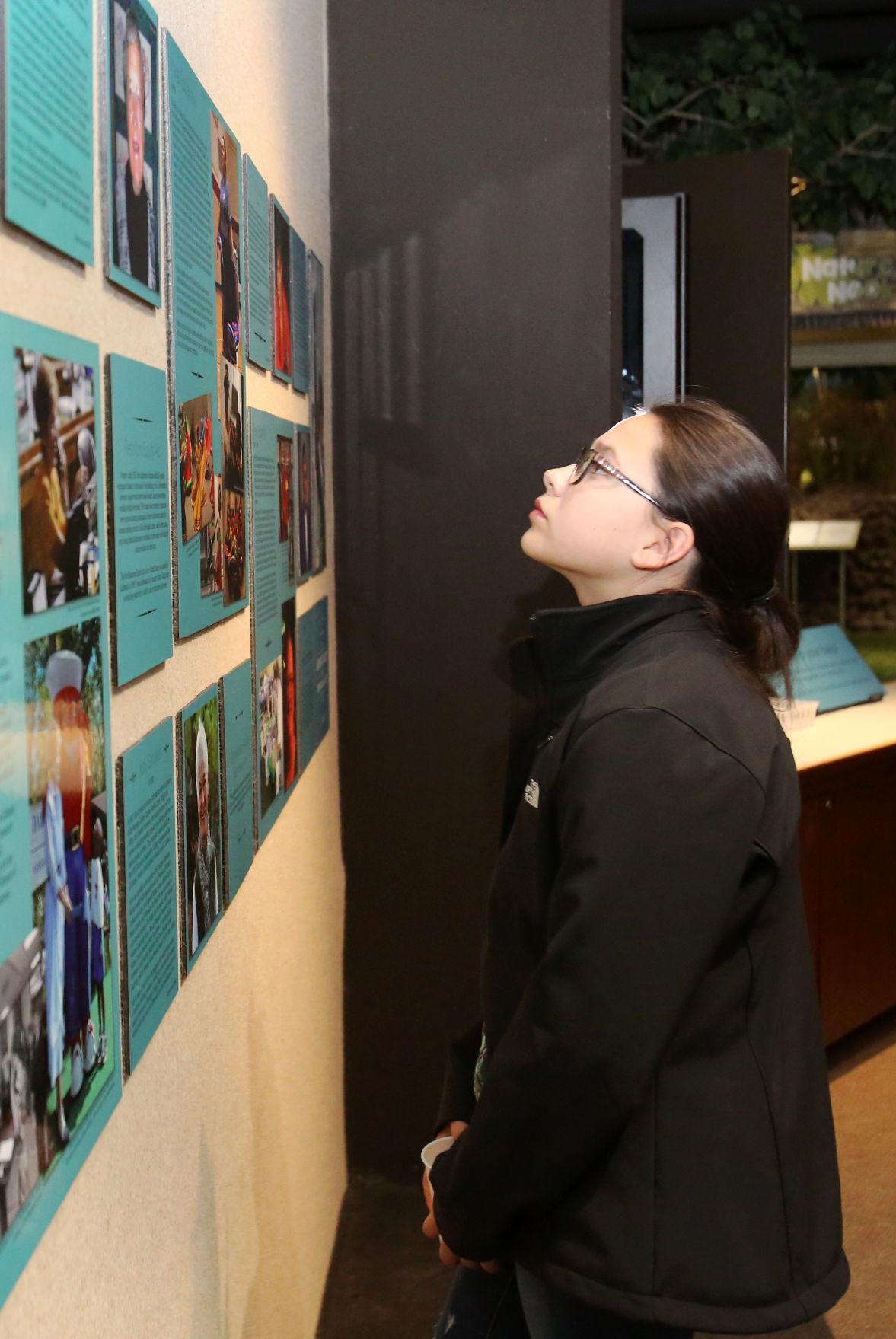 Realizing other Latino children needed the therapeutic benefits of dancing, she opened up her lessons to any child willing to demonstrate respect, honesty, loyalty, discipline and commitment.
It is important to her to increase appreciation for the Hispanic community in Hastings.
"There are beautiful traditions that new generations are losing," Rubalcava said.
She said she is grateful for the unexpected honor of being included in "Vital Contributions."
Hastings Museum partnered with the Adams County Historical Society on "Vital Contributions."
"They were a great resource to go to," said Curt Gosser, Hastings Museum curator of exhibits.
He said he also asked around in the community — working with venerable institutions such as the YWCA and Hastings College — and "just kind of dug down into just finding women that have done different, important things."
Having lived in Hastings since 2010, Gosser said he was familiar with many of the names included in "Vital Contributions" prior to working on the exhibit. Still, he was able to learn a lot.
"It was very interesting just to find out their stories and where they all kind of came from," he said. "The contributions they made were so varied. It didn't have to be a ground-breaking contribution to our community."
"Vital Contributions" included women who were directly involved with the suffrage movement, such as Margretta Dietrich, who served as president of Nebraska Women's Suffrage Association during the ratification of the 19th amendment.
But Gosser said everyone included in "Vital Contributions" contributed to progressing the role of women and the community of Hastings as a whole.
"They were all kind of pushing for rights for each other even if they weren't directly impacting the suffrage movement," he said.