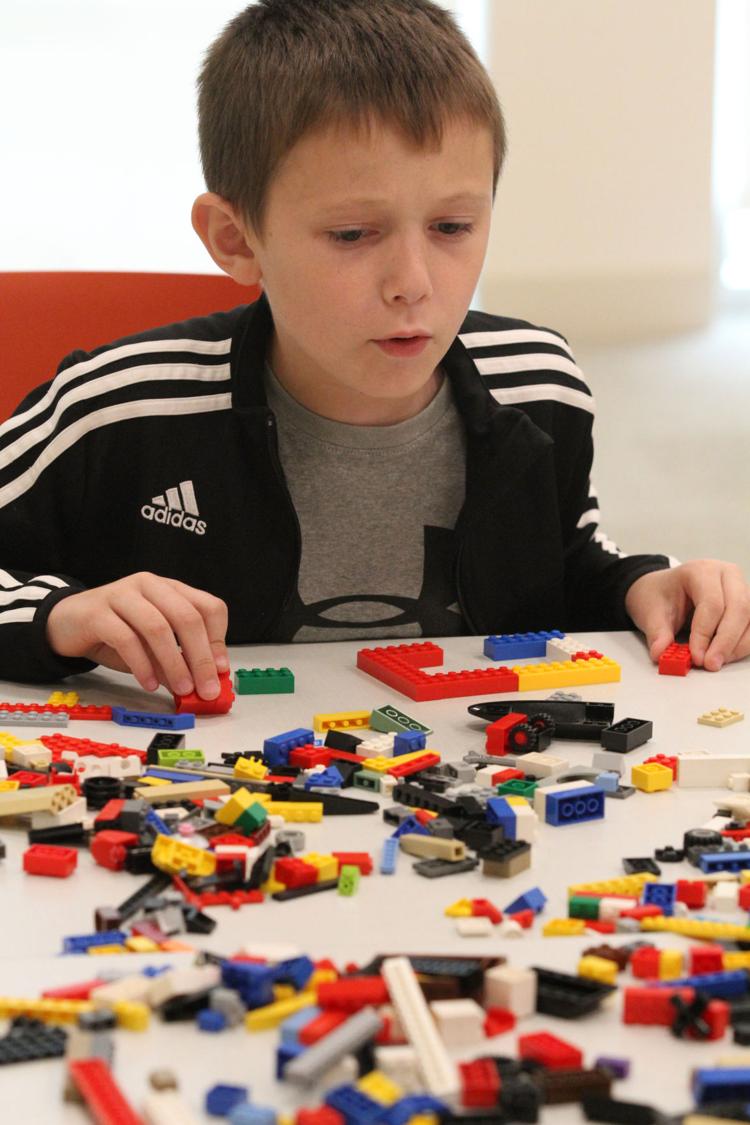 For an hour Tuesday afternoon, the library wasn't quiet.
Participants in the Mega Brain Kidz Club at the Hastings Public Library were building islands out of Legos and creating a cacophony of voices and plastic pieces moving around.
Each island was unique. Some featured mountains while others had underground bunkers. One student built a "sky island" with only a small anchor holding it to the ground.
But then disaster struck. Each student received a card with a different disaster on it. One island was invaded by pirates. Another island was hit by a hurricane.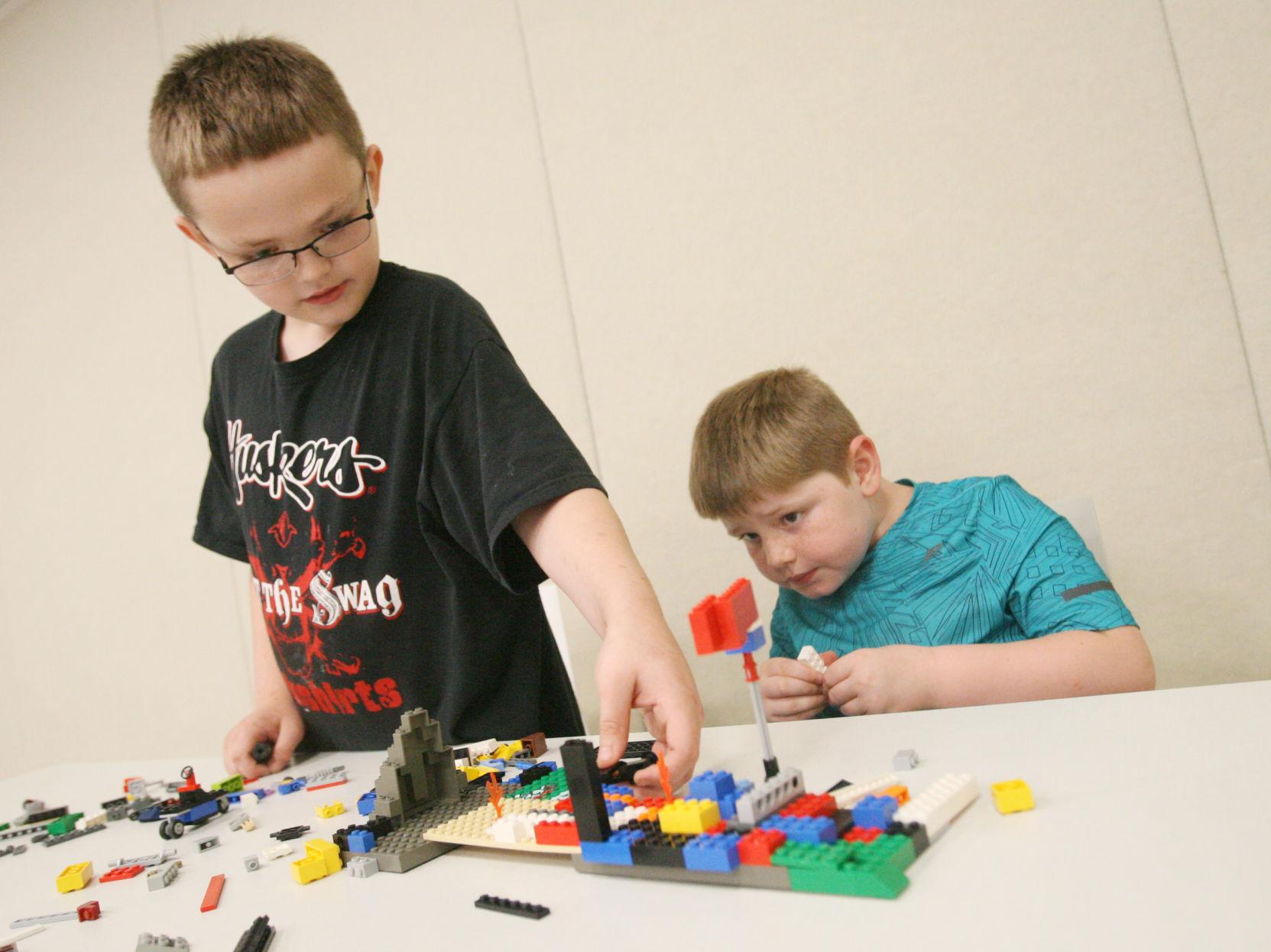 The third- through fifth-graders in the club had to adapt their island to the disaster by using more Legos.
The library was putting on the after-school program as part of its new Mega Brain Kidz Club.
The club is replacing the tween STEAM summer group as the new school year begins, said Taylor Crawford, a librarian helping to lead the club. The STEAM group did programs that added art to traditional STEM skills.
Tuesday's program was designed to be simple and open-ended. The initial prompt, "build an island," let kids use their creativity and make whatever they wanted.
After about 15 minutes of building, the students received their disaster. Crawford said the disaster component makes young people adapt and practice their problem-solving skills while keeping them engaged.
Garrett and Toby Zabel's island looked like a house with windows and doors but did not have a roof.
The two worked together around a pile of Lego pieces on a table in the library's room.
"We're building an island, we need to work together," Garrett said.
After putting the finishing touches on their house-island, they were told a volcano was about to erupt and they needed to escape. Quickly grabbing more Lego pieces from the pile on their table, the two built an aircraft that would attach to the bottom of the island and fly away.
With about 30-minutes left during their session, Garrett and Toby received another disaster — a hurricane.
Their house-island lacked a roof to keep water out, so the duo threw three more pieces on to provide shelter. The island grew over the session as more features were added and more disasters were conquered.
Wesley Bryant and Beckett Hoshaw each built their own island but helped each other solve disasters and adapt the islands.
"The thing you want to do is stabilize everything so nothing fall apart," Wesley said.
After overcoming several disasters, including a hurricane and zombie invasion, the two decided it would be better to combine their islands.
"We need to make an entrance so we can go underground," Beckett said.
It was decided that Wesley's more stable building would go underground because Beckett's island had an arch and could use the support.
"If mine is going underground, you need to have security," Wesley said, and handed a camera-shaped Lego piece to Beckett.
Crawford said the library likely will be adding more Lego-focused programs to its calendar. The kids on Tuesday were eager to build and remained focus on their island through the hour session.
"It makes you feel good for the future that there's thinkers out there," said Dana Still, one of the librarians helping during the session.
As the session went on, more features were added to islands. Dylan Kaslon's island included robots to gather wind energy, receive internet and do chores.
Other islands featured water catchers, vehicles and security. Each feature was built to help the islands survive any disaster thrown at them.
The Mega Brain Kidz Club meets every second and fourth Tuesday of the month at the library, 314 N. Denver Ave.