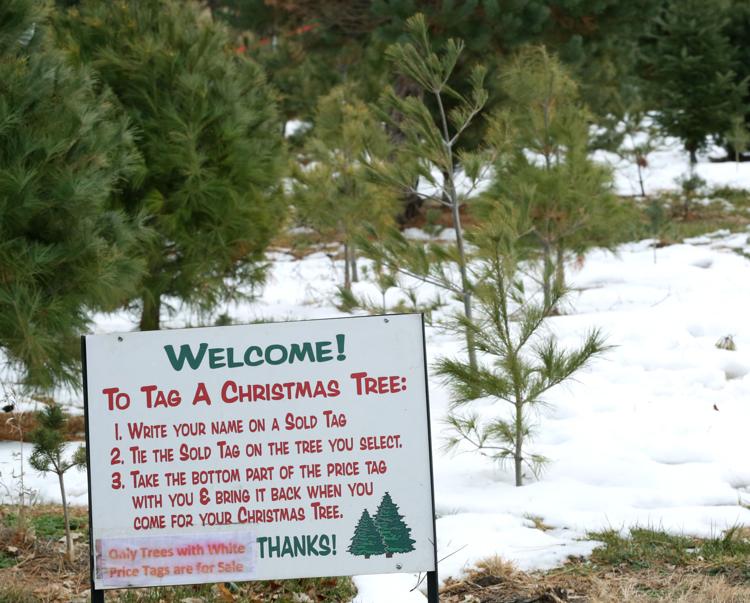 Wandering through the snow among rows of evergreen conifers, the Walston children searched for the perfect Christmas tree to start the season.
Siblings Addie, 11, Thatcher, 8, and Elias, 3, wanted a tree that was not too tall but not too small. A full tree without holes through the middle.
"The kids are always on the hunt for the best tree," said their mother, Jessica.
They found one just the right fit during a visit Saturday to the Pine Patch Tree Farm in Hastings, where Eric and Jessica Walston of Hastings have brought the family to find a Christmas tree every year since 2007.
"We like coming here because it has a nice family feel," Jessica said.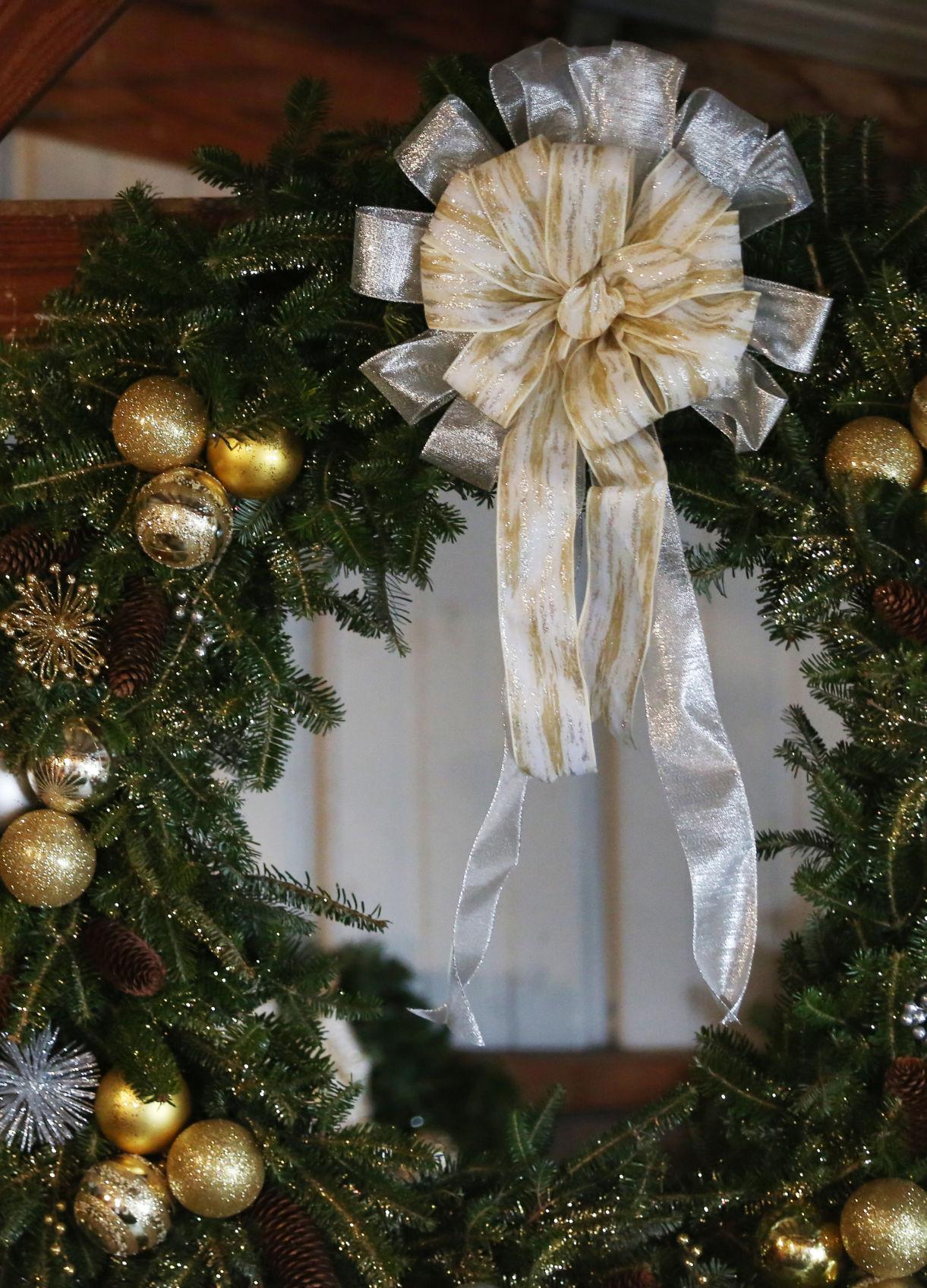 During the annual outing, the family took a picture hiding among the evergreens to be posted on Facebook for relatives to try to find each of the children.
For Addie, that is the best part of coming out every year.
Jessica said that while she was growing up, her family would make a trip to find a tree for the holiday season.
"It was a family tradition for my family," she said. "I've tried to bring that to my children, as well."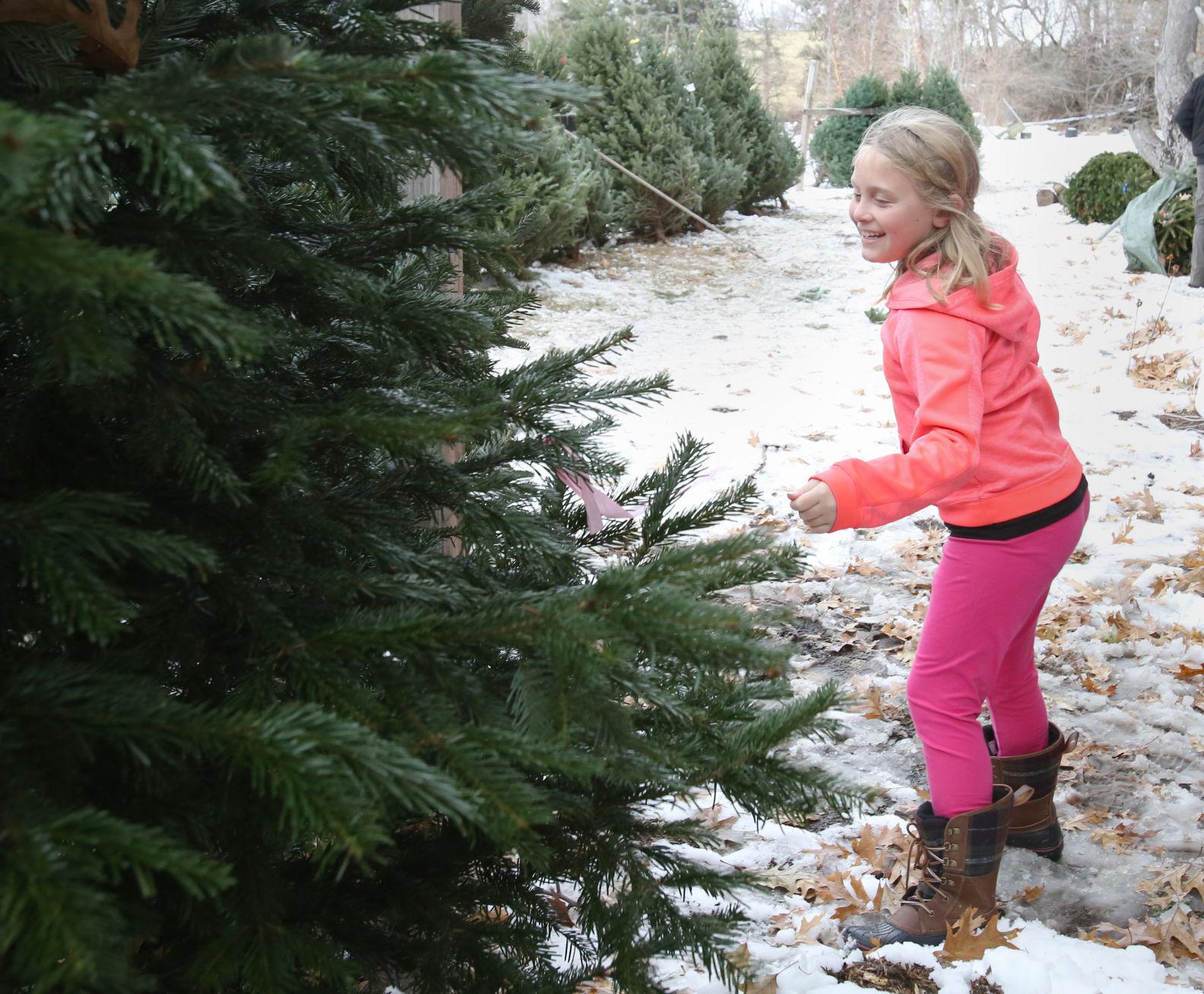 Sara Thompson of Lawrence brings her children, Kaden, Konnor and Kole, every year to pick out a tree for the season. She said it's a way to make memories with her own children, similar to those in her own childhood.
"I grew up with it," Thompson said. "Mom wanted to always have a real tree. She's not here anymore, so this is a way to honor her memory."
Cris and Lori Brechbill of Doniphan have made a family outing of finding a Christmas tree for more than 20 years. Even with a son grown and moved out of the house, they get together to find a tree following Thanksgiving.
"It's a mess and a pain, but it's worth it," Cris said.
Lori said she loves the smell of the fresh tree and can't imagine a Christmas without the scent.
"It's tradition," she said.
Kevin and Janice Dart of Hastings have been coming to buy live trees for around 20 years.
"It's been a family tradition with the kids since they were small," Janice said.
Their daughter, Daria, said she particularly enjoyed watching the trees be cut down when she was younger. Now, the outing is more about the start of the holiday season.
"We take it home and get to decorate the entire house," she said. "It just smells like Christmas."
For Tim and Jody Jacobi of Hastings, the scent makes all the hassle worth it, even without children living at home any longer. The tree helps them get into the holiday spirit.
"You just crank on the Mannheim Steamroller and decorate it," Tim said.
Dave Glass said he grows Canaan fir and Scotch pine at his farm, but still has to order extra trees — Fraser fir and Douglas fir — every year to keep up with demand. They typically sell out every year. The Pine Patch also has garlands and wreaths available.
Glass said it takes about seven to nine years to grow a tree to the size customers prefer. Through the year, the trees are carefully pruned to help them grow into well-shaped trees for holiday use. He said people can come out early to choose a tree, but most people come out in the weeks following Thanksgiving
"Usually the three days after Thanksgiving are the best," he said. "If you want it to last till Christmas, you can't get it too soon."
To best preserve the tree through the holiday season, he offers buyers tips.
One of the most important is getting a freshly cut tree into water so it will stay green longer. Most trees will take about a gallon of water a day through the season.
For trees shipped to the farm, Glass or his crew cut off an inch off the bottom so the tree will start to take on water again.
Before sending a tree home with a customer, Glass said, they shake out the old needles using a shaker and offer to wrap the tree in a net to make it easier to move into the house.
Some prefer a full tree while others go for a scrawny sapling like the one seen in the Charlie Brown Christmas movie.
"I've noticed over the years, there's a tree for just about everybody," Glass said.