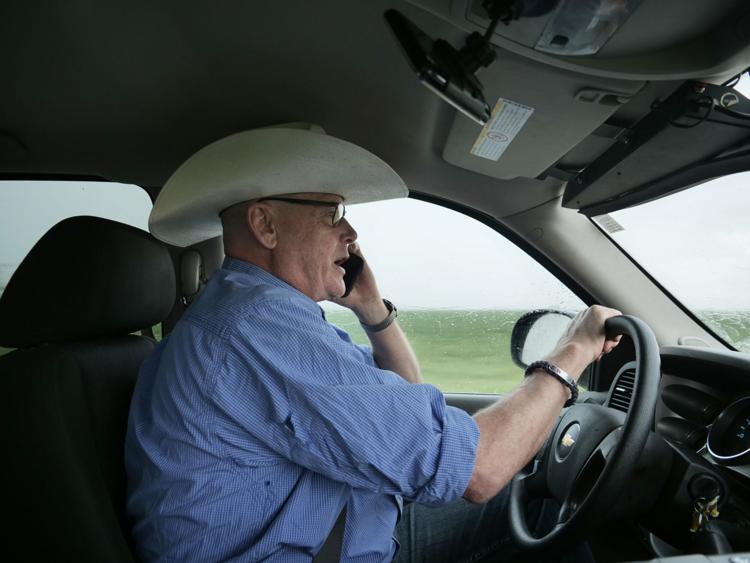 Within six weeks of taking the emergency manager job in Clay County, Tim Lewis had a disaster at his hands.
A wind storm Aug. 7 had swept through the county, causing tree damage, multiple power outages and left Trumbull without potable water.
Lewis swiftly took action, coordinating with volunteers to clear debris, bring electricity back to homes and deliver safe drinking water Within the day, he had started a disaster declaration request to the Nebraska Emergency Management Agency. He did it with the support local first responders, many of of whom he met for the first time.
"Immersion is a good way to learn what's going on," Lewis said.
Since the storm, Lewis, a native of Butte, has been documenting the damage for his report to NEMA. If NEMA approves the disaster declaration request, funds will be available to help pay to repair some of the damage.
Lewis, 58, started his new position June 27. He came to it after working for public safety in Longmont, Colorado, where he served as a sergeant in charge of undercover narcotics operations and intelligence unit.
As methamphetamine labs in Longmont started becoming a bigger issue, Lewis became a hazardous materials technician through a fire department to better respond to dangerous chemicals in the labs. As Lewis did his training, he said he became more familiar with the National Incident Management System, a tool for bringing together large numbers of organizations to assist in an incident.
"We would bring a lot of federal partners to the table, a lot of locals, and then a lot of outside institutions. So we had a lot of players working together," Lewis said.
Lewis said he found NIMS to be a much more effective tool when responding to an incident and so he started teaching the system in the Rocky Mountain region. From his time training people in the NIMS system, Lewis' passion for public service grew and his specialty became emergency management.
"The service to the community that comes out of emergency management really appealed to me," Lewis said. "I liked being able to make a direct impact to the community."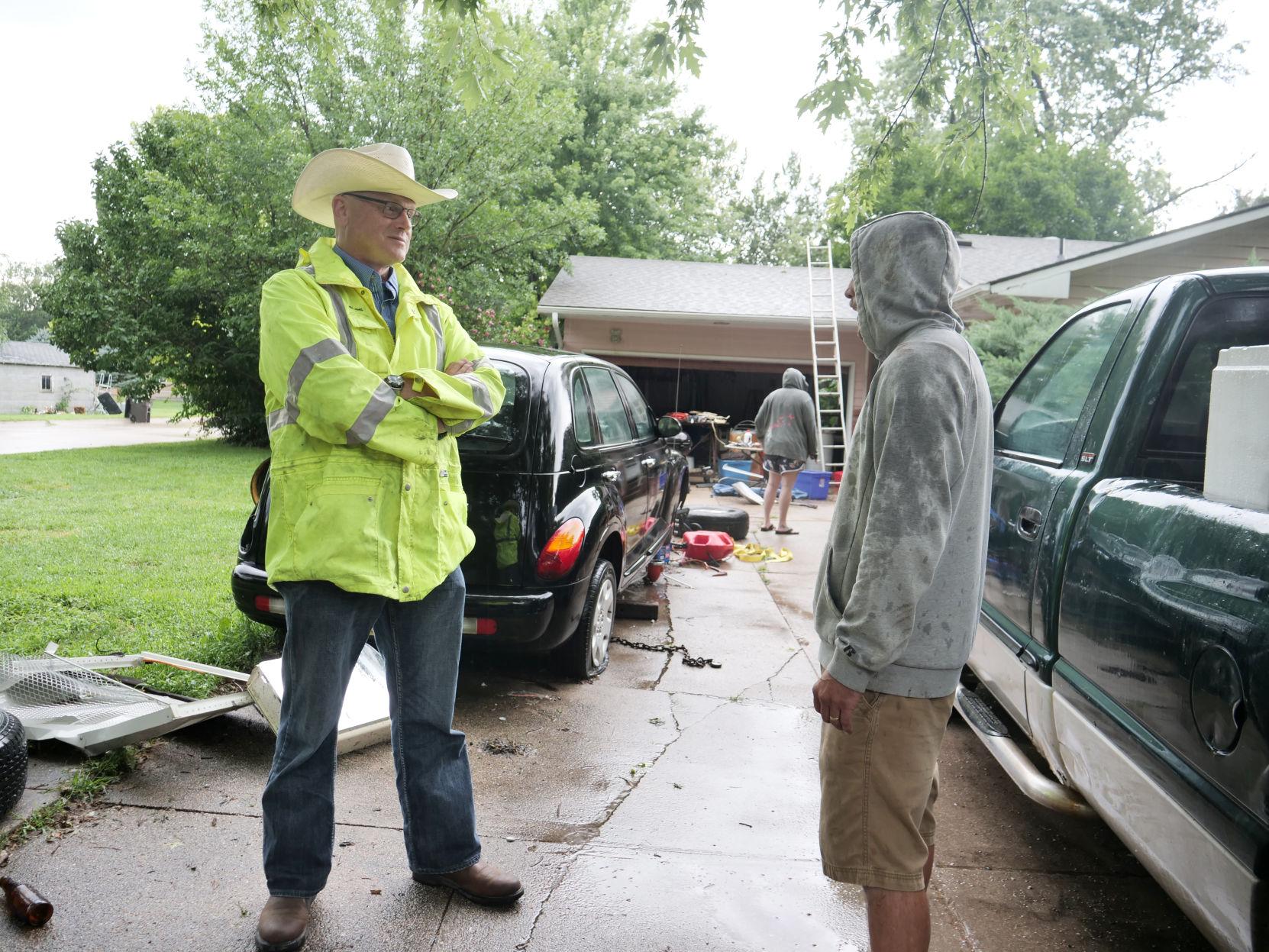 But response is only part of emergency management. Lewis also developed a strong interest in preparing before an incident occurs. He did community outreach, teaching important things like a family or business having a place to meet in case of a fire, to little things like wearing sun block.
He continued emergency management while climbing through his field and into executive leadership positions until an early retirement at age 55.
"I reached a point where I was tired. It was not the emergency management piece but I was commander over detectives and worked all those years undercover. So it was time to retire," Lewis said.
But retirement didn't last long as Lewis began to miss serving a community. For a short period of time, he became a mail carrier. The charm of delivering a tax return versus stopping drugs from entering a community felt good but different, he said. So Lewis went back to emergency management, applying for the Clay County emergency manager position and got the job.
Lewis sees being emergency manager as being a conduit for information and solutions for preparedness, response and recovery. This can mean finding grants to purchase equipment for a fire department to acting as a liaison between the county and state level. Lewis said he even drove extra sand bags to Nuckolls County when a river there began to flood.
"One of my friends calls it, being an emergency manager, is like a walking Walmart for your communities and first responders. If they don't have it and then need it, you figure out how to get it for them," he said.
Becoming emergency manager means getting a lay of the land quickly, because as Lewis found out, emergencies can happen anytime. To help speed up his familiarity with Clay County, Lewis has been driving around while in off-duty to each town. That way, he said, he knows how to get somewhere and what the area is like when an incident occurs.
As part of his job, Lewis has been assessing first responders in Clay County and he is pleased with their dedication to the profession.
"They've got strong commitment to their communities. They've got strong commitment to the profession, to their departments. The leadership is really wanting to engage the community to make sure they're ready to deal with whatever issues come to the community," Lewis said.
Already, Lewis is working with law enforcement to fix a few issues he has seen. One example is making sure it is easier for first responders to find a location by making house addresses more visible. He said if numbers for a home address are hard to see or behind a bush, first responders lose valuable time looking for a house.
Lewis has also assessed the emergency preparedness of local schools, businesses and families. He is happy to see the current state, but said preparedness is a constant action and can always be improved.
"Traditionally, Nebraskans are strong and independent as individuals, and that reflects the communities. I'm seeing a great level already of preparedness and taking ownership of things that happen," he said.
Lewis has two daughters, Amber, an assistant principal at a middle school in Kearney, and Ashley, a director at a homeless shelter in North Platte. Lewis is married to Marilyn Lewis.