St. Cecilia student wins county spelling bee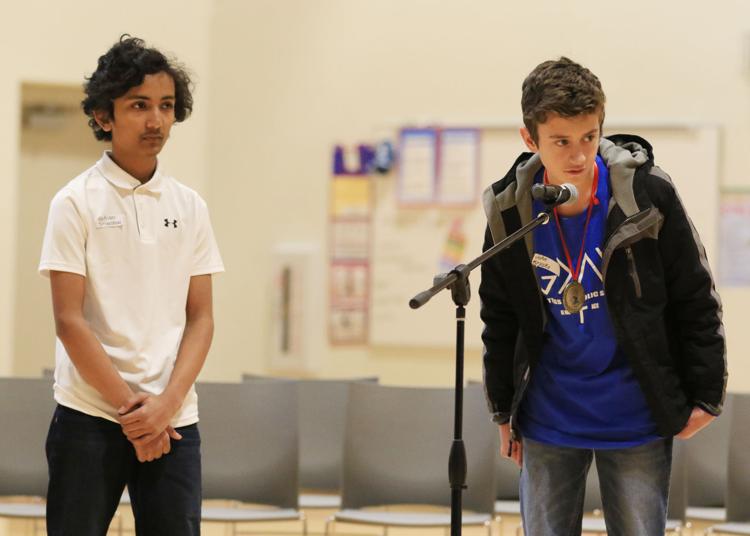 In one of the longest spelling bees for at least six years, John Kryzsko, a seventh-grader from St. Cecilia, took home first place at the Adams County Spelling Bee Friday at Adams Central Elementary.
"Ruffian" and "benefactor" were the winning words.
"I feel very excited. I feel very fortunate to have won," John said. "I talked to my mom. She was like, 'If you win, I'll get you ice cream.' "
Prior to the oral spelling, 220 students were given a written test. Second-grade students through eighth-grade students took the written test, but only the top five fifth- through eighth-grade students moved to the oral portion.
John said he won the written portion of the spelling bee in second, fourth, fifth and sixth grades.
"I want to keep the record going for my parents and everyone," John said.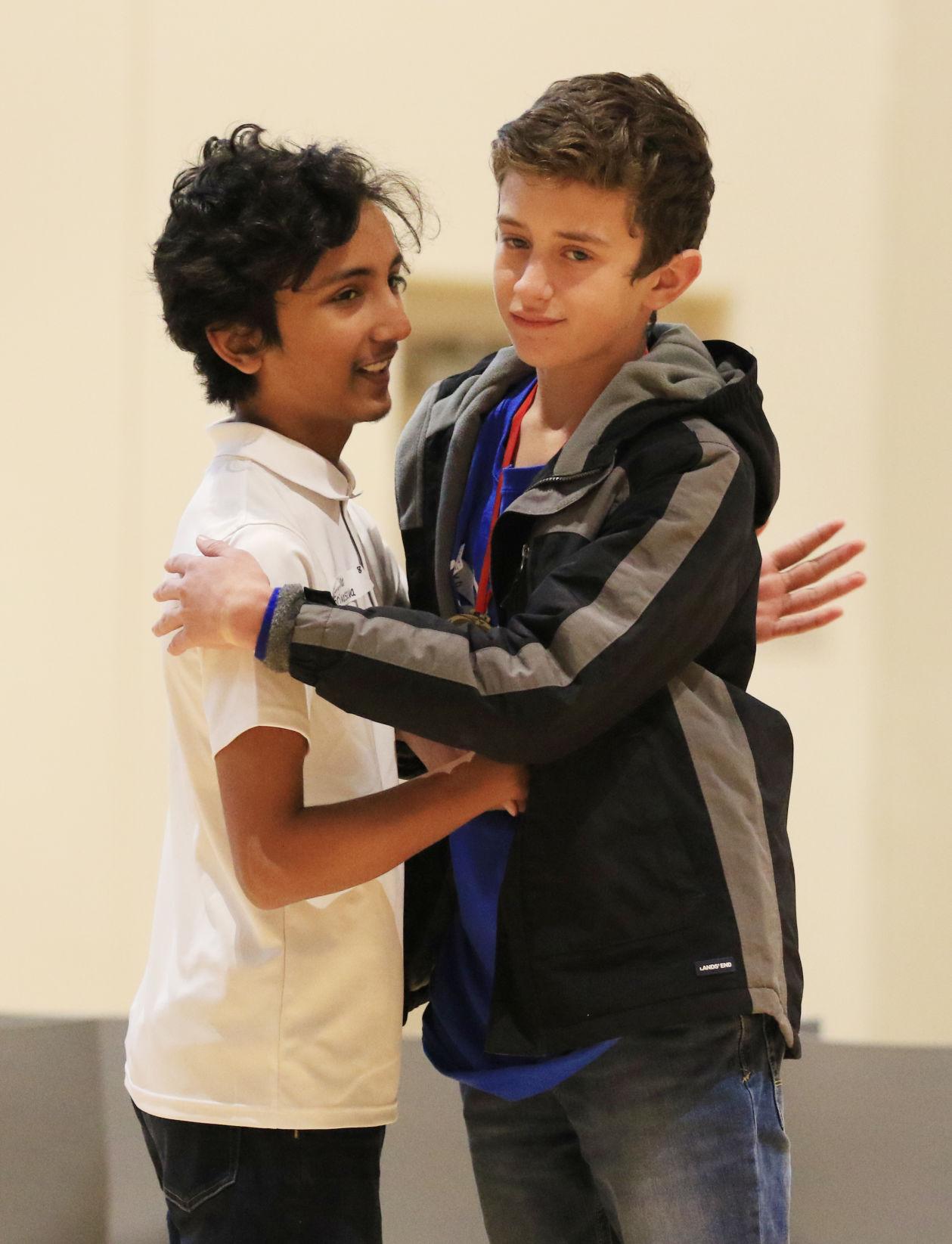 John said he doesn't do a lot of studying to prepare for the spelling bee. Instead, he tries to break down each word into more manageable parts.
In under an hour, the contestants went through 13 rounds. After only two of the original 20 spellers remained, John and Abhinave Srivastava, an eighth-grader at Hastings Middle School, went back and forth to spell the words.
Spelling bee coordinator Jackie Koepke, who has helped coordinate the competition for about six years, said this year's spelling bee was the longest she has seen, with 103 words used. She said the average is about 65 words.
Koepke said having to use more words speaks to a talented group of spellers.
"This was amazing. I'm glad I had some extras," she said.
The regional competition will be in March in Omaha.
The top five students by grade for the written test are:
Second grade
1st: Eisley Hood, Adams Central Elementary
2nd: Owen Pavelka, Adams Central Elementary
3rd: Isabelle Boggess, Adams Central Elementary
4th: Micah Donner, Lincoln Elementary
5th: Kollyns Howard, Adams Central Elementary
Third grade
1st: Brenden Callahan Lewis, Alcott Elementary
2nd: Owen Kloepping, Adams Central Elementary
3rd: Kali Brannen, Lincoln Elementary
4th: Jaxon McShane, Adams Central Elementary
5th: Leo Keiser, Kenesaw Elementary
Fourth grade
1st: Sam Axford, St. Michael's Elementary
2nd: Hudson Hookstra, Adams Central Elementary
3rd: Macie Deines, Adams Central Elementary
4th: Ben Wibbels, Hawthorne Elementary
5th: Richard Job, Lincoln Elementary
Fifth grade
1st: Eve Hoops, St. Michael's
2nd: Gianna Rosno, St. Michael's
3rd: Kaiya Brennen, Adams Central Elementary
4th: Christian Bohl, Hawthorne
5th: Carter Henry, Adams Central Elementary
Sixth grade
1st: Isaac Russell, Hastings Middle School
2nd: Sylvia Schneider, Kenesaw
3rd: Naomi Brooks, Adams Central Elementary
4th: Catherine Lehn, St. Cecilia
5th: Dilsia Colindres Fonseca, Hastings Middle School
Seventh grade
1st: John Kryzsko, St. Cecilia
2nd: Liam White, Hastings Middle School
3rd: Camden Mullen, Hastings Middle School
4th: Sam Hoops, St. Cecilia
5th: Josiah Benal, St. Cecilia
Eighth grade
1st: Hayden Stickels, Adams Central Junior High
2nd: Abhinave Srivastava, Hastings Middle School
3rd: Demetrios Theoharis, Hastings Middle School
4th: Addie Demuth, St. Cecilia
5th: Izzy Cerveny, Hastings Middle School