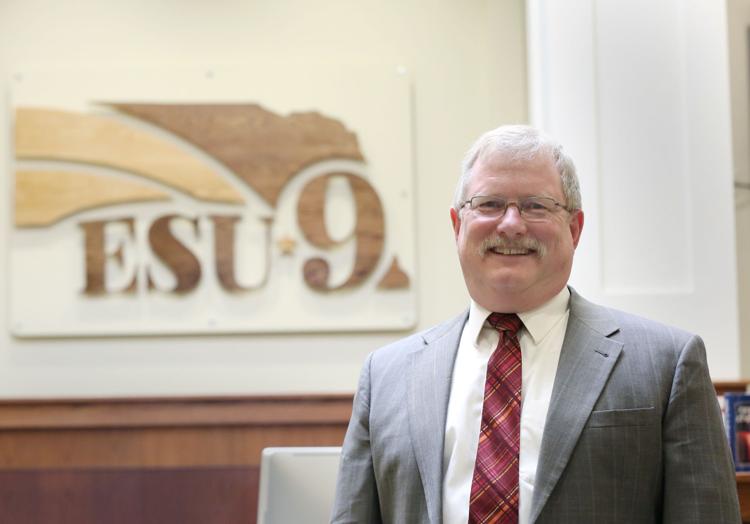 When Drew Harris describes his job as administrator of Educational Service Unit No. 9 in Hastings, he likens it to drinking from a fire hose.
"You go in for a little drink, and there's so much information flowing out at you," he said.
Harris, 56, started at ESU 9 on July 1 after spending 13 years as superintendent of Thayer County Community Schools based in Hebron. He succeeds Kraig Lofquist, who resigned to become executive director of the state Educational Service Unit Coordinating Council.
"We were at Thayer Central for 13 years and loved it there," Harris said. "It was a great place to raise our family. It seemed like a good time to try something a little different."
He and his wife, Amy, moved to a small acreage northeast of Juniata.
"We've always been in the country," he said. "We had to get back to the country."
Their three children are all in college. Maggie is a freshman at Nebraska Wesleyan; Hank is a junior at the University of Nebraska-Lincoln; and their oldest son, Cole, is a senior at Fort Hays State University in Hays, Kansas, after serving in the Kansas Air Guard.
Harris is from McPherson, Kansas, and worked in education in Kansas for 19 years before going to Thayer Central.
In going from Thayer Central to ESU 9, Harris went from school district with an enrollment of 450 to 500 students to an educational service unit with 14 school districts, 800 teachers and nearly 10,000 students.
"It seemed like a neat opportunity to try to impact learning for more kids," he said.
After he took the ESU 9 job, Harris found himself explaining the role of an educational service unit.
"I think a lot of people don't understand what our role is, and I think probably the best analogy I've ever heard is that it's like a farmers' cooperative for school districts," he said. "We try to provide services that districts couldn't afford to do themselves or can find discount in volume offerings."
As a superintendent, Harris used the services of his local ESU.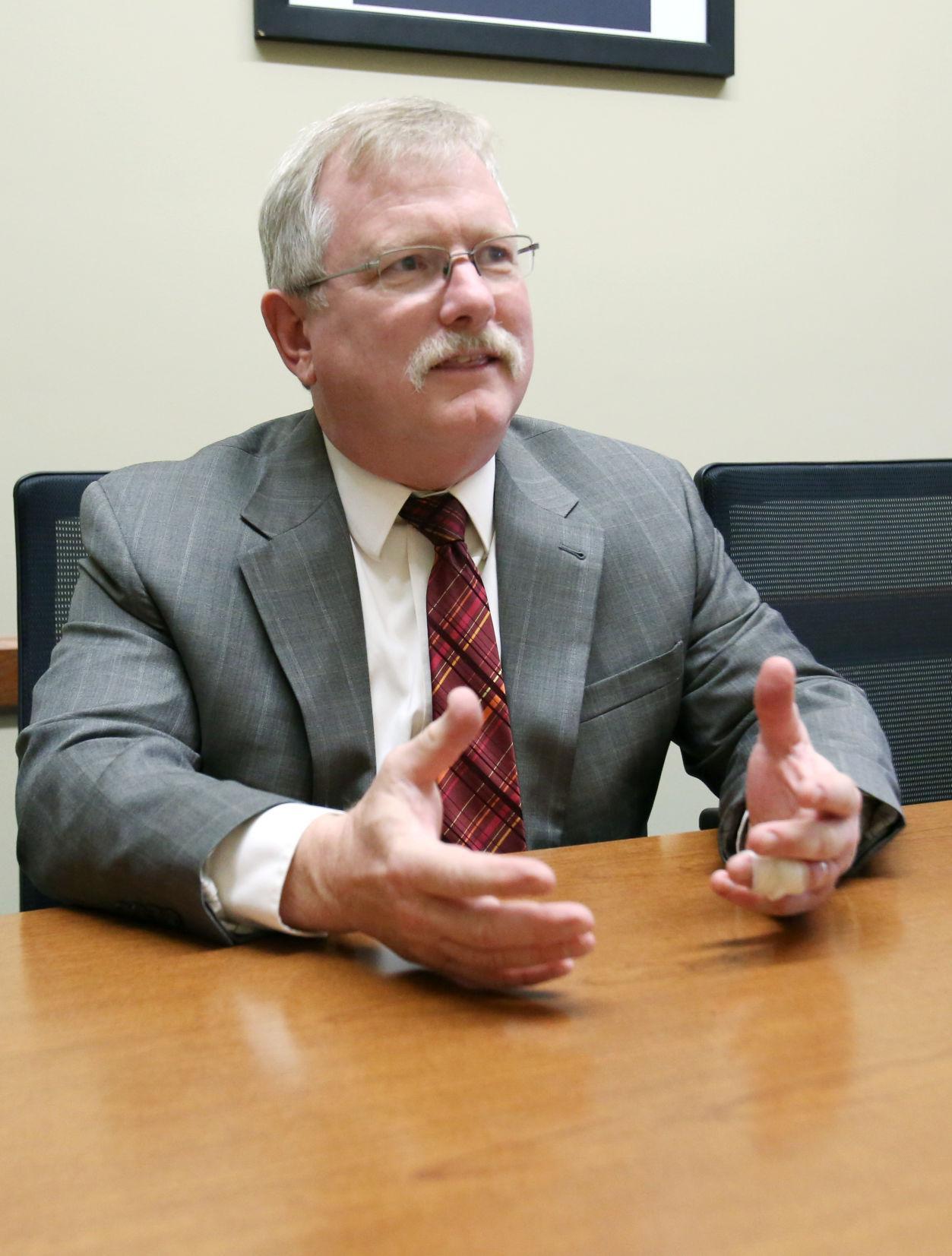 "I had a great relationship there at ESU 5," he said. "We utilized a lot of their services for special education, other programs and professional development."
He has visited all 14 school districts in the ESU 9 area and has met with the superintendents.
"Several of them I've known over the years from my role as superintendent there in Hebron," he said. "It's been going great."
ESU 9 has 44 employees, some of whom work in the ESU 9 office on the north edge of Hastings. Slightly more than half of the ESU 9 staff members, such as speech language pathologists, are embedded in school districts.
Participation by school districts in ESU 9 programs has declined in recent years.
"That evolves as you go," Harris said. "When I first started in education, the preschools were all headed by the ESUs. Then the school districts expanded their services by providing more and realized 'we could do this cost-effectively by ourselves.' "
He sees the role of the Educational Service Unit as being progressive, meeting the needs of the school districts as they arise.
"I think we've got to be in a situation where we keep getting that new, cutting-edge item," he said.
For ESU 9, right now that means ramping up licensed mental health therapists.
"The ESU just has to be on that cutting edge of finding those special programs that are new and are services the districts need," he said. "We've just to keep expending our services and offerings and look at what districts need on the horizon, not just today, but what's coming down the pipeline at them."
ESU 9 has organized a workshop for January 2020 geared toward school board members in which representatives of legal firm KSB School Law will provide legal updates.
"Those are opportunities that I think we can provide that are a benefit to everybody," he said.