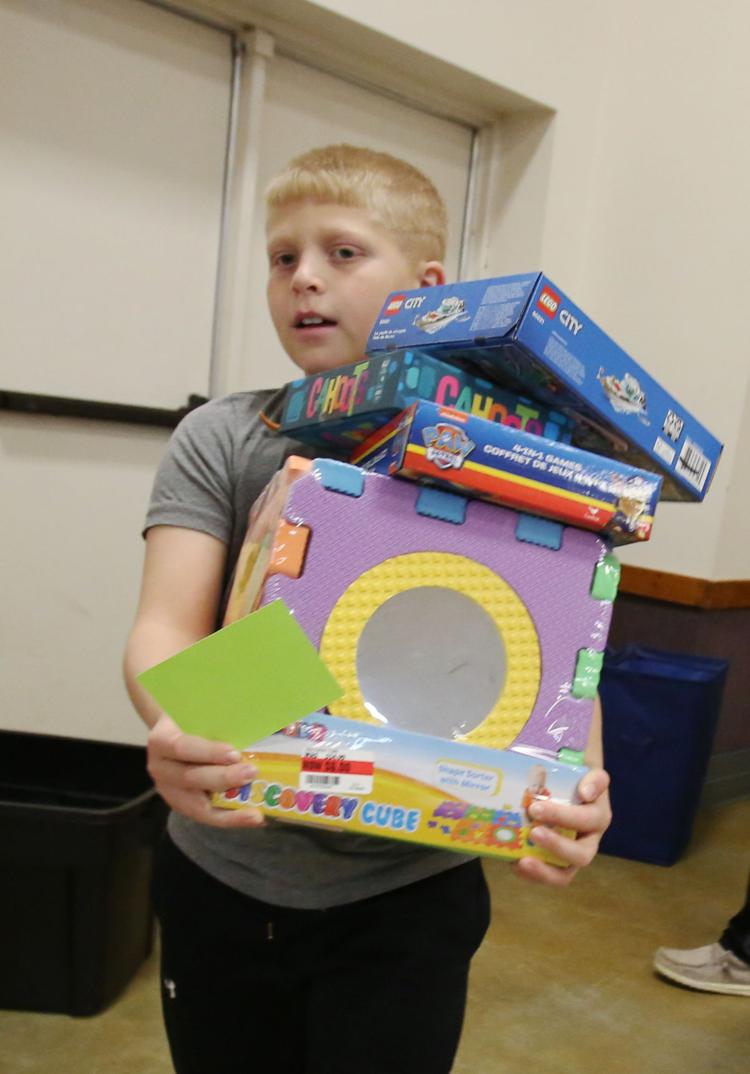 Rachel Waddington of Hastings was among the volunteers who chose from a variety of donated toys to offer as gifts for children 12 and younger during toy distribution on Wednesday at the Adams County Fairgrounds for the annual Goodfellows campaign.
Waddington said it was simple and fun to help pick toys for the children and the process made her think of the children in the preschool class she teaches. She has seen the effects of poverty on children firsthand and thought this would be a way to help.
"It's a great way to give back," she said. "It helps make Christmas a little extra special for some others."
She was recruited for the volunteer effort by a co-worker, Kelly Brodrick of Hastings.
Kelly and her husband, Bryce, have helped pick gifts for children about eight to 10 years and it has become a family tradition.
"It wouldn't be Christmas without doing it," Bryce said.
This was the first year the couple has participated without their children. Whether it's her children or others in the community like Waddington, Kelly said she tries to encourage people to volunteer for the program.
"It's neat to open their eyes to something happening right here in their own community," she said.
About 171 children are among the 230 families receiving Goodfellows boxes this year. Volunteers took slips of paper with a child's age and gender. Then they chose age-appropriate gifts and placed them in the family's box.
The final week of activities for the program brings in volunteers from throughout the community to help construct boxes on Monday, fill them with food on Tuesday, insert toys on Wednesday, and wrap those toys on Thursday. Recipients can pick up boxes on Friday, and volunteers deliver the remaining boxes to homes on Saturday.
Volunteering with the program gives people a chance to give back to their community and parents an opportunity to show children the blessing of offering a helping hand to families going through difficult times.
Helping those families is what drives Kaye Stromer of Hastings to volunteer to distribute toys for the last three years. She learned of the opportunity through her employment at the Conway, Pauley and Johnson law firm. Through the year, the employees are notified of volunteer opportunities, such as that offered by Goodfellows.
Growing up, Stromer said she had great Christmases with her family and wanted to help spread that to others in the community.
"I'm hoping all the kids and parents receiving the boxes will have a better Christmas," she said. "Hopefully, the gifts will put smiles on everybody's faces."
Her co-worker, Carrie Tibbs of Hastings, also has participated for at least three years.
She said it's good to see the boxes include both food and toys for children, which helps meet a family's needs as well as spreading holiday joy.
"It's a great program," Tibbs said. "It covers all the bases for families over the holiday. People can spend time with family and not have to worry for a couple days."