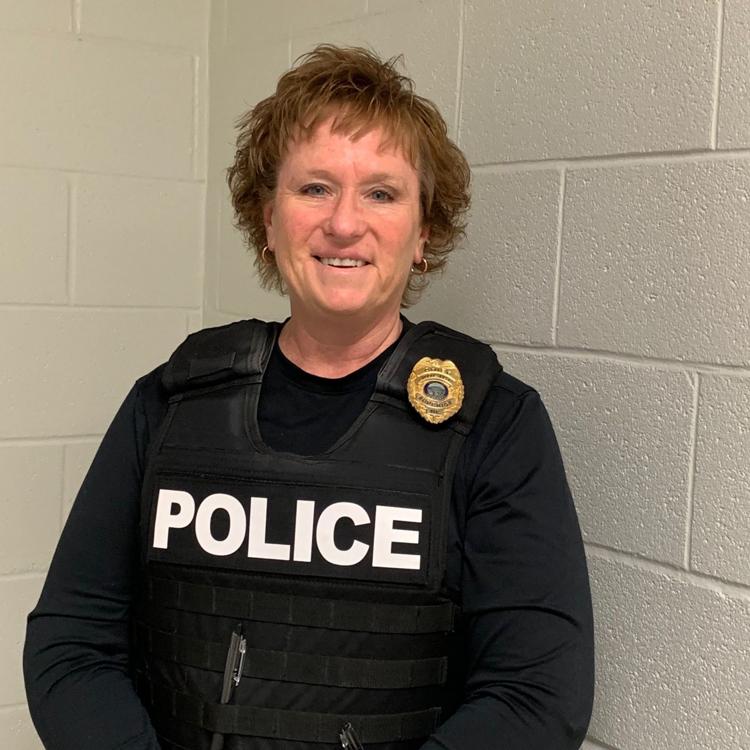 SUPERIOR — Local law enforcement here includes a mix of familiar and new faces as a longtime Superior officer has taken over as police chief for her former boss just as three new officers are joining the force.
Perry Freeman, originally from the Colorado Springs (Colorado) Police Department, retired from the Superior Police Department in December 2019 after 17 years as chief. His wife, Rhonda Freeman, works with the Superior Public Schools as the elementary librarian.
Freeman joined the Colorado Springs Police Department in 1981 where he wore many hats as a police officer, including as an instructor, a detective and an undercover agent.
Several members of Freeman's family have been involved in law enforcement, including his father and brothers. One brother recently retired in Colorado.
Freeman recalled that early in his career in Colorado, during a training meeting, an instructor took a piece of chalk and wrote in large capital letters, "TRUTH."
"That's what law enforcement is all about," Freeman said, and added that the instructor was so emphatic he broke the piece of chalk as he wrote.
He and Rhonda plan on staying in Superior, since this is where she grew up. He is pursuing other endeavors at this time.
In July 2006, the Superior Police Department hired its first woman officer, Jill Allgood. She was no stranger to law enforcement or the community since her father-in-law, Robert Allgood, had been the Superior police chief prior to Freeman. Allgood is originally from Chillicothe, Missouri, but has lived in Superior for over 25 years.
While in Missouri, Allgood graduated from the University of Missouri-Columbia with a bachelor's degree in general agriculture. She then got an elementary and middle school teaching degree from Columbia College in Columbia, Missouri.
In 2017, Allgood was promoted to sergeant. She became chief of police when Freeman retired in December 2019. She said she is excited about the future for her department and for Superior.
Recently, Jason Miller graduated from the Nebraska Law Enforcement Training Center in Grand Island. He now is a certified officer for the department in Superior.
Meanwhile, Nolan Janzen is attending the training center and is projected to graduate in April.
Also joining the department is Daryl Wilkes, who recently retired from law enforcement in Texas after serving 32 years. He brings a vast amount of experience to the Superior department.
Allgood and her husband, Dave, live in Superior with their son Aaron, who is a freshman in high school. Their daughter, Harley, and Harley's son, Jake, reside in Superior, also. Their oldest son, Dan, lives in Denton.