When he was 5 years old, Alton Jackson of Hastings knew he wanted a 1932 Ford Coupe.
As a young man, Jackson purchased one and completed its restoration in 1972.
"That first year, I drove it 16,000 miles," he said. "I had this one almost 50 years, and it has 150,000 miles. I take it all over country for car shows."
Jackson first saw the Ford Coupe in his brother's Hot Rod magazine and fell in love with it.
"I've just always been nuts about cars," he said. "When I was 14 years old, I bought a 1933 Ford. I fixed it up and brought it to high school."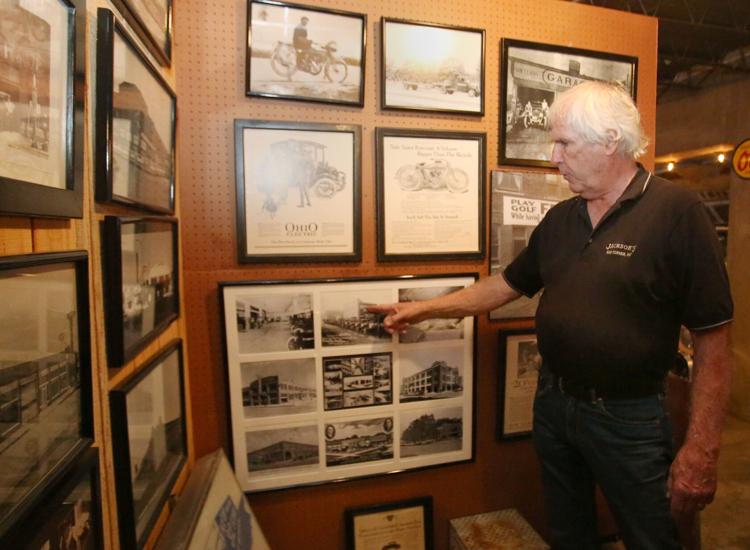 In the 1960s, some dismissed older cars as junk, but Jackson saw them as classics. He purchased them as projects and would restore them as time and money allowed. Some cars he restored and sold to support his hobby, but most he tried to keep.
Decades later, he has collected dozens of classic cars. Some are displayed in the basement of his car dealership.
While he was a bachelor, he bought quite a few cars. During those years, he tried to restore one car each year.
After marrying his wife, Barb, he slowed down to one restoration about every three years.
"I bought and sold some to support my habit," he said. "Of the ones I restore, I keep almost every one of them."
Jackson pursued his passion for cars when he searched for his first job and found a career in auto sales.
Jackson moved to Hastings in 1958, when his father served as pastor at the Second Presbyterian Church. He started in 1967 as a salesman for the Great Plains Chrysler Dodge dealership. Three years later, he went to work at Jerry Spady's Chevrolet, GMC, Cadillac dealership for 11 years.
In 1981, he and his wife went into business for themselves and founded Jackson's Car Corner.
In the basement of the dealership, Jackson has set up various displays that are like walking into the past. It started with a gas station front that was built for a car show but was so large it needed a dedicated space.
From there, Jackson added signs and other memorabilia from the 1950s and 1960s to match the majority of the vehicles kept there.
While he knows some collectors prefer to store their vehicles, Jackson said he drives his vehicles to work, church or for everyday use.
"I enjoy being able to drive the cars that I fix up," he said. "I drive them when it's nice (outside). I want to use them."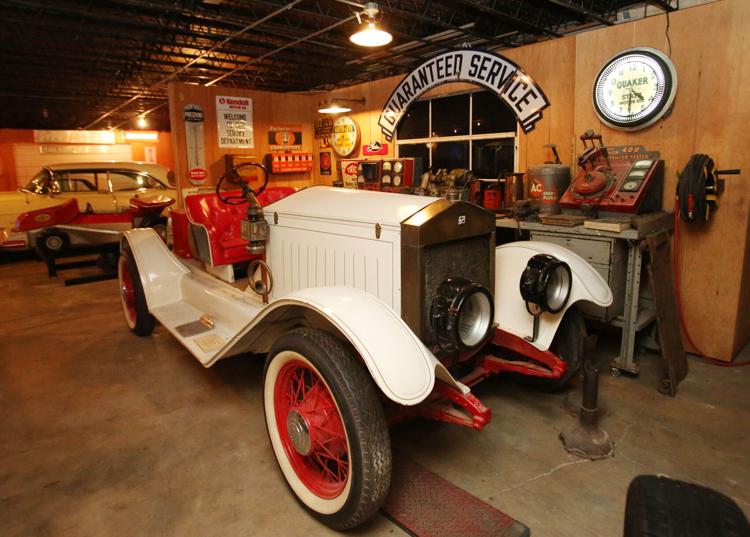 He loves going with Barb to car shows around the United States. He enjoys driving pieces of his collection in local parades or area cruise nights.
Jackson is a member of the Tri-City Street Rods, a car club he and four friends started in the early 1970s. The club holds a car show every year at Fonner Park and last year had about 135 entries.
"It's been a great hobby," he said. "I've met people from all over the country who have just become lifetime friends."