The Hastings Museum has added a splash of color to the building with a new sign and a pair of banners. 
The sign covers the Lied IMAX Theatre name that was etched in stone on the south side of the building when it was constructed in 1991. The museum's relationship with IMAX ended in 2001, and executive director Rebecca Matticks said they have since wanted to correct the name on the building. 
"This is a project we've wanted to do for a long time," she said. "We've just haven't really had the money in the budget."
But that changed when the museum received a $25,000 anonymous donation through the Hastings Community Foundation. 
Matticks said the funds were unrestricted, meaning they could be used in any part of the museum. As the largest municipal museum between Chicago and Denver, she said Hastings should be proud that it has that kind of community support. 
The cost of the sign was $9,700. The anonymous donation covered $4,700 with the Hastings Museum Foundation providing $5,000. 
The museum contracted with Henn Signs in Phillips to construct the sign as well as the new banners being added to the north and west walls. It's the same company that installed the museum's marquee in 2016.
Brian Henn, owner of the sign company, said it took about five weeks in fabrication with a lot of planning before that.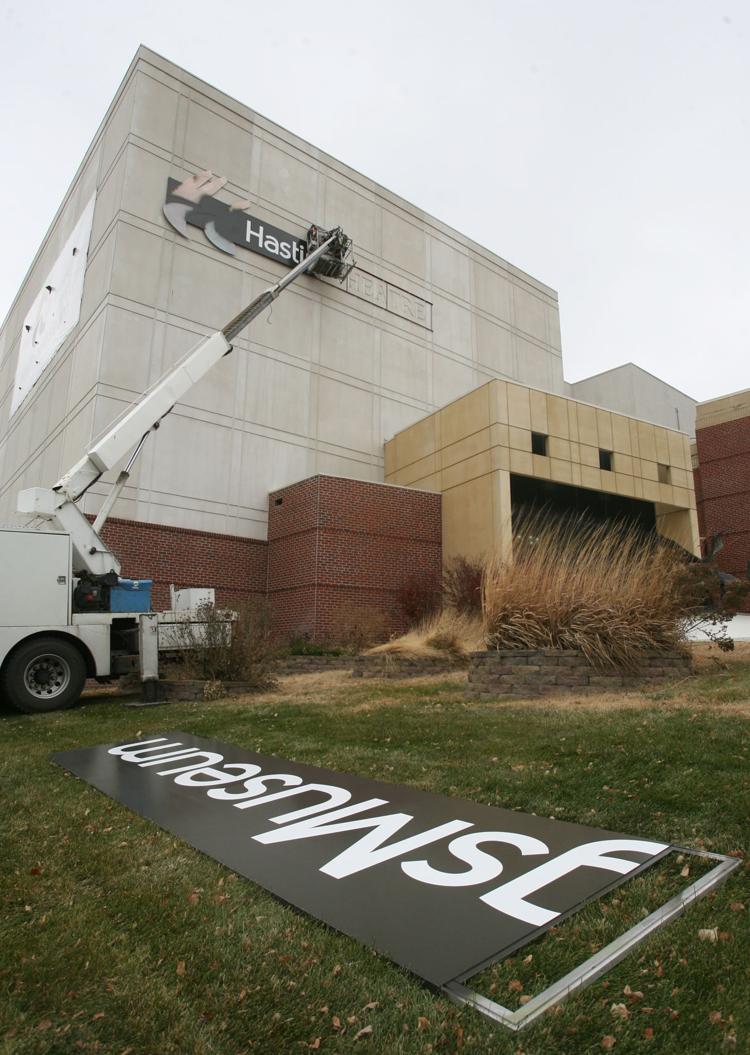 Matticks said the sign is designed to last 13-15 years before it starts to fade. As a permanent sign, it also meets the rules set out by the Hastings City Council regarding signs.
The new sign and banners will showcase the museum's logo and she said it should make it more recognizable to the public. The signs will add color and the museum's logo to the theater, now known as the Lied Super Screen Theatre.  
"It's right on Burlington and people are going to be able to see it," Matticks said. "It's a way to freshen our face in a colorful and fun way."