Hastings firefighters rescued a pair of dogs from a house fire Tuesday in the 1900 block of Boyce Street.
Hastings Fire and Rescue responded to multiple calls of smoke coming from a single-family home at 1930 Boyce St. about 11:40 a.m.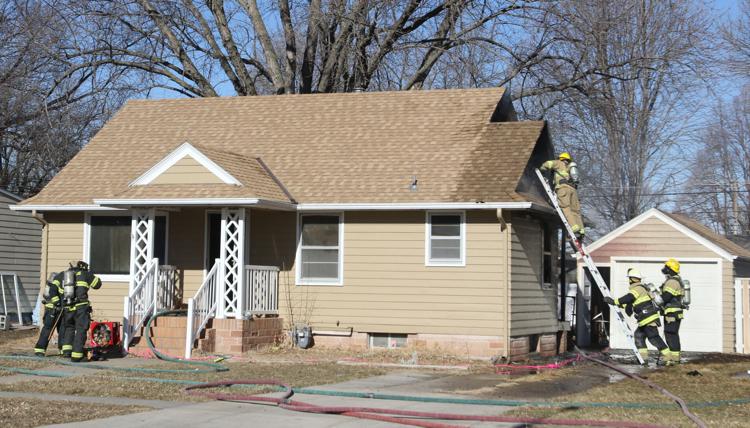 Fire Chief Brad Starling said when firefighters arrived, they saw visible flames coming from the attic of the home. Within 10 minutes, they were able to extinguish most of the fire and began work to make sure the fire was completely out.
While no people were inside the home at the time of the fire, Starling said, two dogs were rescued from the basement of the house.
The dogs initially were unresponsive, but first responders administered oxygen to both dogs using masks made specifically for small animals. Both animals appeared to be alert and responsive before they were transported by veterinarian Tammy Craig with TLC Vet Care for further treatment.
The Hastings Rural Fire Department provided mutual aid, and the Salvation Army arrived to support the firefighters.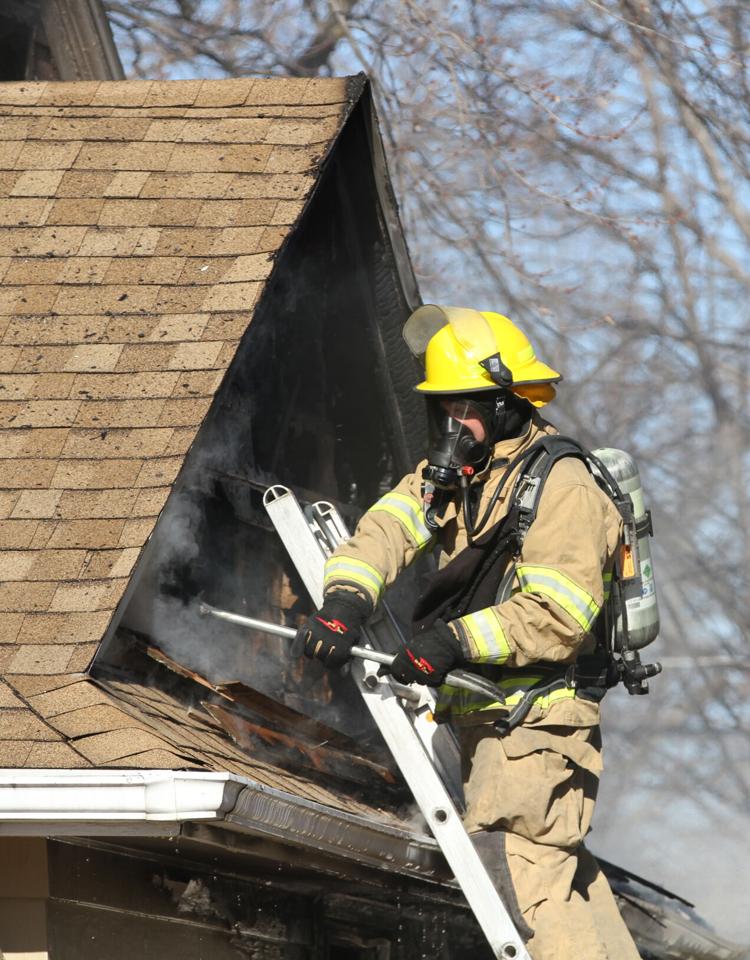 According to a report of the incident on the city's website, the fire caused significant damage to the structure, leaving it uninhabitable. The homeowner is receiving assistance from Adams County Emergency Management, the American Red Cross and the Salvation Army.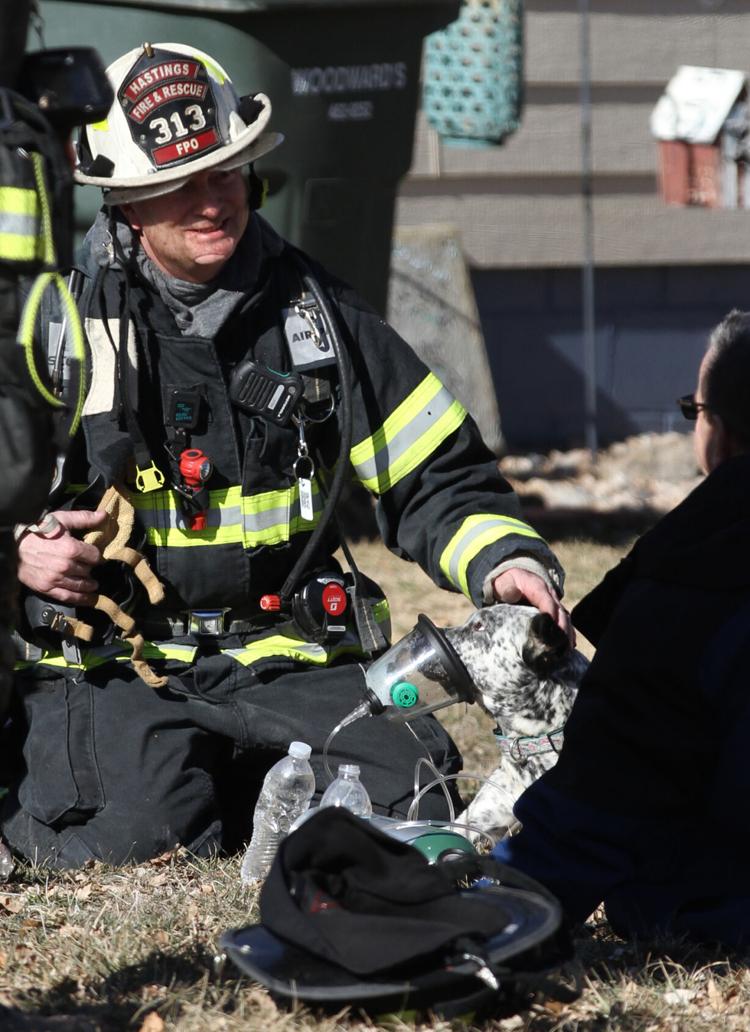 Starling said the cause of the fire was accidental in nature due to improperly discarded trash.