In what could be the difference between survival and closures for local businesses, the city of Hastings is challenging the Hastings community to spend at least $1.5 million above and beyond what is usually spent shopping in Hastings, through the end of December.
The city of Hastings and partners such as the Hastings Area Chamber of Commerce, Hastings Community Foundation and Hastings Downtown Center Association are launching the Shop Hastings Challenge. Mayor Corey Stutte announced the challenge during the city's remote press conference Tuesday.
Retail sales numbers have been dropping in recent years.
"That only makes things worse when we are in a pandemic," Stutte said.
Through his company, GeoPioneer, Stutte created a tracking form that allows shoppers to record their local shopping amounts toward reaching that $1.5 million goal. It is currently available at www.hastingschamber.com.
"There will be a form where people can go, whether it's on their phone or on their computer, just to enter that information in," Stutte said. "We'll start to tally up the numbers we are getting. That way we can have running updates on where we are on meeting these goals.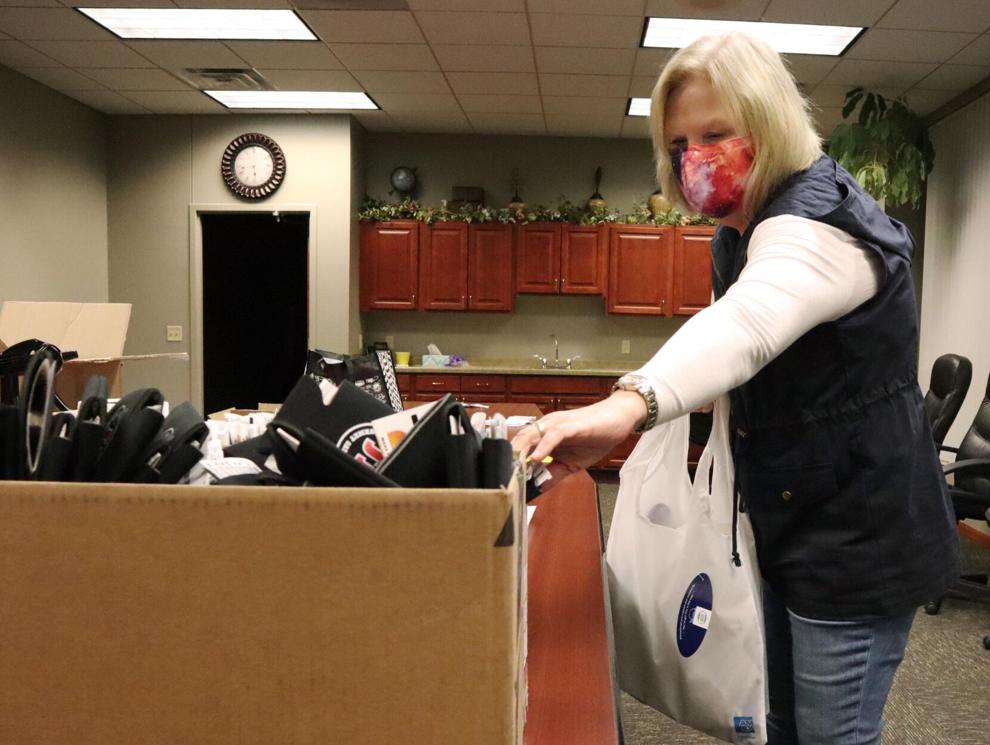 "We really do believe this will drive engagement. We want people to get excited about some of our small businesses we have here in Hastings, especially as we move into the holiday season. Please support our local businesses as we continue through this pandemic."
For more information, go to https://www.facebook.com/ShopHastings.
In a column that ran in Wednesday's Hastings Tribune, Dave Rippe of Hastings wrote that in 2016, Hastings realized net taxable sales in the month of December of $33.5 million. The amount was the same in 2017.
In 2018, that number was $31.1 million. It rebounded slightly to $31.8 million in 2019.
"That gap in spending of approximately $1.5 million should be our modest goal and our pledge to help sustain our local businesses this December," Rippe wrote. "Frankly, this goal could be the difference between survival and closures for some of our friends and neighbors."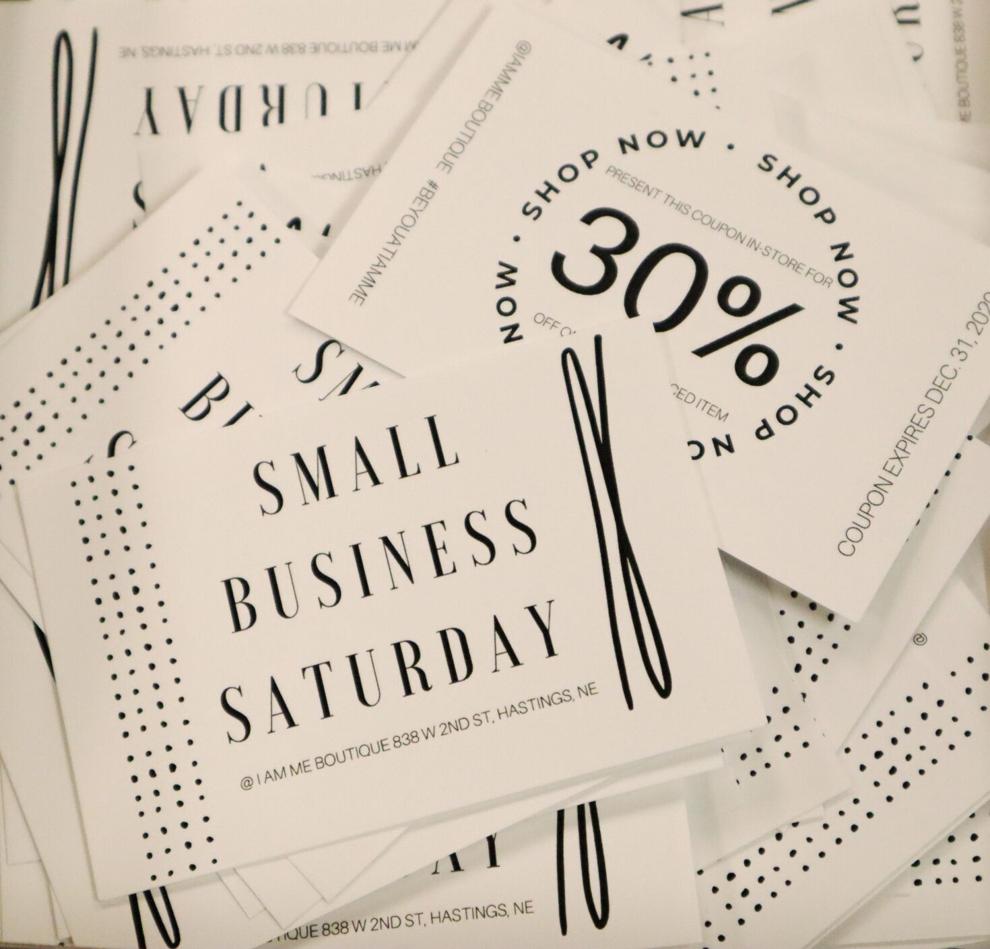 Rippe, owner of Queen City Development Corp. in Hastings and former director of the Nebraska Department of Economic Development, joined Gov. Pete Ricketts' Wednesday news conference to talk about how the community of Hastings plans to celebrate "Small Business Saturday" Nov. 28.
The shop small initiative that day in Hastings includes 200 "swag bags" given away at the corner of Hastings Avenue and Second Street beginning at 9 a.m.
Shoppers can show receipts at the Blue Moon Coffee Co., 635 W. Second St., to enter a drawing for $200 in Downtown Dollars.
Shoppers "caught" shopping local from 9 a.m. to 4 p.m. can receive $10 in Downtown Dollars.
During the city's Tuesday news conference, Stutte read a proclamation declaring Nov. 28, 2020, as Small Business Saturday.
The proclamation stated small, locally owned businesses are vital to Hastings' economic health. They contribute to Hastings' unique and vibrant community climate.
The U.S. Small Business Administration states small businesses create 65% of new local jobs.
With every $100 spent with a small, local retailer, $68 will return to the community to taxes, payroll and donations to local schools and charities.
Public awareness of the contributions made to Hastings local businesses is key to sustaining a healthy business climate.
Stutte said this has certainly been a hard year for the Hastings community and everyone in the country and the world.
"But it's been especially hard for small business owners," he said. "That's why I like to remind people to continue to shop local, shop early and shop safe."
Hastings is a great community that's supportive of small businesses, the mayor said, but those businesses have been hit hard over the last year and they are being hit hard right now.
"They are seeing huge impacts to their revenue," Stutte said. "If you are unable to go to stores in person I'd like to tell people they can go to the Hastings Chamber website at hastingschamber.com and they can buy gift cards. There's a whole list of companies and businesses on there where you can buy gift cards to use at the date of your choosing. We need to support these small businesses during this time of year."