A Hastings man who doesn't want to be divorced for religious reasons is asking Nebraska's highest court to overturn the state's no-fault divorce law.
Michael Dycus of Hastings filed an appeal on his 2018 divorce case with the Nebraska Court of Appeals and in December 2019 asked that the case be moved to the Nebraska Supreme Court because it deals with a constitutional question.
His attorney, Bob Sullivan, formerly of Hastings and now of Wahoo, argues that recent decisions by the U.S. Supreme Court caused no-fault statutes to no longer be constitutional due to violations of one party's right to due process and equal protection of the law.
In oral arguments before the Nebraska Supreme Court Thursday, Sullivan said his client's estranged wife didn't provide a valid reason why their 33-year marriage failed. He said the standard currently needed to obtain a divorce is too low to protect the rights of the person who wants to remain married.
"One party will receive a divorce by testifying that, in spite of efforts to save it, it's irretrievably broken," Sullivan said. "The other party cannot stop that. It's like trying to hold back an avalanche."
Nebraska's no-fault divorce law was approved in 1972. It allows a judge to dissolve a marriage if both spouses declare that the marriage is "irretrievably broken," or if one spouse makes that statement and the other doesn't deny it.
If a spouse disputes that the marriage is beyond saving, then the judge is required to determine the chances that the marriage can be salvaged before issuing a ruling.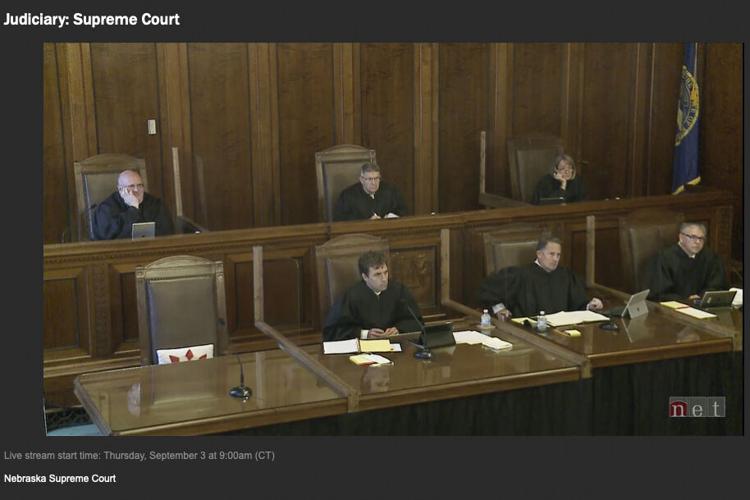 All states allow some form of no-fault divorce, meaning a spouse isn't required to prove that the other destroyed the marriage through infidelity, abuse or other damaging acts.
Justice William Cassel asked Sullivan why the issue should be discussed at this time.
"This is a statute that's been on the books for longer than I've been a lawyer," he said. "Why wouldn't it have been brought up before?"
Sullivan said the issue gained new relevance following the U.S. Supreme Court's 2015 decision to allow same-sex marriage nationwide. He noted that the majority opinion described marriage as "a profound union" and one of society's oldest institutions.
"Given the state of society today, I think it's the perfect time," Sullivan said.
Some conservative religious freedom organizations believe no-fault divorce undermines the institution of marriage. Organizations such as Coalition for Divorce Reform, Mary's Advocates and the Thomas More Society of Omaha advocate against no-fault divorce laws.
A brief filed by the Thomas More Society noted that divorce has a devastating impact on children, including the loss of financial support, reduced educational attainment, and emotional and behavioral problems.
"Unilateral divorce inherently destabilizes the institution of marriage, eliminating its presumption of permanency and thus its ability to guard and protect the best interests of children," the brief states. "Research consistently shows that children of divorce experience significant financial, educational, and emotional and behavioral harms that often persist well into adulthood."
In his appeal brief, Sullivan noted that the institution of marriage has been defined by the courts dating back to the founding of the United States. He cited James Wilson, one of the United States' founding fathers and an original U.S. Supreme Court justice, as writing that the true origin of society is traced to the institution of marriage.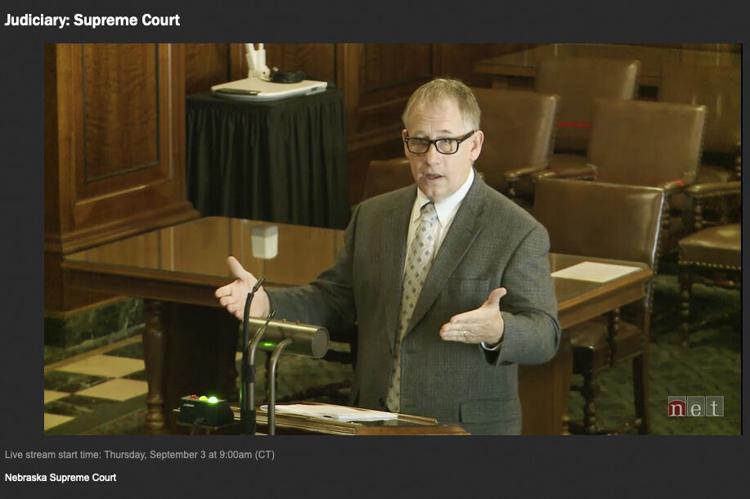 According to Sullivan's brief, in Maynard v. Hill (1888), the Supreme Court wrote: [Marriage] "is an institution, in the maintenance of which in its purity the public is deeply interested, for it is the foundation of the family and of society, without which there would be neither civilization nor progress."
Sullivan wrote that the Nebraska Court of Appeals previously stated, "Marriage is generally considered a civil contract differing in notable respects from ordinary contracts, but it is also and specially a status or personal relation in which the state is deeply concerned and over which the state exercises exclusive dominion," as cited in Buchholz v. Buchholz (1976).
But Sullivan contends the U.S. Supreme Court made fundamental changes to the understanding of marriage in United States v. Windsor (2013) and Obergefell v. Hodges (2015), both landmark cases concerning same-sex marriage.
In Windsor, the Court held that Section 3 of the Defense of Marriage Act, which denied federal recognition of same-sex marriages, was a violation of the Due Process Clause of the Fifth Amendment. In Obergefell, the Court ruled that the fundamental right to marry is guaranteed to same-sex couples by both the Due Process Clause and the Equal Protection Clause of the 14th Amendment.
Sullivan wrote that before Obergefell, "marriage wasn't held to be 'inherent to the liberty of the person,' nor was it within the Court's purview to examine the subjective happiness and dignity of an individual as is shown in Justice Kennedy's majority opinion."
"By recognizing an individual's fundamental right to marriage, inherent in the liberty of the person, subject to the Due Process and Equal Protection Clauses of the Fourteenth Amendment, and by recognizing the individual's right to receive privileges, accept responsibilities, and find other freedoms, such as expression, intimacy, and spirituality, as part of that fundamental right, a marriage cannot be dissolved without due process of law," he wrote.
Sullivan wrote his client, who is Catholic, has defined and expressed his identity as a spouse and that being married is an extremely important part of his identity and expression.
Michael Dycus asked the Adams County District Court to dismiss his wife's petition for divorce filed in 2018 due to his religious beliefs. Adams County District Judge Stephen Illingworth overruled the motion on Feb. 1, 2019.
During a trial on June 20, 2019, Bob Parker, the attorney for Dycus' wife, Debra, argued that no-fault divorce has been legal since enacted by the Nebraska Legislature in 1972 and the longstanding law should be upheld.
Illingworth agreed and ordered the dissolution of the marriage and made decisions as to the division of property, including the marital home.
Sullivan filed an appeal in the case on Sept. 6, 2019. He submitted a brief on his motion on Dec. 23, 2019.
Sullivan wrote that no-fault divorce fails to give the aggrieved party the opportunity to have his or her day in court because it confers an exclusive privilege and immunity to the plaintiff.
"Little to no procedural protections exist in Nebraska, and there are no facts to examine other than the fact that one party wanted a divorce and the other party did not," he wrote. "At best, this results in a draw, and in draw cases, the moving party (referring to the person filing for divorce) loses."