A Hastings native whose tireless work from his wheelchair was instrumental in securing the passing of the Americans with Disabilities Act of 1990 has died.
Duane French, 65, died Thursday at the Seattle Cancer Alliance in Seattle while being treated for cancer.
He and his longtime partner, Kelly Boston, had lived in Olympia, Washington, for several years.
Funeral arrangements are pending.
The third of six children born to Bob and Peggy French, Duane was 14 years old when he became a quadriplegic in a swimming accident after diving off the Alda Bridge overlooking the Platte River in 1968.
Propped up by his loving family, friends and community, he was able to overcome his initial despair over the incident and become a tireless advocate for the disabled, championing independent living and the right to access in public places.
Rising to the role of director of disability service for the Washington State Department of Social & Health Services, his position included overseeing a $53 million budget and 325 employees. Other roles held included director of a major vocational rehabilitation program in Anchorage, Alaska, and social service-related work in Lincoln and North Platte.
French graduated from Hastings Senior High in 1973, then earned a bachelor's degree in psychology and rehabilitation services at Emporia State University in Kansas in 1979 and a master's in rehabilitation administration at the University of San Francisco in 1996, while immersing himself in causes on behalf of the disabled.
His acting role as "Andy," a young man in a wheelchair in the ETV state network series "Strawberry Square," made him a statewide celebrity of sorts.
The homespun Sesame Street-type children's Instructional Television Services program ran from 1981-83 and was picked up by Public Broadcasting outsets as far east as Massachusetts. His involvement in the series included helping with choreography and scripting episodes.
Older sister Kathy Smith in Lincoln remembers him as one who refused to take no for an answer when it came to defending the rights of those with disabilities. It was that same dogged determination that enabled him to come to terms with his own paralysis, she said.
"He was a fighter," she said. "Just an awesome go-getter. He's done so much for so many people.
"He was about making life so much better for people with disabilities. He just wanted everyone to have a chance to have the best life they could, just like he did. He loved life to the fullest and wouldn't let anything stop him."
Prior to his diving accident, French lived the life of a typical small-town teenager. An avid swimmer and diver, he would frequent the local YMCA in Hastings. For spending money, he did odd jobs for Ray Schmidt at Ray's Fireside Store and Lounge on 14th Street. He also delivered newspapers for the Hastings Tribune.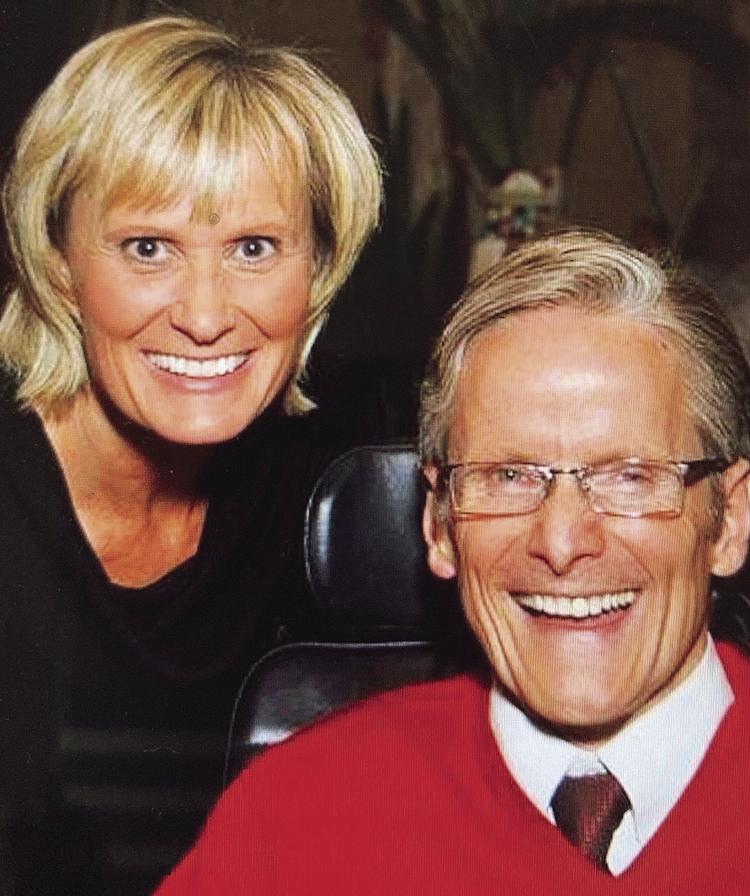 "He was always on the go, always happy," Kathy said. "When I think of Duane right now, I just see that big old smile and hear that crazy laugh."
In his fight to enact ADA legislation, he was twice removed forcefully from the halls of Congress and spent one night in jail. Signed into law by President George W. Bush on July 26, 1990, the act established a clear and comprehensive prohibition of discrimination on the basis of disability.
On the home front in Hastings, French battled then-Mayor Robert "Bob" Allen to pass legislation to make all sidewalks within city limits handicap-accessible.
Younger brother Rodney in Baltimore remembers his brother as a caring sibling who loved life and feared nothing. His daredevil adventures included coaxing a motorcycle ride tied to the back of a stranger's bike in Hastings and sledding in a dog sled in Alaska, the latter, which resulted in minor injuries when the sled tipped over.
"There just wasn't anything that he wouldn't try to do," Rodney said.
Loathing pity, his desire was to be seen not as a man who was handicapped, but simply as a man, period. It was his exceptional computer skills and purchase of computer equipment for family members that helped keep the family connected through the years.
"He very much fought against anybody who felt sorry for him because of his condition," Rodney said. "He was a human being and like all of us had challenges, but he rose above everyone's expectations.
"His strength, character, and humor got him through the toughest times. He said, 'Most of all I'm a person, so I'm going to let my personality get me through this.' He was a fighter all the way from the beginning...the go-to guy with everything in life."