The Kenesaw Elementary Quiz Bowl team defended its quiz bowl title this year, after clawing its way through the consolation bracket and going against an undefeated Sutton Red Quiz Bowl team twice.
Educational Service Unit 9 hosted the first of three quiz bowls this week, starting with elementary teams in their area. High school teams will go head to head today, followed by middle school teams on Thursday. The quiz bowl was held at North Shore Church at 100 W 33rd Street.
Forty-two teams from the ESU-9 area participated in the the double-elimination competition Tuesday, playing 127 rounds collectively.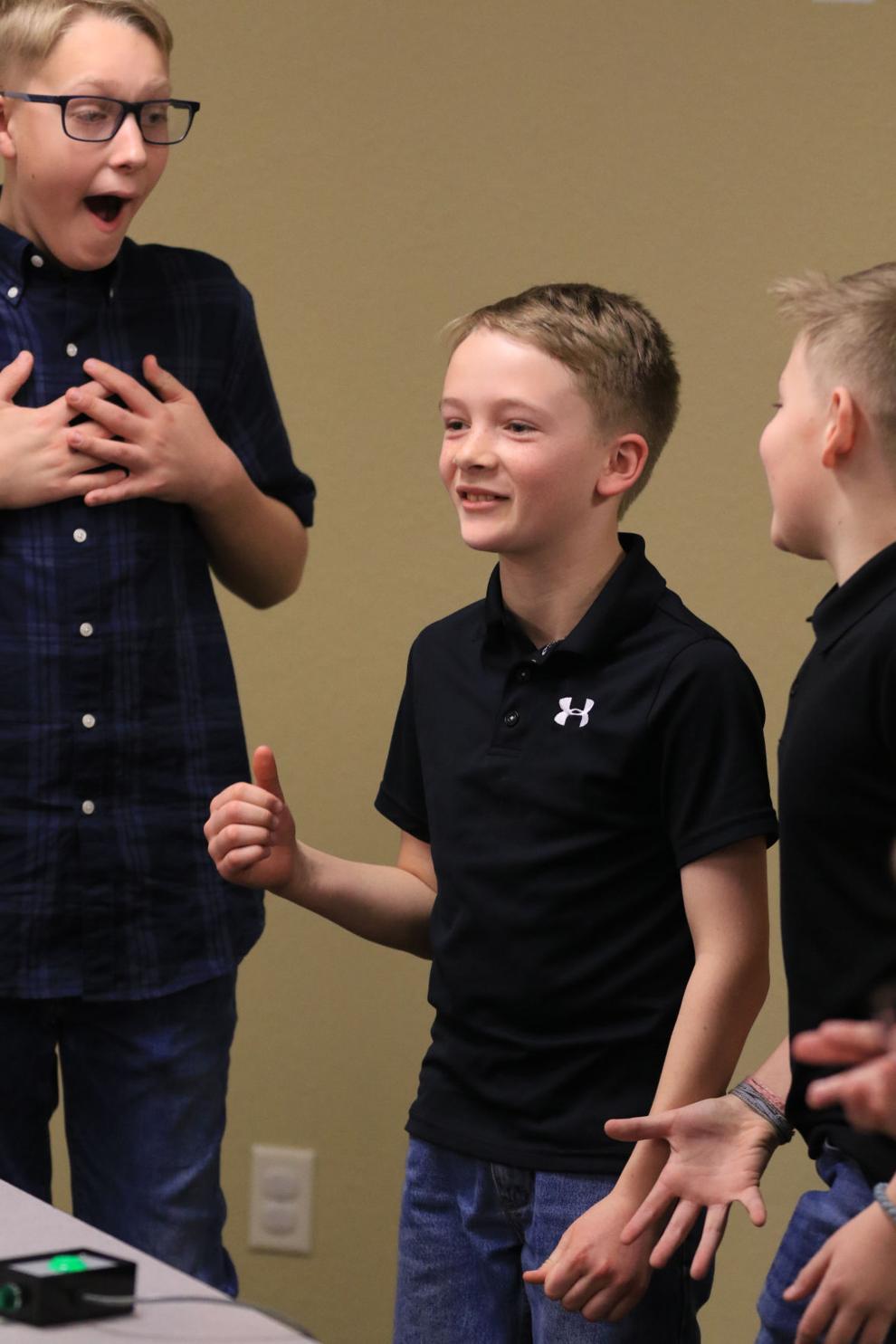 In quiz bowl, each team sends up six students, who are then asked toss-up questions. Students have 15 seconds to buzz in their answer before the other team. If a team answers correctly, they are given a bonus question that is more difficult. Questions can be almost any subject, from history, to pop culture, to math.
Students were quick to answer questions like "Who designed the first colonial street lamp?" Tricky questions like "In police work, what does the abbreviation D.O.A. stand for?" prompted students to give their best guess.
Kenesaw started their day with a bye round, but then went straight to the consolation bracket after losing their first match-up. Over the next six hours, Kennesaw Elementary won ten rounds, before going into the championship round.
The Stutton Red team demonstrated their quick reactions and math skills to win all six of their rounds and go straight to the championship round.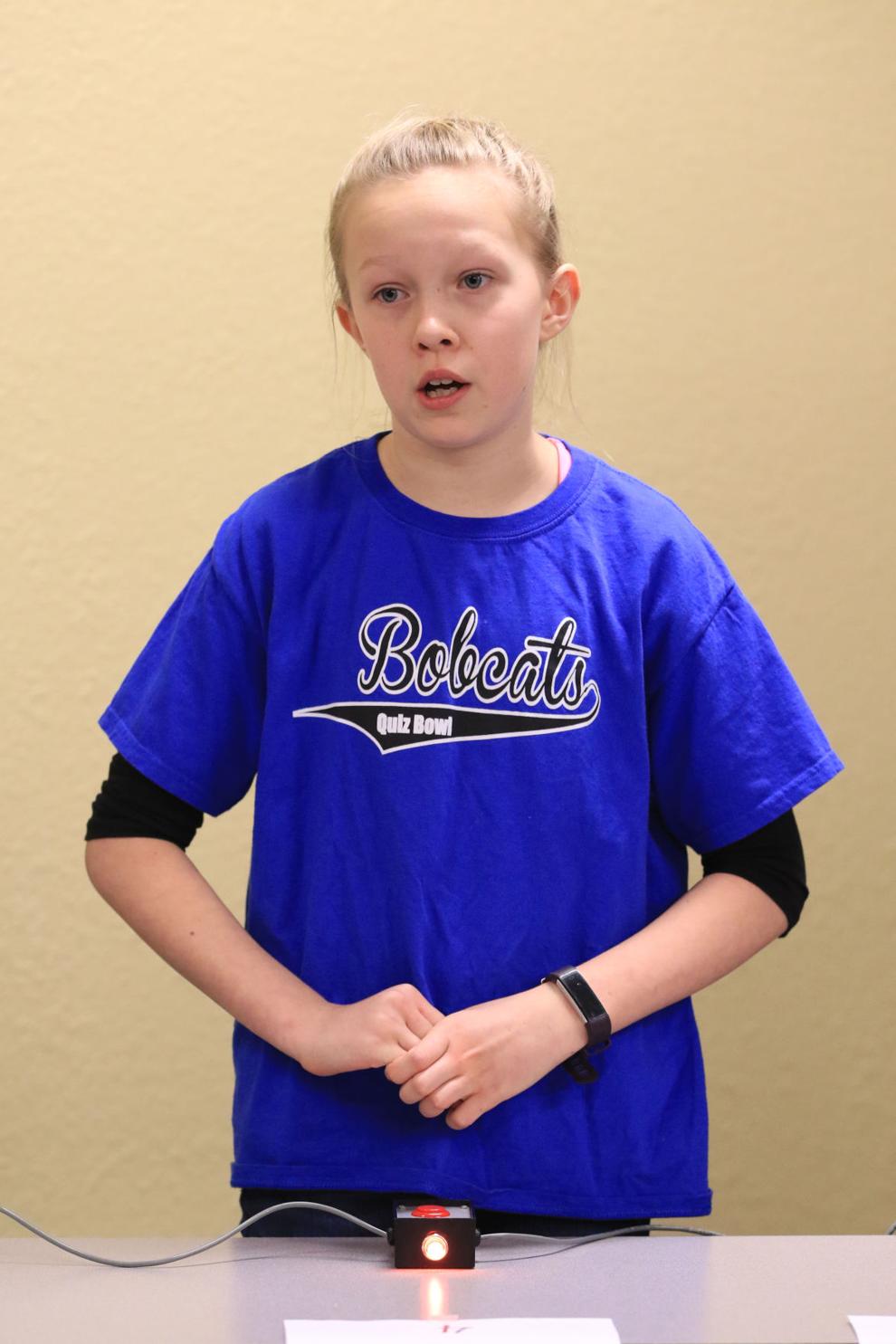 In the penultimate round, the two teams went back and forth on questions, before Kenesaw correctly answered two toss-up questions and one bonus question, winning by 20 points.
After a short break, both teams returned to their buzzers. In a repeat of the round before, both teams went back and forth, answering toss-ups correctly and collecting points from bonus questions. A few decisive questions left both teams stumped, before Kenesaw broke away with two correct toss-up and two questions.
After receiving their medals, several Kenesaw team members said they would celebrate with ice cream.
ESU 9's quiz bowl is unique because it includes elementary teams and lets each school can send up to four teams. Other Educational Service Units in the state might not have an elementary competition or let districts send multiple teams.
"We feel very strong that there are a lot of kids where quiz bowl is their thing and that might be their only thing," said Amy Schultz, professional development specialist who ran the quiz bowl. "I don't want to limit our schools by only being able to send one team with 6-10 kids."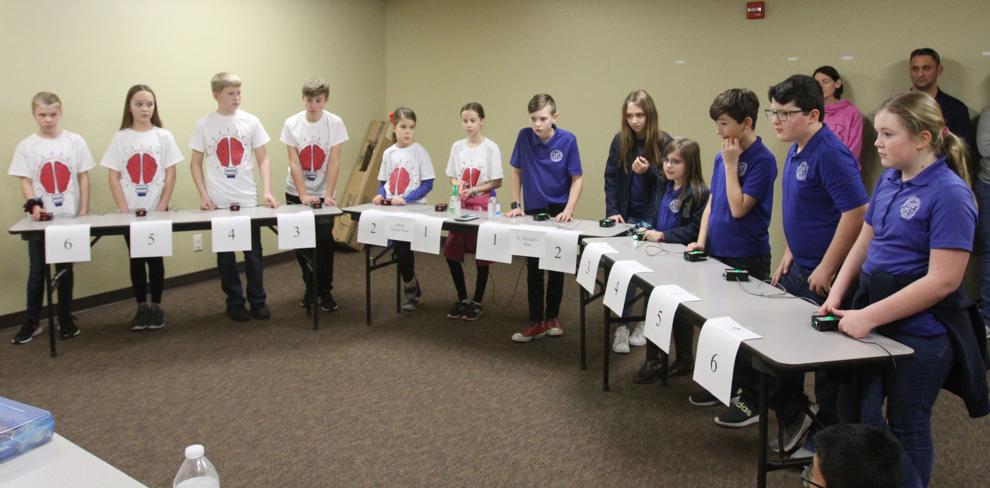 ESU 9 will be hosting the state quiz bowl April 29. The state quiz bowl is only for
high school.
First place for Tuesday was Kenesaw, with Helen Keiser, Sylvia Schneider, Adam Denkert, Kendri Peterson, Brylee Peterson, Mackenna Edmondson, Morgen Kauk, team captain Kami Kennedy, and coach Tessa Kuehn.
Second place was Sutton Red team, with Gavin VanderLey, Angelina Cloet, Creighton Jones, Lincoln Friesen, Connor Hinrichs, team captain Keith Kliewer and coach Justine Anderson.
Third place was Hastings Middle School Black, with Chandler Carlson, Dilsia Conlindres, Emmet Kelley, Zane Thomsen, Isaac Russell, Nick Kvetensky, team captain Sam Tunks and coach Mary Beave.