Playing board games and doing activities like Halloween tic tac toe and Poke a Pumpkin, dozens of mentors and mentees met each other or got reacquainted Tuesday during the MentoringWorks kick-off event at Lincoln Elementary.
Brady Rhodes, MentoringWorks executive director, said mentors applied in April and May and received training over the summer.
"Some of them have been chomping at the bit to get matched up," he said Tuesday. "It takes a little while to see what happens at the start of the school year and to have the referrals coming from the schools. It's great to get this kicked off and launched. It's a testament to a lot of work."
To date, the program has 120 pairs with the ability to add more. Rhodes said parents could be MentoringWorks ambassadors, helping promote the program and organizing activities.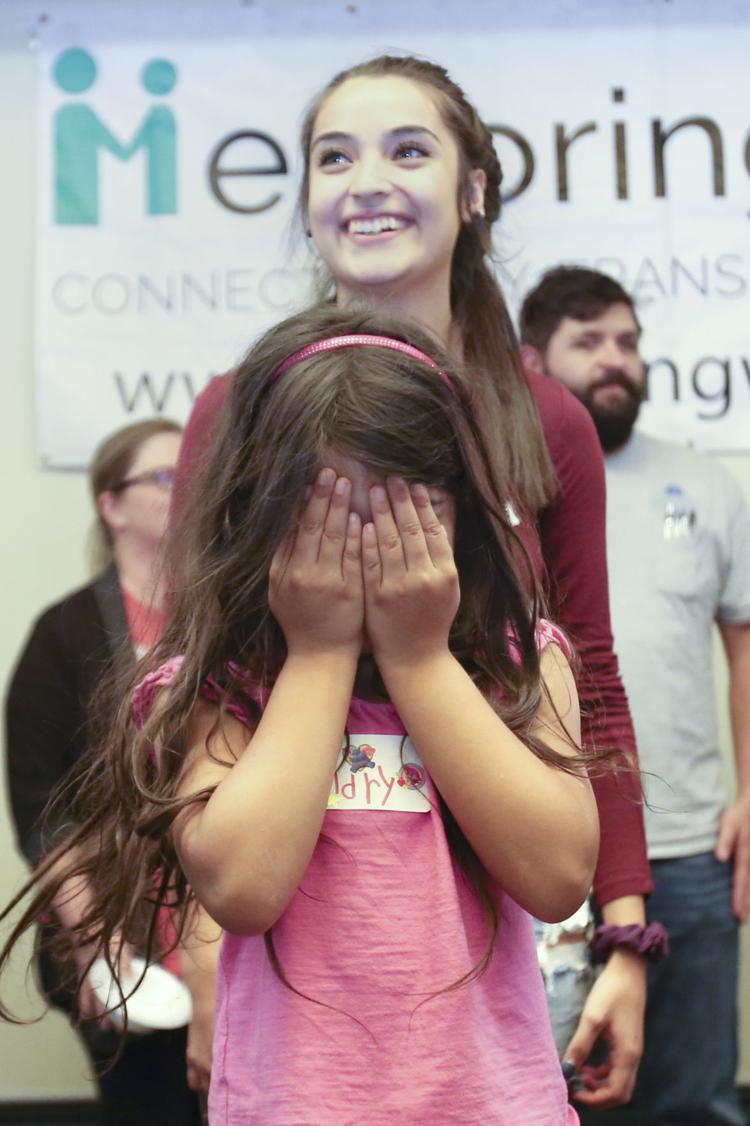 In April, MentoringWorks announced its separation from Big Brothers Big Sisters and unveiled its new logo and identity.
At the time, Rhodes said the change would allow the local organization to be more flexible, efficient and responsive to community needs and keep fundraising dollars at home.
MentoringWorks is a school-based program that provides a supportive mentor, friend and role model for students. The organization serves all Hastings public schools, St. Michael's, Zion Lutheran, Adams Central, Harvard and Blue Hill.
Mentors and mentees meet for 30 to 45 minutes per week at the mentee's school.
Throughout the kick-off event, Rhodes and the other speakers — Mayor Corey Stutte and Hastings Public Schools Superintendent Craig Kautz — thanked mentors, MentoringWorks staff and board members, teachers and parents for their contributions to the program.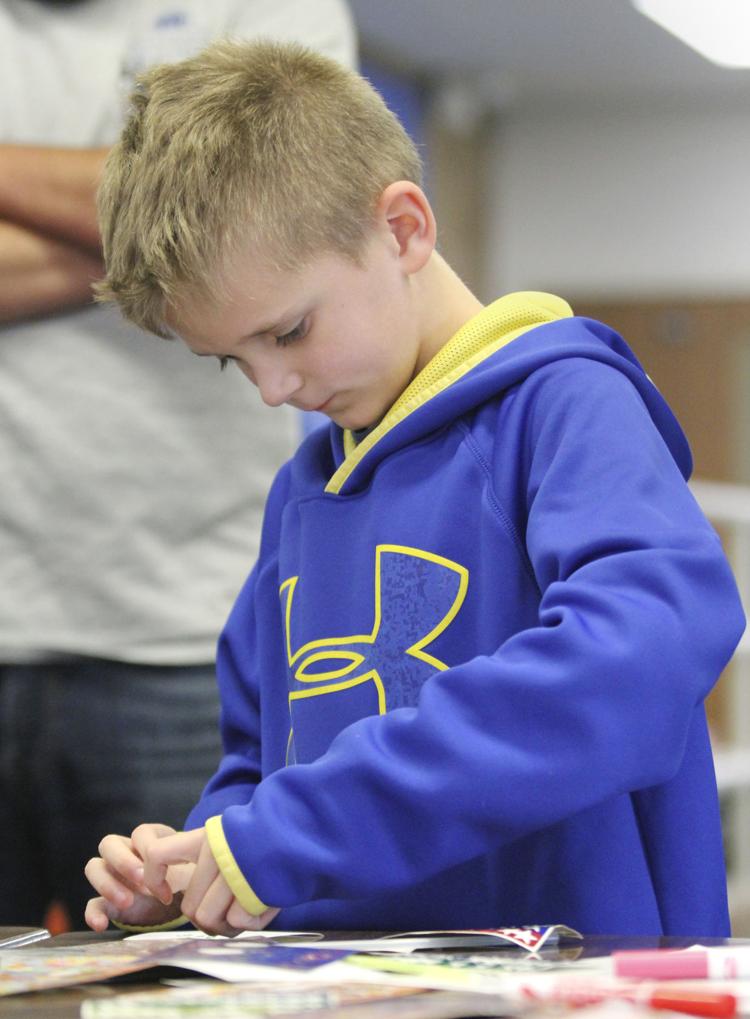 Stutte said strong participation in the mentoring program was one of the contributing factors to Hastings being the sole recipient of the Governor's Showcase Community Award in 2017.
Tuesday's event provided some new mentor-mentee pairs to get connected for the first time. It also allowed existing pairs to reconnect.
That includes mentor Kora Elms, a senior at Hastings High, and her mentee, Emily Hooper, a fifth-grader at Lincoln Elementary.
"It's fun seeing her grow," Elms said. "We met last year. It's fun to see her get older and taller and mature more."
They started seeing each other again once the school started, meeting weekly.
"I always wanted to do it because I saw it when I was her age," she said. "I never got (a mentor) and I was like 'Oh, that's cool.' "
She wanted to be a mentor herself when she was old enough.
"It's just really cool being able to be there for someone," she said. "Seeing her grow and be more confident is really cool."
They have the connection of both playing in their schools' orchestras.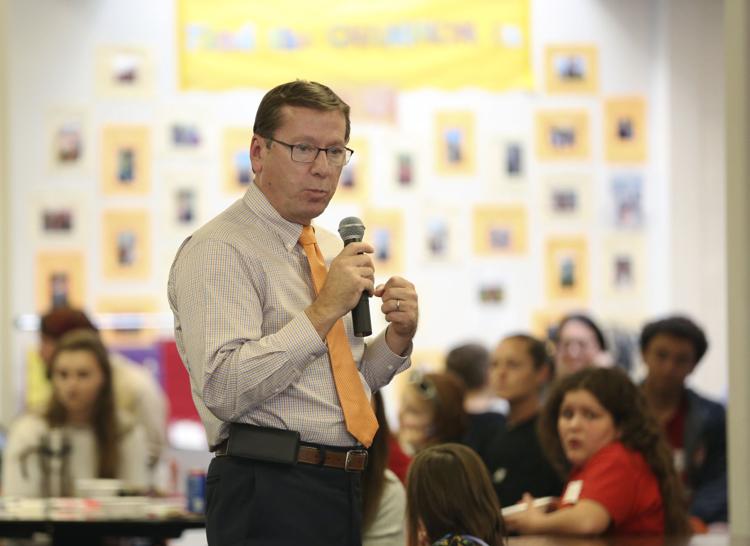 Hooper said she likes the opportunity to play games with Elms and hear about Elms' life. The pair played Hang Man before public remarks were made at Tuesday's event.
Kautz used the Winston Churchill quote "You make a living by what you get but you make a life by what you give," to express the importance of giving back
"I think that is so appropriate for tonight for mentors and mentees," Kautz said. "Everybody has a mentor."
For Kautz, one of his first mentors was a seventh-grade American history teacher who encouraged Kautz, as a seventh-grader, to compete in a county-level American history competition in which he earned second place.
He also mentioned his predecessor, former HPS Superintendent Gene Cosby, as another mentor.
"Having a mentor, having someone who cares about you, having someone who looks out for you, having someone you can talk to is a pretty good deal," he said.
Kautz also encouraged and challenged the mentors.
"Good luck to you," he said. "I'm serious, you've got a hard job. It's a hard job to be a mentor. It's a hard job to show up and care and listen. Maybe your life's not going so great. But I'll tell you what, if you do it, if you show up and you care and listen … the reward you earn will be extraordinary, as well."