Adams County Emergency Management is reminding the public to be patient and use caution when encountering snow plows, following a fatal Webster County crash that happened while a motorist was attempting to pass a plow last week.
Emergency Management Director Ron Pughes said attempting to pass these large vehicles is dangerous. He met with snow plow operators to discuss safety and brought several concerns to the public during a news conference Wednesday at the Adams County Roads Department.
"We want people to realize the dangerousness of following too close," Pughes said. "Patience is key here."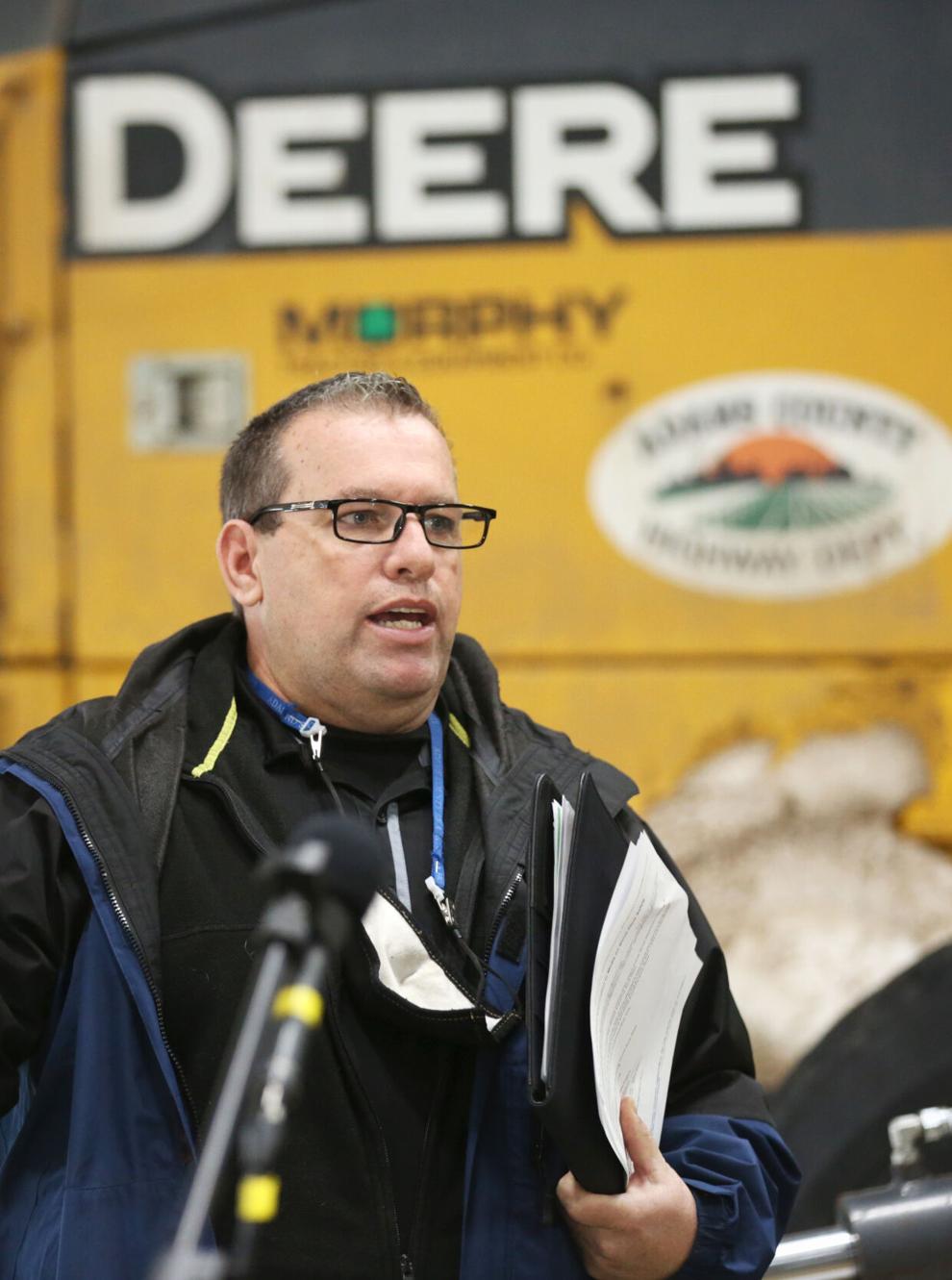 Snow plow operators say they are consistently passed, followed too closely, or cut off by vehicles. Those interactions cause safety concerns as operators attempt to avoid crashes.
Due to the size of large snow plows, road graders and front-end loaders, operators are faced with difficult blind spots. Many times, vehicles can't be seen due to the visibility impacts of the weather conditions and/or equipment.
"We've got so many blind spots," said Adams County Roads operator Matthew Poppe of Hastings.
In his 16 years of experience with the department, Poppe said, it's easy for a plow operator's vision to be impaired due to the flying snow or lack of visibility around the large equipment. While the operators do their best to maintain clear vision at all times, it only takes a moment for snow to be splashed onto the windshield and cause vision problems.
Motorists should pay attention to any change in speed of a snow plow and make sure to maintain a following distance of at least 50 feet to ensure a plow operator will be able to see them.
The distance also is important if the truck begins to spread sand or salt, which could pepper any vehicle within 20-30 feet.
Erle Seybold of Hastings, a 22-year veteran operator with the Adams County Roads Department, said the most dangerous times are when an operator is backing up or turning. Those are the times when it's most difficult to keep track of all the pieces of the truck and plow as well as any vehicles that may be in a blind spot.
"If that truck stops, you should stop to see what he's doing," he said.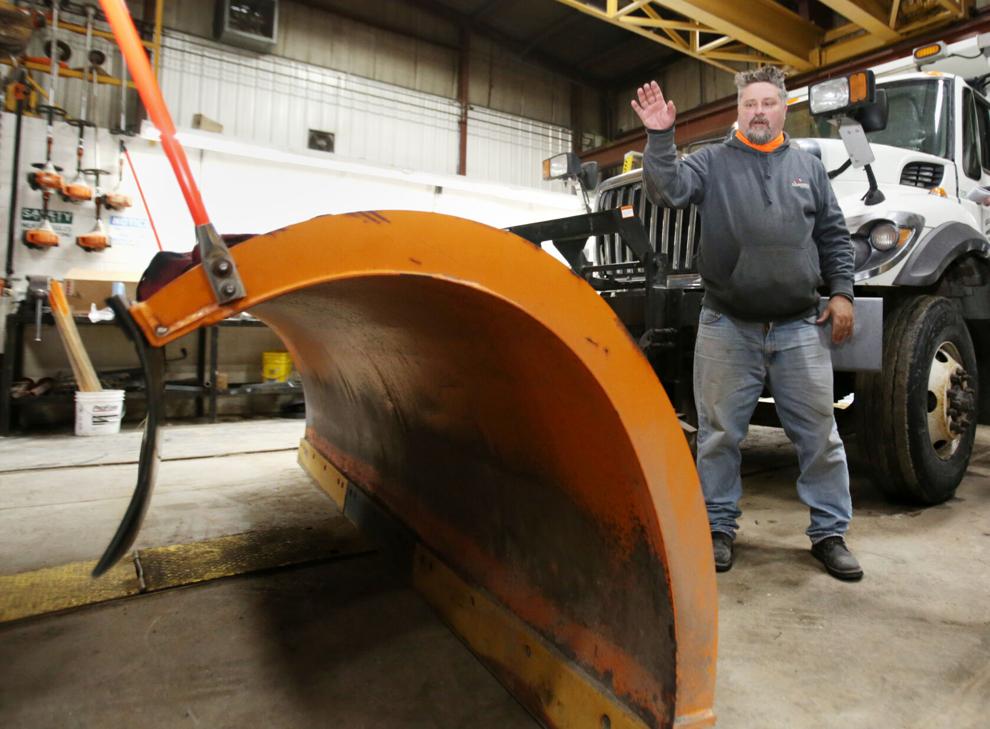 In Adams County, four plow operators split up in different areas to methodically clear each road. The task can take around four hours, depending on the severity of a storm and the snow drifts a plow encounters. If there is enough snow on a road, operators are forced to gauge the edge of the road based on the tilt of the truck.
"Sometimes you can't go down the road very fast," Seybold said. "A lot of times, you can't see where the road is."
Hastings Mayor Corey Stutte thanked the operators for their efforts clearing the streets and roads.
"We see the hard work our people put in," he said. "This is a very important job."
Adams County Commissioner Lee Hogan also offered his thanks to the road crews.
"For what we've had to deal with, I think they've done a great job," he said.
Pughes said the operators don't receive enough recognition for their tireless efforts. He encourages the public to slow down and take extra time when getting on the road after a storm.
"The reason the plows are out is because the roads are bad," he said. "You can't just be cruising along like everything is normal."