Watching two dogs running around and playing with two young girls on Friday, one might not realize the animals were still recovering from smoke inhalation after being rescued from a house fire earlier in the week.
Silvia Hernandez, 8, and her sister Nadia Hernandez, 6, giggled and laughed as they chased their pets, Bella and Daisy, during a visit to TLC Vet Care where the animals are being treated. Bella is about 3 years old and Daisy is about 7 months.
"I'm happy to see them," Silvia said.
The girls' grandmother, Maria Barraza of Hastings, said they felt blessed that the dogs were saved from the fire. She thanked the neighbors who told firefighters about pets being inside, the firefighters who risked their lives to go inside the burning home and the veterinarian helping the dogs recover.
"If the dogs didn't survive, we would have all been crushed," she said.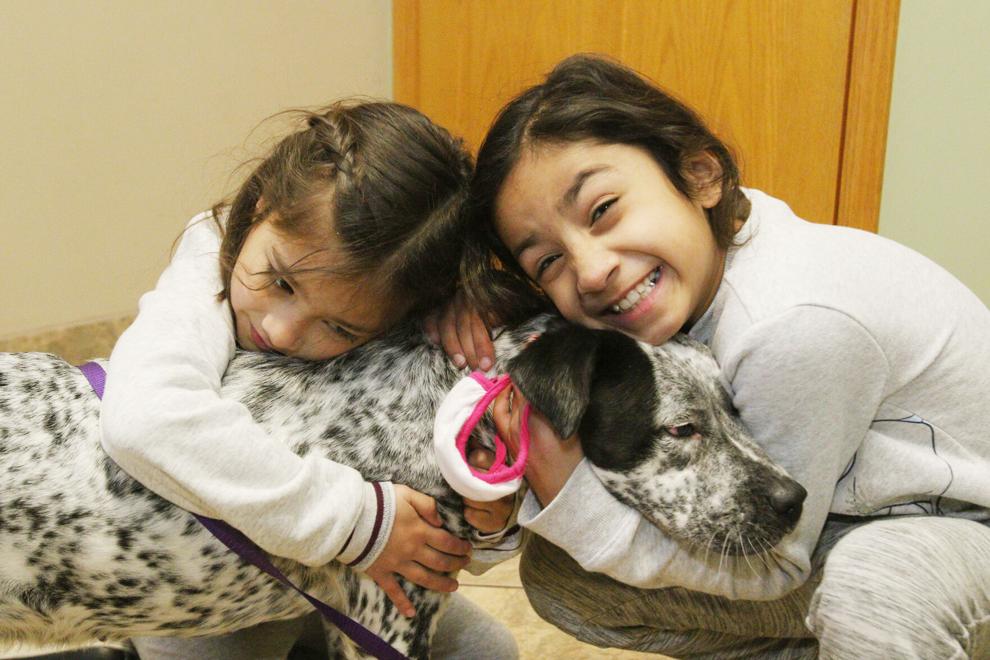 The dogs' recovery is attributed to the quick actions of firefighters and a local veterinarian.
On Friday, Hastings Fire and Rescue and the Adams County Emergency Manager presented a certificate of appreciation to Dr. Tammy Craig of TLC Vet Care for her quick and selfless response after the dogs were injured in a house fire Tuesday in the 1900 block of Boyce Street.
But Craig said the real heroes were the firefighters who went in to rescue the dogs.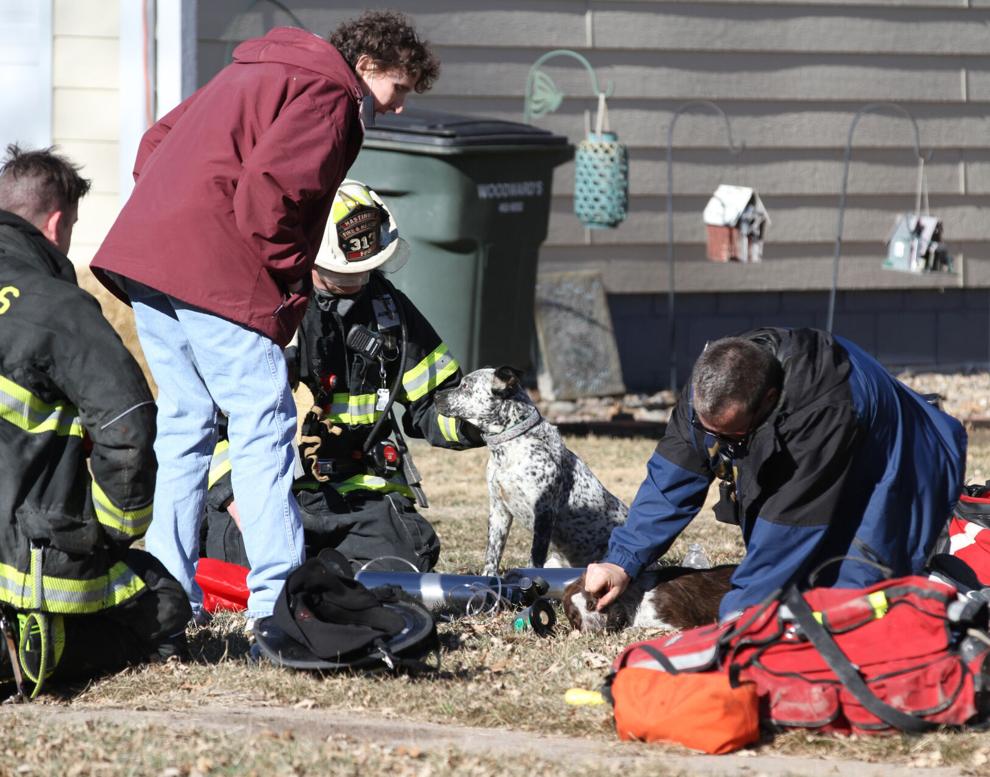 Lt. Paul Ishii with Hastings Fire was one of the two firefighters to enter the smoke-filled home to search for pets inside. He said they had gotten word from a neighbor that there may be pets inside the house.
Ishii and firefighter Jared Hackler found the dogs inside a closet in the basement.
"The smoke was heavy down there," Ishii said. "We could see they were breathing but they were pretty limp and lifeless."
The firefighters brought Bella and Daisy out to the front yard, where Adams County Emergency Management Director Ron Pughes and Fire Prevention Officer Troy Vorderstrasse used small masks made specifically for animals to administer oxygen to the animals.
Fire Chief Brad Starling said the masks were donated to the city in 2009 through the Invisible Fence's Project Breathe program. This was the first opportunity the department had to use the masks to save an animal's life.
"We had this capacity to use them and it truly made a difference in providing oxygen to the dogs," he said.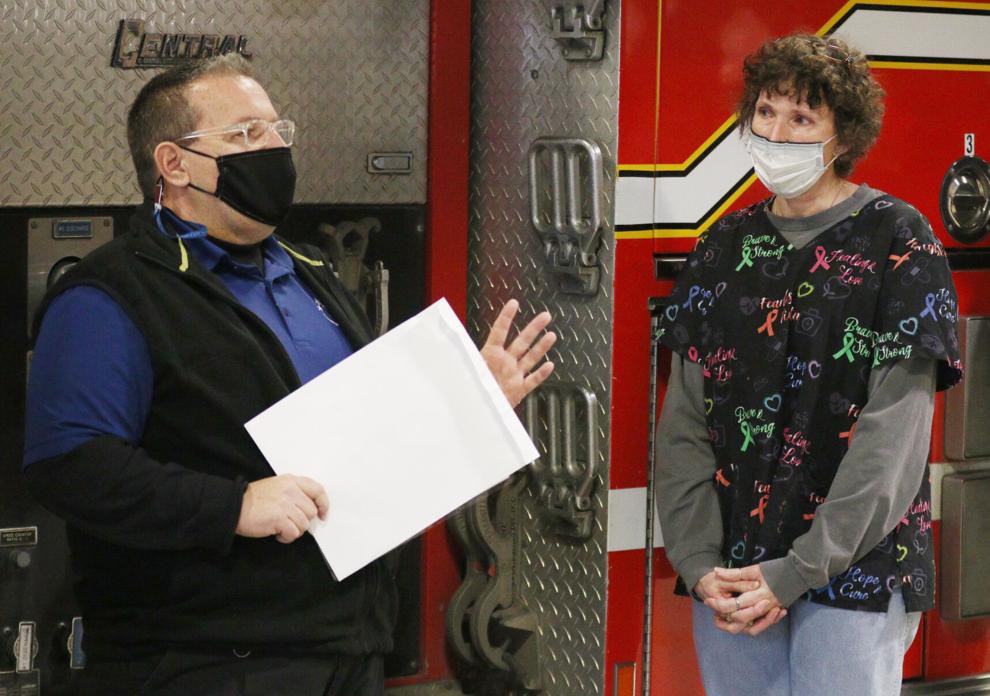 Starling said a majority of households have pets of some kind. Often, animals will escape on their own if they are able. For firefighters, the priority is saving human life, followed by saving the lives of pets.
But Starling said they don't have the experience or training to care for animals, so they reached out for assistance.
Pughes said they knew the dogs needed more help than they could provide and called Craig at TLC Vet Care.
"I looked up and she was running toward me," he said.
At first, he thought Craig may have been a family member or relative. He was surprised when he discovered she was the veterinarian.
"We appreciate the extra effort and quick response," Pughes said. "She responded urgently and provided additional care to save a life."
Craig said she responded quickly because it was an urgent situation and said any veterinarian would do the same.
"That's our calling," she said.
Both Bella and Daisy appeared to be alert and responsive before Craig rushed them to her clinic for further treatment. She administered steroids to help the dogs' lungs after the trauma along with antibiotics to fight off infection.
Craig said the dogs are improving every day but continue to need medications to help them heal.
Pughes said he was grateful to have Craig help provide expert care for the dogs, especially for the sake of the family.
"Pets are an extension of our family and are very important to us," he said.