HEBRON — As the day of the second annual Oregon Trail Run approached on Saturday and race director Jeff Friesen knew it would be windy, he gave up worrying about what wasn't in his control.
"When I woke up (Friday) morning and I'd been stressing about the weather I decided, 'You know what? Nobody's going to be mad at me if it rains or if it's windy,' " he said. "I'm not in charge of that. We thoroughly prepared for the things we could do. Being a Nebraskan, you're always running in wind. For those who were from Nebraska we said, 'Yep, it's Nebraska.' For those who weren't from Nebraska we said, 'Yeah, well this is what it's like most of the time.' "
Between the marathon and half marathon, there were 72 runners who participated in the races this year, 53 of whom ran in the half marathon and 19 ran the full marathon.
Winners this year included Dave Johnson of Harvard and Ann Hubl of Hebron, who finished the half marathon in 1:31:29 and 1:35:35, respectively.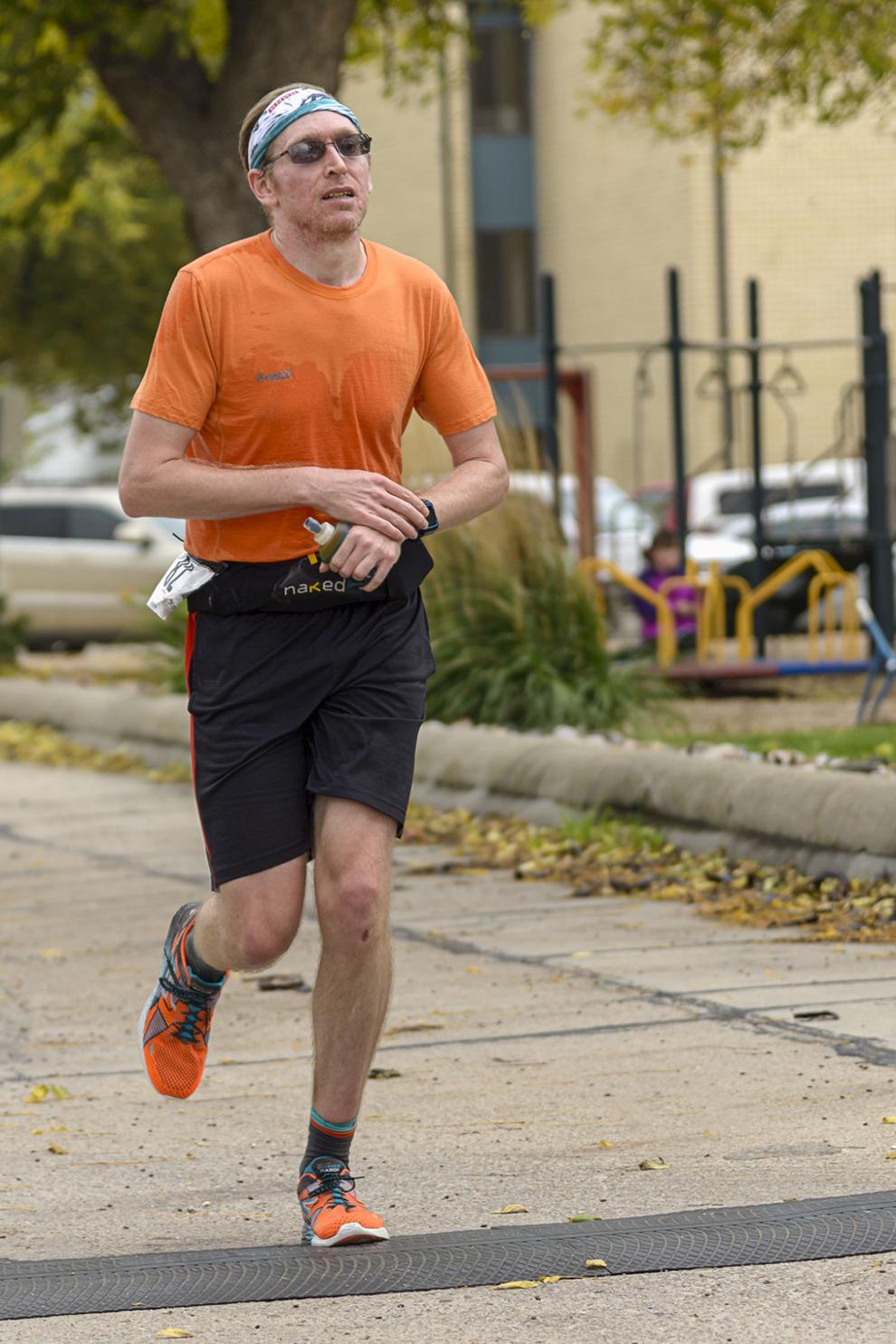 Marathon winners included Travis Jewell of Cairo and Teri Sharp of New Richmond, Wisconsin, who finished in 3:11:51 and 3:55:09, respectively.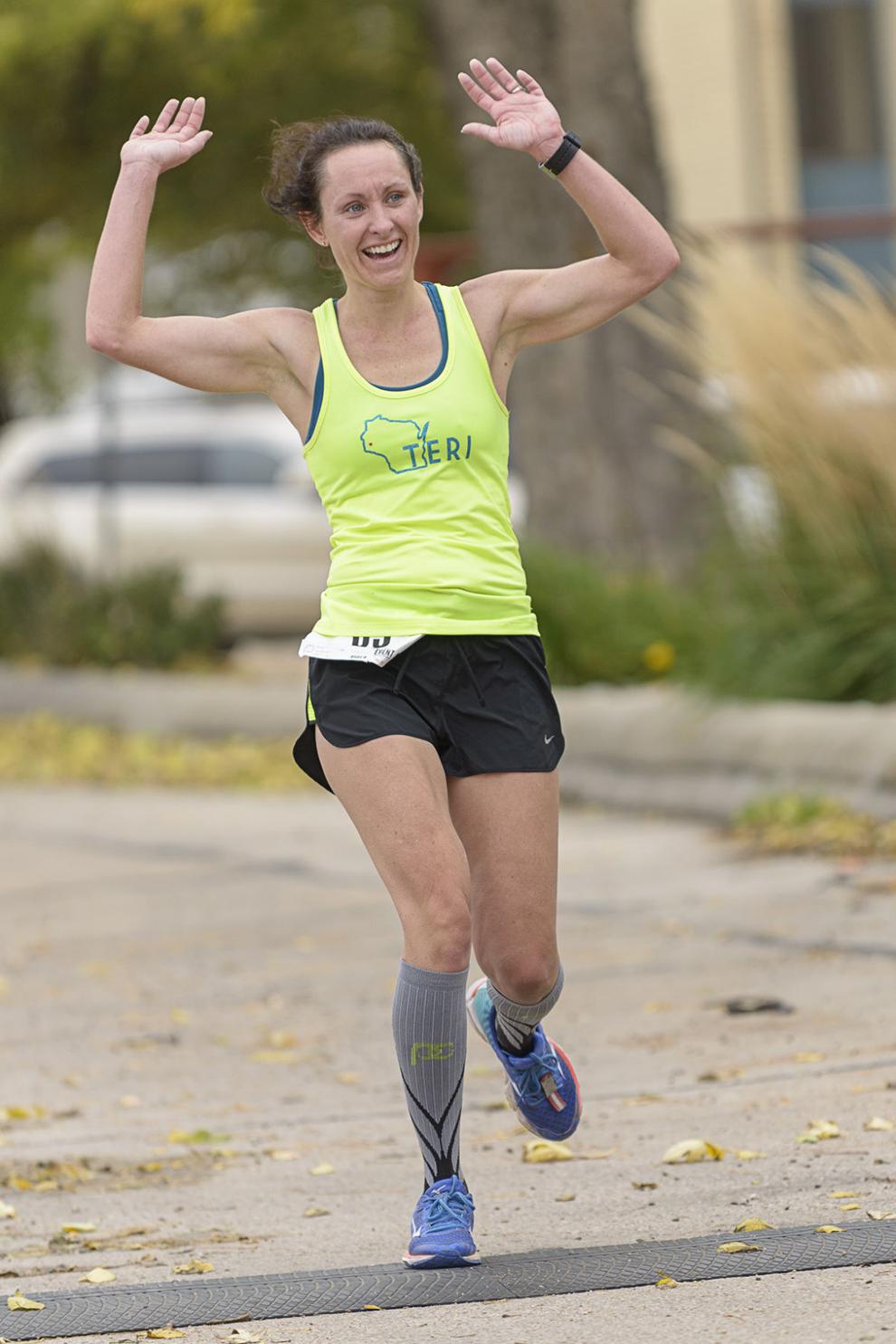 There were also seven four-person teams who competed in the Pony Express Half Marathon Relay.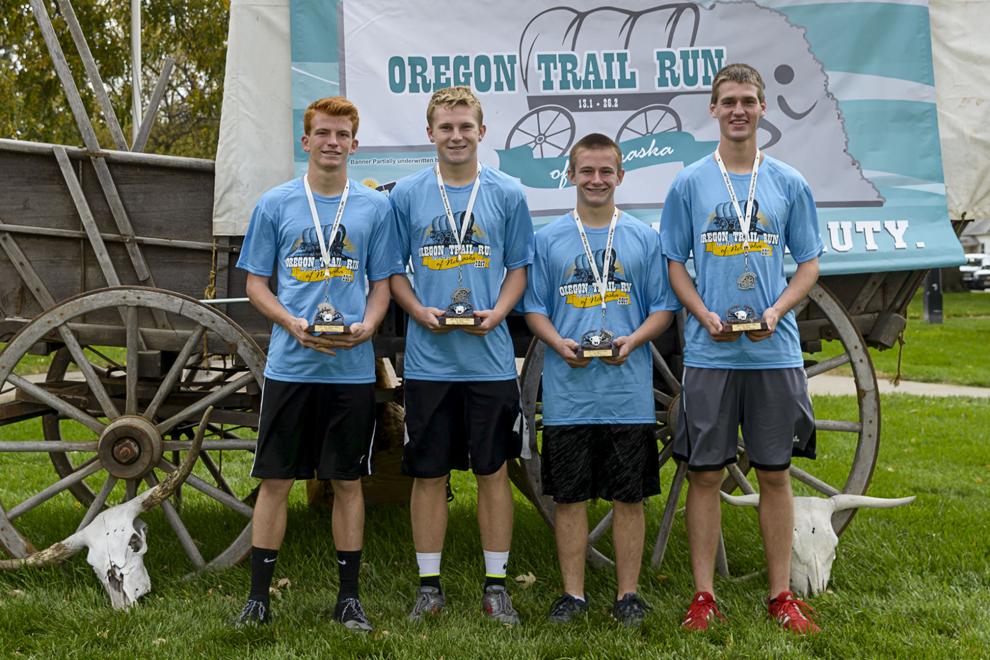 Participation in the marathon and half marathon was down a little from the race's first year when 98 people registered and 93 ran either the hall or full marathons.
Friesen attributed the decline in participation to a combination of himself not having as much time for promotion as well as the excitement for the race's first year.
Among the half marathon runners was Friesen himself. After kicking off the race with a shotgun start — Friesen also fired the gun — he took off with the rest of the participants running 13.1 miles west into Hebron.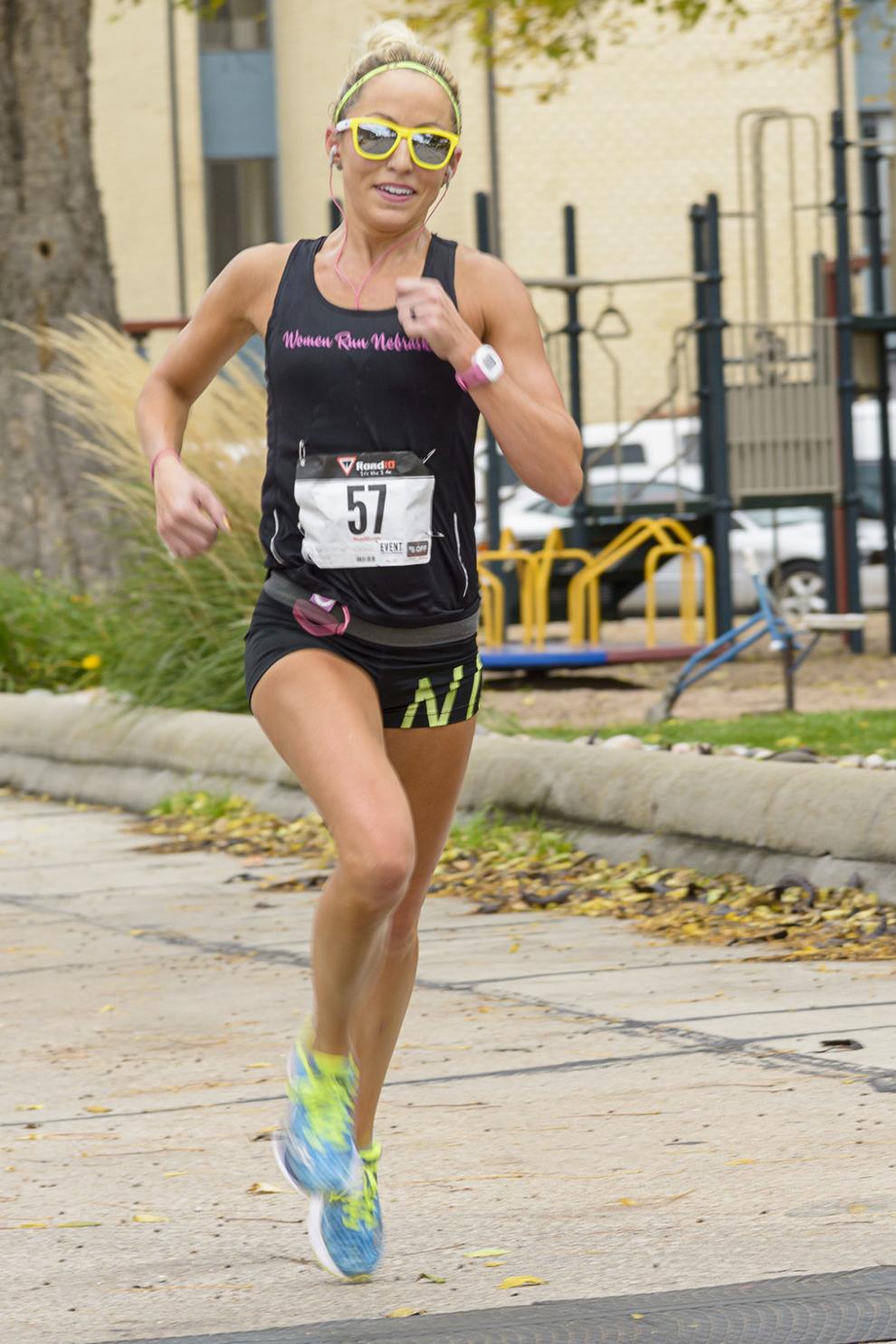 "The last half marathon I ran was right at two hours," he said. "I was hoping to be able to match that. I was about 2:22 on the gun time (on Saturday). Of course then I had to put the gun down."  
The half marathon — and second half of the full marathon — followed River Road, the winding, gravel road just north of the Little Blue River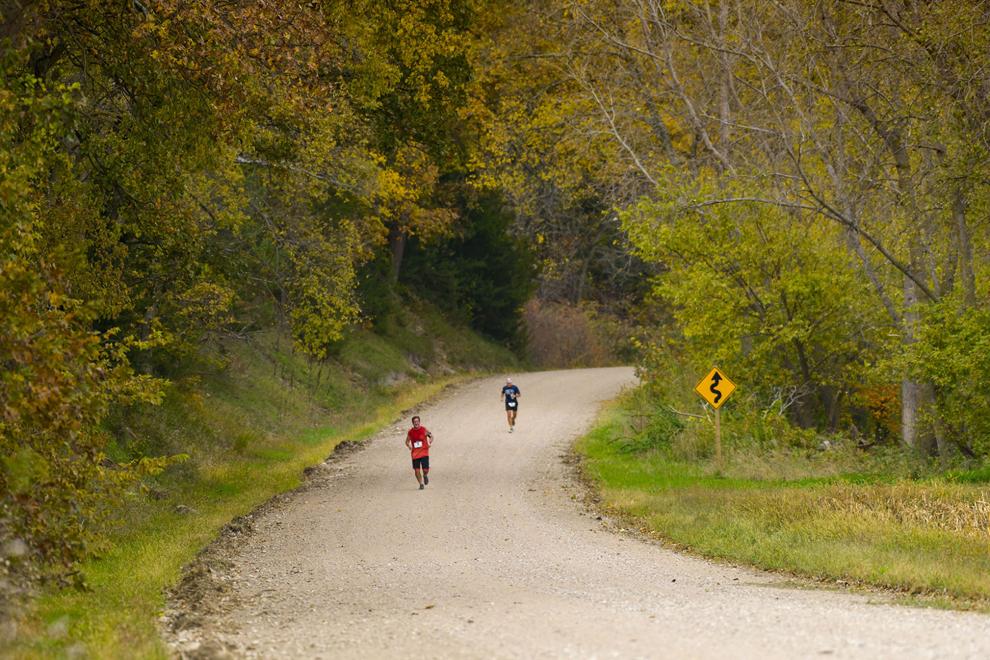 "It was really cool," Friesen said of the opportunity to run in his own race. "That's where I run every week. When we put this (organizing) committee together last year to plan the first run, most of us are runners. We said, 'Look, we're going to work it so a couple of us can run every year.' "
Two committee members were able to participate in the Oregon Trail Run last year.
"It was cool to be able to be out there when everybody else was running, just to enjoy the day with everyone else," he said.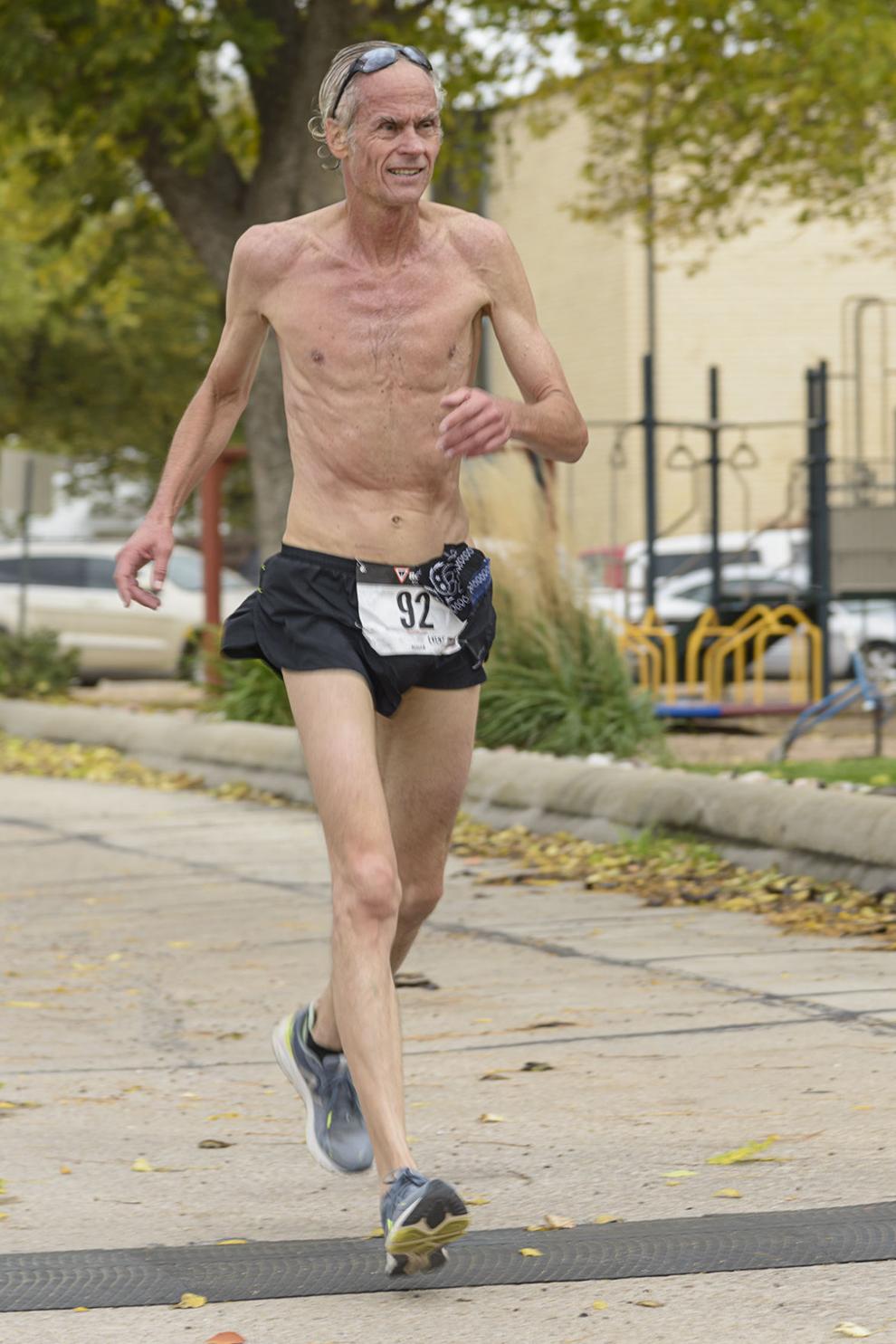 As windy as it was Saturday, the terrain along River Road provided some protection for runners.
As someone who runs along River Road multiple times every week, Friesen welcomed the opportunity to share that route with other runners.
"People always have this idea that Nebraska's flat and cornfields," he said. "The second half of the run, in particular, running along River Road, you have trees, you have the river, and you have limestone cliffs. For me, almost any time of the year I can run there and I'm going to be sheltered from the wind, which is huge where we live. Almost every day that I run out there I see deer; I see turkeys, hawks, bald eagles. It's a very peaceful place to run. I like to show it off. It's one of the hidden jewels of our county I like other people to enjoy and experience."