Daniel B. Harden was found not guilty of first-degree murder, not guilty of use of a firearm to commit a felony and guilty of conspiracy to commit robbery on Monday in Adams County Court.
Jurors reached a verdict shortly after 1 p.m. The jury had deliberated about an hour on Friday, then separated over the weekend before resuming at 9 a.m. on Monday.
Adams County Judge Terri Harder ordered a pre-sentencing investigation report and scheduled sentencing for Jan. 21 at 1:30 p.m.
Prosecutors say the 23-year-old Harden was among a group who conspired to rob 19-year-old Jose "Joey" Hansen in the early morning hours on Sept. 11, 2017. Harden, Deante Mullen and Deonte Hayes allegedly agreed to participate, but Hayes became ill from excess drugs and alcohol and stayed behind. Mullen and Harden allegedly drove to meet Hansen in a white Chevy Tahoe owned by Mullen's girlfriend at the time, Katherine Creigh.
Mullen testified during the trial that he had set up the deal with Hansen, planning to rob him. Mullen owned the gun used and was the driver of the vehicle. But his claimed Harden pointed the gun and Hansen and pulled the trigger as Hansen ran from the vehicle.
But defense attorney Clarence Mock pointed out that Mullen cut a deal with prosecutors to offer testimony and pointed the finger at Harden to avoid the possibility of spending life in prison himself. Prosecutors made a similar deal with Creigh, who has been charged as an accessory to the crime. He said the deals give them motivation to implicate Harden in their testimony.
Harden testified that sometime between midnight and 1 a.m., Hayes had gotten sick and threw up and he decided to walk home. He estimated it took about 30 minutes to walk home and his roommate, Errich Holston, had to let him inside the house. Harden said that he noted a time of 2:15 a.m. when he logged into his game console to play games while chatting with Holston.
Harden was at his residence before 3:04 a.m., which is the time he logged into Facebook at his residence, as supported by electronic records.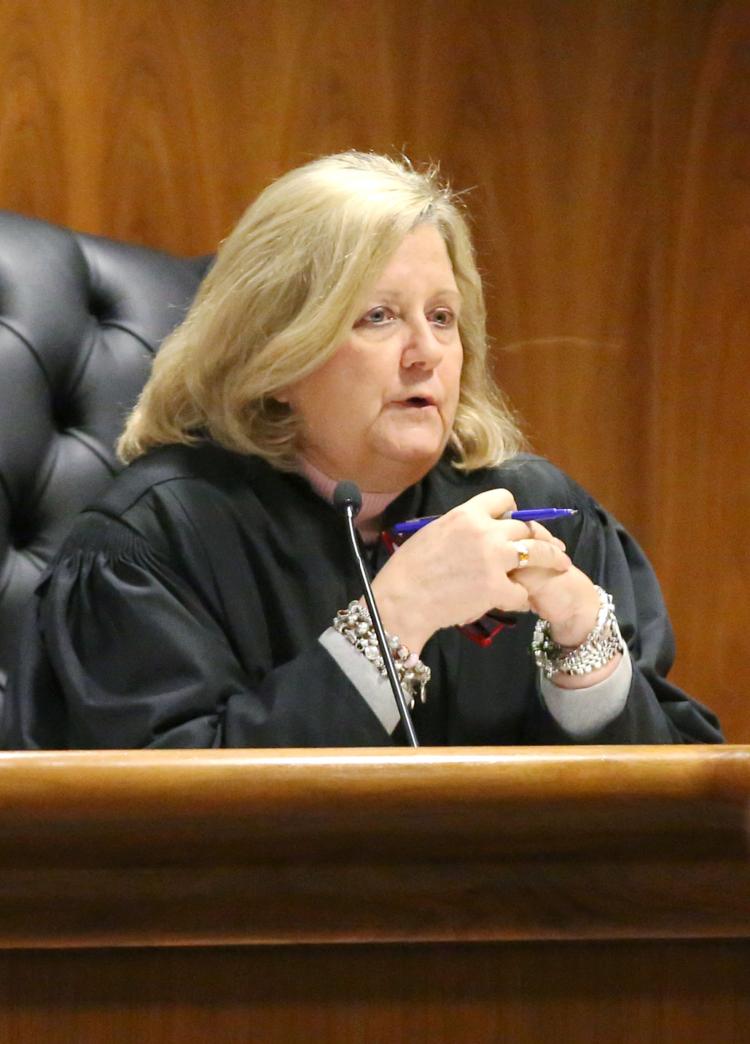 Following the verdict's announcement, Mock said the verdict indicated the jury's rejection of the main focus of the case, which was whether Harden was the man who shot Hansen. While they are grateful the jury rejected the accusation that would have put Harden in prison for the rest of his life, Mock said they are also a bit discouraged by the guilty verdict in the conspiracy charge.
"These were some of the most attentive and interested jurors," he said. "This was not a group that came to their conclusion lightly and without some analysis of the evidence. We're grateful the jury would look at all those considerations."
First-degree murder is a Class 1A felony punishable by life in prison. Use of a firearm to commit a felony is a Class 1C felony punishable by five to 50 years in prison. Conspiracy to commit robbery is a Class 2 felony punishable by up to 50 years in prison.