Ice and wind-whipped snow turned south central and southeastern Nebraska into a dangerous place for much of Saturday, with numerous wrecks leading to the closure of a long stretch of Interstate 80 in both directions.
Significant snowfall and blizzard conditions were reported in many Tribland locations, but the region may have been spared the worst of the storm-related problems.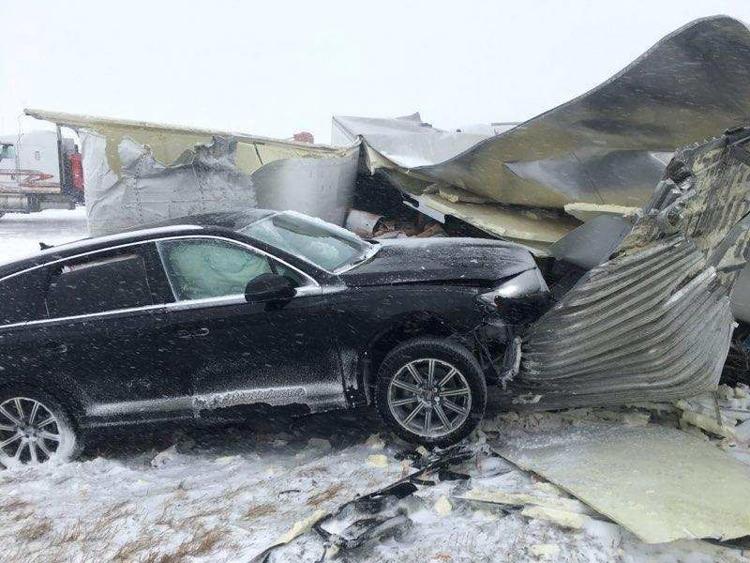 The Nebraska State Patrol reported I-80 was reopened across the state by about noon Sunday after having been closed from Lexington to Gretna in the eastbound lanes and from Gretna to Kearney in the westbound lanes.
The Nebraska State Patrol and local emergency responders were dealing with several different crashes along the way. A number of injuries were reported.
The first large crash was reported about 2:45 p.m. east of York. It involved an estimated 30 vehicles, including at least 15 semitrailer trucks. More than 100 vehicles became stranded behind the crash and eventually were escorted off the interstate.
The second crash occurred about 3:10 p.m. near Aurora. About 15 vehicles, including 10 semis were involved, and at least 50 vehicles were left stranded before being led off I-80.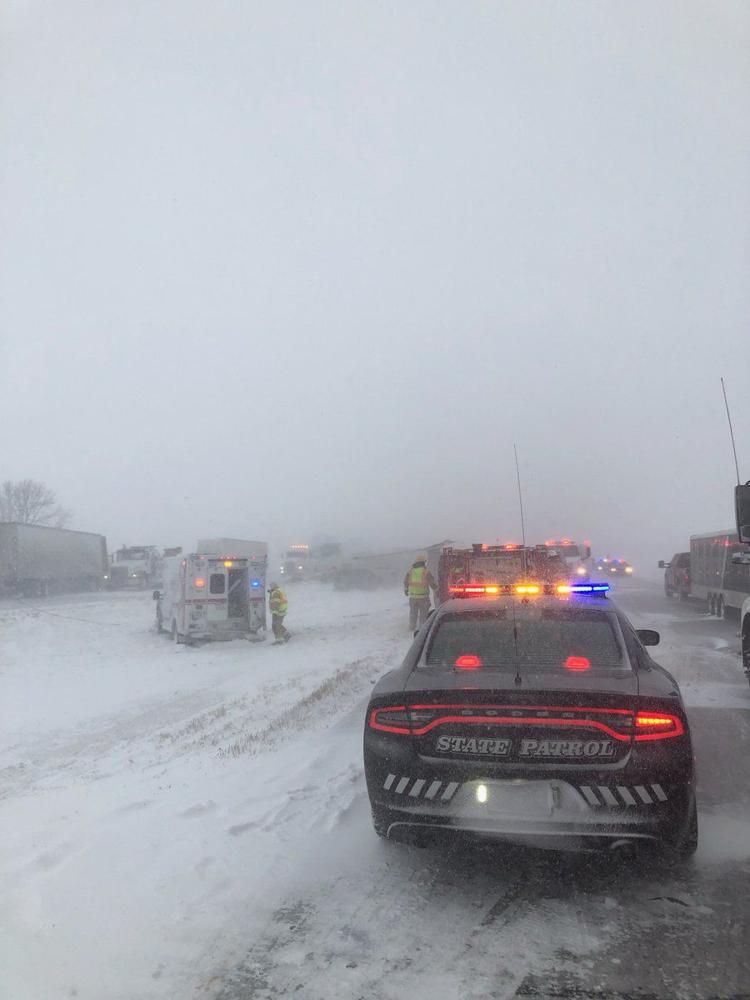 A third crash occurred about 4 p.m. near Waverly, with a total of 25 vehicles including about 15 semis involved. No significant injuries were reported there.
The crash near York reportedly included injuries to six members of the Waco Volunteer Fire Department when an ambulance responding to the emergency call was struck by a semi, the fire department said in a Facebook post late Sunday afternoon.
Of those six injured, four were taken to a local hospital for evaluation and treatment. Two were released Saturday night, but the other two were transferred to a trauma unit for treatment. One had successful surgery on Sunday and one was yet to have surgery. Both were in intensive care but were stable, the Facebook post stated.
Around Tribland, snowfall of up to 8 inches (at a location northwest of Superior) was reported for the 24-hour period that ended 7 a.m. Sunday. Other totals included 6 inches east of Red Cloud and northeast of Franklin and 5.4 inches just southeast of Hastings.
By 6 p.m. Saturday, the official 18-hour snowfall at the Hastings Municipal Airport was 2.9 inches, the National Weather Service reported.
The Hastings Police Department responded to six non-injury crashes Saturday, all of which were weather-related.
Sgt. Jason Haase with the Hastings Police Department said no crashes were reported on Friday.
"It was lower than what we had anticipated," he said.
He attributed the lower number to warnings about the storm being posted on social media.
Haase said the Hastings Street Department was out spraying the streets on Saturday morning before the snow started up. After the snow stopped, crews came out in full force to plow the streets, wrapping up about 2 a.m. Sunday.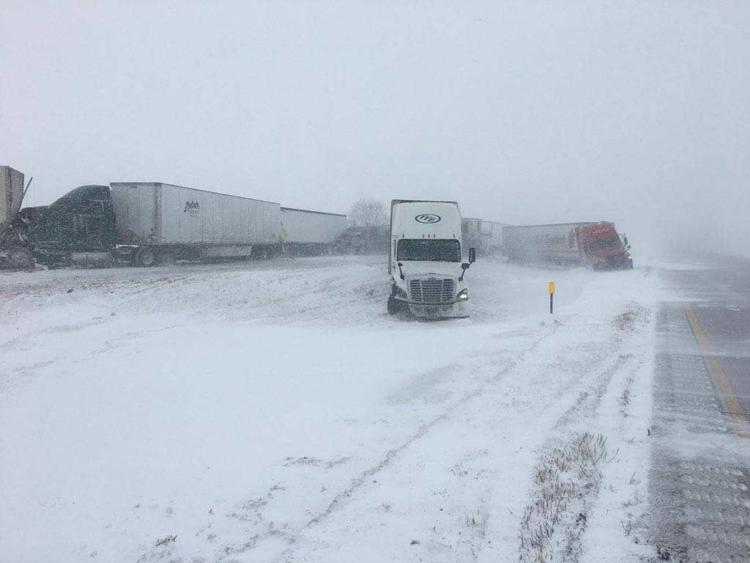 At the Adams County Sheriff's Office, there were no crashes reported and only four motorist assist calls received for vehicles stuck in the snow.
Officer Cheryl Bontz said there are often more accidents during the first snowfall of the season, but motorists become wiser as winter continues.
"Most of them stayed home when it was snowing," she said.
Area sheriff's offices reported no major problems or incidents arising from Saturday's storm, but that doesn't mean conditions weren't nasty.
At 4:26 p.m. Saturday, the Fillmore County Sheriff's Office in Geneva reported via social media that visibility was zero on all highways in the county: U.S. 81, U.S. 6, Nebraska 41 and Nebraska 74.
"It is too dangerous, and travel is NOT recommended," the post stated. "Stay home, safe and warm with your families."