C.K. Moore's short run on the pro bowling circuit years ago helped form connections he is now using in his first year coaching at the collegiate level.
Moore, a Pensacola, Florida, native, moved to Hastings this summer to take over the bowling program at Hastings College, following the resignation of Ron Hergott.
Pensacola is part of a bowling breeding ground, Moore said. The South is chock full of king pins and he was once one of them.
"It's a bit of a mecca for bowling," he said.
Moore, who was a pastor for 40 years, competed for a little over a year on the pro tour. But throwing strikes in Pensacola led him to meet Kristopher Prather.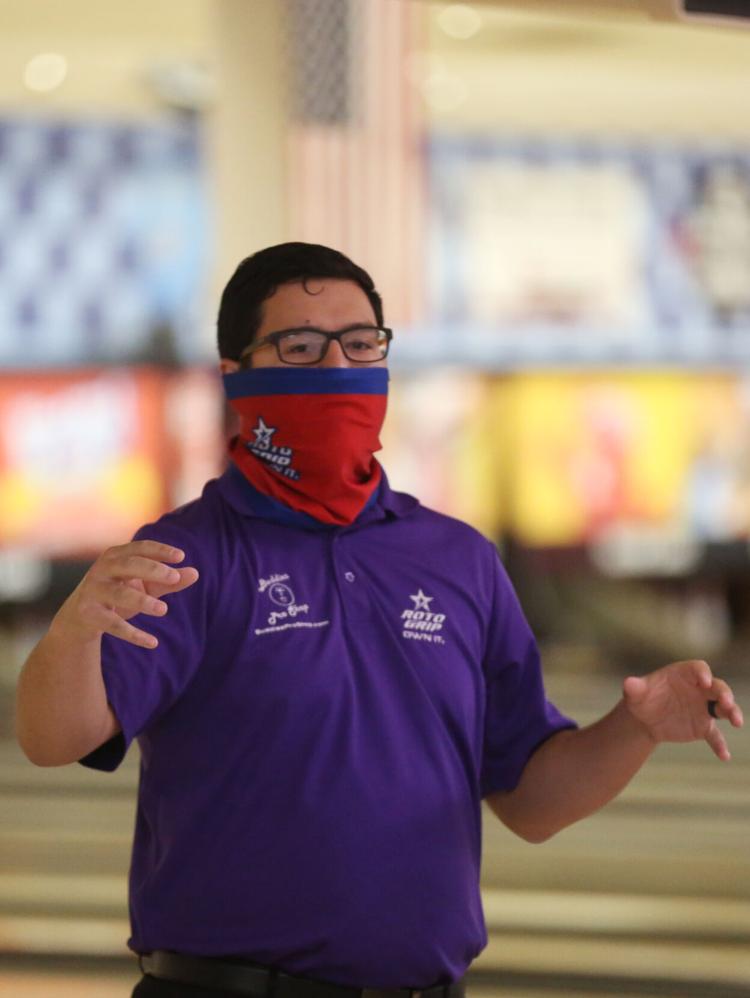 Prather, 28, is considered by many as an up-and-comer in the professional bowling scene today. To date, he has three PBA wins, including one major. His father's alley was a spot where Moore often practiced and competed, and thus, a friendship developed.
On Friday, Prather surprised Moore's team at Pastime Lanes in Hastings during the Broncos' practice session.
Hastings College was set to host the Bronco Open on Saturday and Sunday, but it was canceled last minute due to concerns over the novel coronavirus disease, COVID-19.
Prather (pronounced pray-thur) already was scheduled to make the weekend trip, but now it's even more special since the tournament has been nixed.
"This guy is the hottest bowler on the planet right now," Moore said. "To have him here and have him share his experience and his knowledge, they're going to hear it differently than me saying it."
Prather, who drove in from Chicago, said he's only recently veered into coaching. His goal is to help anybody who wants to listen.
"I just try to promote a positive outlook on bowling," he said. "Bowling is struggling right now attracting the younger generation because it's not as glamorous as the NBA or football or baseball."
Prather advocates for the game because he was nearly born in his family's bowling center. On New Year's Eve 1991, Prather's very pregnant mother walked around the alley, picking up the heavier balls to try and induce labor. The goal was to have Prather born just on the other side of the new year.
"In Florida, at the time, you got, like, a big tax break and free diapers and stuff if you were the first baby born of the year," Prather said with a laugh. "So (my dad) was trying to get that to happen."
Prather was born on Jan. 1, 1992, but was not the first Florida baby birthed closest to midnight.
"From that point on, I grew up in the bowling center, started competing in actual tournaments at age 9, and wanted to be a professional bowler ever since," he said.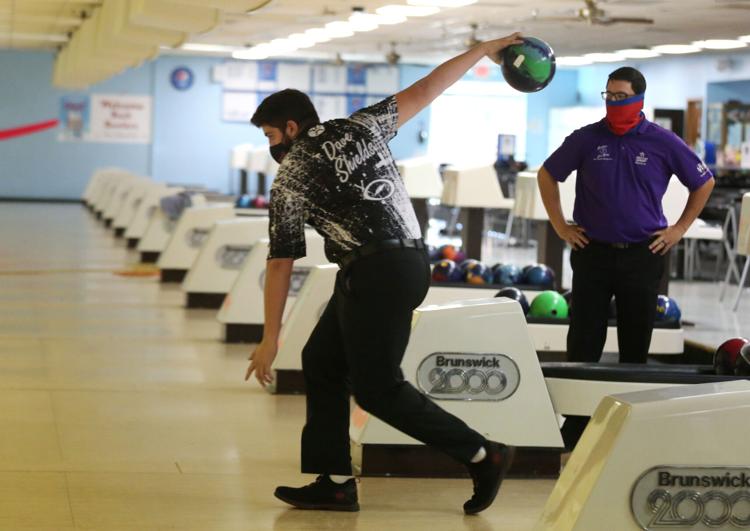 His dream came true in 2015, which was his rookie season on the pro circuit. It's not the life you might think it is, although the best of the best — which Prather is on the path to be — can do quite well for themselves.
By winning the 2020 Tournament of Champions in February, which was broadcast live on Fox, Prather earned $100,000.
"He may not win every tournament, but he can grind out a check," Moore said.
Prather knocked off Bill O'Neill (12 PBA wins, two majors) in the finals of the TOC. He's bowled against the likes of legend Pete Weber and even current world No. 1 Jason Belmonte, an Australian known for his two-handed style.
"It feels like every time I make a TV show, I'm bowling against guys who are top 10 in the world and that are going to be in the hall of fame," Prather said. "I kind of thrive on that because before last year, nobody really knew who I was and it just motivated me."
Prather's approach to bowling, which he said he'd do his best to impart on the team at Hastings College, is more mental and strategic than anything physical.
"Mental game and lane play is where I really excel," he said. "It's something that can be learned, whereas physical game is something you have to be gifted, to an extent. You can be taught that but you have to have some athleticism."
Prather credits his time at Wichita State University, one of the premier college bowling programs, for his knowledge and focus on bowling's intricacies.
"That was my spark to say, 'OK, I want to learn everything I can about the sport of bowling so that way I have the best advantage when it comes to competition,'" Prather said.
Moore said his goal in taking over at HC was to bring in a pro bowler to allow his team to see and hear what it takes to succeed in the sport. With Prather, he's delivered.
"Kris' knowledge of the lanes, his equipment and how to match it to the lanes, and his versatility — he can throw it as straight as a string, he can hook it as many boards as anybody else, and he can do it as well as anybody else," Moore said.
"He can be competitive, and that's what I wanted our guys to see was that it might not be their tournament to win, but they can grind out a place; that they bowled well because they adapted to what was going on around them."
Moore sees Hastings College, which competes against schools of all sizes and in all divisions, as a program in fine shape.
"Ron (Hergott) wasn't a bowler, but to his credit, he had a good eye for kids who knew how to bowl and work together," Moore said. "The last six or seven years, this program has just done very, very well for being a startup. I'm here to try and build on what (Ron) has done."