LINCOLN — You could smell a stench of death coming from Nebraska football in the first half against Iowa on Friday in Lincoln, as the Hawkeyes seemingly had a firm grasp on the game with a 24-10 lead.
Any chance at qualifying for a bowl seemed all but lost.
Then came the surge.
Nebraska made beaucoup mistakes. All of the usual suspects that have dogged this program were prominently featured in front of an after-thanksgiving television audience.
Iowa hits a field goal with one second remaining, walking out of Lincoln with a 27-24 win.
It was a familiar finish.
Turn out the stadium lights, thanks for coming.
Football is a funny game. In the first half Iowa got all the breaks, or should I say made all of its own luck.
The second half featured an improbable comeback by Nebraska. Improbable because we've seen this script play out time and again.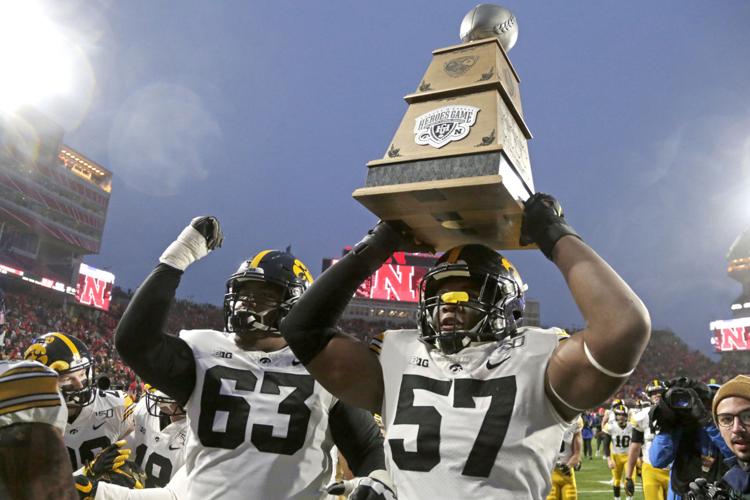 NU capitalized on good field position early in the third quarter, scoring on drives of 59 and 60 yards. The rally included a spectacular play call that saw freshman Luke McCaffrey connect on a 39-yard touchdown pass to JD Spielman to cut Iowa's lead to 7.
Suddenly, the air in Memorial Stadium became electrified and Nebraska was alive.
Then came the fourth quarter drama. Iowa gets the ball back with 32 seconds to play and 74 yards away from winning the game, drives the length of the field to hit a 48-yard field goal with one second to play.
As exciting of a finish as it was, there are no moral victories in this game. Not by a long shot.
The message in the postgame locker room was this team is close. You can point to six games this year that if Nebraska had made one or two more plays we'd be talking about making reservations for the bowl game.
As much as we may have wanted to see Nebraska rise up in the biggest game of the season with a bowl trip on the line, we were instead reminded once again of what this program continues to lack.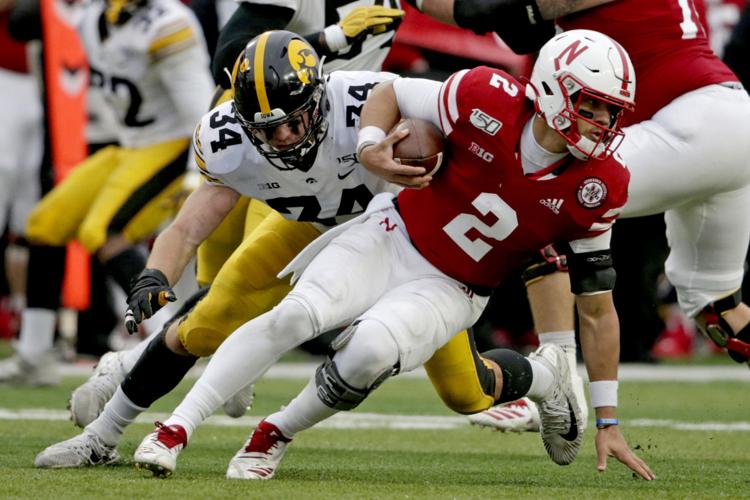 Nebraska's defense had no answer for Iowa's three-tight end sets and power runs in what was the decisive first half of football. Nebraska's offense looked lost and confused and lacked a sense of purpose right down to the final whistle. Special teams were a disaster.
It was the 2019 season in a nutshell.
Iowa's win exposed everything wrong with Nebraska football.
The loss was a clinic on how bad teams lose games.
Nebraska's struggles are no secret, really. But after a good performance on the road at Maryland last week there was an inkling of hope Nebraska could benefit from a shot of confidence against Iowa.
Instead, Nebraska is sitting at home for bowl season for the third consecutive year.
Despite a valiant second-half effort by Nebraska, that's the bottom line.
Hard to remember a time in the modern era of Nebraska football when there has been such a bowl drought.
For a little perspective remember it once was virtually automatic for Nebraska to go bowling. Consider though how many more bowls there are in the modern day. You have to try really hard to not qualify.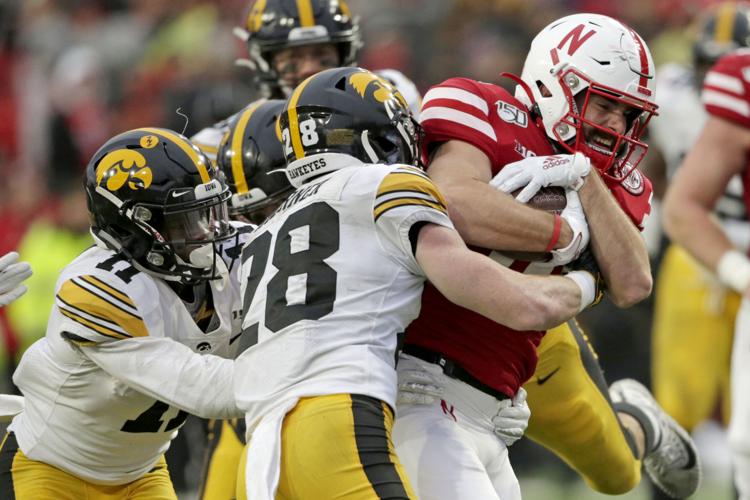 Losses to Indiana, Purdue and Colorado, for starters, are cases in point. Had NU taken care of business when it should have it wouldn't have come down to another heartbreak loss.
Let's be clear. Nebraska has earned this inexplicable streak.
You won't find yourself playing in the postseason when your star quarterback lacks consistency, your play calling on offense often is a head scratcher, and your offensive line gets whipped at the line of scrimmage.
We saw that bad movie play out in the Iowa game.
Adrian Martinez never made a big play against the Hawkeyes. The only big plays at QB came from McCaffrey, who seemed to provide a spark every time he touched the ball.
Yet time and again coaches stuck with Martinez. I get that he's the starter — the guy Nebraska has put a lot into trying to build an offense around.
But why not go with the hot hand?
Martinez's sophomore season at Nebraska will forever go down as the most disappointing of any in Husker history. Hard to remember a player with so much promise play so poorly in a second season.
We just kept expecting No. 2 to turn in a dominant performance.
Nebraska's shortcomings shouldn't all be shouldered by Martinez, but his 2019 performance personifies this season of frustration.
No doubt this team is missing pieces, skilled players around Martinez to make this team go. That's a discussion for another day perhaps.
"I think this team's confidence can sometimes be fragile," Head Coach Scott Frost said. "I liked how this team played at Maryland. This whole thing needs some good things to happen.
"I'm not defending anybody on the team, we all need to get better. There's a lot of things happening around the quarterback that needs to get better. We still have a long way to go. At the same time when you come up short one play in several games you're not that far off."