Pink was the dominant color as softball youth took the field Thursday to honor two moms battling cancer.
Players in both dugouts donned pink bows and pink socks Thursday evening for a softball match-up between Hastings Public Schools classmates. Coaches from the Hastings Crush Black and Hastings Crush Orange wore pink socks in tribute.
The two teams with girls ages 9-11 from HPS are participating in a youth softball league organized through the Hastings Parks and Recreation Department. Once they were set to face each other, the parents and coaches decided to make the game a special event. The teams agreed to wear pink to bolster cancer awareness and honor families who are struggling with cancer or have battled it in the past.
Brandon Schroeder, the coach for the Hastings Crush Black, said the team members and their parents forge a bond he described as a summer family. They spend a lot of time with one another through the season traveling to games and cheering on their girls, giving them an instant bond.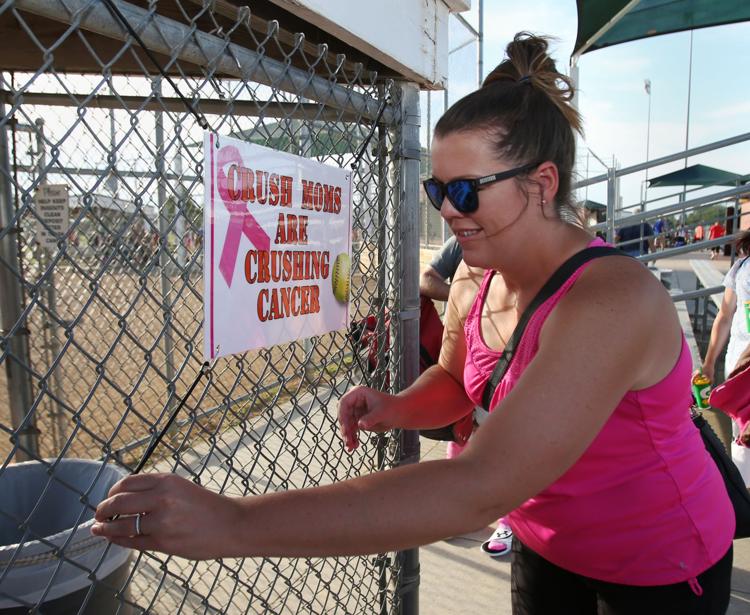 Since the two teams were going to face each other on Thursday, he said, he welcomed the idea of making the game more festive.
"It's going to make this more fun and do something to acknowledge these moms," he said. "We wanted to have it be a fun, relaxing night for those moms to come out and see their summer families."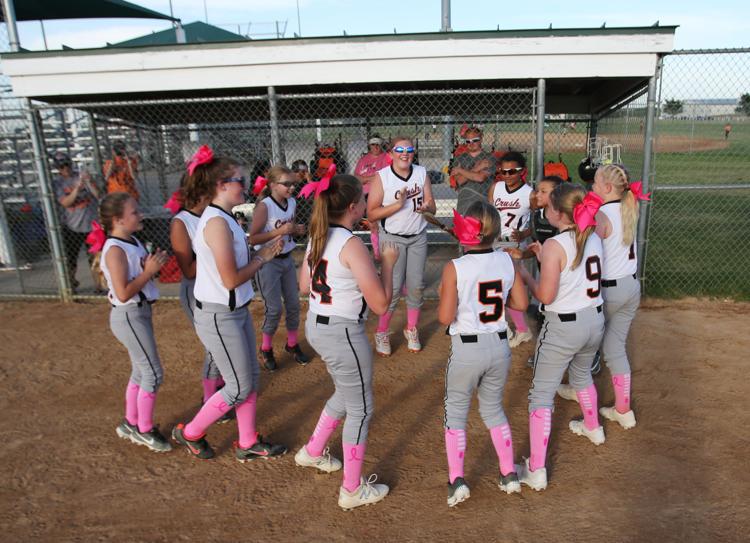 Kayla Sadd, whose daughter participates in Hastings Crush Black, came up with the idea as a way to recognize two mothers on the opposing team currently battling cancer, Tammy Craig and Tamisha Rose-Osgood.
Sadd works with Rose-Osgood and said the two have become closer since their daughters started playing softball.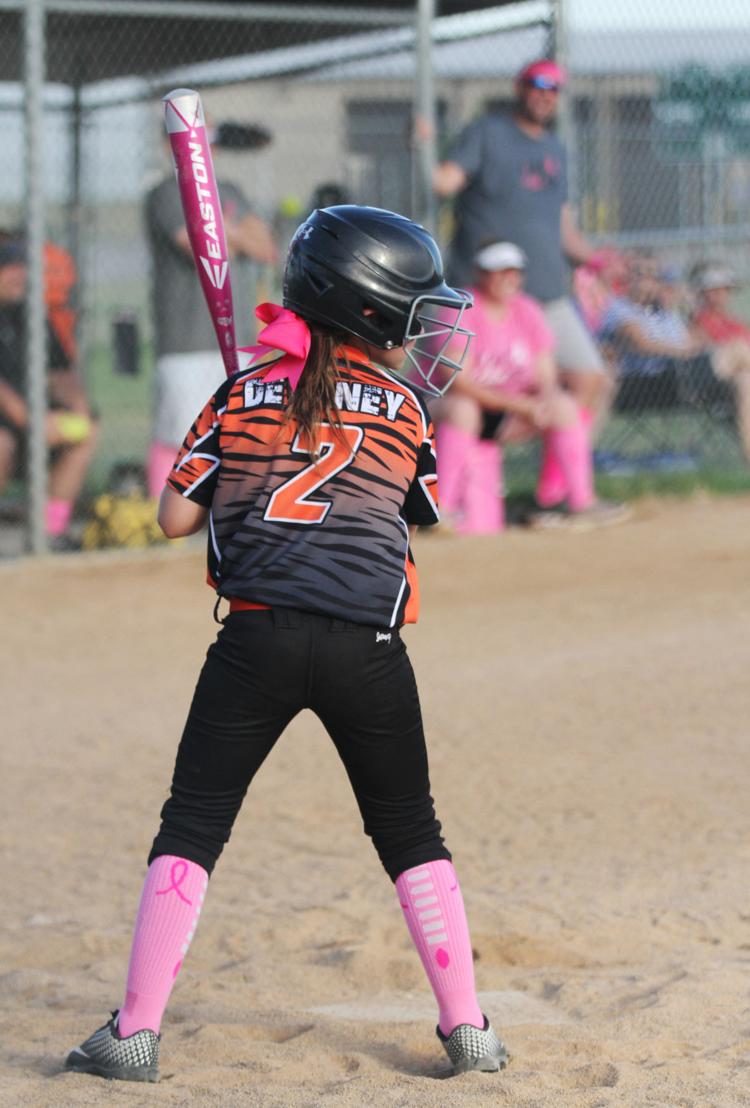 "She's gone through so much, but you wouldn't be able to tell because she's so brave," Sadd said. "We're all here for her. I thought it would be a great way to give her support."
Rose-Osgood endured a premature birth in April 2019 and her child was stuck in the hospital for nine weeks. In August 2019, her husband was involved in an automobile crash. She had been helping her husband recover before she was diagnosed with cancer earlier this year.
Rose-Osgood said she wouldn't have been able to get through the trying times without other parents' help.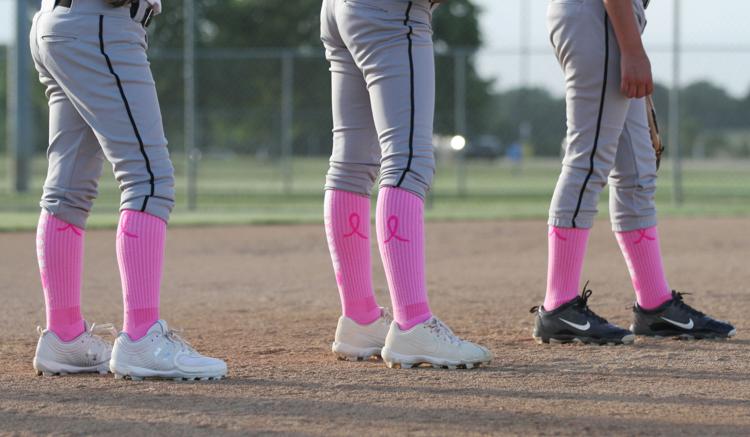 "Our family has endured a lot, but the grace of God and their support has been amazing," Rose-Osgood said.
Craig is a fellow Hastings Crush Orange mom who was diagnosed with cancer in October 2019. At first, she struggled breaking the news to the rest of the parents, but received overwhelming support once she did. She was thankful for the Hastings Crush Orange coach Andria Head offering to take her daughter to games she had to miss due to treatments.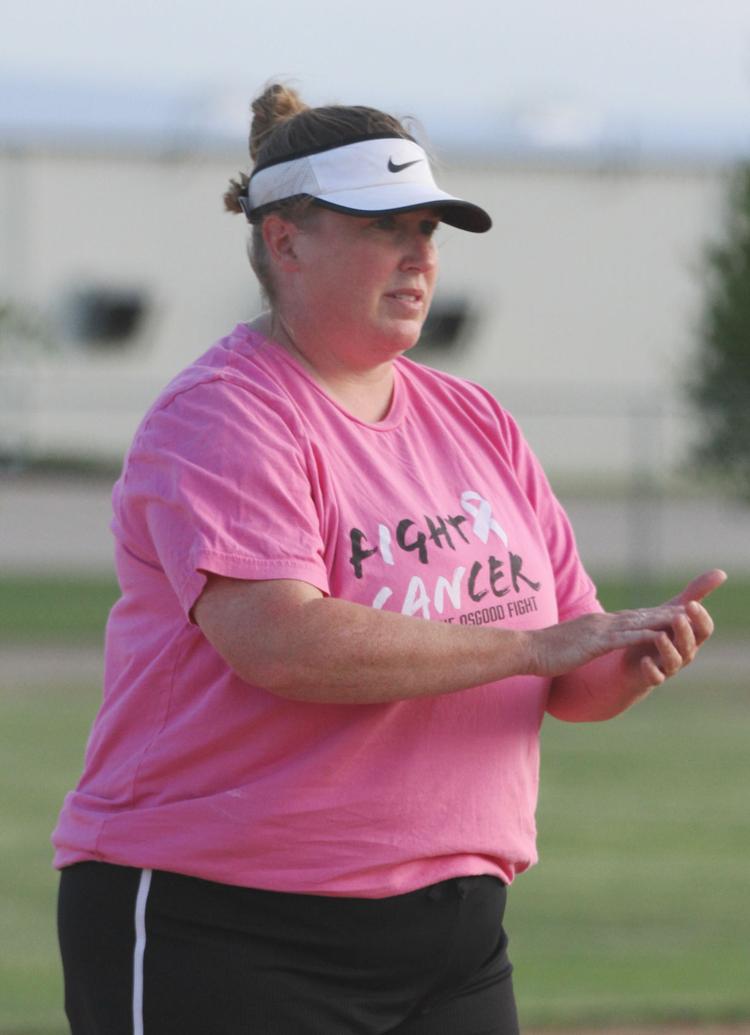 "It speaks volumes to what they do for the kids," Craig said. "This is a tough thing to deal with by yourself."
She said she was honored by the parents' gesture to do a Pink Night, but noted that many people are in treatment or have battled cancer in the past. She said those people need to be honored, as well.
Head said she hopes the effort will bolster cancer awareness and show the girls a glimpse of the bigger world.
"For the girls, it's eye-opening to appreciate what their teams' families have been through," she said. "Maybe it will remind people to be diligent in cancer screenings."