The offense was there for No. 3 seed St. Cecilia. The defense, however, was not.
One bad inning did the Hawkettes in Wednesday to open the Class C state softball tournament at Smith Softball Complex, and St. Cecilia's title hopes in its second year as a program will have to go through the consolation bracket.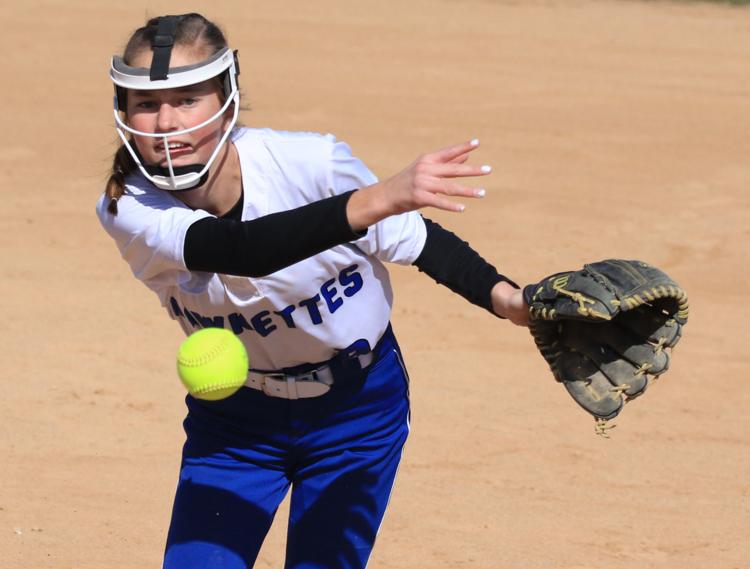 Arlington scored five runs in the sixth inning after trailing most of the game, which led to the Eagles' eventual 9-7 victory.
The Hawkettes, which boast just two upperclassmen on their roster, showed their inexperience Wednesday.
Lone senior Natalie Kissinger pitched well enough to win in the circle, and the Hawkette offense posted seven runs, but the third phase of the game of softball failed the first-time qualifiers.
"Our weaknesses showed today," STC head coach Ryan Ohnoutka said. "I thought Natalie pitched really well. If you look at all the plays that (Arlington) scored on, they were just those little doink shots almost. Some luck hits. But you also have to credit them, their top three hitters are tough."
The top half of Arlington's lineup did the most damage Wednesday, especially in the defensive disaster that was the top of the sixth.
A single and an error by STC's Grace Sullivan at third tied the game at 5-5 with one out in the inning. But the lineup then flipped over.
Arlington lead off Kylee Bruning smashed a two-run home run to left center that put the Eagles in front.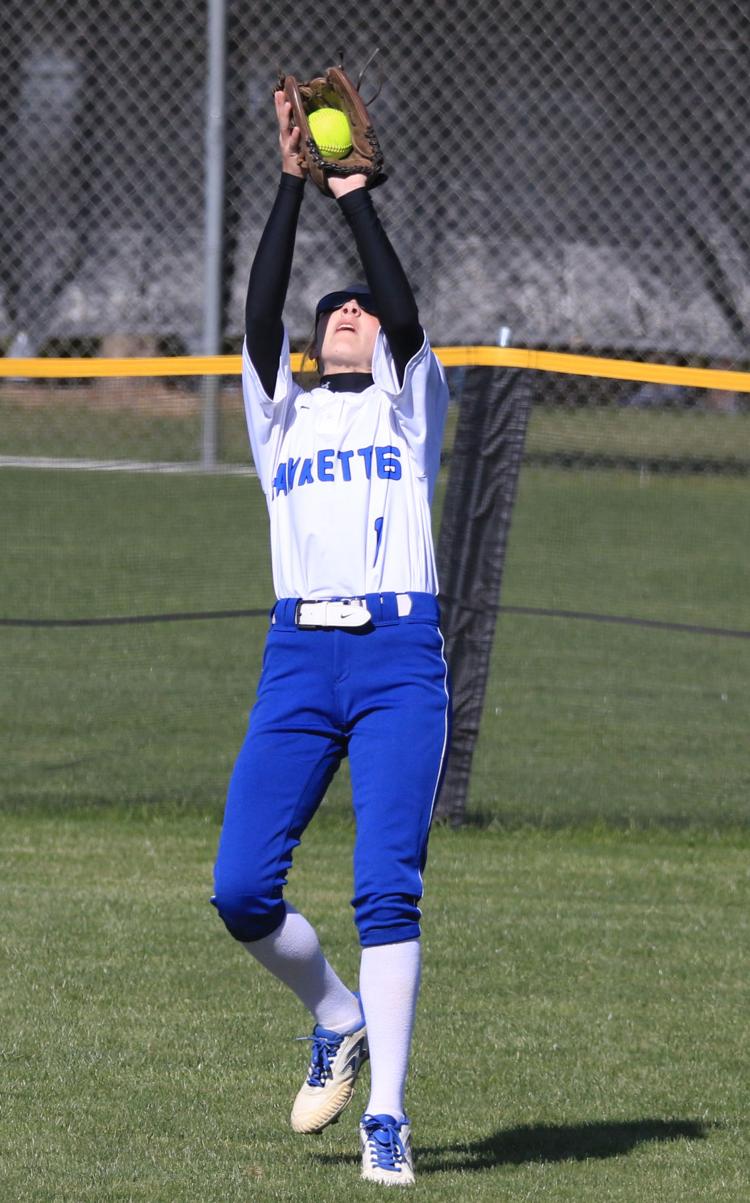 Jaidyn Spoon then reached on an error by Kiersten Kober at short before three-hole Sarah Theiler triple down the left field line. Theiler later scored on another fielding error at third after Kissinger, who caught a liner back to the circle, threw to third to try and turn two. The ball clipped the glove of Sullivan, allowing the run to score.
All of sudden, St. Cecilia, which led from the first inning to that point, was trailing 9-5.
"We just didn't make the plays today," Ohnoutka said.
St. Cecilia responded with a pair of runs in its half of the sixth after Kober launched a two-run blast that brought in Bailey Kissinger, which cut the Arlington lead in half to 9-7. But Theiler tossed a 1-2-3 seventh to force the Hawkettes into an elimination game Thursday at 9 a.m. against Auburn.
The Hawkettes trailed 3-0 after just half an inning. An RBI double by Cadence Robinson scored Spoon and Theiler, who singled and reached on a fielder's choice, respectively. Robinson later scored on an infield single by Elaine Tierney.
St. Cecilia fought back with four runs in the bottom of the first on five hits. Bailey Kissinger, Kober, and Natalie Kissinger all singled before Shaye Butler scored two with a double to the right-center gap. Tayelor Butler followed with a single to score her sister.
"That was huge," Ohnoutka said of his team's response after facing a 3-0 deficit. "Once we scored four runs in the first inning, I knew we were going to be fine on offense. The bats were fine. We scored seven runs, and there's not too many games where we've scored seven runs and lost."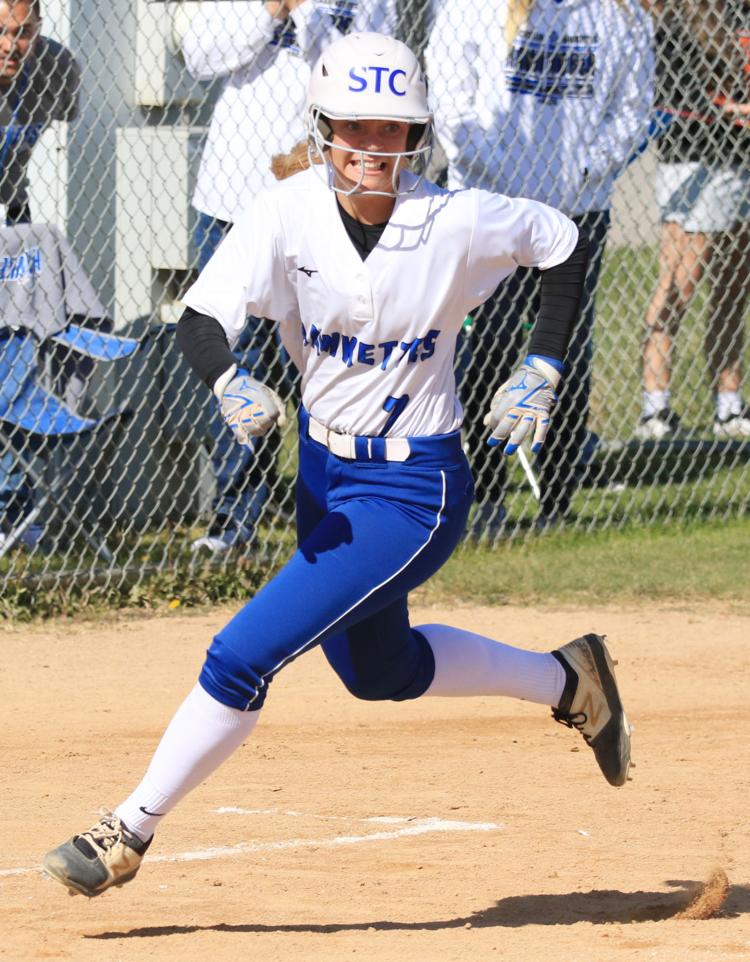 Bailey Kissinger added a home run in the bottom of the second to double STC's lead at that point.
"I thought we had a good approach one (Theiler)," Ohnoutka said. "She was throwing a curveball outside, and the umpire wasn't giving much on the outside corner. We told our girls to stay on it and hit it to the opposite field...I thought we did fine on offense, it was defense where we had some problems."
Ohnoutka is confident in his young group's ability to respond. The Hawkettes lost back-to-back games just twice this season — one instance was a doubleheader they were swept in.
"These girls have fought all year and they're going to continue to do that," Ohnoutka said. "We'll be ready (Thursday)."
Arlington.........301 005 0 — 9 11 1
St. Cecilia........410 002 0 — 7 11 3
W — Sarah Theiler. L — Natalie Kissinger.
2B — A, Cadence Robinson; STC, Shaye Butler.
3B — A, Theiler.
HR — A, Kylee Bruning; STC, Kiersten Kober, Bailey Kissinger.