Neither Jon Smith nor Becky Sullivan had competed in the Hastings Open at any point in the last five years, but both walked away from Lochland Country Club as champions on Sunday.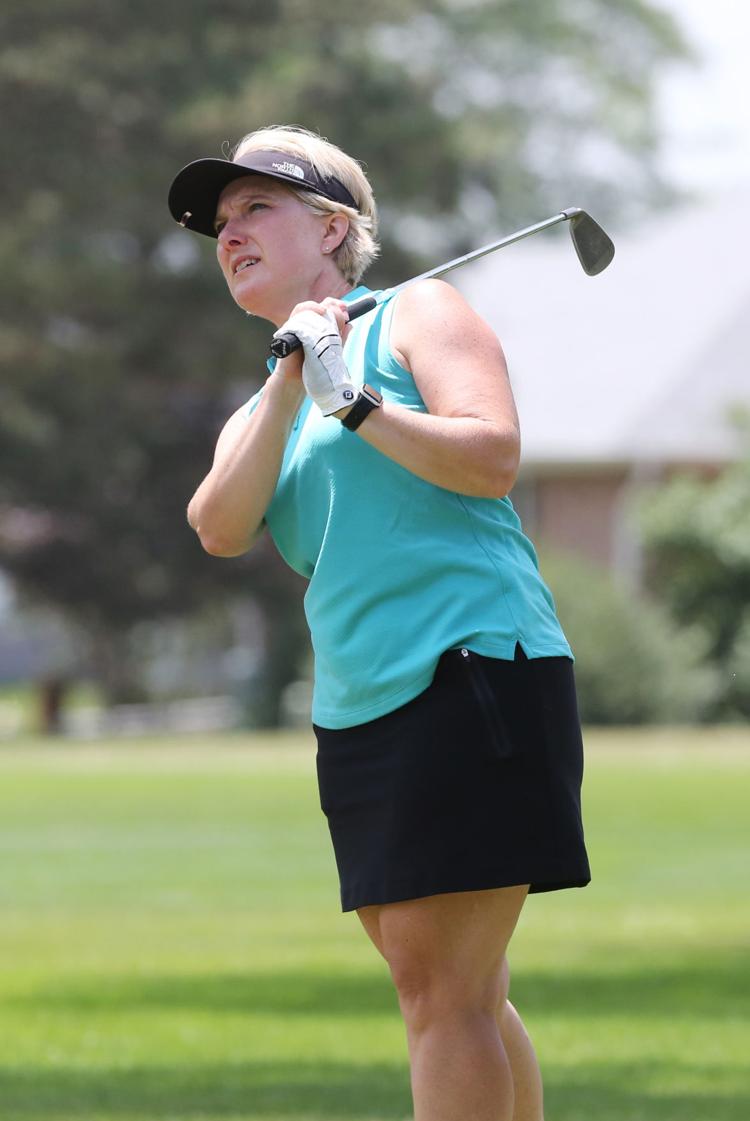 Smith won the two-day tournament in the Championship Flight while Sullivan was the Women's Flight winner. Both players said they enjoyed the weekend's tournament and felt it brought a sense of comfort during a time where normal has taken a new meaning due to the novel coronavirus, COVID-19.
"It was great to be able to pull the flags out — with COVID, we had to leave the flags in for so long. And there were ball washers again; it was good to have some of that normalcy back," Sullivan said. "And we were outside so it's easy to social distance. It's not hard to stay apart from each other but get to enjoy each other as well."
"We were able to pull flag sticks and it was real golf. A little sense of normalcy, I suppose," Smith said.
Sullivan cruised to the championship, shooting an 82 the first day at Southern Hills Golf Course and firing an 85 at Lochland Country Club on Sunday for a two-day total of 167 — 12 shots better than second-place Karen Johnson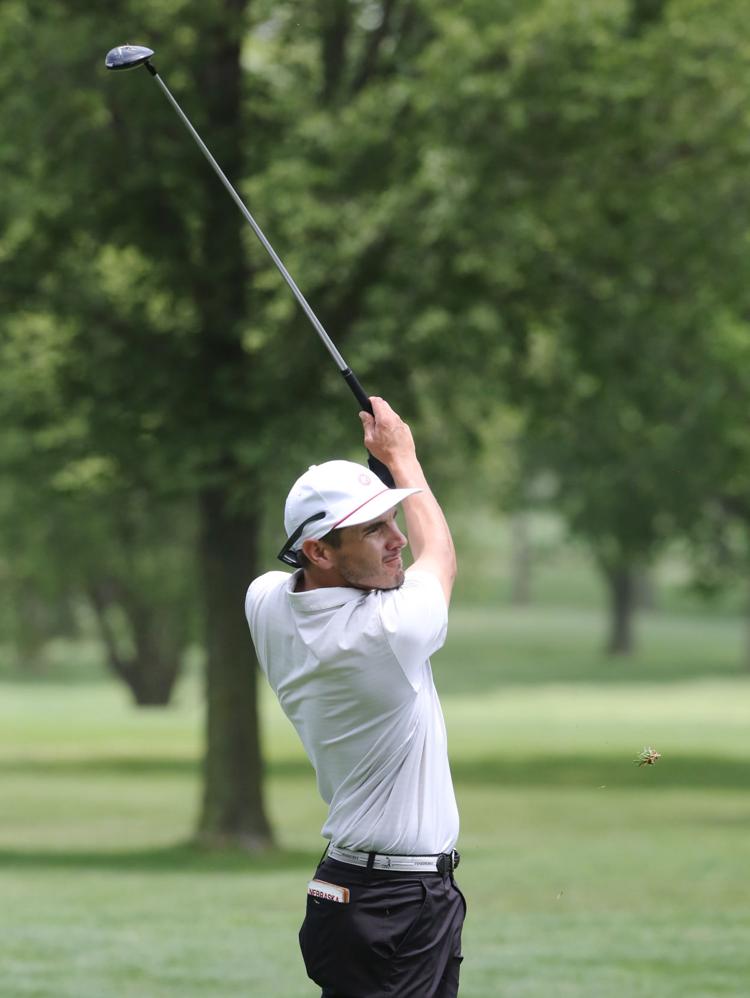 "I haven't played in this tournament for 11 years," Sullivan said. "It was fun to get out and compete again. It's been a while ... My putting wasn't awesome, but it was fun to compete again.
"It's always fun to win, but we got to play with some great ladies. We have some great golfers in the area, so it's fun to get to play with everybody and catch up with everyone."
Tee shots were a big factor in Sullivan's championship run. Her towering shots left fellow competitors in awe.
"I was hitting my driver really well (Sunday)," she said. "My putter was kind of the thing that let me down. I would have liked to hit a few more putts than I did, but I was hitting the ball well off the tee."
Sullivan admits she had holes she wishes she could take back, but overall she was proud with the way she played. And, perhaps just as importantly, she had fun doing it.
There were 10 golfers in the Ladies Flight this year, and Sullivan said they all help make up a special group of women golfers in the community.
"In the Hastings area, there's a great group of women that like to play and like to play competitively," Sullivan said. "We all support each other, but we all want to win, too. Some of these people I only see once in a while so it's fun to get together with everybody and catch up."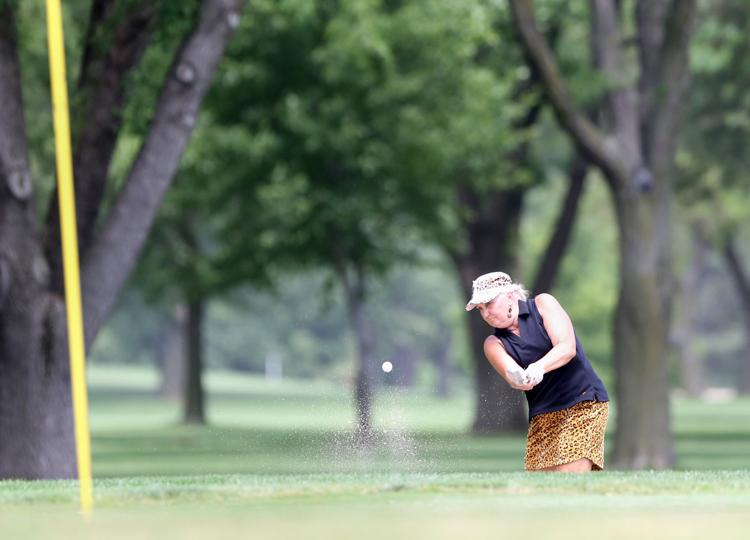 In the Championship Flight, the race was a little tighter. Smith went into the day tied with Alex Zillig and two strokes up on former Hastings College golfers Andy Primavera and Ben Vigil. Just four strokes separated first place from third, but Smith, a seasoned vet at Lochland, was able to fend off a group of younger golfers to hold on for the title.
"The weekend went very well. I had not been playing that well coming in. (Saturday), at Southern Hills ... I hit 15 greens in regulation and ended up shooting a couple under; then, coming to Lochland, which is my home course, I felt pretty good about that. Though, as I get older it gets longer," Smith said with a smile.
Smith shot a 70 at Southern Hills and followed it with the day's lowest round at Lochland with a 71, totaling a score of 141 over the two days. Smith said the final round wasn't anything too special on the front, but he was consistent on the back nine and that made the difference.
"I had a couple bad bogeys on three and four, and after that I kind of got it settled down," Smith said. "I hit it tight on eight for a birdie, which really helped. And then I just played solid on the back."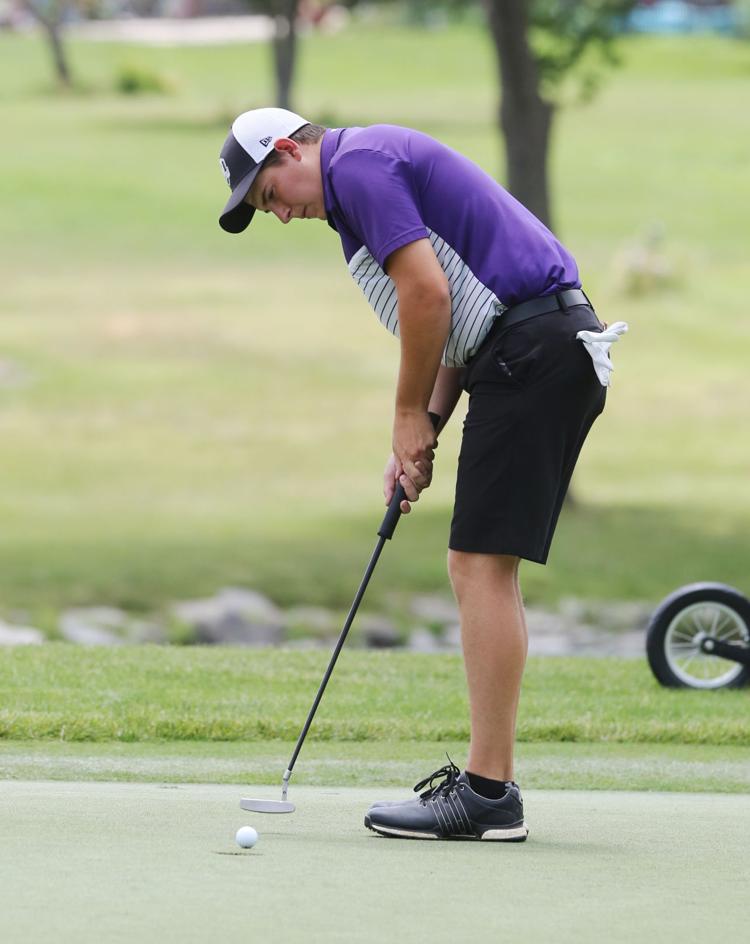 Zillig finished second with a 144 while Primavera took third with a 145, shooting the second-best round at Lochland with a 73.
Smith was accompanied by his son Ethan Sunday, who acted as Jon's caddy. Ethan is a golfer for Doniphan-Trumbull, and Jon said it was nice to get to enjoy the victory with his son.
"It was fun to be back under the gun," Smith said. "It had been a long time since I played in this ... I was nervous. I was surprised how nervous I was. I've played in the club tournament, but this kind of things is a little different. I was very satisfied with the nerves and still being able to hit some shots.
"All in all, a great weekend; frankly, somewhat unexpected."
Hole-in-one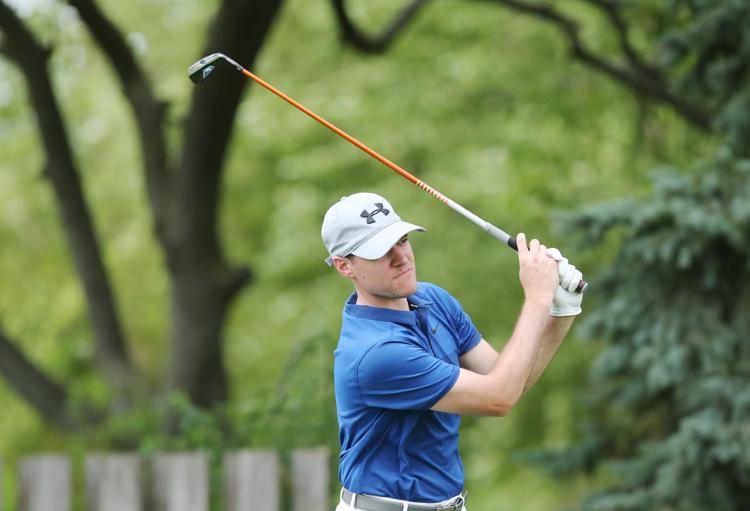 Senior Flight low net winner Gary Young, who shot an adjusted 71-74—145 over the weekend, had one of the shots of Sunday on hole No. 12. He aced the hole with a hole-in-one. Scot Smith and Kirk Nicolarsen witnessed the shot as part of the pairing with Young.
Championship Flight
1, Jon Smith 70-71—141; 2, Alex Zillig 70-74—144; 3, Andy Primavera 72-73—145; 4/5, Glenn Bills 74-74—148; 4/5, Mike Sabata 73-75—148; 6, Marcus Eriksen 75-74—149
Ladies Flight
Low gross — 1, Becky Sullivan 82-85—167; 2, Karen Johnson 86-93—179
Low net — 1, Chris Wilson 73-79—152; 2/3, Rebecca Gerber 76-79—155; 2/3, Sherrie Hollister 75-80—155
Presidential Flight
1, Joey Holling 75-71—147; 2, Skyler Good 72-78—150; 3, Brady Barrett 78-81—159
First Flight
1, Chad Gallagher 77-80—157; 2, Mike Hogan 80-83—163; 3, Doug Hollister 83-81—164; 4, Jason Hupf 85-82—167; 5, Terry Meyerhoeffer 87-81—168; 6, John Bartunek 82-87-169
Second Flight
1, Ray Bonifas 83-81—164; 2, Rich Portwood 80-86—166; 3, Wayne Bonifas 83-84—167; T4, John Landgon 82-91—173; T4, William Odonnel 84-89—173
Senior Flight
Low gross — 1, Scot Smith 76-79—155; 2, Greg Schultz 82-76—158; 3, Steve St. John 83-82—165
Low net — 1, Garry Young 71-74—145; 2, Lee Preston 74-73-147
Third Flight
Low gross — 1, Chris Long 87-90—177; 2, Todd Frazier 93-90—183
Low net — 1, Rich Gion 77-69—146; 2, Bill Krueger 75-74—149; 3, Terry Gerber 72-78—150