All season long, St. Cecilia relied greatly on the right arm of Natalie Kissinger. The Hawkettes' ace totaled 21 wins in the pitcher's circle and had an ERA just over 2.0. But as effective as Kissinger was for the Hawkettes, Auburn's Kylie Allen was just as dominant Thursday against STC.
St. Cecilia scored seven runs and tallied 11 hits in Wednesday's first-round loss to Arlington. Against Auburn in an elimination game Thursday, Allen kept the Hawkette bats quiet, allowing just two hits in an 8-0 shutout and ending STC's state tourney.
"(Allen) pitched really well. Kylie Allen is a top player in Class C. We thought we had a good scouting report on her, but she was just able to locate that fastball on the outside corner," said STC head coach Ryan Ohnoutka. "Auburn was tough at the plate up and down the lineup. They just battled all the way through."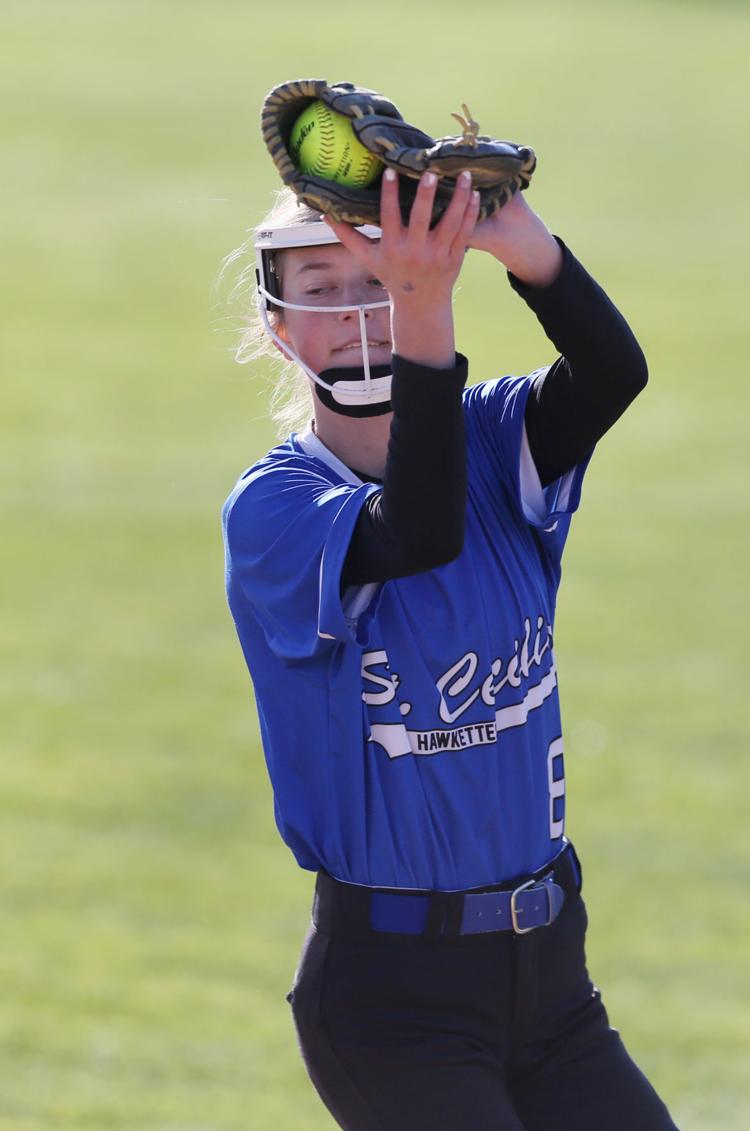 Mackenzie Demuth recorded St. Cecilia's first base knock in the third inning. The Hawkettes had two more baserunners in the game — an error in the fourth and a hit from Olivia Kvols in the fifth, but Kvols reaching third was the closest STC came to scoring.
Allen struck out five Hawkette batters, including the final three of the game.
"I told our girls that we can't just look at that game (to sum up) our season," the Ohnoutka said. "So, we tried to think about all of the good memories we've had."
Kissinger had a solid start in the circle through the first two innings, allowing just one hit. But her control of her pitches started getting her in trouble. In the third inning, Kissinger walked a batter and hit two more and allowed three hits, as Auburn tacked on the first three runs of the game.
In Wednesday's game, defensive miscues cost the Hawkettes, and those demons came back in the fourth inning. With two outs and two on, Jaeleigh Heck lifted a fly ball that was dropped in the outfield. Two runs scored to increase the Bulldogs' lead to 5-0.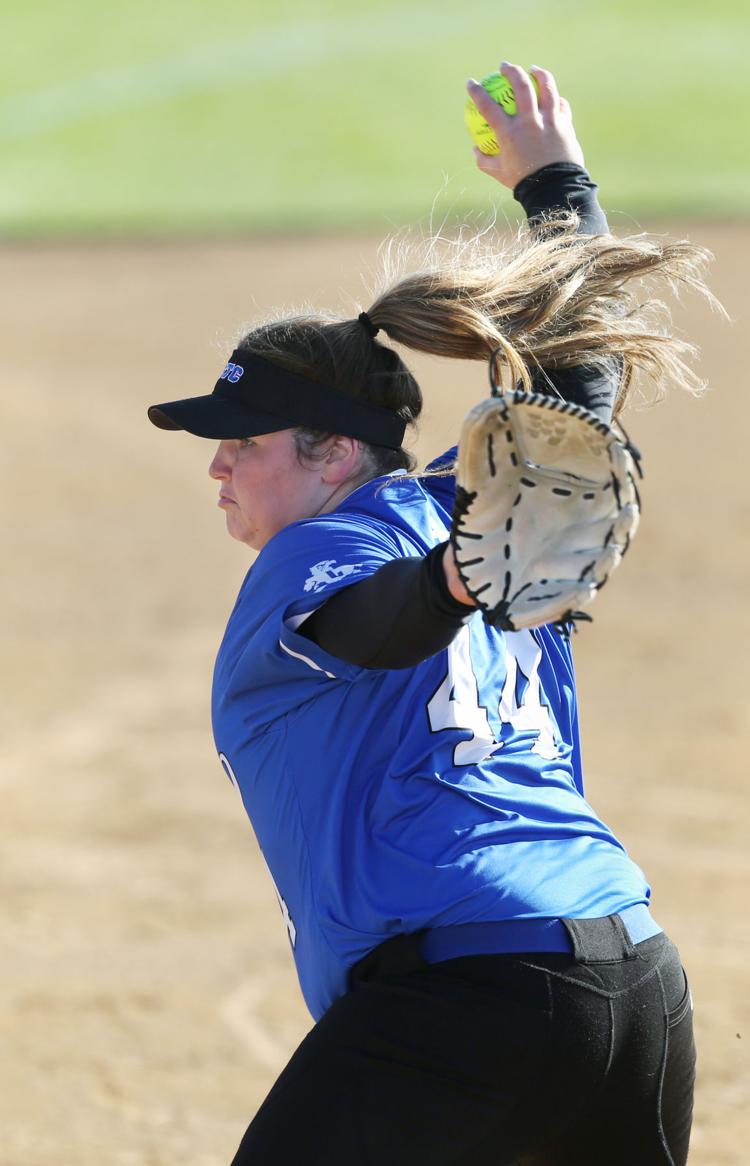 Kissinger hit three more batters and walked another in the fifth; compounded with two Auburn hits, the Bulldogs picked up another three runs — enough to activate the run rule after they shut out STC in the bottom of the frame.
"That (game) didn't reflect what Natalie has done for us or the way she's pitched for the last two years, either," the STC coach said. "She came into the state tournament with a 2.07 ERA and that's just a credit that she's worked hard, extremely hard, since she was 10 years old working with her pitching coach. I'm extremely proud of Natalie. Obviously, her being a senior, we're really going to miss her."
While it's not the ending the Hawkettes were hoping for in their first trip to the state tournament, it doesn't take away from the season that it was. St. Cecilia went 25-9 this year with just one senior and one junior. The rest of the STC squad is made up of seven sophomores and three freshmen.
Ohnoutka is extremely proud of what his young team was able to accomplish in the program's second season.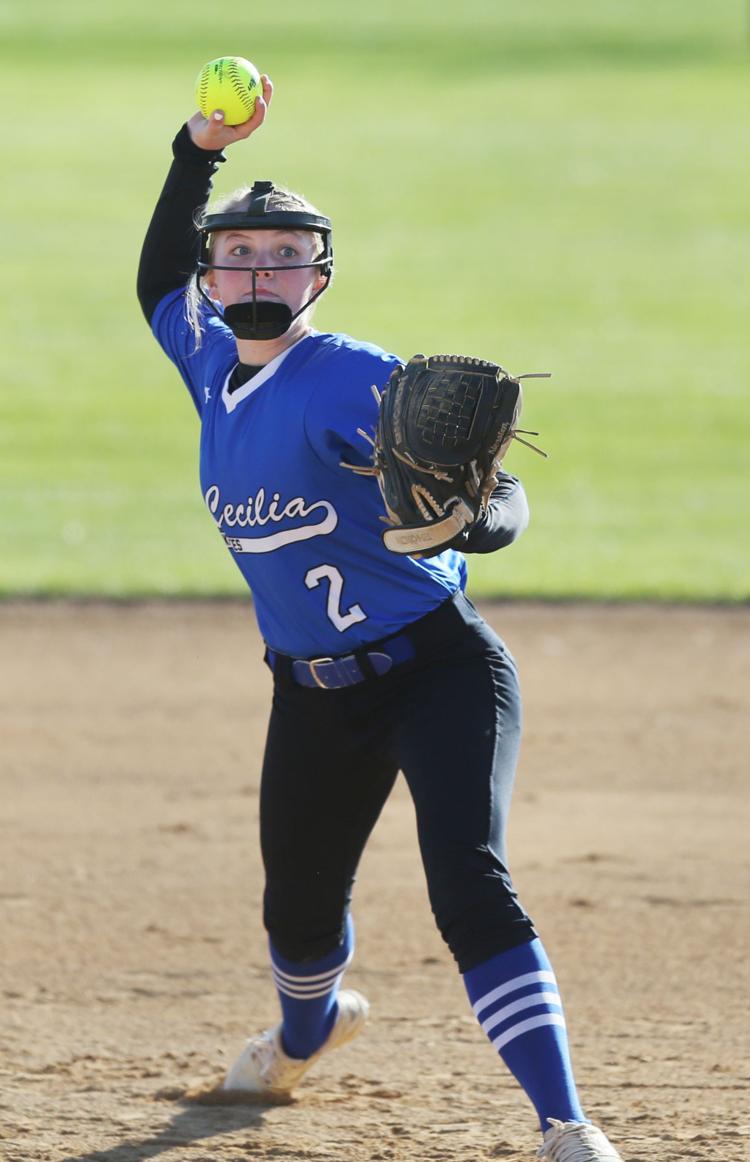 "We've got five sophomores in the starting lineup every day. We told them we were going to be back here next year. To get here in the second year is quite an accomplishment," he said. "I'm just so proud of these girls. We're looking to carry that success from this year into next year and the following years.
"We were 12 strong this year. There's not too many teams in the state that have just 12 players total. I'm just extremely proud of the character of our girls."
Auburn..................003 23 — 8 7 1
St. Cecilia...............000 00 — 0 2 2
W — Kylie Allen. L — Natalie Kissinger.
2B — A, Leah Grant (2).