Hastings was stone-cold frozen at the plate Friday night in its return home from a six-game road trip, where the Sodbusters went 5-1.
The team mustered just five hits across nine innings and fell to the Fremont Moo 2-0.
Fremont's Tyler Erwin dealt devastating pitches that kept the Sodbusters on their back heels, knees buckling and all.
The Sodbusters' approach at the plate didn't impress head coach JM Kelly.
"I think offensively we weren't prepared," Kelly said. "We didn't have good at bats and I feel like that really showed. I felt like we should have scored seven or eight runs tonight."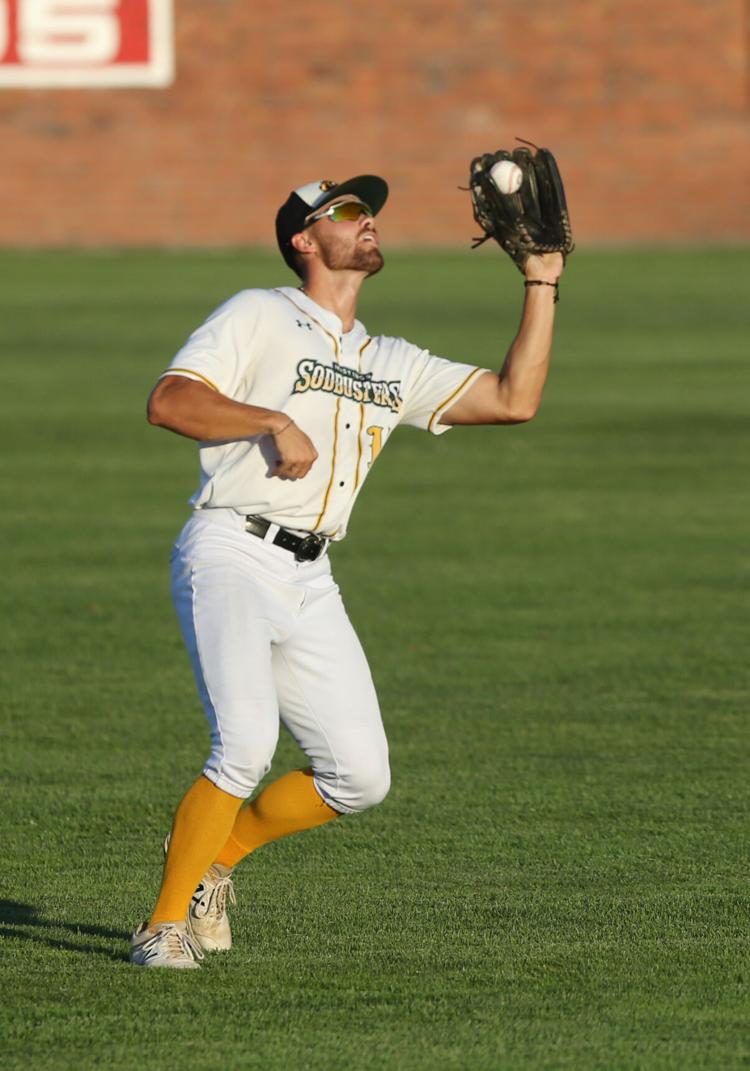 Erwin's fastball was his healthiest pitch for Fremont (15-13). The right-hander painted the outside corner to Hastings' righties and made it unreachable, as well as tempting. He finished the night with nine strikeouts over seven innings, allowing just three hits. His four walks didn't wreak any havoc, either.
Hastings stranded seven baserunners, leaving a man on third base in the third inning, and men on second base in both the fourth and sixth.
"Early on we were extremely aggressive, and then later on we became patient and just started taking fastballs," Kelly said with a half-hearted chuckle. "You'll hardly ever hear me credit someone else's pitching, especially with our offense."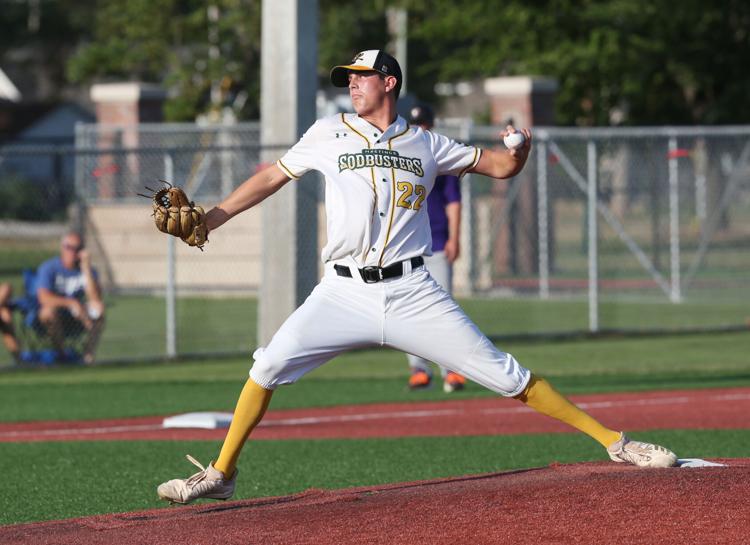 That offense is second in the Expedition League in extra-base hits, behind Fremont. For the moment, it's missing a key piece, though, as Cole Evans is away from the team. Evans leads the team with a .357 batting average.
"Not having Evans hurts," Kelly said.
Nine-hole Dylan Herd was the only Sodbuster with multiple hits. Connor Laux, Ryan McDonald and Reese Anderson all had singles.
The first five hitters in the Fremont order were responsible collectively for all seven of its hits. The bottom four were a combined 0-for-15.
"That's probably what I'm most frustrated about is we wasted two really good outings by (our pitchers)," Kelly said.
Hastings starter Andrew Shaw cruised before he was forced to exit because of the league's pitch count rule, which Kelly is not a fan of.
Pitchers are allotted 105 pitches, and may finish the batter if their pitch count exceeds that number during an at bat.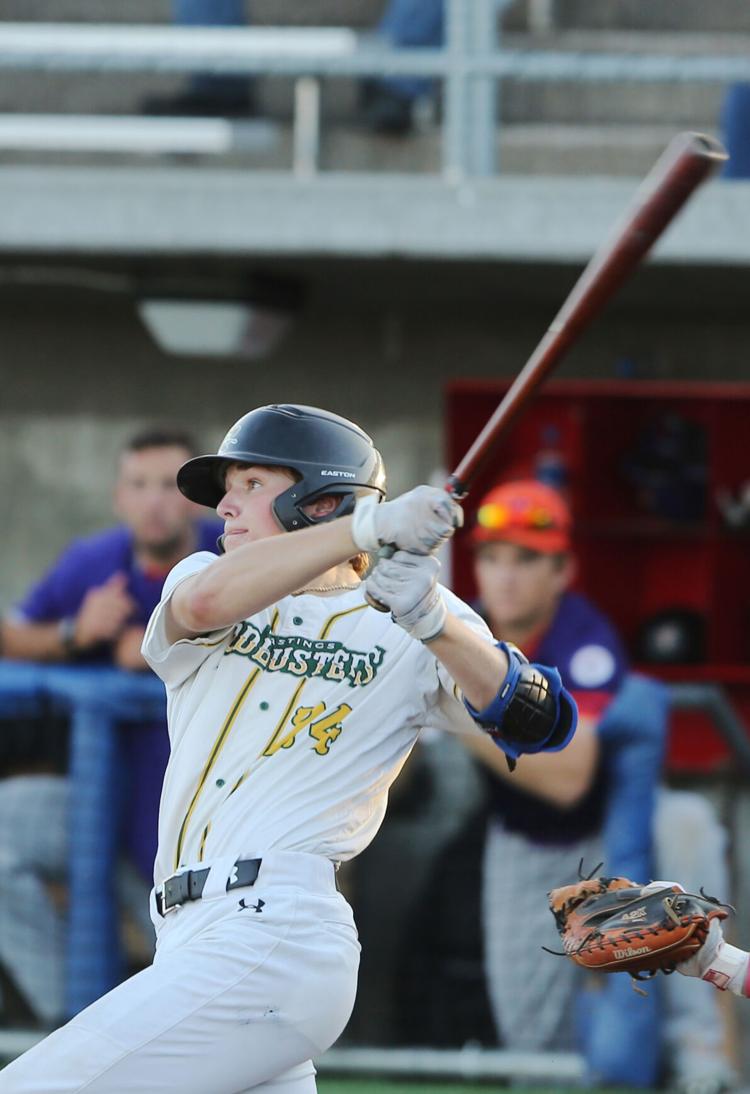 Shaw threw 108 pitches and couldn't finish the seventh. Immediately after his exit, Fremont doubled its advantage with a Kanin Dodge two-bagger to left off of Jake Bigham. Luke Boynton, who reached on a Hastings error, scored on the play.
"It's a stupid rule. It's ridiculous," Kelly said of the pitch count rule. "If these kids are in college and their coaches are fine with it, then I don't know why we're doing it."
Kelly's argument also centered on the spring season being canceled.
"The league (office) is controlling way too much," he said.
Initially, the Moo benefitted from Ronnie McBride's leadoff single in the sixth, and after a pair of stolen bases, Taylor Howell broke the scoreless tie, plating him with a sacrifice fly.
Hastings (15-12) remains in first place in the Clark Division by 1/2 game over Fremont.
"We need to win one of these next two to leave here with the division lead and that's definitely doable," Kelly concluded. "I still feel OK with where we're at."
FRM (15-13)………000 001 100 — 2 7 0
HAS (15-12)………..000 000 000 — 05 1
W — Tyler Erwin. L — Andrew Shaw.
2B — F, Kanin Dodge.