LINCOLN — Patience is the name of the game at Nebraska.
It's no easy task these days. Building a winner in Lincoln comes down to changing bad habits, like finding a way to cut out penalties. NU finished with 11 penalties for 136 yards on Saturday in a 42-28 loss to Purdue.
Nebraska football is now on an eight-game losing streak. Losing has become a habit.
Keep in mind the current state of Nebraska football started long before 2018. That's important to keep in mind.
"We're trying to break a lot of habits," Nebraska Head Coach Scott Frost said after Saturday's loss. "A lot of guys on this team are playing well enough to win. It all comes down to caring enough to do it right. On Monday and Tuesday, going to study hall when you're supposed to be in study hall. I'm so proud of the guys for the way they fight. I'm proud of those guys. I'm tired of putting up with undisciplined people."
With NU staring directly in the eyes of another losing season, it would be easy to lose sight of the big picture. Right now it looks nothing like the Picasso that was Nebraska football for a generation — but we already knew that.
It's why Frost took the job.
What has become painfully obvious in successive weeks is just how big of a rebuild Frost faces. NU didn't match up at all with Michigan in a 56-10 loss, and this week against Purdue the mistakes continued.
Winning is a habit. Right now, this program is stuck in a rut that can only be overcome through hard work.
Make no mistake, this is the right coaching staff for the job. But I'm not sure even they knew it would be this tough.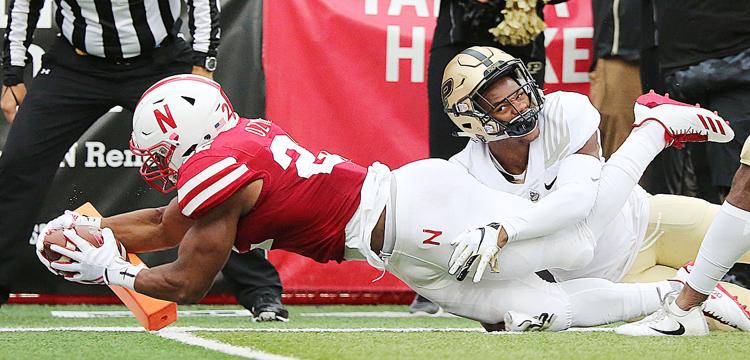 As a general observation, it's easy to see the talent level at Nebraska isn't what it needs to be, especially in the trenches.
Many of the guys on this roster lack discipline. We saw that painfully on display against the Boilermakers as Nebraska's penalty problems hit a crescendo. It's difficult to win games even with half of that total.
At this point it's beyond difficult to see past the doldrums, and perhaps Frost's biggest challenge will be keeping this team focused on the process.
After the 0-4 start to the Frost era this much is certain: The process will be long and hard.
But how will it get better?
Giving a timetable on this would be pointless. It really is about the process. It's about doing the little things right every day.
Square one was hiring Frost and his staff and establishing a new culture. That culture needs perhaps years to take hold, and years of top-flight recruiting.
On Saturday, it wasn't a bad idea to try and jump start a Nebraska season fallen on hard times by running a fast-paced offense.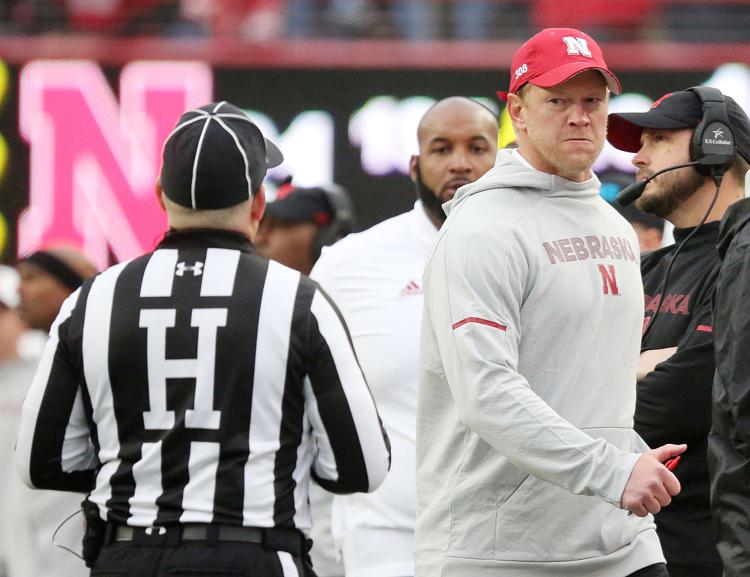 After all, NU has been unable to run Frost's fast break to any degree because of an injury to Adrian Martinez.
With Martinez back on the field at full speed, the game against Purdue early on had that Colorado feel when the freshman was electric in his first college game. You came away from the loss to the Buffaloes believing this was a team on the rise.
Nebraska raced out of the gate against Purdue, churning out a 75-yard scoring drive by running a pace that had the Boilermaker defense reeling a bit after the first drive of the game.
If this game was only about playing good offense, Bill Callahan would have never been fired.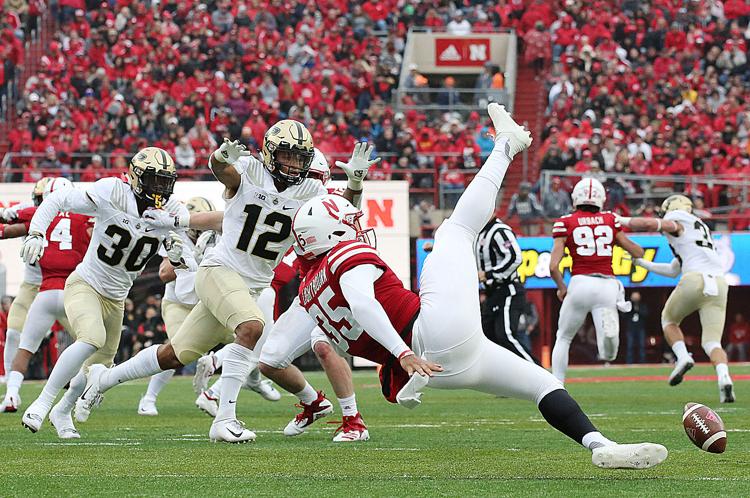 Nebraska yielded 516 yards of total offense to Purdue and 42 points. It's virtually impossible to win with that stat line.
Nebraska faithful sat stunned at the end of the first half, when Purdue extended its lead to 20-7.
NU remains in shambles after the big loss at Michigan, but the loss against Purdue was particularly hard to stomach as this was a winnable game for Nebraska.
Looking at the rest of the schedule, Purdue, Illinois and Minnesota were toss-up games that NU badly needed to win.
Martinez played admirably in the loss, totaling 414 yards of offense and accounting for two touchdowns.
"I think Adrian grew up today," Frost said.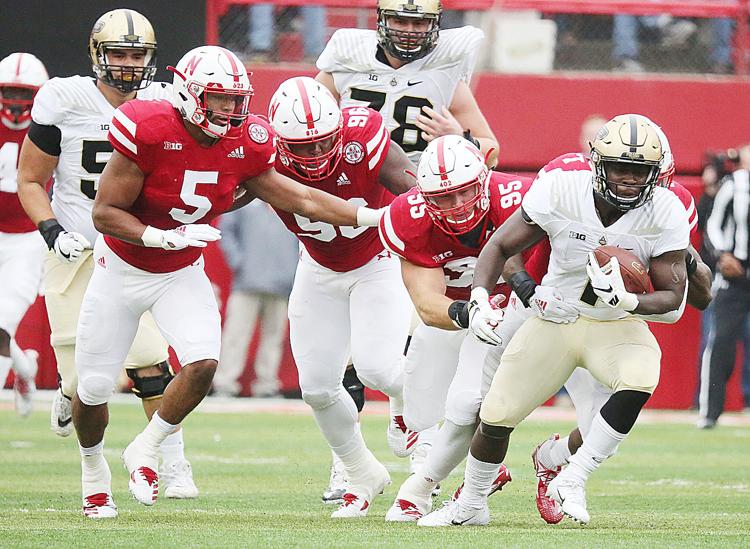 The coach pointed to guys like Martinez, Devine Ozigbo, JD Spielman, Stanley Morgan, for the fight they showed on the field. Ozigbo finished with a career-high 170 yards rushing, Martinez with 323 through the air and 91 on the ground, while Spielman had 10 catches for 135 yards and two touchdowns.
Now, Nebraska stares down the barrel of perhaps its worst season in generations, thanking the stars above that it was able to fill the schedule with an Oct. 27 game against Bethune-Cookman.
Yeah, that legitimately could be Nebraska's only win of the 2018 season. OK, we'll keep hope alive when Illinois comes to Lincoln on Nov. 10.
Frost said he loves this team because a lot of guys don't quit. At this point, you look for the bright lights on this team and build on them.
"I love this team, there's a lot of warriors on this team," Frost said.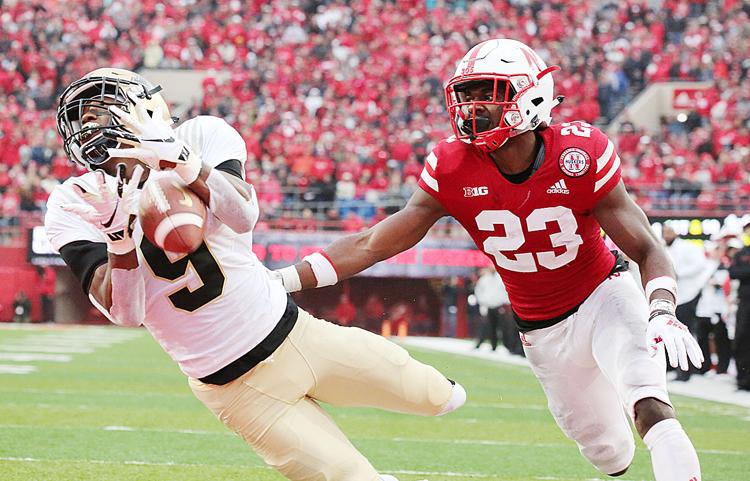 "We're going to get better once the team stops making mistakes. Nobody hates this more than I do and we're going to keep swinging. It is little things here and there. When you execute things well things go better. We're going to build off of everything good and move forward. Football is not the hardest thing life is going to throw at you."