About a quarter of the graduates from the Class of 2020 gathered Saturday to congratulate each other, thank teachers and reminisce about their time at Hastings College.
Named the 134.5 annual commencement ceremony, the in-person event was a followup to the commencement event in May that was moved online due to the novel coronavirus disease, COVID-19.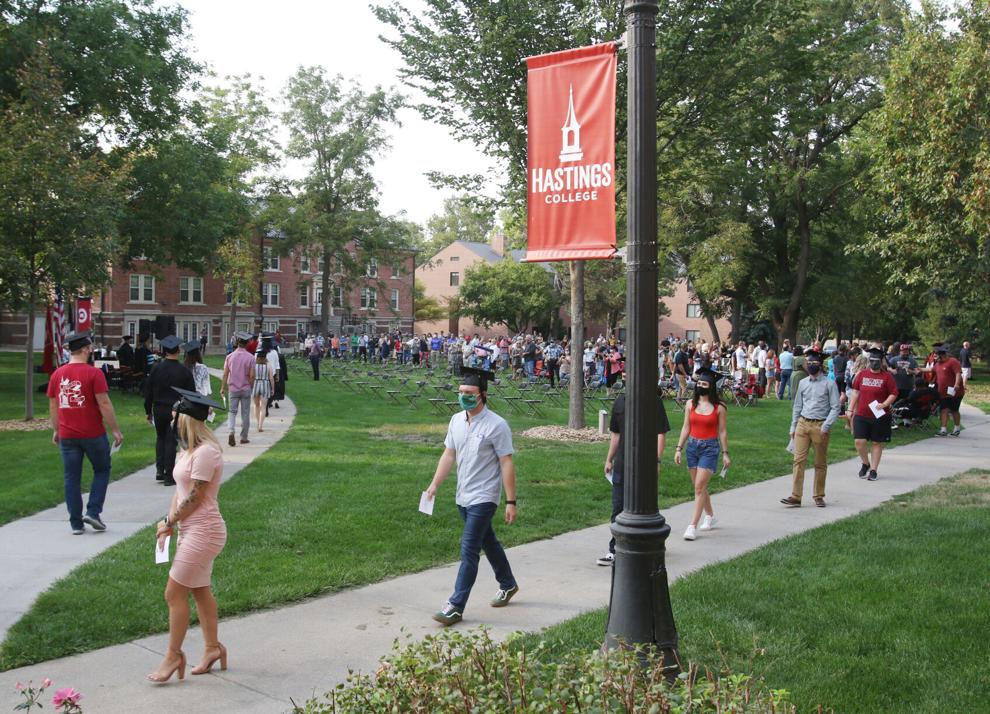 "This is a strange time to be graduating and launching out into the world," said Rev. Greg Allen-Pickett, pastor of First Presbyterian Church and a member of the college Board of Trustees. "The college is a different place than it was six months ago. Even this ceremony is different, four months later than we all expected it to be."
The casual event featured graduates wearing caps but not gowns. Attending graduates received a special certificate as a memento of the occasion, following up on the official diplomas all graduates received in the mail last spring.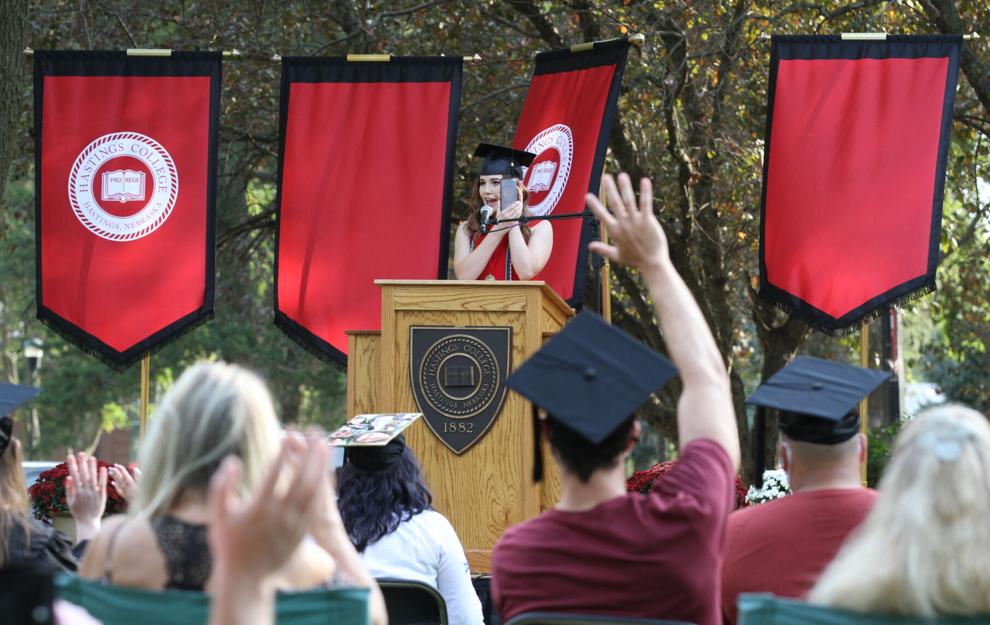 The ceremony was held on the lawn at Taylor Hall with plenty of space for attendees to spread out.
Although the event was different from previous graduation ceremonies, Jessica Trad of Wisconsin said she liked it being outside. It gave people room to spread out, plus the weather was nice.
"I'm just happy we could have it," she said. "I didn't know if we'd be able to."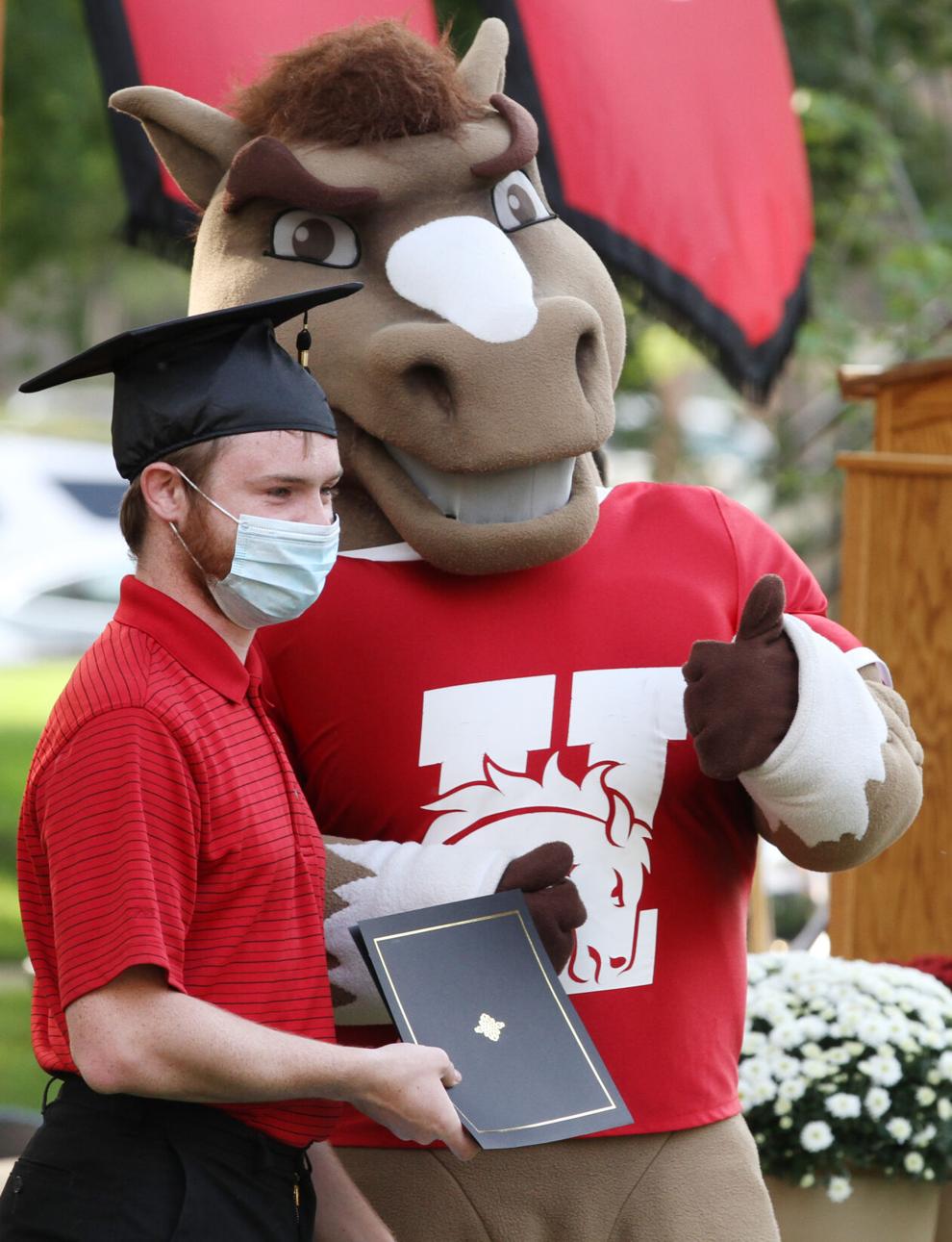 When the original commencement was changed to an online event, college officials said they wanted to invite graduates back to campus for an in-person ceremony. They surveyed students and found support for a ceremony during homecoming weekend. Around 55 of the 204 graduates returned for Saturday's ceremony.
Collin Schnase of Hastings has left Nebraska for ongoing education, but wanted to return for the ceremony.
"It felt great to reconnect with a lot of my old friends," he said.
Hannah Adams, a member of the Class of 2020, was elected to speak during the ceremony. She said Saturday's event was a long-overdue 2020 graduation and was appreciated by the students.
"Everyone wants their class to be unique," she said. "We didn't expect ours to be the one that ends in a pandemic."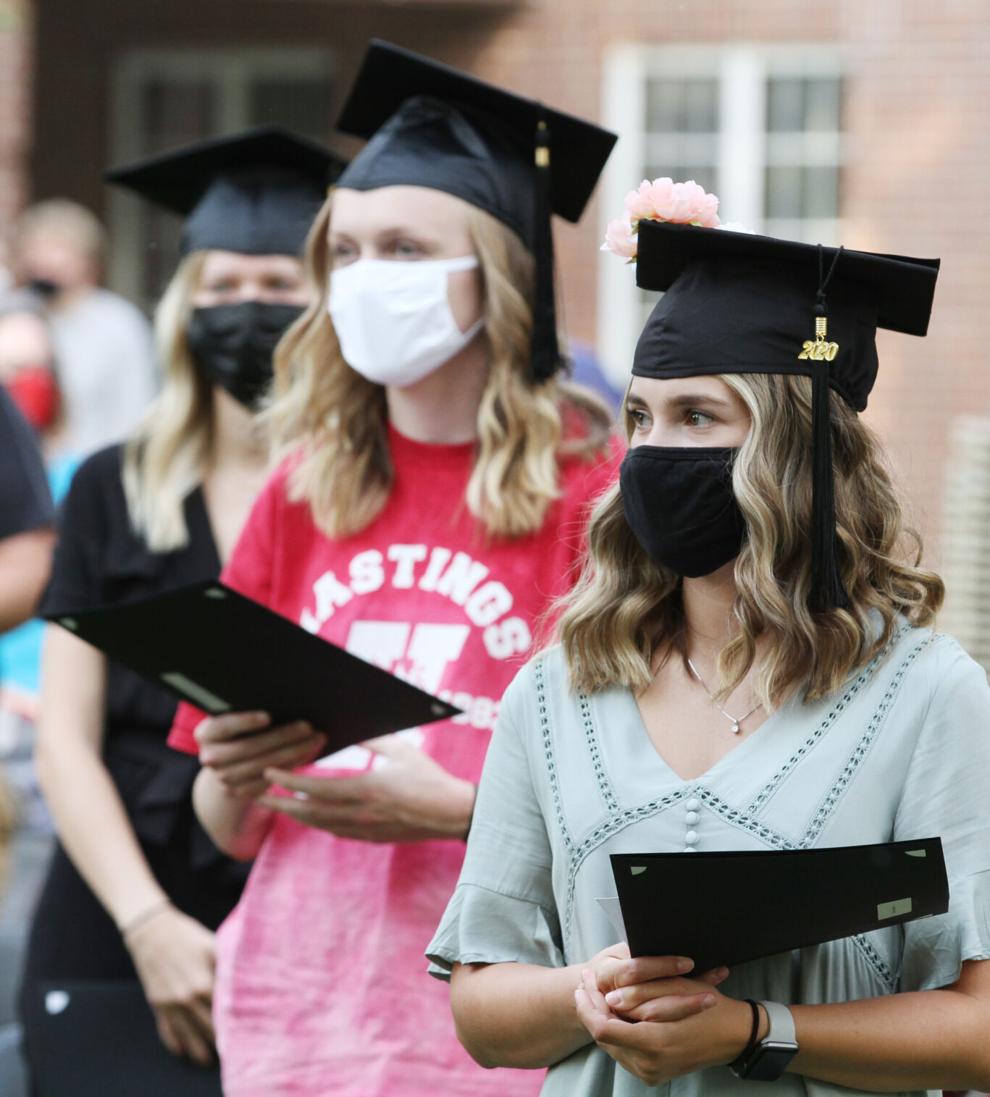 She noted that four years ago, the graduates' worlds changed when they embarked on the journey to study at Hastings College. Six months ago it changed again, with the pandemic sending students home for the semester.
"For the rest of our lives, we will be encountering change," she said. "It's how you react to that change that matters. You have the power to decide what to do when the world changes."
Rich Lloyd, the college's new executive president and a 1985 HC graduate, said the liberal arts education provided at Hastings College helped him gain an understanding of and respect for people with other backgrounds. He said that education helped prepare him for the changes he's met in life.
"I don't know what the future will bring, but I know I'll be ready for it," he said.