In times like the present, we've seen how important it is to come together for the greater good. And it takes a village to do that.
It's exemplified in sacrifices and charity during these tough times.
Members of the medical field, specifically, are placing themselves at risk of contracting the novel coronavirus disease, COVID-19, by simply doing their jobs. Such has prompted people worldwide — here in Tribland, too — to chip in and do their part by constructing the likes of N95-grade masks and face shields for the protection of medical personnel through this pandemic.
Locally, several members of the Amateur Radio Association of Nebraska in Hastings and the Tri-Cities have coordinated within the last week to provide health equipment, namely face shields, to hospitals and clinics.
Flatwater Technologies and Central Community College-Hastings are among those volunteering their services by using 3-D printers and laser cutters to shape the frame and mask portions of the shields.
Hastings Public Library and Watson Signs also have volunteered their services.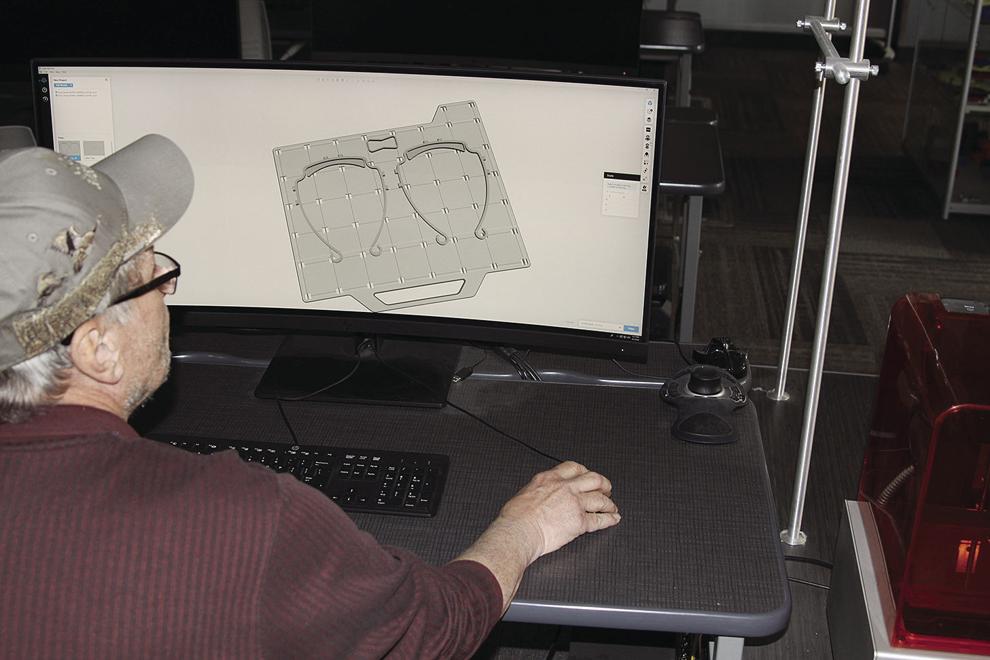 "There were several of us that had 3-D printers, so I called a couple and they said of course," said Allen Harpham, who is president and CEO of Flatwater Technologies and a member of the Adams County Emergency Response team.
"My son Brad and I are on the daily call with the city, and it was mentioned by the hospital and some people that they were short on face shields. I already had seen online that we could 3-D print them, so I offered and we started last Friday."
The design of the shield was picked from the internet. Harpham said there were several to choose from, but he thought the final choice was most easily mass-produced.
It is to be used over the top of an N95 mask.
"The doctors we've gotten them to so far have really liked them," Harpham said. "It's a combination of mask and shield to keep affected droplets off their face."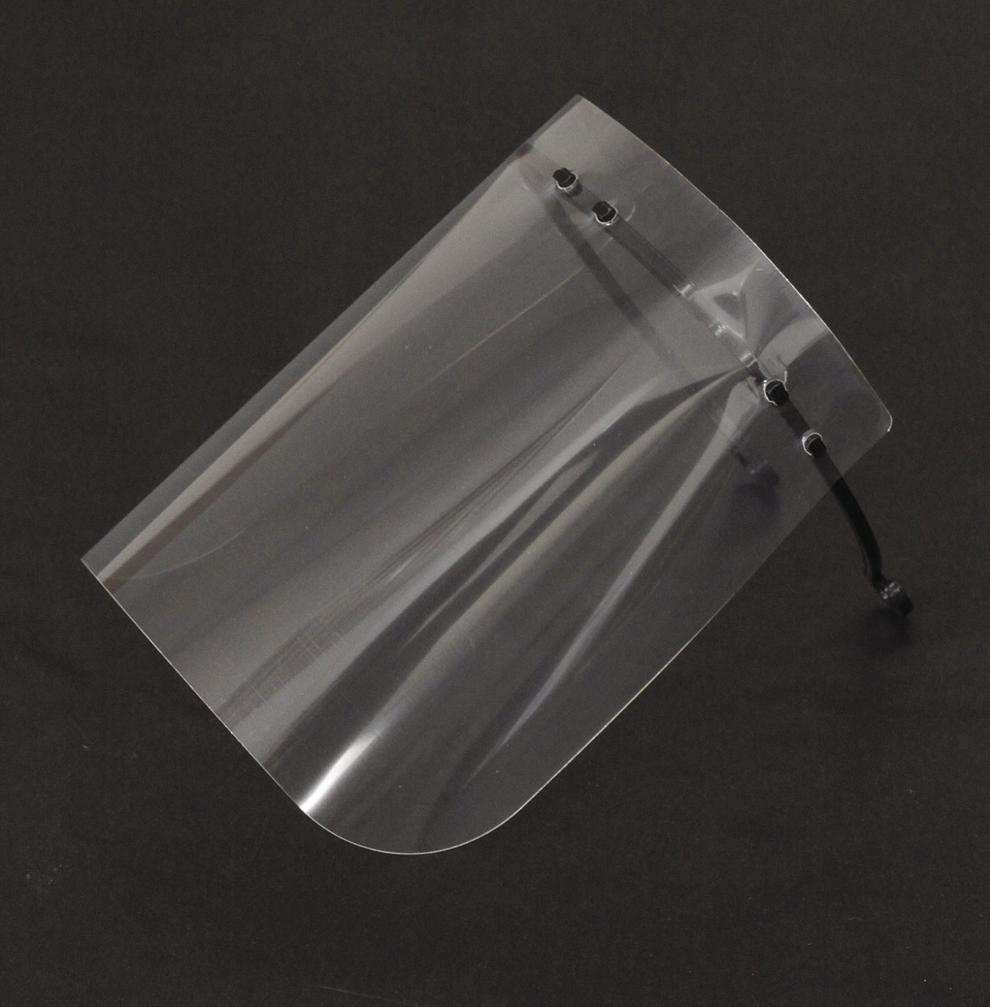 At Harpham's shop, they're printing both the frame and shield and constructing the final product there. At other locations, like CCC-Hastings, drafting instructor Gene Friesen is focusing on printing only the frames.
"We sent the files for printing and provided instructions to the other (printers) so everything is interchangeable," Harpham said.
The shield itself is composed of overhead transparency films from area schools, while the printed frame is plastic.
Adams Central, Hastings Public and Kenesaw public schools and Hastings Catholic Schools have contributed transparencies.
So far, Flatwater has enough material to produce about 3,000 face shields.
"We've been told by the various schools that they will be able to get us 1,000 or more additional," Harpham said.
Flatwater is printing for close to 18 hours per day. On Thursday, Harpham fielded a request for 750 additional shields, which has prompted him to work on a more automated option versus receiving multiple email orders a day.
"We're just going to keep printing and cutting until there is not a request anymore," he said.
Friesen's printer can etch two frames at a time, which takes 96 minutes. He ships out packages every few days, he said.
"We've gotten requests from all across the state, but we really can't handle that right now," Friesen said. "We're focusing on fulfilling the Tri-Cities first."