Homeowners need not panic in light of news that emerald ash borer has been discovered in the Tri-Cities area, says an educator with the Nebraska Extension.
"People don't need to panic," said Ron Seymour, extension educator with the Nebraska Extension in Adams County. "Even if you have (emerald) ash borer in your tree, it takes three years to kill it."
EAB was confirmed by the Nebraska Department of Agriculture June 22 to have infested a terrace tree near Pioneer Park in central Kearney.
But Seymour said it likely will be years before EAB reaches Adams County. He said the infestation in Kearney likely was caused by someone bringing back firewood from an infested area. He said EAB does move naturally, but only 5 to 10 miles each year.
"At that rate, it will be five years before it can get here," he said.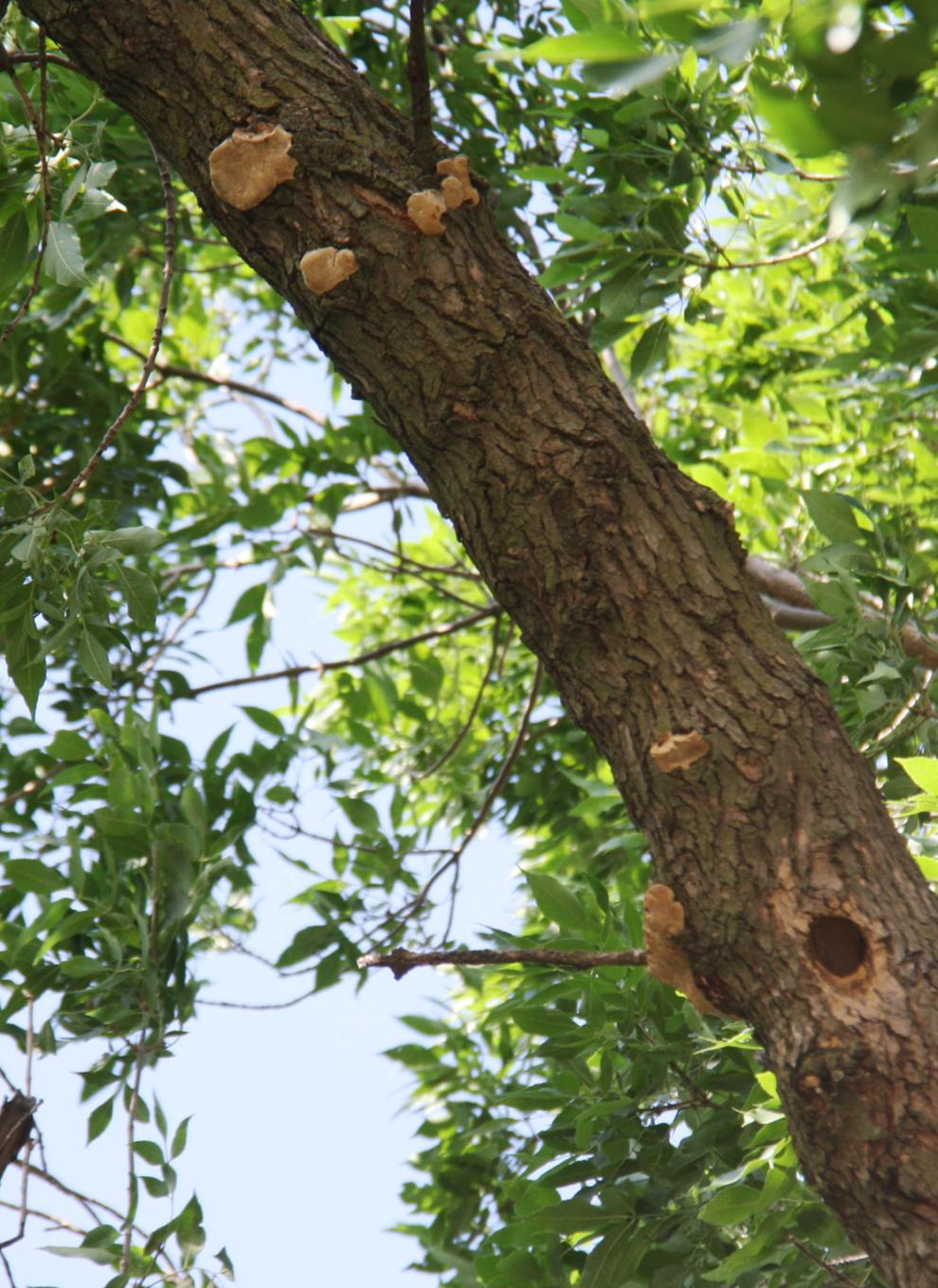 Given the advanced time frame, Seymour said he is concerned area residents could be scared or tricked into removing trees before necessary. Healthy trees don't have to be removed, especially when the pests haven't been found in the area yet. Trees in poor condition can have mushrooms growing on the trunk, rotting on large branches or a lot of dead branches.
"I'm concerned people will be coming around and cutting down healthy ash trees where it's not needed right now," he said.
He said a better plan is to follow a plan similar to that used by the Hastings Parks and Recreation Department.
The Parks and Recreation Department has been planning for EAB since 2009. Director Jeff Hassenstab said previously that city employees continually check for signs of the pests and will be more vigilant due to the proximity. As part of the city's plan to mitigate potential EAB damage, they have been removing ash trees nearing the end of their lives to spread out the costs over a longer time period.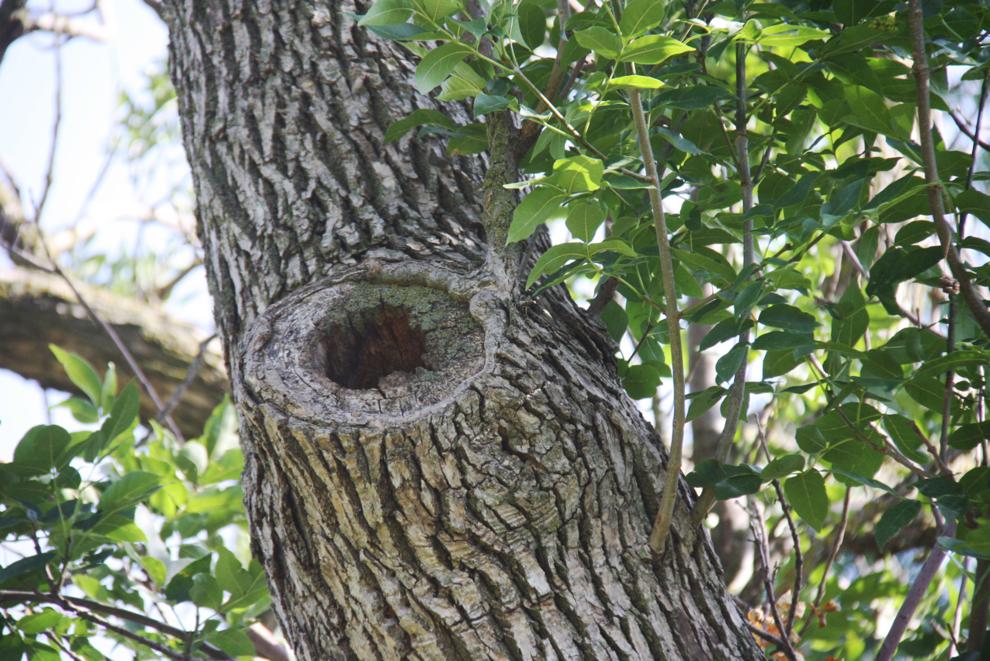 Seymour recommended that owners with ash trees on the terrace allow the city to determine if they need to be removed.
Even if a homeowner has a tree they would like to keep, Seymour said it's too early to worry about starting treatments.
He said that 15 miles around each EAB infestation is designated a Treatment Consideration Zone by the Nebraska Department of Agriculture. High-value trees in good condition in those areas may be worth protecting with treatments.
But Seymour said Hastings isn't in that area yet. To start insecticide treatments now would be an unnecessary annual cost. He also said the insecticides could harm beneficial insects as well.
"I'm afraid people will get pressured into treating a tree when they don't need to," he said. "People value their trees and want to take care of them, but before they treat it, I would recommend they talk to somebody about it."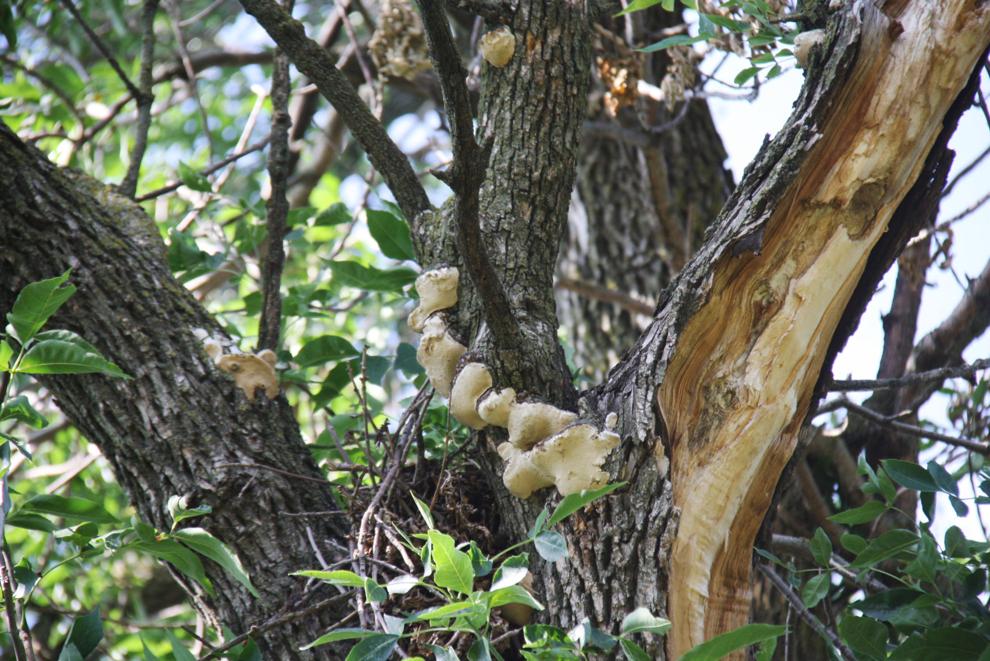 When considering a tree service company, Seymour said it's best to consider the company's credentials and experience, and make sure they have proper insurance. Cutting trees or branches, especially larger branches, can be dangerous for people in the area as well as property.
He said extension educators can provide an unbiased opinion of a tree's condition.
"They should always get a second opinion," he said. "We at the extension can offer that. That's what we're here for."
He suggested that anyone wishing to be proactive with ash trees on their property plant another tree. People looking for examples of trees that thrive in the area can visit one of five local arboretum sites: Highland Park, Prairie Loft, Central Community College — Hastings, Hastings College and Good Samaritan Village.
Planting a new tree will give it time to grow into a replacement before an ash has to be removed, he said.
The arrival of EAB has been anticipated for several years, prompting communities to start planning how to replace ash trees in their local landscapes — a massive and expensive endeavor, considering how prevalent ash has become across the state.
The borer first was found in Nebraska in 2016, when its presence in Omaha was confirmed.
EAB is a small, metallic-green beetle that is about a half-inch long. The larvae of the wood-boring insect tunnel under the bark of ash trees, disrupting the flow of water and nutrients, ultimately causing the tree to die.
EAB-infested ash trees will exhibit thinning or dying branches in the top of the tree, S-shaped larval galleries under bark, D-shaped exit holes and suckers along the trunk and main branches.
Cass, Dodge, Douglas, Lancaster, Otoe, Sarpy, Saunders and Washington counties remain under a quarantine, first issued in 2016 and updated in 2018, which includes prohibiting ash nursery stock from leaving the quarantine area and regulating the movement of hardwood firewood and mulch, ash timber products and green waste material out of quarantined areas.
Quarantines are put in place to reduce the human-assisted spread of EAB into non-infested areas. NDA and USDA staff work with the public and affected industries to ensure compliance of quarantines.
The state agency will make any updates to the state EAB quarantine this fall, after adult flight is over and trapping has been completed.
The Nebraska EAB Working Group, which includes NDA, the USDA, the Nebraska Game and Parks Commission and the Nebraska Forest Service, offers the following suggestions to help prevent the human-assisted spread of the insect:
Use locally-sourced firewood, burning it in the same county where you purchased it, as EAB can easily be moved in firewood.
Consider treating healthy, high-value ash tress located within a 15-mile radius of a known infestation. Treatment will need to be continually reapplied and will only prolong the tree's life, not save it. Trees that are experiencing declining health should be considered for removal.
If you are in a non-infested county and think you have located an EAB infestation, report it to the Nebraska Department of Agriculture, 402-471-2351, the Nebraska Forest Service at 402-472-2944, or your local USDA office at 402-434-2345.
Additional information on EAB and Nebraska-specific recommendations for homeowners and municipalities can be found on the Nebraska Forest Services' website at https://nfs.unl.edu/nebraska-eab.