After aviation legend Harry Barr died last year, organizers of the 2021 Nebraska State Fly-in in Hastings thought one of the best ways to honor Barr was to make the fly-in air show a tribute to him.
The Harry Barr Tribute Air Show will begin at noon on June 20 as part of the Nebraska State Fly-in at the Hastings Municipal Airport.
Barr died July 1, 2020, at age 84 in his home at Raymond.
Dale Byrkit, airboss of the Hastings air show, said it was the decision of the organizers in the Hastings airport to honor Barr because he was so integral within the aviation community in Nebraska.
"Harry's been an airshow performer for years," Byrkit said. "About any airshow in the state of Nebraska that's happened over the last 30, 40 years Harry Barr's been one of the performers there. When you're having an airshow after Harry's death, I guess to me it's a given to do because he's quite a guy and had quite an impact. Everybody who went to airshows knew who he was."
As airboss, Byrkit, who lives in Clay Center, will coordinate the air show.
Byrkit has been a pilot for nearly 50 years. He got to know Barr when Byrkit started working as an airboss and announcer at airshows around 30 years ago.
Byrkit joined the Midwest Aerobatic Club in Seward. Barr was a main member of that club.
When it came to flying Barr aimed to be as perfect as possible.
"I don't know if it was a natural ability or if it was just his love and he made himself perfect, but, yeah, he loved it," Byrkit said.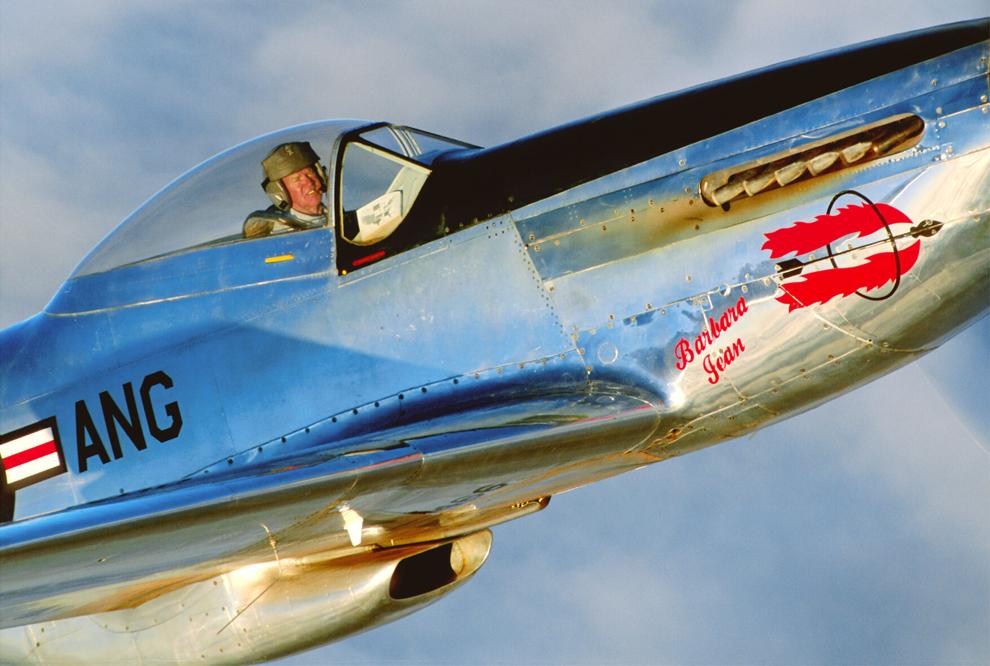 Aspects of Barr's aviation life will be on display at the fly-in including "the world's shortest runway." Barr used to land a Piper J-3 Cub on top of a vehicle.
He also was known for flying his hyperbipe plane and racing a car inverted, which will be an act included during the air show.
"What I hope comes out of it is that people that did not know Harry Barr learn to know the heart of Harry Barr and his mentoring and his giving ability," Byrkit said. "That was just part of Harry."
Barr was a founding member of Duncan Aviation in Lincoln, where he worked for over 50 years.
He was an accomplished pilot who flew airplanes, helicopters and jets. He was the 17th pilot to be type-rated in the Learjet.
He also flew helicopters and airplanes in support of the Minuteman missile project and to support infrastructure development and firefighting in Alaska.
"I would describe him as a man who was ready to get something done and move on to the next job," Byrkit said. "He was constantly moving, ready to go start the next job."
The Nebraska aerobatic community is a small, tight-knit community.
"There's a lot of people, when you start talking knew Harry and had some interaction with him at some point," he said. "They can always tell the story about how Harry helped them in some form or another, to even change their life."
All seven of the airshow participants knew Barr, including Debby Rihn-Harvey. Rihn-Harvey is a 1973 graduate of Hastings College who now lives Houston, but grew up in Omaha.
She performed with Barr a few times at airshows in Seward.
"I've known Harry since I was pretty young," she said. "My dad was an instructor and instructed Harry on one of his pilot certificate ratings. I knew of Harry the whole time I lived in Nebraska. After I moved away I was still close with Harry.
Barr loaned her an airplane once for an all-women's cross country air race.
"He was a very giving person," she said. "He wanted to give, kind of like me, anyone the opportunity to excel in aviation and be involved with aviation. Harry was very passionate about aviation and also wanted everybody to enjoy the experience flying."
Rihn-Harvey thought making the air show a tribute to Barr was a great way to memorialize him.
"As soon as I heard about it I called to find out if I could participate in it because there is no better way to honor a man who loved aviation and who helped us all in some way during our careers," she said.