As she entered the Eagles Club on Saturday for the 45th annual South Central Nebraska Czech Festival, 102-year-old Georgia Bishel could barely take a few steps with her walker without being stopped by a friend or well-wisher.
Bishel received the statewide Vladimir Kucera Award.
"It's like having the Beatles go on the 'Ed Sullivan Show' in 1965," said Dave Hajny, president of the South Central Nebraska Czechs. "She's like the most famous person in Hastings. And she's a great lady. She's a great person. I can't say enough good about her."
Deb Polacek of Friend, past president of the South Central Nebraska Czechs, who helped nominate Bishel for the award, said the award is given to a Nebraskan who has promoted the Czech heritage and kept it alive.
Nebraska Czechs Incorporated started the award a handful of years ago.
Bladen resident Toni Turner received the award in 2016.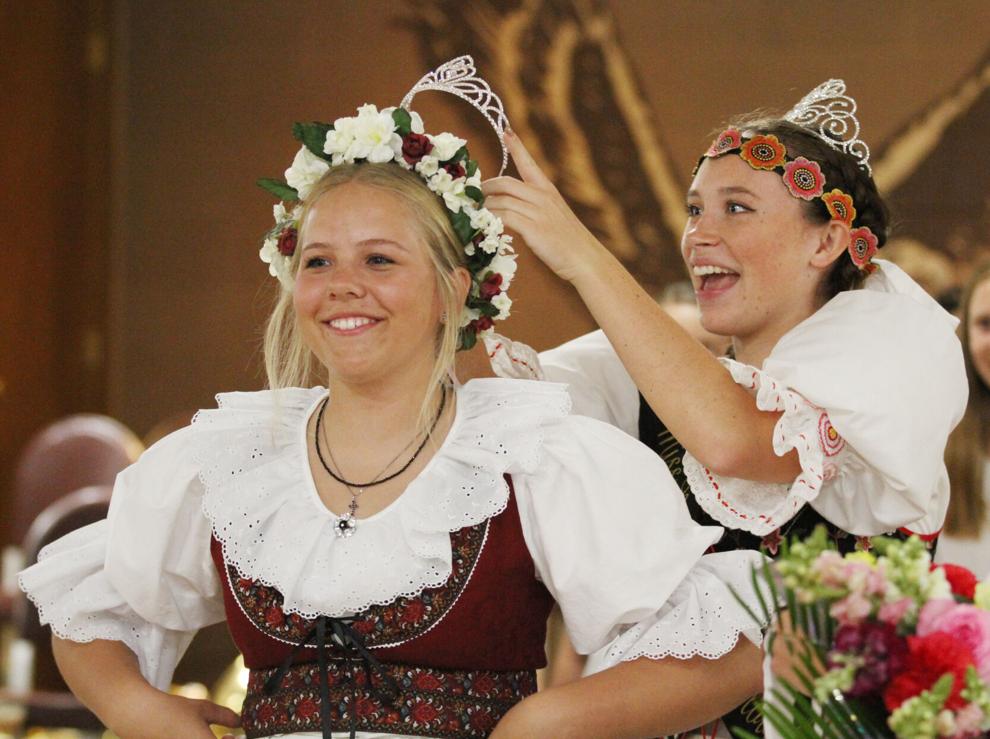 Vladimir Kucera was a journalist in the Czech Republic. He immigrated to the United States during the Soviet Invasion of 1968, settling in Nebraska.
"He started going to these Czech communities: Dwight, Wilber and so forth," Polacek said. "At that point the Nebraska Czechs weren't really thinking too much about their heritage, other than what families did at home. He said you people need to start getting together and remembering their heritage. He was the instigator that started some of the festivals."
Kucera also taught Czech language classes.
Bishel said it was an honor to receive the award.
She was an original member of the South Central Nebraska Czechs.
"I've been at it a while," she said with a chuckle.
Polacek said Bishel would read magazines and newspapers, keeping other club members abreast of Czech authors.
"In so many ways she was busy with the South Central Czechs," she said.
It's important to Bishel to help preserve Czech heritage. She enjoys seeing people gather and enjoy the annual festival.
"It's just a thrill to see the people," she said. "Good Czech friends."
She was head of the South Central Nebraska Czechs queen committee for years.
"All our queens remember her," Polacek said. "They still write to her, even if they've been a queen over 20 years ago."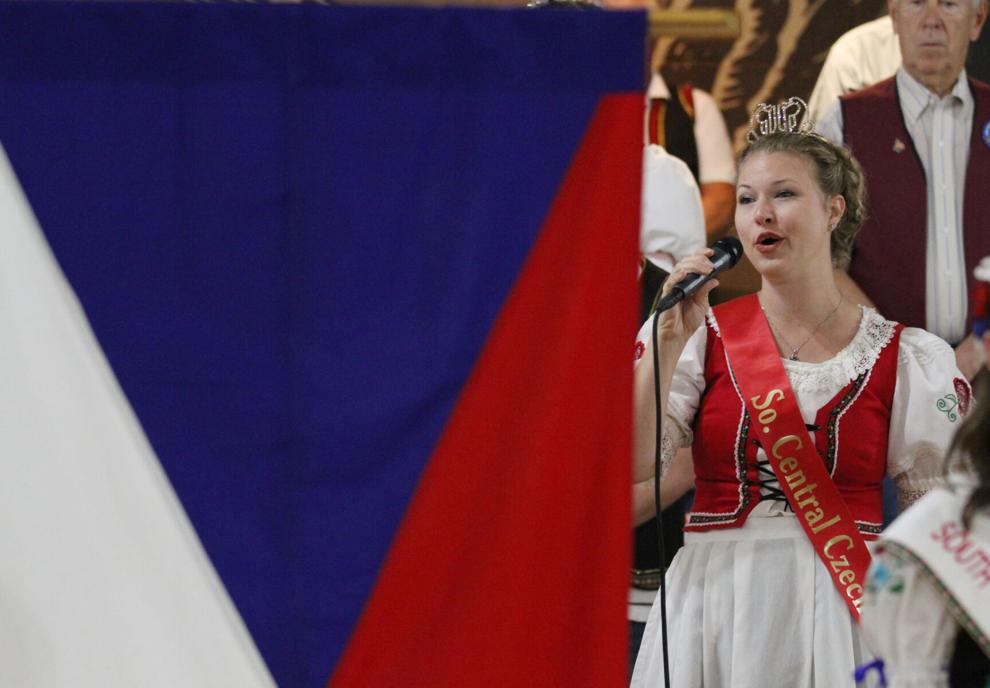 Bishel was joined near the bandstand by several past queens as well as present princesses as she received her award.
Emma Cerny, 16, of Hastings was crowned South Central Nebraska Czech Queen Saturday.
After the Czech festival was canceled in 2020 due to the novel coronavirus disease, COVID-19, Hajny was pleased with the turnout on Saturday.
"I'd say it's as good as we could have hoped for because we really didn't know, coming off that pandemic and we're on a different weekend," he said. "So yeah, as long as we can sell our baked goods and can sell our food here we're going to be happy."
More than 150 dozen kolaches sold out 20 minutes before the bake sale even started.
"I think we've done well this morning," he said.