DESHLER — A childhood passion for model trains fueled David Zucker's desire to create a hobby store dedicated to the tiny, but intricate, machines.
David and his high school sweetheart, Deb, started Spring Creek Model Trains in 2000, which has grown from a hobby business inside a small enclosed trailer to a 4,500-square-foot structure.
"It was a lifelong dream of mine to have a hobby store," David said.
His fascination with trains, and other large machinery like farm equipment, began early in life.
He loved watching Rock Island Railroad trains rumble down the tracks through Deshler, on the same set of tracks that are located about two blocks away from the building that now houses the family's hobby store.
When David was 10 years old, he received his first model train set as a Christmas gift, an HO scale set that remains his preferred scale.
HO is half of the O scale, a reproduction of real life in a scale of 1:48. The N scale is a newer scale that is half of the HO scale, but HO scale model trains make up the bulk of the market. Spring Creek deals in HO and N scales.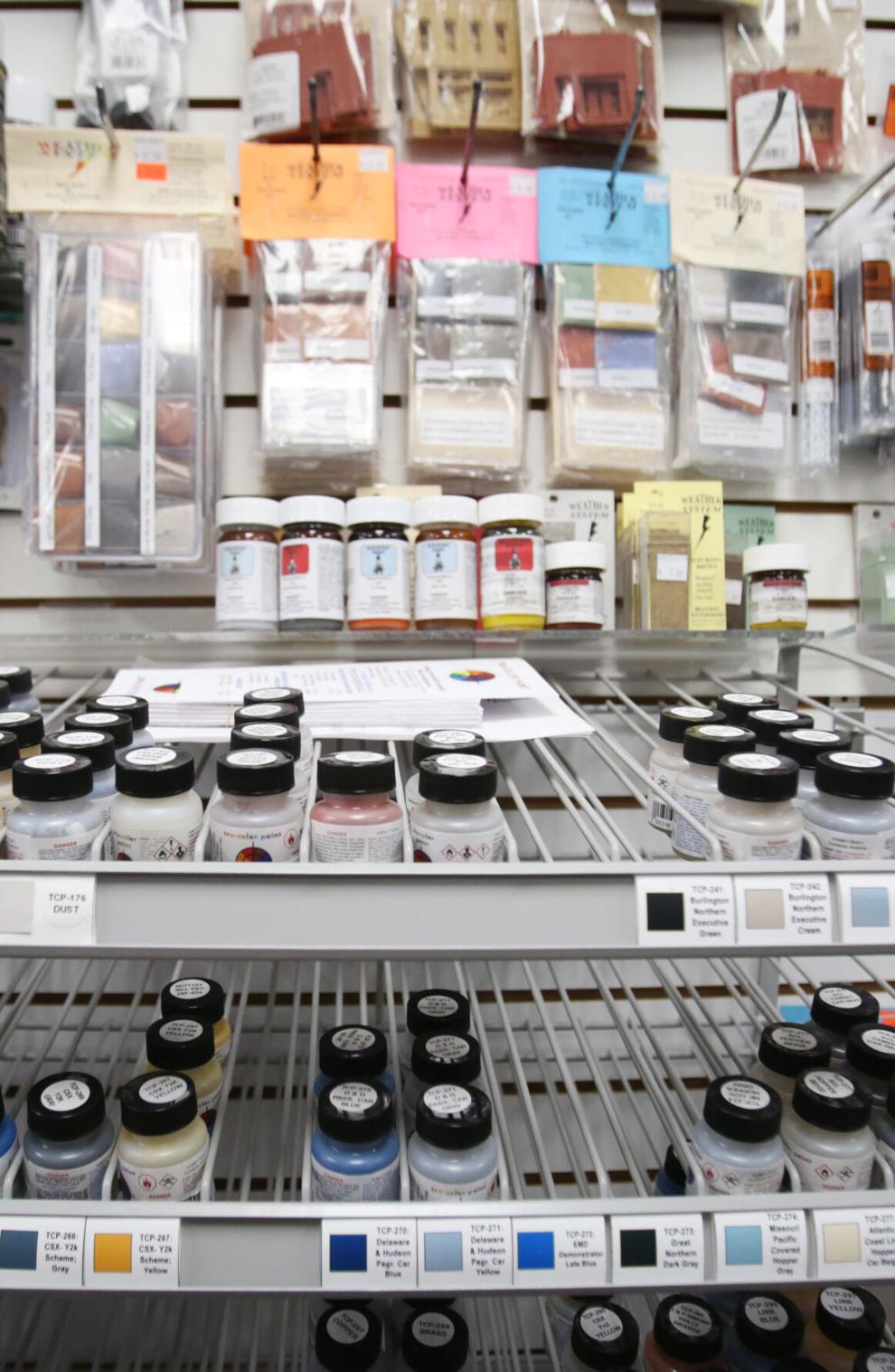 Trains were also a part of Deb's life. She moved to Deshler as a girl because of the railroad. Her father, Kenley German, was the last agent on the Rock Island Railroad that ran to Hebron, Deshler and Ruskin.
The couple has two sons, Jeff and Mike. Mike used to work for Union Pacific in Omaha as a civil engineer designing railyards.
David's model train collection continued to grow much of his life. Deb, who he married out of high school, understood his passion.
Both their sons picked up the love of trains from their father and have collected their own sets. Jeff prefers HO scale while Mike collects the N series.
Moving from collecting to becoming a dealer was almost a point of necessity after a Lincoln hobby store discontinued carrying a product David liked.
He and Deb started Spring Creek in 2000 so he could order directly from manufacturers. At first, they sold items from their Deshler home and later moved to the basement of an auto parts store Deb's brother owned in Hebron.
After Deb's brother sold his store, their store was constrained to 8 feet of wall space at a hardware store in Deshler owned by David's sister.
But much of their early sales were done on the road as the Zuckers traveled to train shows around the country nearly every weekend, where they set up displays packed on trailers.
Manufacturers weren't thrilled about their lack of space so the Zuckers attempted to find another home for the business.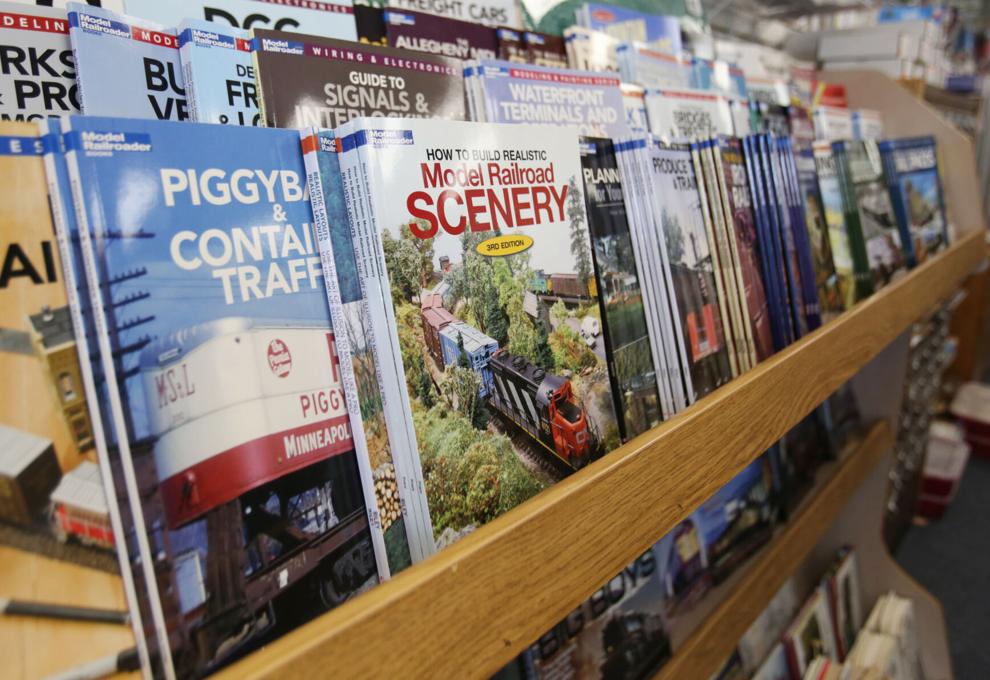 They looked at an old grocery store in downtown Deshler, but thought it was too big and too expensive for their purposes.
"I thought the asking price was too high," David said. "I kinda forgot about it."
But when the real estate agent later caught him on the street, she asked what they thought about the property. David told the agent what he thought it was worth, which was much lower than the asking price.
The agent took the price back to the seller as an offer and, to the Zuckers' surprise, it was accepted. They moved into the then-3,500-square-foot building in 2009 and have since added another 1,000 square feet to the store.
Since starting the brick-and-mortar storefront, Spring Creek has filled the building with wall-to-wall inventory and train memorabilia. The store has become a destination for model train enthusiasts from all over the world.
While David said there has been a trend for stores to be smaller and carry less inventory, he said many hobbyists enjoy being able to walk down the aisles and see the trains firsthand.
"For somebody my age, we like to do it the old-fashioned way," David said.
But that's not to say the Zuckers are stuck in the past.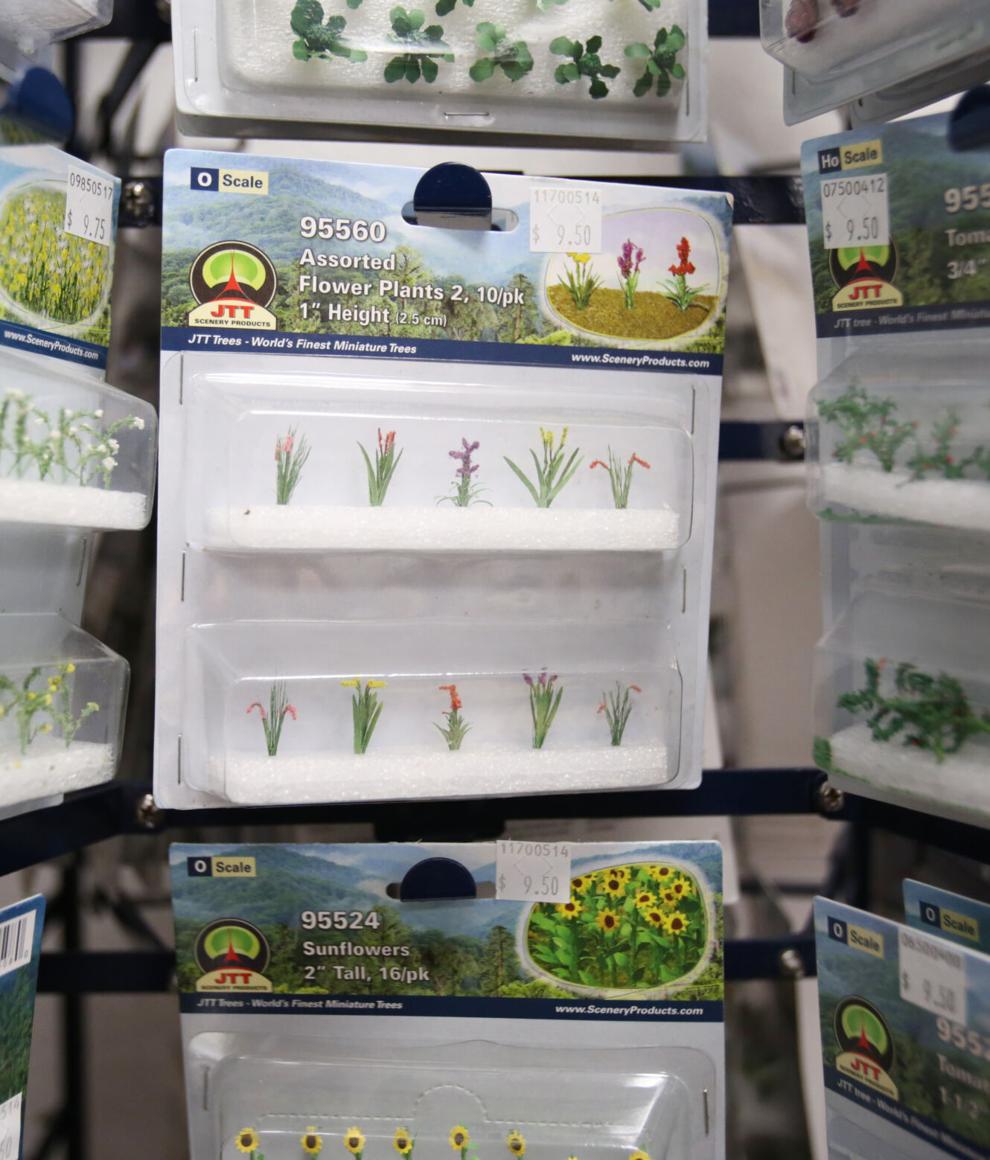 Jeff moved back to Deshler and helped the business into the e-commerce market two years ago. He's been steadily growing the online business, which Jeff said saw a big boost over the last holiday season. He also improved inventory control to make it easier to see what items are on hand.
"The website has really been a blessing," David said. "Last year was the best year we've had. We felt really blessed through the year."
Deb said they have long made sure to order enough product to make it available to customers, but sometimes ended up with too much. The online store provided another avenue to sell overstock.
"We started taking some of our old stock and selling online," she said. "It goes quick."
Even with the store's growth, the Zuckers continue to attend train shows on the weekends. Until the novel coronavirus disease pandemic, they had been attending around 40 shows a year.
They also decided to host their own train show and are scheduled to hold their fourth bi-annual train show July 24-25 at the Thayer County Fairgrounds.
A little over a year ago, their son Michael also returned to Deshler to join the family business, which David said fares well for the future.
"We're excited Mike and Jeff have come back home," he said. "So many hobby stores close when the owners want to retire. We're excited because, with our kids involved, we can keep right on rolling."