Armed with a small shovel, 4-year-old Reece Williams sat on the ground digging into the rich soil.
"I found some treasure," he shouted to the children and adults around him. "It's a golden worm."
Nearby another child also called out saying there was more treasure.
"Guys I found a golden worm over here," Reece said as he moved to another spot.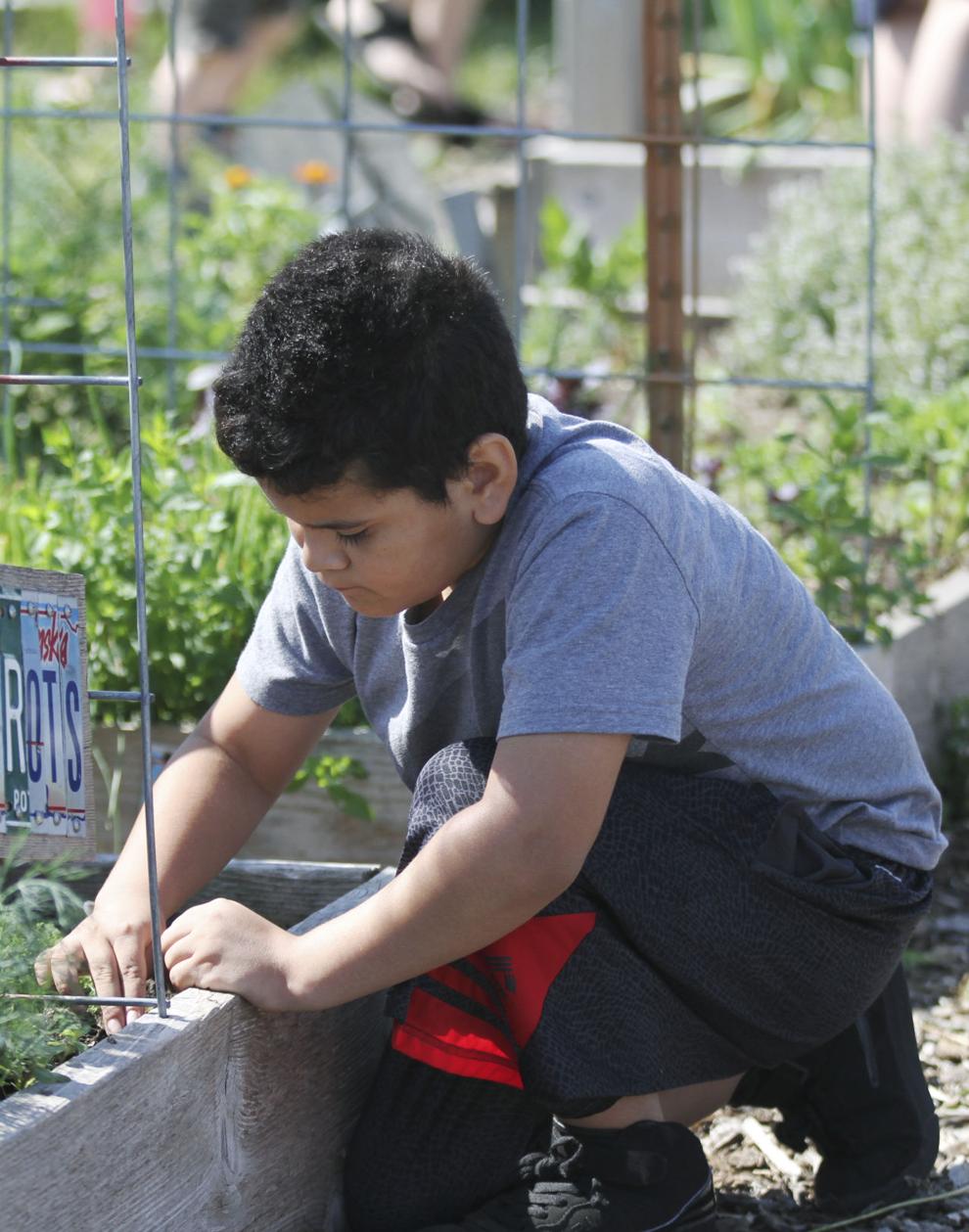 More than a dozen young children gathered at the Hastings Middle School's community garden June 13 to plant flowers and learn a little bit about community gardens.
The children were at the garden as part of the Hastings Public Library's Summer Reading Program.
"The theme is 'Build a Better World' and we want kids to be aware of things in the community they may not be aware of," said Beth McCracken, the children's librarian.
McCracken said the Summer Reading Program is about more than just reading books. It's about exposing kids to things they might not normally see.
That's everything from learning about theater to digging dirt in a garden.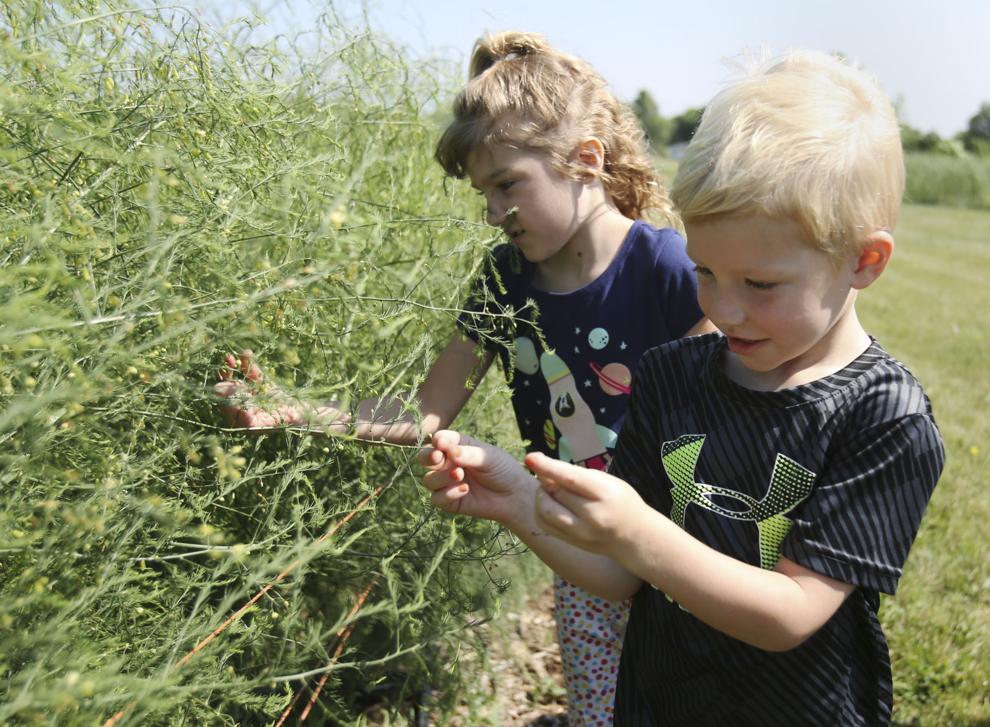 "The community garden to me is a fabulous opportunity for families to talk about where food comes from, healthier eating habits, staying away from processed food," McCracken said.
"We're in a food desert in Hastings. We don't have access to fresh fruits and vegetables geographically but we have tons of fast food. I think it's an important educational piece."
During Tuesday's visits to the garden — groups visited in the morning and afternoon — they planted marigolds, sunflowers and lemongrass.
Jayson Stoddard, the Hastings Middle School teacher who started the garden several years ago, said he was thrilled to see the families and young children at the garden Tuesday.
"I think the earlier they get started the better," Stoddard said. "Out here it's more about the community than the work."
Stoddard said the garden may have started as a middle school project on the middle school property but the garden is for all people of all ages in the community.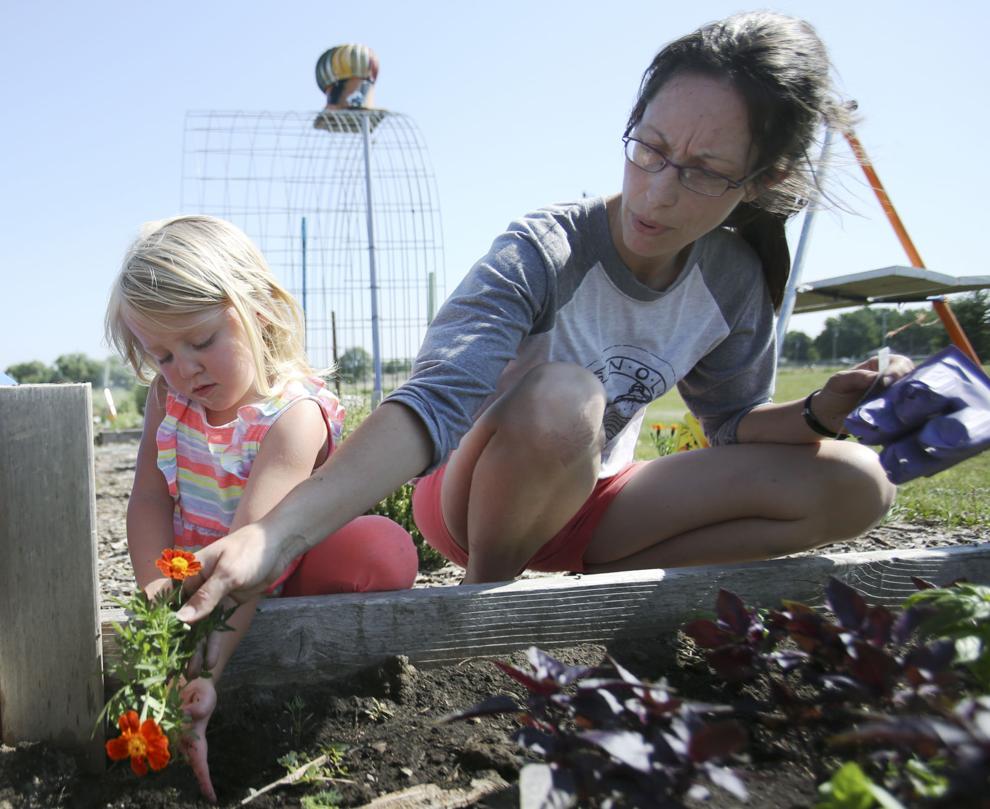 Angie Dickey said this was the first time she and her son had been to the community garden.
"He loves doing this kind of stuff," Dickey said of her son, Caleb, 4.
Dickey said she and her son are regular attendees at the library and really enjoy the different programming.
"There are lots of great opportunities to learn different things," she said of the summer reading program. "Last week they had the community theater and that was the first time for him to get exposure to theater. He liked that. We are very blessed to have a great library and great library staff."
Volunteers gather at the community garden 6:30-8 p.m. every Monday. Volunteers are allowed to take produce from the garden during that time.