NELSON — Visitors to the Nuckolls County Fair here this week got an up-close look at an area farmer's agricultural heritage handiwork.
Don Kohmetscher of rural Deweese won the champion rosette in Open Class industrial arts for his building project — a wooden replica of an old barn with nearby hog house and even an outhouse for good measure. Part of the hog house roof is cut away to show what's inside.
The fair ended Wednesday.
The buildings in Kohmetscher's display, which stood on a tabletop, are traditional barn red with white trim. All the structures have wood-shingled roofs.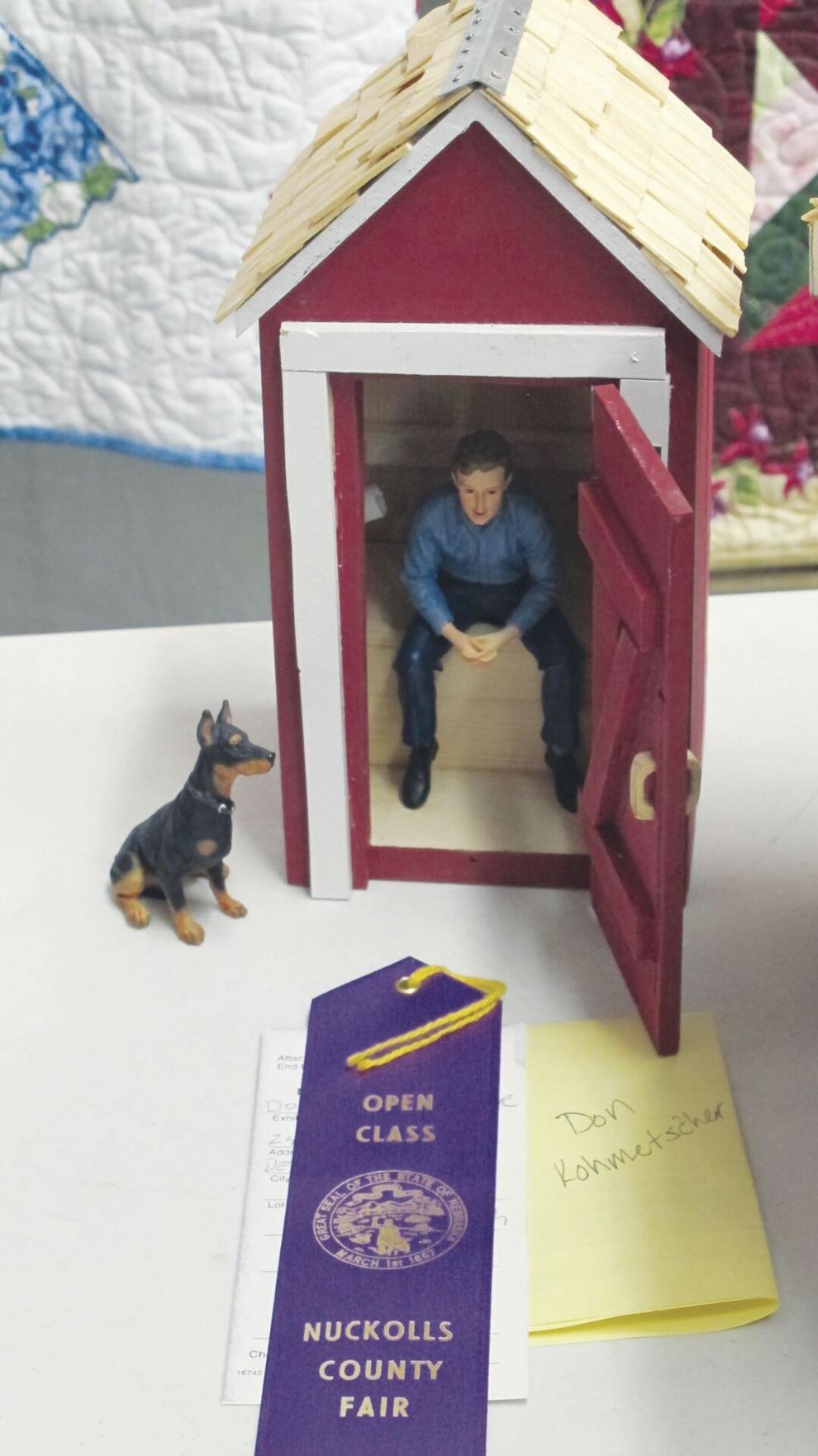 Miniature figures of cows and calves stand in the barn, and hogs are in the hog pens. A dog waits for its master outside the outhouse.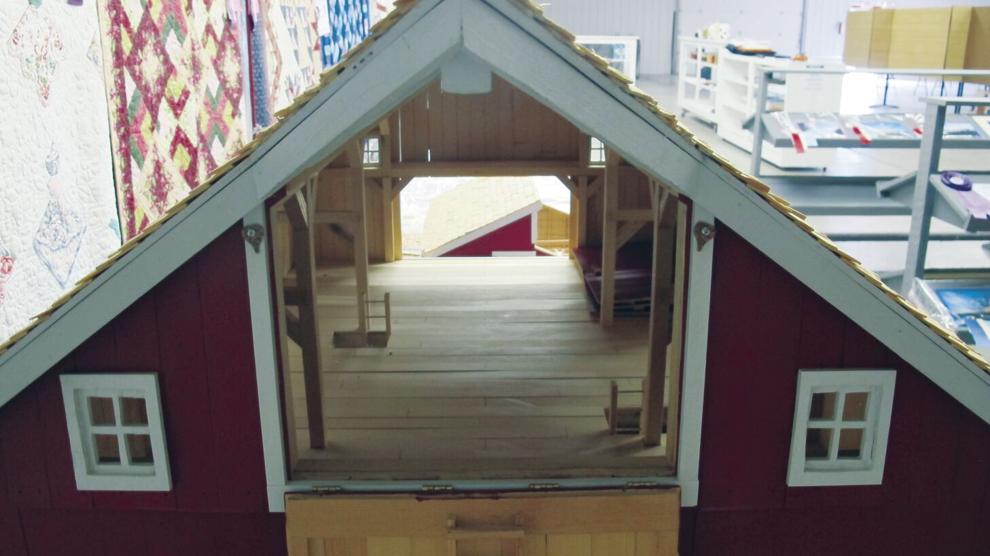 The barn doors open and close, and even the gates in the hog stalls are hinged. Ladders run from the ground floor of the barn up into the hay mow. Two cupolas and a weather vane stand atop the barn roof.
Kohmetscher still farms, but is beginning to be less involved with some of the manual labor connected with the daily activities of a full-time farmer. This provides some leisure time in his day, which has allowed him to consider other projects.
"I have always liked to build things, so I just thought I'd make a model of an old barn," he said.
He has realized that many of the structures he has duplicated are no longer in existence due to many changes in what a farmer does now.
Kohmetscher built the barn first, then added the pig stalls and the outhouse later. He cut all the pieces himself, but bought the shingles separately, knowing it would be less tedious that trying to construct them. He just needed to trim them to fit the various places of the barn roof.
"When I started, I had no particular project in mind, but thought this style of barn was unique in several ways from barns that are constructed today," he said.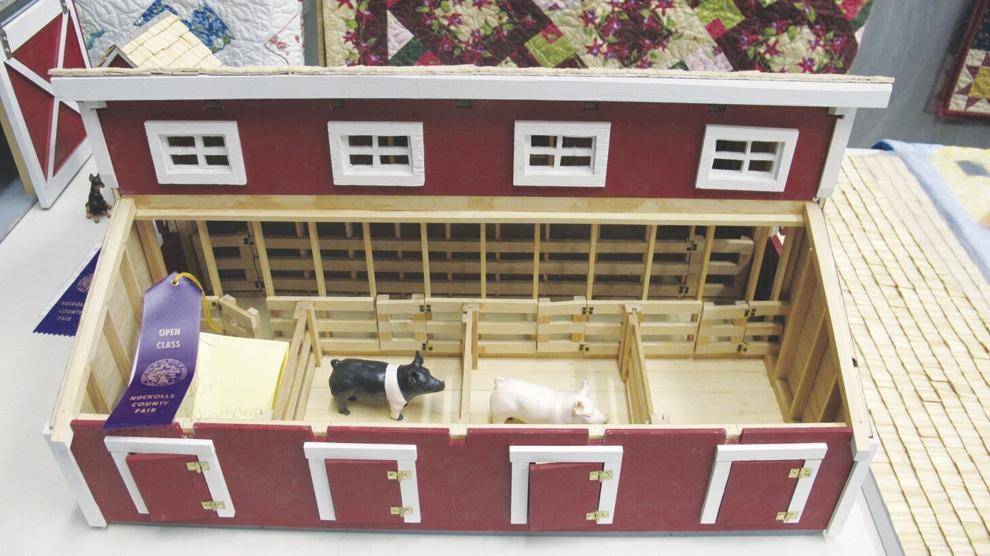 He thought it took him about five to six months to complete the barn. He added the rest of the scene later.
The barn Kohmetscher built was fashioned after most barns in Nebraska in the early 1900s, which had a protruding part of the roof where a pulley was attached, with a rail down the crest of the roof on the inside, for the purpose of transferring a load of hay into the hay mow. The roof overhang usually was on the north side of the barn where it would be cooler to work on a hot summer day, according to Kohmetscher.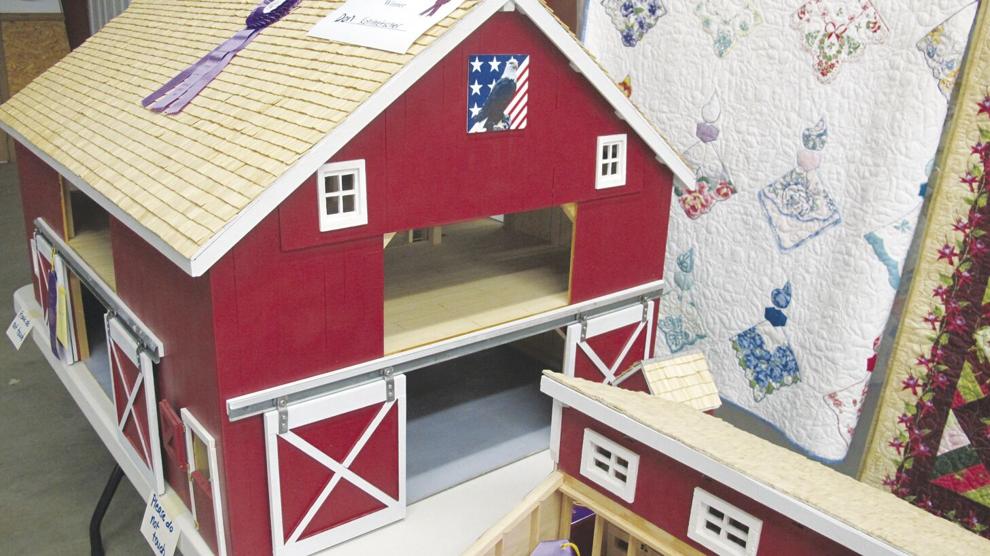 A kids' rodeo Sunday and two nights of regular rodeo action were among the highlights of this year's fair, along with two nights of inflatables and all kinds of youth and Open Class competition.