FAIRMONT — The chilly, wintry weather conditions didn't matter. They didn't stand a chance against all the love and warmth in the hearts of the Fairmont residents who gathered on New Year's Eve to give thanks and show appreciation to Linda Priefert Carroll Zuerlein, Fairmont's village clerk, who is stepping down from her position of 29 years.
Zuerlein had recently received formal recognition of her resignation and was presented a gift card for each of her 29 years of employment from the Fairmont Village Board, for her dedicated service to her community.
Fairmont residents gathered around the Fairmont Village Hall at 4:50 p.m. on Thursday to give her a surprise send-off.
Zuerlein, 59, has been Fairmont's village clerk since 1991 and is known for her great passion for life. She has been a big plus to the village — always willing to help anyone in any way possible, and responsible for bringing new businesses and tourism into the community.
In 2019, she began noticing some changes in her body and began a series of treatments that included chiropractic, massages and physical therapy. In July of that year, her life changed dramatically when she was taken to Bryan Medical Center East Campus in Lincoln and diagnosed with stage 4 metastatic breast cancer.
With her high spirit and great passion, Zuerlein has fought the disease with great success and even returned to her job in December 2019. But now she has decided to focus all her energy on her health.
Fairmont resident Shelia Lauby came up with the send-off idea, and other residents, like Rhonda Veleba, followed suit in spreading the word.
"Linda is such a positive individual and is an amazing community member — being lay leader at the Fairmont Community Church, Fairmont Community Club member and Fairmont's Women's Club member, just to name a few," Veleba said. "And she's not just the village clerk — in many ways she IS the Village of Fairmont."
On Dec. 28, 2017, Zuerlein received recognition for outstanding service to her community and was awarded the USDA Rural Development Clerk of the Year for 2017 award.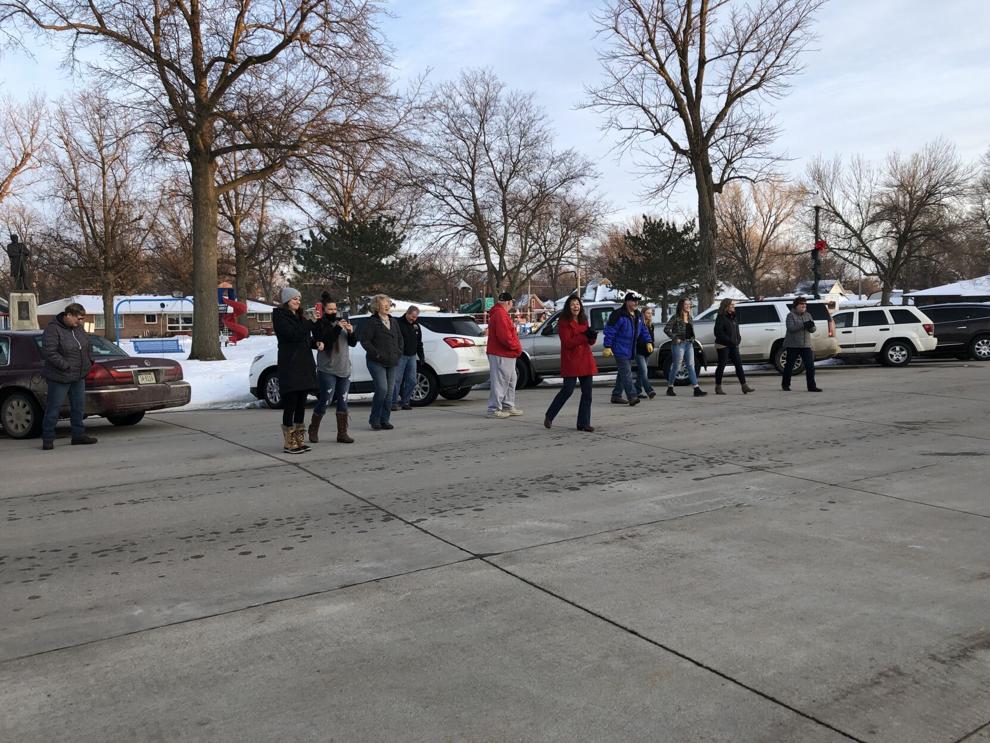 At that time, Fairmont Village Board Chairman Don Moses, who had worked with Zuerlein 15 years, said he was pleased she had received the award.
"Linda is very passionate toward the village, and it wouldn't run without her. She's a real plus, because she's the first person people meet when they come to town," Moses said. "She's also very focused on the projects the village has."
Zuerlein was born and raised on a farm in the rural Fairmont area by her parents, the late Jean and Neil Priefert, who were active in the Nebraska Hereford Association. She credits them for her life passion — seeing it and experiencing it through them. She has three daughters and three grandchildren who live in the area.
Zuerlein has mixed emotions about leaving her job.
"I regret that I am unable to continue to serve the residents of Fairmont due to my health issues," Zuerlein said. "I've thoroughly enjoyed promoting the Village of Fairmont."
Wanda Marget, Fairmont Library director of over 30 years, has enjoyed working with Zuerlein.
"Linda always worked well with everyone and will be greatly missed," Marget said. "When you walked in her office, she always had a smile on her face and strived to make things better, because she always had Fairmont in her heart."